Amidst coronavirus concerns, calls to cancel Saint Patrick's Day parades in Ireland loom, sparking controversy.
With a mere four days until the launch of the to St. Patrick's Day Festival – the Irish national holiday which celebrates its patron saint – calls to cancel St. Patrick's Day parades in Ireland loom, sparking controversy.
Looming threats
While COVID-19 continues to take stronghold across the nation and overseas, it comes as no surprise that news has broken of its potential impact on the upcoming cultural celebrations.
With less than a week until the annual festival kicks off, government and health officials, as well as concerned citizens, calls to cancel St Patrick's Day parades over the threat of coronavirus.
This comes in lights of two new coronavirus cases in Ireland which were reported just last night. As it stands, the total number of affected citizen comes to 21; there are 12 confirmed cases in Northern Ireland (NI).
'Health before profit'
This news comes in the wake of the cancellation of several County Cork parades and Saint Patrick's Day celebrations. And the pressure is now on, with limited time for government officials to make this executive decision to cancel Saint Patrick's Day parades across the country, until further notice.
Within 24 to 48 hours, this difficult decision will be made, confirms the current Minister for Health, Simon Harris. Once decided, a public statement will be announced, sharing in the fate of the world-renowned cultural celebration.
Harris vows: "We will follow advice to the letter, we will be monitoring the situation constantly."
Christy Burke, former Lord Mayor of Dublin, along with a general practitioner from County Clare, Dr Yvonne Williams, are pleading with government officials to safeguard our citizens and visitors from the deadly virus and cancel Saint Patrick's Day parades.
Explaining the current state of anxiety amongst citizens and constituents, Burke admits "They are nearly afraid to go out." He goes on to remind us that, albeit a monumental shame to cancel the St. Patrick's Day festival, it must be "health before profit."
Coronavirus, to date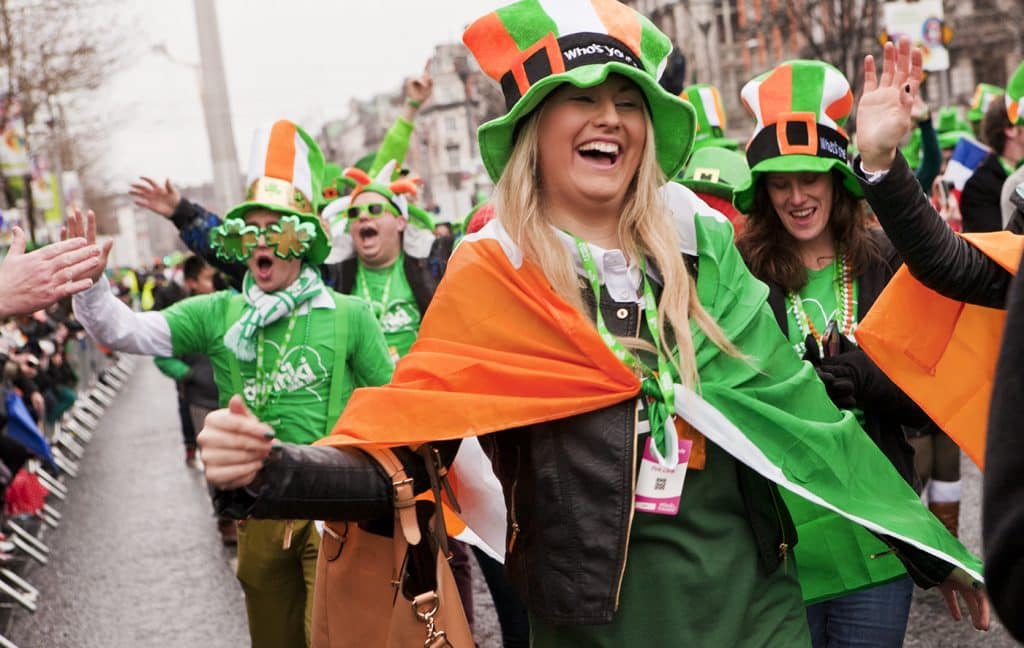 As the global stock market plummets, the coronavirus at home and abroad continues to wreak havoc. Confirmed cases of coronavirus are as follows: 280 in the UK, 12 in NI and 21 in Ireland.
The total number of cases across the globe has climbed to 111,546 with 3,884 deaths. While, closer to home, Italy has become the European hub of the coronavirus. Officials are forcing it into what is likely to become the largest-ever attempt to limit the free movement of its citizens in Western culture.
An annual celebration
St. Patrick's Day is an Irish national holiday celebrating the patron saint of Ireland, Saint Patrick.
The festival is on the 17th of March each year, although the festival stretches five days in total, with cultural celebrations taking place across the country.
Saint Patrick's Day is the country's leading cultural festival and can draw tremendous crowds of up to 1.7 million (2019) from all over the world.
Note: All figures stated in this article are accurate at the time of going to press.
Get featured on Ireland Before You Die
Do you want to get your Irish business more online exposure? Especially to those interested in travelling the best places in Ireland? Then why not get a dedicated feature on Ireland Before You Die. Find out more 
here.