Located on the Antrim Coast, Cairndhu House is not an attraction suited to those who scare easily.
Reportedly the most haunted house in Northern Ireland, Cairndhu House is a must-visit for ghosthunters and fans of all things paranormal.
A once-grand mansion, located on the Antrim Coast in Larne, now stands derelict and apparently haunted.
So, if you're brave enough to visit, here is everything you need to know about Cairndhu House.
Overview – a once grand summer house
Cairndhu House was initially built as a decadent summer house for Mr Stewart Clark, a wealthy Scottish textile industrialist, in the mid-1870s.
Fun fact: Mr Clark and his wife, Annie, had a daughter Edith who went on to marry Sir Thomas Dixon of Sir Thomas and Lady Dixon Park in 1906.
The house comprises two storeys with an elaborate wooden veranda and balcony along its front.
Mr Clark extended the original building several times before his daughter and Sir Thomas Dixon purchased the property in 1906. In 1947, three years before Thomas' death, he and Edith donated the house to the Northern Ireland Hospitals Authority.
The house operated as a hospital until 1986. Then, however, it was closed down by the Department of Health and Social Services due to funding difficulties.
Since its closure, the house has been the site of several reported ghost sightings.
When to visit – check the forecast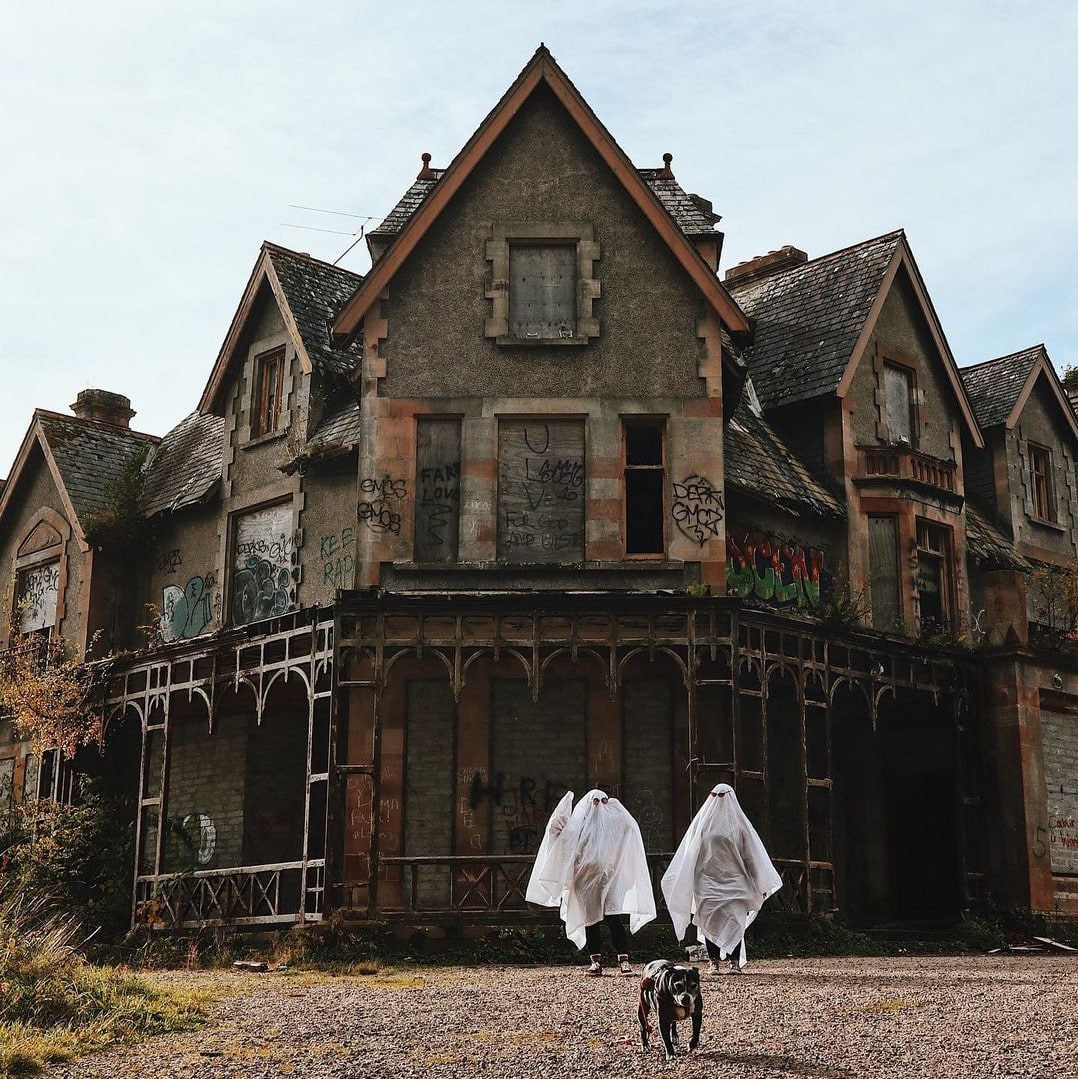 The surrounding grounds of Cairndhu House are open to the public all year round. However, the house itself is private property, and due to its derelict condition, visitors are advised not to go inside.
As most of the experience is outdoors, it is best to visit when conditions are dry. Plus, the house has frequently been used as a movie set in recent years, so best to check ahead of time to avoid disappointment.
To make the most of this spooky experience, it may be worth visiting at Halloween. We're sure you won't be alone!
What to see – ruins, gardens, and graffiti
While it is advised that visitors do not venture inside the home due to its hazardous condition, it is well worth exploring from the outside. Covered in graffiti and offering an eerie atmosphere, fans of the paranormal will be in their element here.
History buffs will also be interested in exploring this incredible house, with its grand gardens and period features.
Fans of Ridley and Luke Scott's 2016 science-fiction thriller Morgan may also recognise this house from the big screen.
Directions – how to get there
Located on Coast Road in Glenarm, a trip to this haunted house will take you just over half an hour by car from Belfast.
When heading from the city, follow the M2 northbound towards Larne. At junction four, take the exit onto the A8. Continue on the A8 through Larne before taking the Causeway Coastal route north-west.
Just after Carnfunnock Country Park, which is one of the best parks for families in Northern Ireland, on Coast Road, you will see a gate and a gatehouse on the left. This is the entrance to Cairndhu House.
What's nearby – the fantastic Causeway Coast
Just five minutes from Cairndhu House is Carnfunnock Country Park, a 191-hectare forest park. The perfect spot for a family day out, this park is home to unique attractions, activities, and events. There is also a camping and caravan park on-site.
If you haven't had your fill of paranormal activity for one day, then we recommend you head to the nearby town of Ballygally. Just a five-minute drive northwards along the coast is the Ballygally Castle Hotel.
This luxurious hotel also happens to be home to a friendly ghost. The story goes that the spirit of Lady Isabella Shaw, wife of Lord James Shaw, has haunted the castle for over 400 years. You can even visit her chilling bedroom at the top of the hotel!
However, if you'd rather relax after your spooky experience, there are plenty of nearby beaches to dip your toes in the sand and listen to the waves crash against the shore.
Where to eat – delicious food
The Garden Restaurant at Ballygally Castle Hotel is the perfect spot for a hearty meal after your visit to Cairndhu House. Serving a range of British and Irish cuisine, you are sure to leave more than satisfied.
For a range of restaurants to choose from, head back towards Larne. Top-rated spots here include Billy Andy's, Steady Eddie, and Brooklyn Bay Diner.
Where to stay – extend your spooky experience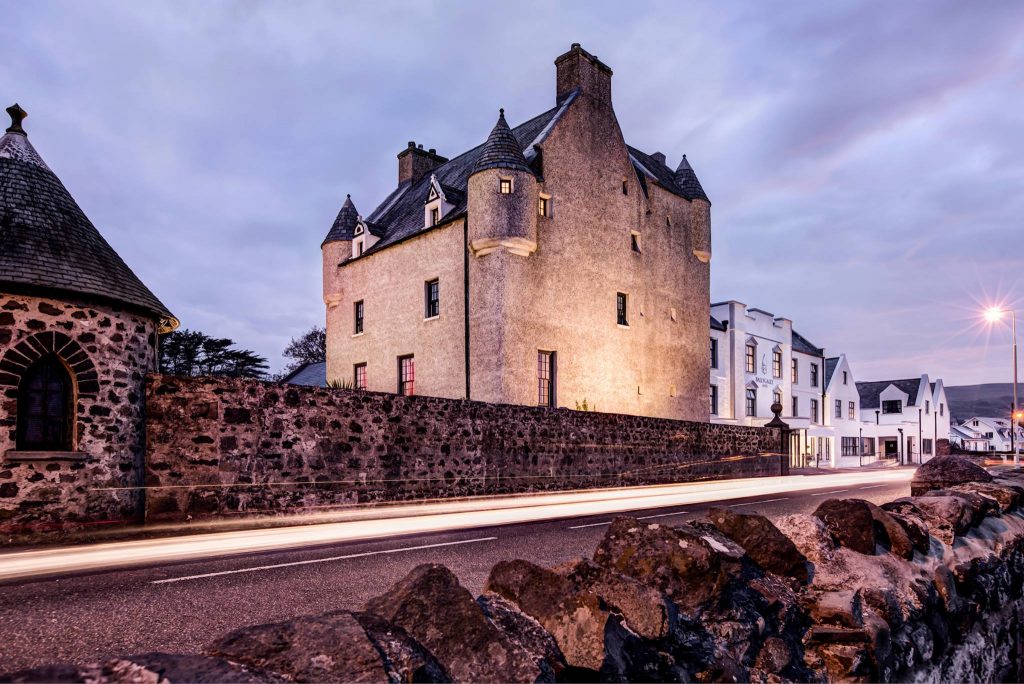 If you want to delve deeper into the paranormal world, you need to book a stay at Ballygally Castle Hotel. Part of the prestigious Hastings Group, a stay at this luxurious – and haunted – hotel is one you won't soon forget!