Irish people never let the rain hold them back from having fun, and when in Galway on a wet day, you will still be entertained. Here are the ten best things to do in Galway on a rainy day, RANKED.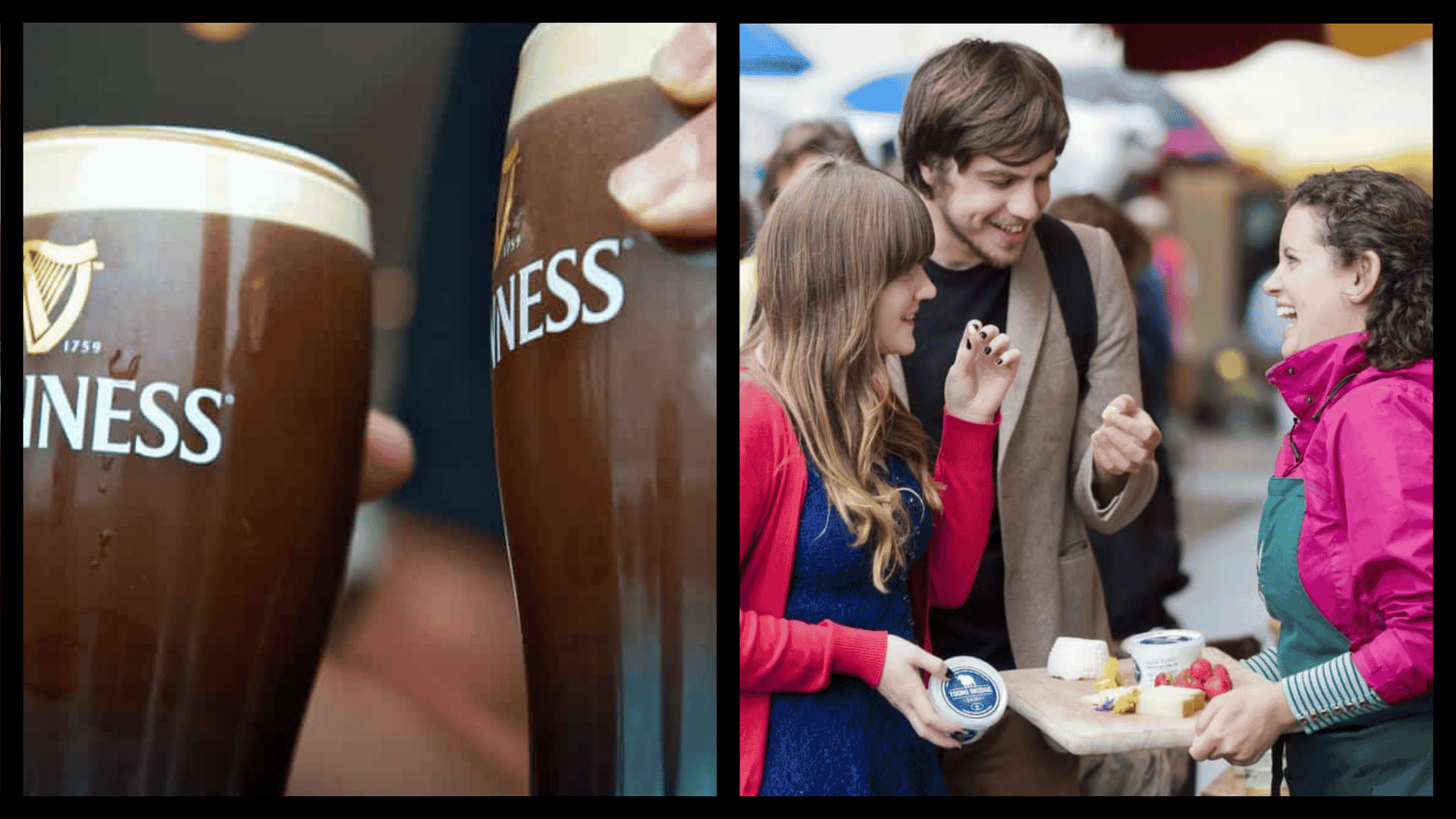 Galway is a vibrant city that attracts those looking for a real Irish experience, great live music, and a host of activities both in the city and nearby.
However, if you happen to be there when it's raining, do not fret because we have got you covered for things to do in this beautiful city.
With that in mind, let us inspire you with the ten best things to do in Galway on a rainy day, ranked.
Top tips for visiting Galway on a rainy day:
Bring a good rainproof jacket and comfortable shoes for adventuring around Galway in the rain.
Don't let the rain keep you from exploring! Embrace the weather and see everything Galway has to offer.
Download offline maps so you don't get stuck navigating in the rain!
Rent a car. This way, you avoid getting stuck in the rain waiting for public transport.
When your plans get interrupted by the Irish weather, a pint in one of Galway's many pubs or a coffee in a cosy café is a great backup plan.
10. Have fun at the escape rooms – a great escape from the rain
Take on the challenge of completing this epic escape room challenge from Black 11 Escape Rooms in Galway, which is fun for all ages and makes for a great adventure for groups and families.
If you are looking to pass a few hours while solving clues and bonding with your loved ones, this is it!
Address: 60 Dominick St Lower, Galway, H91 P526
9. Check out some art galleries – discover Galway's art culture
Galway is known to be the cultural heart of Ireland, and it is a fantastic place to discover some inspiring artworks and hidden gems.
Check out the Galway Arts Centre and the Kenny Gallery for great art discoveries – an art lovers' day well spent.
Address: 47 Dominick St Lower, Galway, H91 X0AP, Ireland
Address: Liosban Business Park, Tuam Rd, Galway City, Co. Galway, Ireland
8. Galway City Karting – an indoor adventure on the track
A Go-Karting adventure is a surefire way to guarantee fun without getting rained on. Head to Galway City Karting, which is just 1.9km (1.1 mi) from Eyre Square, to enjoy the thrill of their 300m indoor track.
Oh, and did we mention that if you are the fastest driver, you can win a free year of karting? Nice!
Address: Liosban Industrial Estate, Tuam Rd, Galway, H91 PC81
7. Catch a movie at a Galway Cinema – one of the best things to do in Galway on a rainy day
Choose from the EYE Cinema, IMC Cinema Galway, or arthouse cinema, Pálás, all of which offer comfort and the latest movies in or near the city centre.
You can check all of their showings online, grab some snacks and enjoy one of your favourite flicks, making it a prime rainy day activity in Galway.
6. Pay a visit to the Galway Aquarium – underwater fun for everyone
Known as Galway Atlantaquaria, this National Aquarium of Ireland is a top choice for a fun and interactive experience while it is raining outside.
This is a must if you have kids or have an interest in seeing some epic underwater sea creatures and learning about their habitats and life underwater. Family passes start from €32, which is a great deal for a great day out with your loved ones.
Address: Seapoint Promenade, Galway, H91 T2FD
5. Check out the coffee shops – enjoy Galway's coffee culture
You can find some of the best coffee in Galway, with plenty of artisan coffee shops scattered throughout the city.
If you are a coffee lover, check out these coffee shops – Coffeewerk +Press, Espresso 44 and Little Lane Coffee Company, to name but a few, where you can try a cup of coffee, a hot chocolate, and a baked treat while you escape the lashing rain.
READ MORE: our guide to Galway's best coffee shops
4. Food tasting at Galway market – try local delicacies
Held every Saturday and Sunday throughout the year (9 am – 6 pm), this bustling street market, which is filled with hundreds of food and craft stalls, is the place to try some local delicacies.
This includes jams, olives, crepes, cheeses, and so much more. This is one of the best things to do in Galway on a rainy day, especially if it's the weekend. If you enjoy this, you would love a Galway Food Tour!
Address: 1- Ireland, 7 Lombard St, Galway
MORE: Galway's most unexpectedly EPIC eateries
3. Visit the many museums – the city of culture
One of the best things to do in Galway on a rainy day is to check out the many museums which offer a great insight into Irish culture and history.
Be sure to visit the Galway City Museum, one of the best things to do in Galway, for the city's history, the Fishery Watchtower Museum for Galway's notable fishing history and the Claddagh Ring Museum, where you will learn about the famous Irish piece of jewellery.
2. Enjoy a traditional music session – the hub of Irish music
Ireland is renowned for its traditional live music sessions, many of which play throughout the week, so if you fancy a pint and a front seat, then head to Tig Coili – the home of trad music in Galway.
On Sundays, you will catch music at 2:30 pm/8 pm and the rest of the week at 6 pm/9:30 pm. You can catch live music at Taaffes at 5 pm/9 pm, and you may even catch musicians playing throughout the day at Garavans Bar.
Address: The Latin Quarter, Mainguard St, Galway
1. Go on a pub crawl – a great city for a pub crawl
It is so worth going pub hopping in Galway to check out some of the best and most unique pubs and bars in the city.
Grab a couple of pints or an Irish coffee at one of the many pubs, including Tig Ceoli, An Pucan (which has one of the best beer gardens in Galway), The Front Door, The Kings Head and Taaffe's Bar, to name but a few.
You will surely be entertained here, making it one of the best things to do on a rainy day in Galway.
RELATED: IB4UD's guide to the best pubs in Galway
Notable mentions
Catch a show at the theatre: Enjoy an interactive live show at the Town Hall Theatre.
Marvel at Galway Cathedral: Marvel at Europe's youngest great stone cathedral in all its glory. A visit to this location is one of the best free things to do in Galway.
Visit Planet Entertainment: This family entertainment centre will be a hit with kids of all ages.
Leisureland: This is a great rainy-day activity to keep the kids busy. They have a big pool, kiddie pool, pirate boat and a huge water slide.
Galway Shopping Centre: Another one for the kids. They have an arcade, laser quest, and bowling alley to keep them happy.
Your questions answered about visiting Galway on a rainy day
If you still have questions, we have you covered! In this section, we've compiled some of our readers' most frequently asked questions and popular questions that have been asked online about this topic.
How do I spend a rainy day in Galway?
Watch a movie at the cinema, enjoy a trad session, or go on a pub crawl.
Does it rain a lot in Galway?
Yes, unfortunately, Galway and the West are the wettest regions of the country. However, don't fret. There are many fun and unique things to do in Galway, even when it rains.
Is there anything to do in Galway during the day when it is raining?
Yes, there are plenty of indoor activities and cultural experiences in Galway that you can check out above.