County Carlow, located in Leinster, is home to some of the most beautiful scenery in Ireland. Here are the best things to do in Carlow, Ireland
The countryside is dotted with mountains and rivers, and the scenic landscape offers so much to explore and discover, so here are the best things to do in Carlow.
Carlow has an interesting history and many historic sites including the Brownshill Dolmen, Duckett's Grove house, and Carlow Castle. With its scenic countryside and breath-taking historic sites, County Carlow is evidently an excellent location for outdoor exploring and adventure.
As well as many outdoor activities and places to see, there is also a large variety of options available in Carlow for those who are more interested in indoor activities or for those rainy days.
No matter what your interests are, there is sure to be something for everyone in Carlow, and we have compiled a list of the ten things you absolutely must see or do when you visit County Carlow.
10. Oak Park Forest Park – the ideal location for a family day out
Oak Park Forest is located three km north of Carlow Town. It is a tranquil, peaceful forest park with a mix of beech, silver fir, oak, pine, and sycamore trees comprising its 120 acres of forestry.
It is made up of colour-coded trails of different lengths, and it is the ideal location for a family day out with a playground, picnic tables, public toilets, and exercise machines available.
Oak Park Forest is home to an abundance of wildlife including ducks, swans, and wild birds.
It is the perfect place to go for a nature walk with the kids or escape the hustle and bustle of everyday life. It is one of the most beautiful nature parks in Carlow and a must-see, especially if the weather is nice.
Address: Ballaghmoon Castle, Co. Kildare, Ireland
9. Brownshill Dolmen – an impressive megalithic portal tomb
The Brownshill Dolmen is a megalithic portal tomb with the large granite capstone weighing around 103 tonnes. The Brownshill Dolmen is one of the largest Dolmens in Europe, making it a significant historic site and well worth a visit.
The portal dolmen is estimated to be from the Neolithic period. It has never been excavated, and so, although it is not certain how it was built, it can be speculated that is was constructed using ropes, man-made ramps, and manpower.
As one of the heaviest portal dolmens in Europe, it is one of the best things to do in Carlow!
Address: Hackettstown, Hacketstown Rd, Carlow, Ireland
8. Carlow Castle – an incredible 13th-century castle
Carlow Castle can be found near the River Barrow and was built somewhere between 1207 and 1213.
The castle, built using limestone, changed hands several times but today very little of the castle remains as it was blown up accidentally in 1814 by a doctor who wanted to turn it into an asylum.
Only the Western wing of the castle still stands today. The Office of Public Works now owns Carlow Castle, and although the castle is not intact, you can still visit the ruins at any time.
It hasn't been renovated or rebuilt, so it has a historic feel to it and is extremely picturesque. If you are interested in history, Carlow Castle is a must-see!
Address: Graigue, Carlow, Ireland
7. Dome Family Entertainment Centre – a fun-filled activity centre for all ages
Dome Family Entertainment Centre is a fun-packed activity centre for people of all ages located on Sleaty Road, Graiguecullen.
Dome is home to the Congo Quest, a 3D jungle experience activity centre including ball pits, slides, climbing frames, soccer courts, and many more areas to explore. Congo Quest opens every day from 10 am to 6 pm for hours of endless fun.
Dome is also home to a 10-pin bowling alley, so the whole family can enjoy a day out!
Dome offers a 'Dine and Bowl' deal, which includes any main course from Corrie's Bar & Bistro and bowling afterwards for the perfect date night or family evening.
The bowling lanes are open every day from 11 am to 9 pm and Dome also host birthday parties and camps. There is something for everyone at Dome, and it is definitely worth a visit.
Address: Sleaty Rd, Graiguecullen, Carlow, Co. Laois, Ireland
6. Rancho Reilly – a farm and activity centre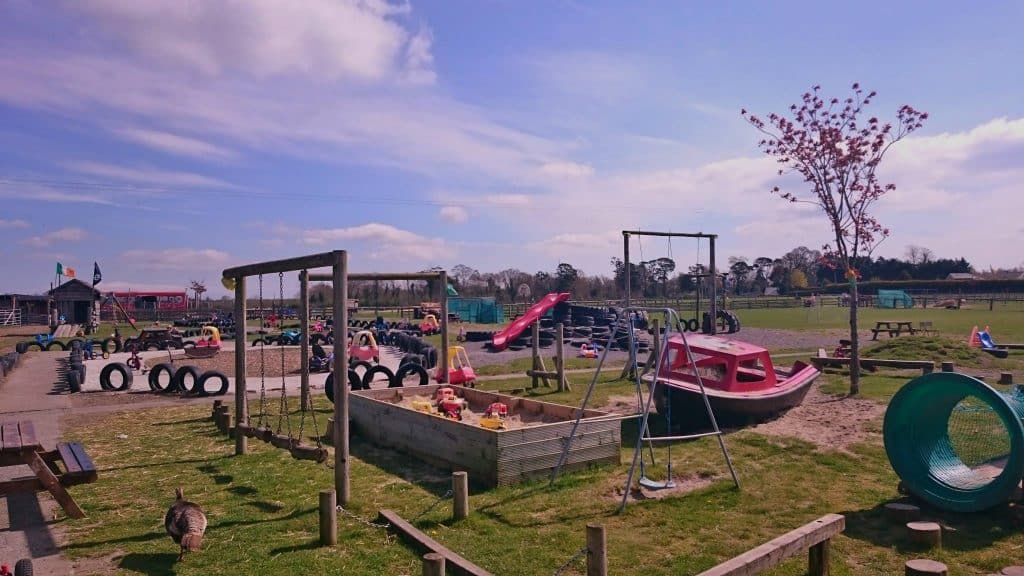 Rancho Reilly is a petting farm located in Graiguecullen with activity centres and campsites available also.
The pet farm consists of the typical farm animals such as sheep, pigs, goats, as well as snakes and bearded dragons if you're brave enough!
There is a playground, trampolines, and a range of vehicles to use on the kiddies cycle track.
There is a soft play area indoors for children under three and a separate area for ages four to eleven for those rainy days.
There is a coffee shop on-site to make the most of your day at Rancho Reilly, and with all the activities available, the kids are guaranteed to be entertained all day long.
Address: Springhill Rd, Graiguecullen, Co. Carlow, R93 YC94, Ireland
5. Carlow County Museum – find out about the history of Carlow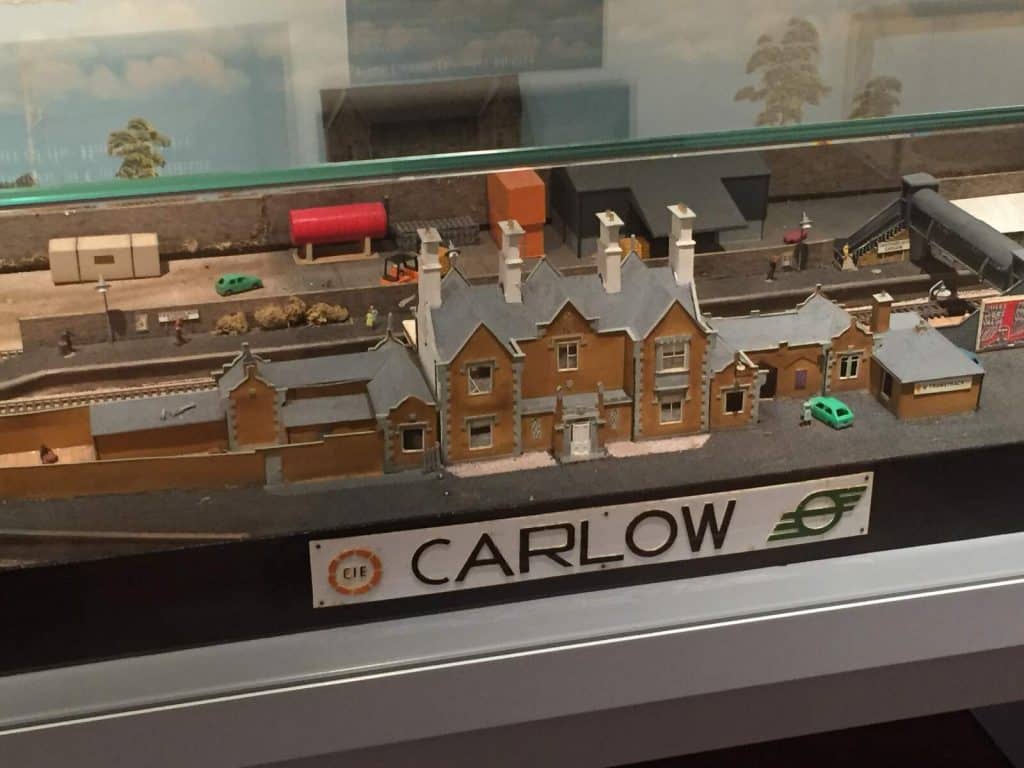 Carlow County Museum is located on College Street in the centre of Carlow Town. It is free to visit and open at all times of the year.
Inside the museum, four galleries document the history of Carlow.
You can find the 19th-century oak pulpit from Carlow Cathedral and the 19th-century gallows trapdoor, which was the original method of public executions at the time.
There are many fascinating artefacts in the museum. For example, the last cigarette smoked by Carlow native Kevin Barry, who was involved in the Irish War of Independence before he was executed at the age of 18.
You can learn so much at the Carlow County Museum, and you are sure to be fascinated by the vast amount of information available and all for free. Definitely one of the best things to do in Carlow!
Address: Carlow Tourist Office, College St, Carlow, Ireland
4. The Chocolate Garden of Ireland – a chocoholic's dream
You can find the Chocolate Garden of Ireland in Rath, Tullow. First established in 2001, the Chocolate Garden of Ireland, as the name suggests, is famous for making delicious hand-made chocolates, ice-cream and many other sweet treats.
The business is family-run and offers workshops and group tours so everyone can enjoy the art of chocolate making.
Nestled away in the beautiful garden of Ireland, you are sure to enjoy your experience delving into the art of hand-made chocolates.
With a café and play-area on-site, you can spend hours relaxing at The Chocolate Garden of Ireland, just be sure to pre-book your workshop experience.
Address: Rath, Tullow, Co. Carlow, R93 K7Y2, Ireland
3. County Carlow Military Museum – discover the military history of County Carlow
County Carlow Military Museum can be found inside Old Church on the Athy Road.
It is dedicated solely to the military history of County Carlow. Most of the artefacts in the museum were donated by locals, as it is privately-run.
The artefacts date right back to the 18th-century, and you can find uniforms and weapons from the Irish Army, the Carlow Militia, Irish War of Independence, World War One, and many others.
There is a replica of a World War One trench and an entire display dedicated to medieval Carlow.
The Carlow Military Museum is open every Sunday from 2 pm to 5 pm and is full of fascinating history and stories.
Address: Old Church, Athy Rd, Strawhall, Carlow, Ireland
2. Duckett's Grove – remains of an impressive 19th-century home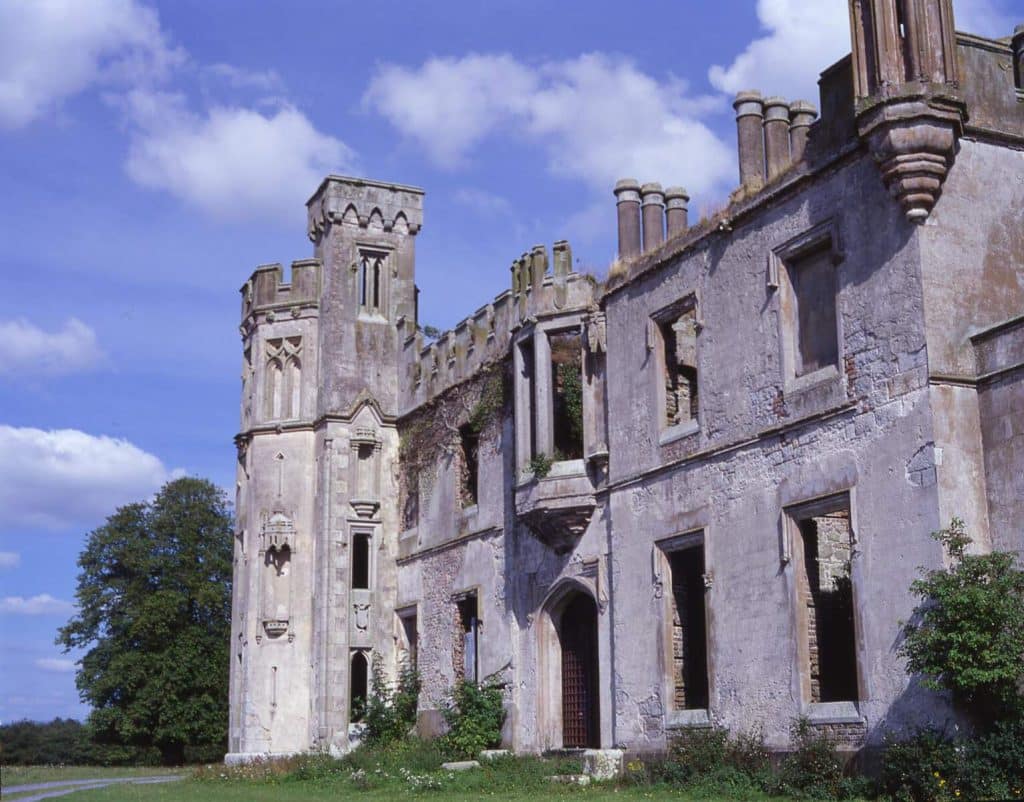 Duckett's Grove House and walled gardens are the remains of the 19th-century home to the Duckett family.
Carlow County Council has resurrected the garden walls, which were partially damaged, and the remaining towers and buildings are accessible to the public during daylight hours with no admission fee.
This is one of the most picturesque castles in Ireland. Therefore, it is the most visited and photographed, even featuring as the set of two international films. It is continuously visited by paranormal activity enthusiasts.
The gardens are spectacular with intertwining paths and flower beds dotted everywhere. There are tea rooms on-site serving delicious snacks and lunches, so you can spend a few hours enjoying the beauty and history of Duckett's Grove.
Address: Kneestown, Duckett's Grove, Co. Carlow, Ireland
1. Delta Sensory Gardens – a unique experience
Topping off our list of the best things to do in Carlow is the Delta Sensory Gardens.
The Delta Sensory Gardens are located in Strawhall Industrial Estate and are set out on two-and-a-half acres of land with 16 different interconnecting sensory gardens.
The gardens were first opened in 2007 to be a therapeutic outlet for adults with disabilities. It is truly a place of peace and tranquillity, set in a relaxed environment with different gardens to explore, such as the Games Garden, the Sculpture Garden, and many more.
There is also a range of water features such as the Musical Fountain. The gardens offer a fun, affordable, and exciting day out for people of all ages and abilities in a safe, calm environment.
There is also a café on-site and a craft shop and garden centre to explore.
The Delta Sensory Gardens open from 9 am to 5:30 pm on weekdays and from 11 am to 5:30 pm on weekends.
Address: Strawhall Industrial Estate, Strawhall, Carlow, Ireland