Ten of the best gay spaces for drinks, laughs and dancing in Ireland.
The gay scene in Ireland has grown immensely since the 2015 amendment for marriage equality. Ireland is home to wonderful gay bars and incredible club nights.
From impeccable drag nights to cocktails and quizzes, you'll find entertainment and glamour in gay bars across the country, and we've created a list of the ten best gay bars in Ireland for you to try this new year!
10. Nova – Galway's intimate gay bar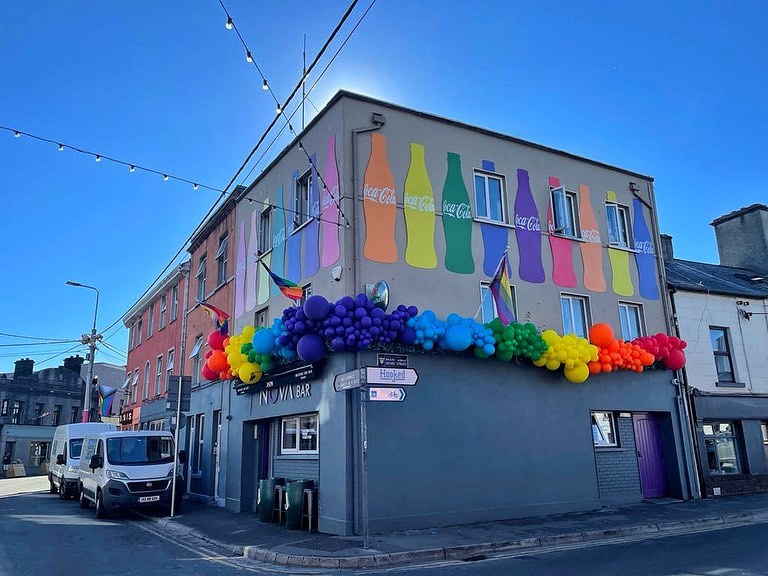 Nova, in the heart of Galway's lively Westend, is a small and welcoming gay bar with great cocktails and regular appearances by the city's most talented drag queens.
What Nova lacks in size, it makes up for in character; the music is great, and the staff are wonderful!
Nova is neighbours with the Roisin Dubh, where 'Club Gass' drag night is held once a month and 'Blush' queer club night runs every Thursday!
Address: 1 William St W, Galway, H91 YH67, Ireland
9. The George – dance the night away in one of Dublin's veteran queer clubs
The George has been welcoming members of the LGBTQIA+ community through its doors for 36 years! Boasting a grand dancefloor, drink deals, and entertainment every night of the week, making it one of the best gay bars in Ireland.
Address: 89 South Great George's Street, Dublin 2, D02 R220
8. Chambers Bar – home to Cork's most talented drag performers
In the centre of the Cork, you'll find Chambers Bar – a space for rainbow shots, cocktails, karaoke and much more.
With fantastic décor and resident drag talents, Chambers has become one of the best gay bars in Ireland to visit. We recommend checking out the 'Dragged Out Brunch' event on Sundays.
Address: Washington St, Centre, Cork, Ireland
7. Kremlin – a Soviet-themed gay bar in Belfast!
This Soviet-themed nightclub in Belfast is the largest gay venue in the country and is host to themed club nights seven days a week.
Kremlin club nights are raucous fun, and the bar serves up an extensive drink menu with daily deals and student offers. Kremlin is one of the best nightclubs in Belfast and one of the best gay bars in Ireland!
Address: 96 Donegall St, Belfast, BT1 2GW
6. Mother – the best queer club night in Dublin
Mother is an old-school disco club in Dublin that proudly presents talented DJs and an incredible atmosphere. Mother has brought its ethos around the country with their Pride Block-Party events and their Love Sensation music festival, which never disappoint!
Address: Lost Lane, Adams Court, Grafton St, Co. Dublin
5. All My Friends – Dublin's newest gay bar in the Liberties
This friendly community space opened in 2022 and has been thriving on the scene ever since.
The pub hosts open-mic nights, DJ sets, and quizzes every week and the staff or 'best friends', as the pub coins them, are some of the best, all of which shape the bar up to be one of the best new gay bars in Ireland.
Address: 61-63 Meath St, The Liberties, Dublin 8, DO8 P4V2
4. Pennylane – great cocktails, staff, and vibes
With regular appearances from the Queen of Dublin herself, Panti Bliss, along with some of Dublin's best cocktails, Pennylane is a fabulous and fun bar. We highly recommend visiting Pennylane for an afternoon catch-up or a Saturday night boogie!
Address: Regent House, 2 Strand Street Great, North City, Dublin, DO1 P9K1
3. Street 66 – a cosy, safe space in the heart of Dublin
Street 66 is one of the best gay bars in Ireland to visit at the weekends for frolics and fun.
Street 66 is open seven days a week and serves not only exquisite cocktails, but coffees and delicious sandwiches, making it a great space for good fun, reconnecting with friends or first dates!
Address: 33-34 Parliament St, Temple Bar, Dublin 2
2. The Maverick – a fun and friendly gay bar at the heart of Belfast's Rainbow Quarter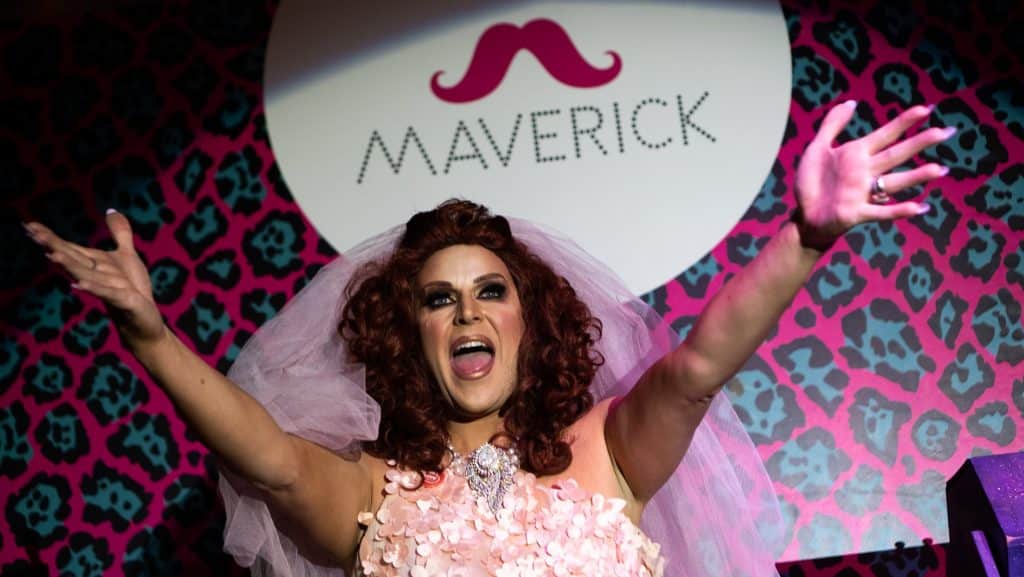 This locally adored gay lounge is nestled in the centre of Belfast's Queer Quarter and is open until late seven nights a week!
The bar hosts some of the best drag queens from Belfast and beyond while also providing live music, 'Glamouroke', and open-drag nights making it a popular spot for entertainment and socialising alike.
Address: 1 Union St, Belfast, BT1 2JF
1. Pantibar – Panti Bliss' glamourous watering hole!
Arguably one of Dublin's greatest gay institutions, Pantibar is owned by drag- extraordinaire, Panti Bliss and with Pantibar she has created a fun and accepting environment with top-class staff.
Pantibar has truly become one of the best gay bars in Ireland, and its inviting atmosphere makes it so!
Address: 7-8 Capel St, North City, Dublin 1, D01 EH93