Worried about breaking the bank? Not to worry, for we have you covered with our ultimate list of the best free things to do in Belfast city.
City breaks can be one of the best ways to break up the year, and as an up-and-coming vibrant city in the northeast of Ireland hoping to shine through the post-pandemic surge, a trip to Belfast may be on your cards.
With an energetic night scene returning, fans on their way back to sports stadiums and the shopping centres open again for business, we recommend that you reserve your hard-earned cash for these activities. Why not save a quid or two on the many complimentary things to do in Belfast?
Here are the top ten free things to do in Belfast, ranked!
10. Glass of Thrones Trail – for the GOT fans
One of the best free things to do in Belfast is to walk the Glass of Thrones Trail, a 3 km (1.8m) trail of six glass-stained windows. These windows depict some of the most memorable scenes from the hit Game of Thrones TV series.
The trail was established to celebrate ten years of GOT filming in the North of Ireland, and you can find each location here.
Address: 583 Donegall Quay, Belfast BT1 3WH
9. Public Record Office of NI – find your family tree
The 'your family tree series' from the Public Records Office of NI (PRONI) can help you access your clan lineage and is designed for both beginners and experts. One of the more useful free things to do in Belfast.
More info: HERE
Address: 2 Titanic Boulevard Titanic Quarter, Belfast BT3 9HQ
8. Linen Hall Library – the oldest library in Belfast
Founded in 1788, the Linen Hall Library is the oldest library in all of Belfast. It is home to the definitive archive of conflict-era material, books by accomplished writer C.S. Lewis, and its revered Irish and Local Studies Collections.
Address: 17 Donegall Square N, Belfast BT1 5GB
7. James Connolly Visitor Centre – free for Belfast residents
The Centre is the first ever to commemorate the socialist who was executed for his role in the 1916 Easter Rising. It is based only yards from where Connolly lived in Belfast, and the Connolly Experience is now free for Belfast residents.
Address: 374 Falls Rd, Belfast BT12 6DG
6. Tropical Ravine at Botanic Gardens – one of the best free things to do in Belfast
The Tropical Ravine undertook reconstruction between 2013 and 2018. It is now one of the best free things to do in Belfast, retaining its Victorian interior with a blend of new modern features such as its frameless glass façade.
Address: College Park Ave, Botanic Ave, Belfast BT7 1LP
5. Belfast City Hall – a free history of the city
The tours of Belfast City Hall are free and led by an experienced guide. Here, you will learn about the history of the City Hall in the space of 60 minutes. Afterwards, take a break in the City Hall gardens.
Address: Donegall Square N, Belfast BT1 5GS
4. Dome at Victoria Square – for panoramic city views
This stunning glass building sits at the head of the bustling Victoria Square shopping centre. A tour guide will help you locate Belfast's finest attractions, such as the Harland and Wolff cranes.
Address: 1 Victoria Square, Belfast BT1 4QG
3. Walk the Peace Wall and International Wall of Murals – where Belfast divides
One of the best free things to do in Belfast is to visit the Peace Wall, which separates the nationalist Falls Road and unionist Shankhill Road. Afterwards, examine the International Wall of Murals for historical art and local stories about Northern Ireland.
Address: 15 Cupar Way, Belfast BT13 2RX
2. Ulster Museum – the secret door to an ancient past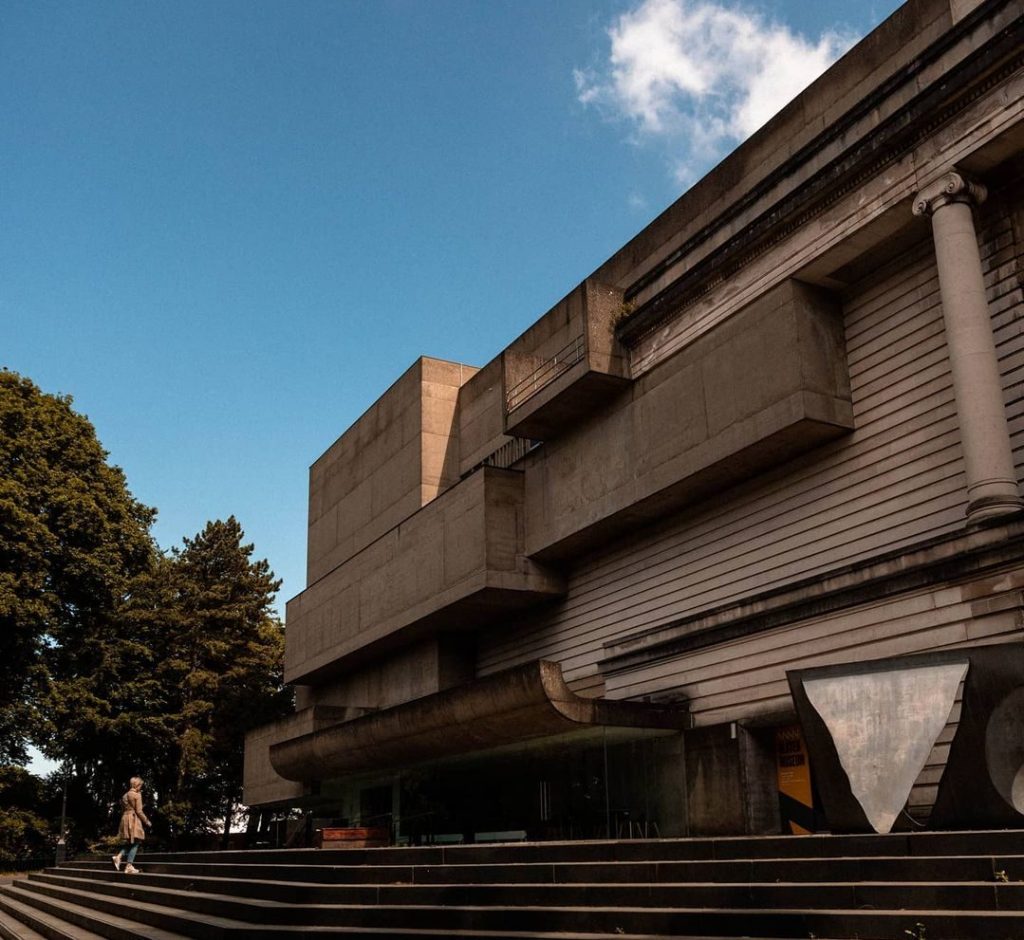 The Ulster Museum is Belfast's secret door to our planet's past, with a rich collection of art, history, and natural science. A trip here will do no damage to your wallet and purse, and make sure to keep an eye out for the mummified body of the Egyptian Takabuti.
Address: Botanic Gardens, Belfast BT9 5AB
1. Climb Cave Hill – for amazing views over Belfast
Unfortunately, Belfast's premier cost-free activity will require you to strap up the walking boots and put in some hard yards. However, we can attest the walk is worth it.
Start off at Belfast Castle before making your way to 'Napoleon's Nose', where you will be treated to unrestricted views of Belfast Lough and the city centre.
For the early risers, we would also advise a trip up Cave Hill in the wee hours of the morning to catch the glaring eye of the golden sunrise over Belfast city.
Address: Antrim Rd, Belfast BT5 5GR