A man of many talents, we look at the best movies of Cillian Murphy's career so far.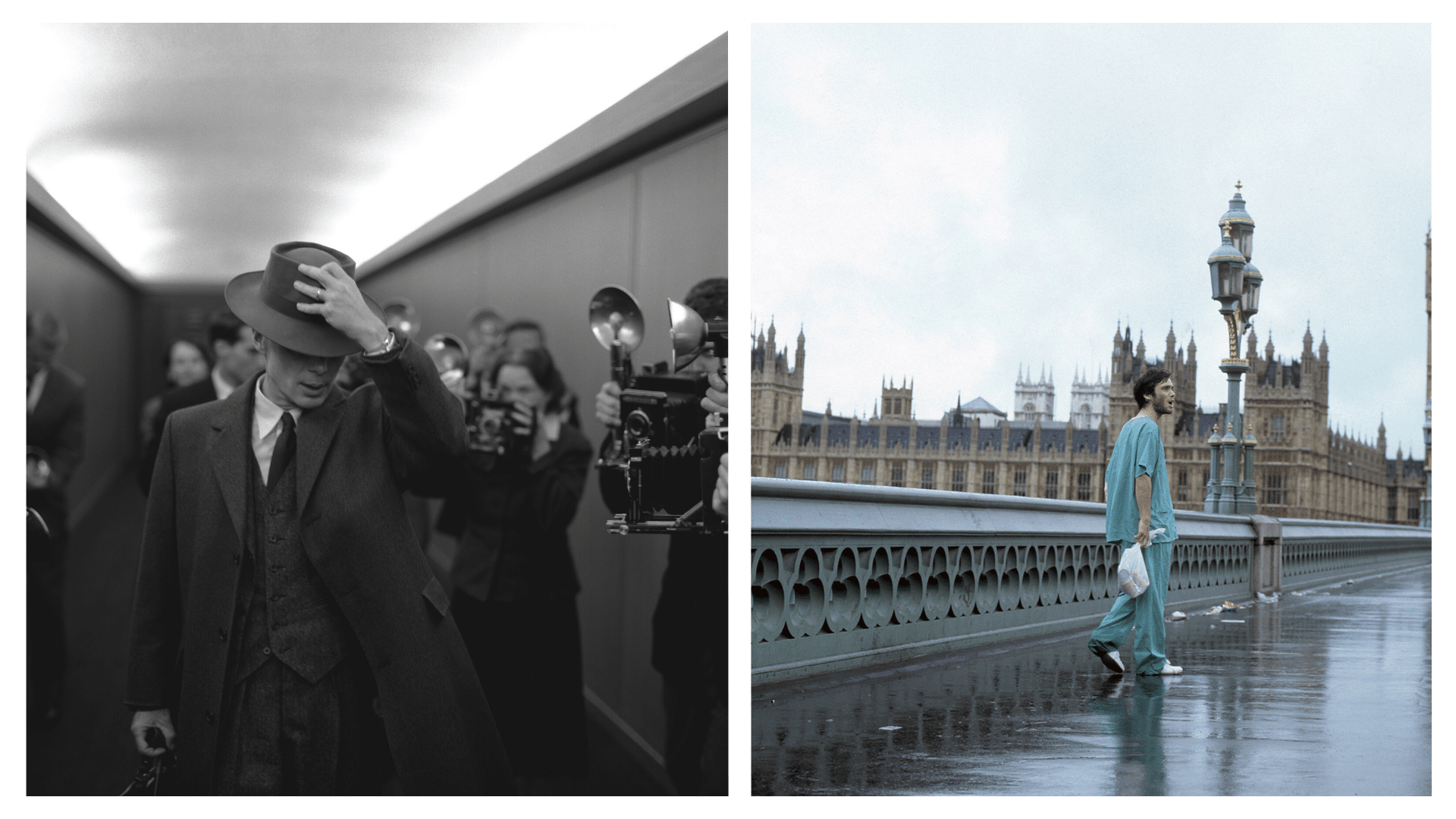 Born in Cork in 1976, Cillian Murphy is rightly regarded as one of Ireland's best actors. Quiet and reserved, he is renowned for his ability to express emotions visually, which has allowed him to turn in incredible performances with little dialogue in some films.
He is perhaps most well-known for his portrayal of Birmingham gangster Thomas Shelby in BBC's period crime drama Peaky Blinders, but Murphy also has a string of excellent film credits to his name.
We look back at some of his most memorable performances as we highlight the ten best Cillian Murphy movies so far.
10. Disco Pigs (2001) – Murphy's first acting award
Murphy's first-ever acting role was in the Corcadorca Theatre Company's production of Disco Pigs, by Irish playwright Enda Walsh, in 1996. Murphy later reprised his role as Pig in the 2001 film adaptation alongside Elaine Cassidy.
The film follows the intense and complicated relationship between the characters, and Murphy's performance in Disco Pigs earned him his first acting award at the 2002 Ourense Independent Film Festival.
9. The Party (2017) – an underrated black comedy
In Sally Potter's 2017 black comedy, The Party, Murphy plays Tom, a cocaine-addicted banker who repeatedly insists that his wife, Marianne, will arrive shortly.
The film, which takes place entirely at a party hosted by Janet (Kristin Scott Thomas), was awarded the Guild Film Prize at the 2017 Berlin International Film Festival.
8. Breakfast on Pluto (2005) – a role Murphy coveted
Such was his desire to star in Breakfast on Pluto, Murphy directly contacted director Neil Jordan. "I knew Neil was making that film and that I was the right age," he told The Guardian.
He portrays Kitten Braden, a trans woman who leaves the conservative Ireland of the 1960s for London in search of her biological mother, Eily Bergin (Eva Birthistle). Murphy's performance earned him an IFTA for best actor.
7. Inception (2010) – a star-studded mind-bender
Christopher Nolan's Inception features a star-studded, with Murphy appearing alongside such celebrated actors as Leonardo DiCaprio, Marion Cotillard, and Joseph Gordon-Levitt.
The film follows a team, led by Dom Cobb (DiCaprio), that attempts to plant an idea in the mind of business empire heir Robert Michael Fischer (Murphy).
6. 28 Days Later (2002) – a post-apocalyptic horror
Danny Boyle's 28 Days Later stars Murphy alongside Naomie Harris, Christopher Ecclestone, Megan Burns, and fellow Irish actor Brendan Gleeson.
Murphy plays Jim, a bicycle courier who wakes from a coma to find that a rage-inducing virus has been unleashed in London.
5. Dunkirk (2017) – a film with little dialogue
When making a film with little dialogue, you want an actor adept at portraying emotions visually. So, there's little wonder that Christopher Nolan cast Murphy as a shell-shocked soldier in this World War Two historical thriller.
4. A Quiet Place Part II (2020) – a critically-acclaimed role
Murphy stars as Emmett alongside Emily Blunt in the John Krasinski's sequel to his 2018 hit A Quiet Place. His character is left hardened and reclusive after losing his wife and children.
Another film with little dialogue, Murphy's performance garnered critical acclaim. It earned him an award at the Hollywood Critics Association Midseason Awards, making this one of the best Cillian Murphy movies.
3. The Dark Knight trilogy (2005-2012) – a powerful trilogy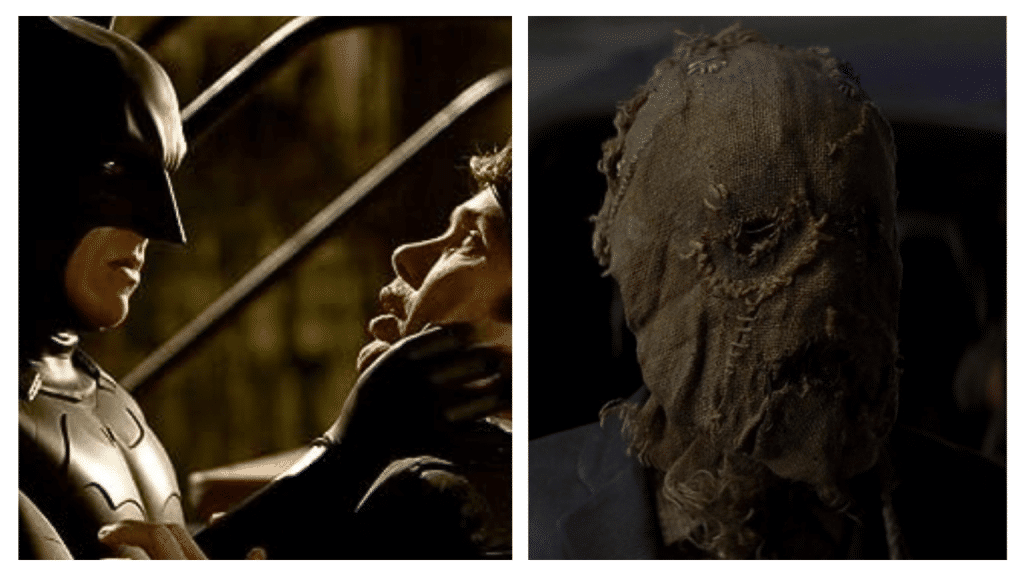 While this is, of course, a collection of three Cillian Murphy movies, we grouped them together for two reasons. Firstly, they're each excellent. Secondly, it freed us up to include more of our favourite Murphy performances.
Batman Begins marked Murphy's first film with frequent collaborator Christopher Nolan, and he would reprise his role as Scarecrow in both The Dark Knight and The Dark Knight Rises alongside the likes of Christian Bale, Gary Oldman, and the late Heath Ledger.
2. The Wind That Shakes the Barley (2006) – one of the best Cillian Murphy movies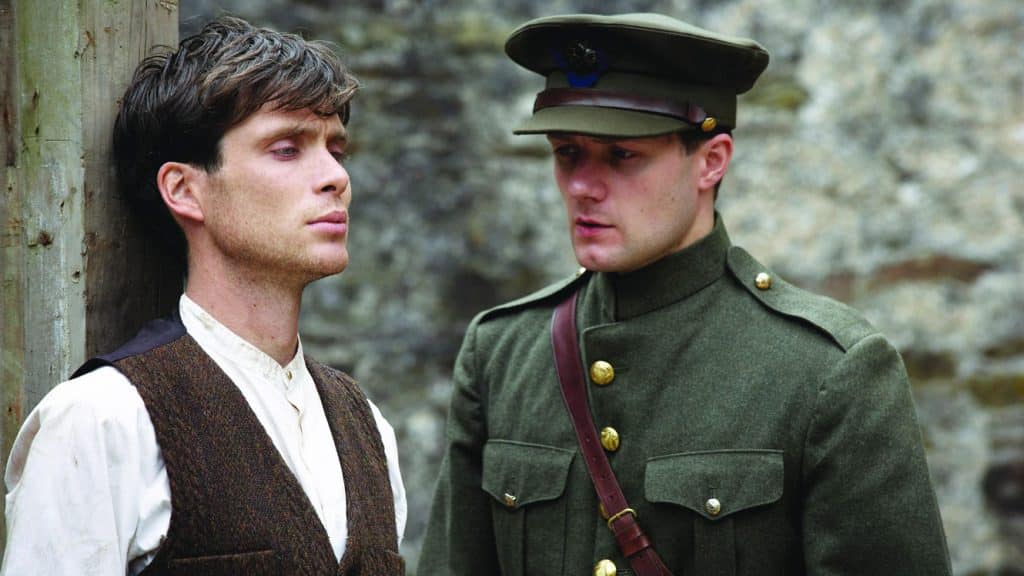 Set during the Irish War of Independence and the subsequent Irish Civil War, Murphy stars alongside Pádraic Delaney as a pair of brothers who join the Irish Republican Army in Ken Loach's Palme d'Or-winning The Wind That Shakes the Barley.
The Wind That Shakes the Barley is one of the best Irish movies of all time and Murphy's performance saw him nominated for an IFTA and a BAFTA, among other awards.
1. Oppenheimer (2023) – a harrowing rendering of emotion
Topping our list of the best Cillian Murphy movies is Christopher Nolan's biopic of the 'father of the atomic bomb', J Robert Oppenheimer. Murphy harrowingly renders the emotions experienced during the Manhattan Project: fear, triumph, and finally, dismay.
Oppenheimer also gave Murphy the chance to further develop his excellent working relationship with A Quiet Place Part II ­co-star Emily Blunt who shines as the physicist's wife, Katherine 'Kitty' Oppenheimer.