By visiting any of the best bars in Temple Bar, you will be guaranteed a great time and will experience precisely what is so brilliant about Irish pub culture.
As one of the most popular tourist destinations in Dublin, Temple Bar can easily claim to be home to some of the best bars in the city.
Whether you happen to be a local or a tourist, there is no shortage of fantastic bars to check out in the Irish capital.
From traditional Irish pubs to modern trendy ones which serve craft beers and cocktails, there is something for everyone to enjoy when it comes to the many pubs in Dublin's biggest tourist district.
This article will list what we believe to be the top five best bars in Temple Bar to visit.
5. The Palace Bar – one of the oldest pubs in Dublin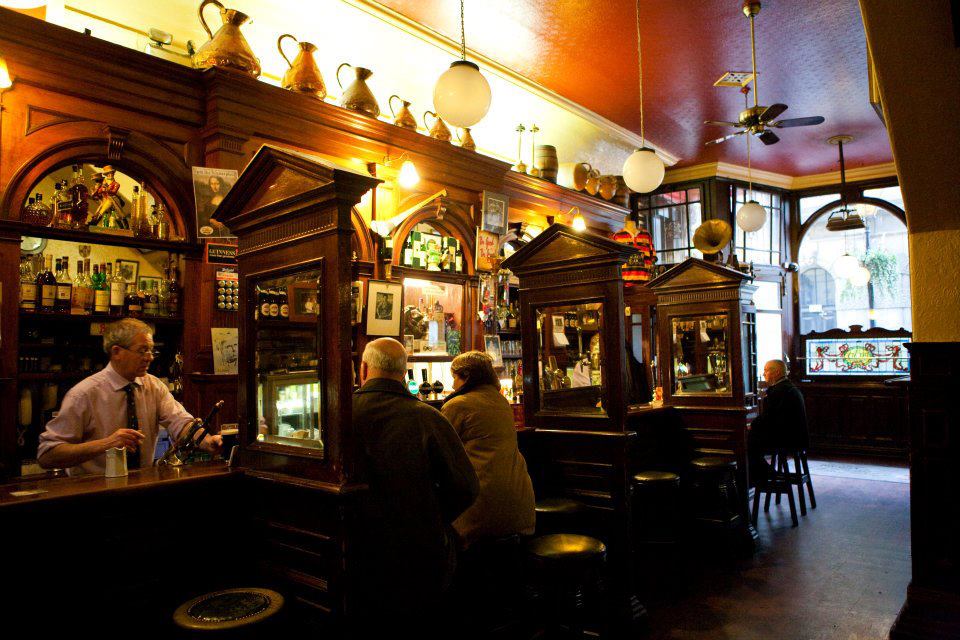 The Palace Bar is one of Dublin's oldest pubs and one of the best. It was once described as the "most wonderful temple of art" by famous Irish poet Patrick Kavanagh.
With its adornment of flowers and beautifully carved wood façade, it's not hard to envision why he came to this conclusion. It also happens to be the home to one of Dublin's finest whiskey bars – the 'Whiskey Palace'.
Address: 21 Fleet St, Dublin 2, D02 H950
4. The Norseman – one of the best bars in Temple Bar

The Norseman is a historic pub in a 17th-century building in the heart of Temple Bar. Thanks to its recent renovations, it now features a more modern and stylish interior and serves a wide selection of wines, spirits, craft beers and some classic pub grub.

The bar has also become known for its friendly staff and lively atmosphere, which makes it a great spot to visit with friends or family.
If you're searching for a great night out in the Temple Bar area, the Norseman has to be on your list.
Address: 28E, Essex St E, Dublin 2
3. The Auld Dubliner – a classic pub with a warm atmosphere
If you're looking for the perfect example of a classic traditional Irish pub with a warm and welcoming atmosphere, then look no further than the pub known as The Auld Dubliner.
The bar is decorated with vintage Irish memorabilia and hosts live music daily. It also offers a great selection of beers, spirits and wines, and classic pub grub such as fish and chips and shepherd's pie.
Address: 24 – 25 Temple Bar, Dublin
2. Porterhouse Temple Bar – popular with both locals and tourists
Porterhouse is undoubtedly one of the best pubs in Temple Bar and is an ultra-popular venue with locals and tourists alike.
This pub tends to be extremely busy virtually every night of the week, with live musicians always on rotation. It offers visitors its fine ales and lager, making it the perfect choice for any beer aficionado looking to experience the best local brews.
They also offer many traditional Irish dishes and cater for special diets.
Address: 16-18 Parliament St, Dublin 2, D02 VR94, Ireland
1. The Temple Bar Pub – an iconic Irish pub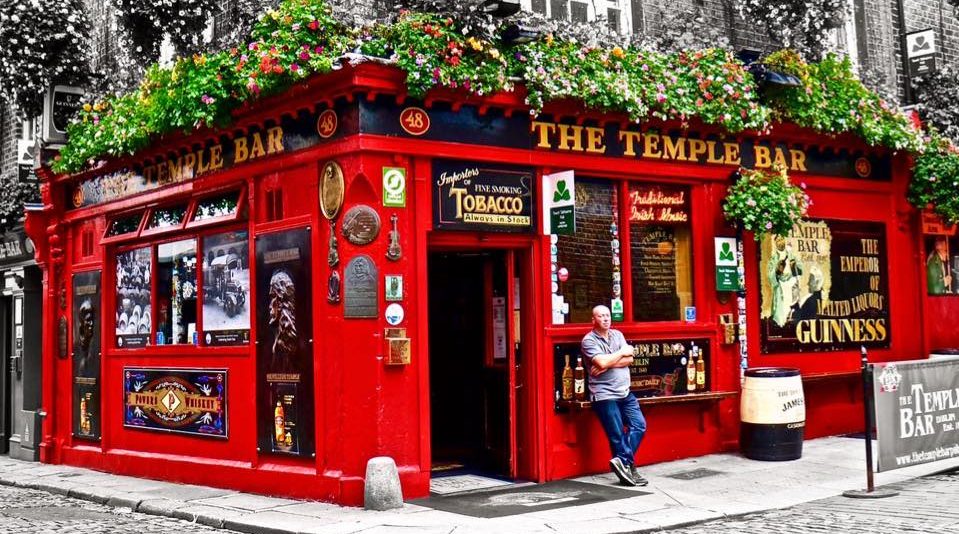 In first place on our list of what we believe to be the top five best bars in Temple Bar to visit is the pub aptly named The Temple Bar Pub. This is an iconic Irish pub; no visit to Dublin would be complete without spending time in it.
The bar is located in the heart of the Temple Bar district and is famous for its lively atmosphere, a wide selection of drinks and traditional Irish music.
The interior of the bar is decorated with vintage memorabilia and traditional Irish art making it a sight to behold.
The bar features a large outdoor seating area making it a great place to enjoy some drinks and food in the sunshine.
The bar is also famous for its whiskey selection, which includes over 450 different types of whiskey from around the world.
Address: 47-48 Temple Bar, Dublin 2, D02 N725
That concludes our article on what we believe to be the top five best pubs in the area to visit. Have you experienced a night in any of them yet? Are there any you think we have missed? Let us know!
Get featured on Ireland Before You Die
Do you want to get your Irish business more online exposure? Especially to those interested in travelling the best places in Ireland? Then why not get a dedicated feature on Ireland Before You Die. Find out more 
here.