Most people have a single Christmas tree lighting up their home, but this Belfast house currently has six, prompting a visit from some curious police officers.
A particular Belfast house has been catching a lot of attention these past few weeks. 31-year-old Paul Moneypenny has transformed his city centre terraced house into a bright and snowy Christmas wonderland.
With a background in interior design and home décor, he has utilised his passion to create an exceptional winter setting, well in advance of the festive season.
9,000 LED bulbs and 6 Christmas trees in his home
Paul initially intended to put up a single tree this Christmas because, as he explained to Belfast Live, he had "been going a bit mad with Christmas décor for the last 4 or 5 years".
He said there was too much "hassle that was involved with taking it down and putting it away", so a much simpler Christmas was on the cards. However, he found himself already thinking about the festive season after summer:
"After I came back from holidays in September I started to get itchy feet.
"And then I bought another tree and another tree."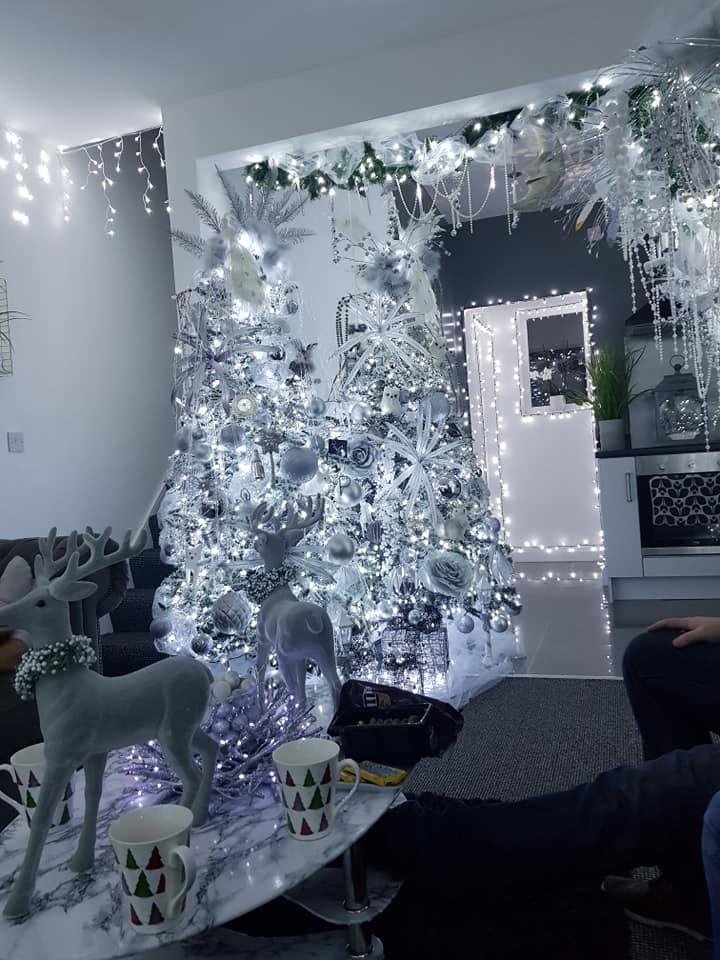 He now has six silver sparkly Christmas trees in his living room alone, including a distinct upside-down one! Impressive, right? Well, let's not ignore the fact that Paul also counted a whopping total of 9,000 LED bulbs in his home, and this was before he started putting lights up outside!
Unexpected visitors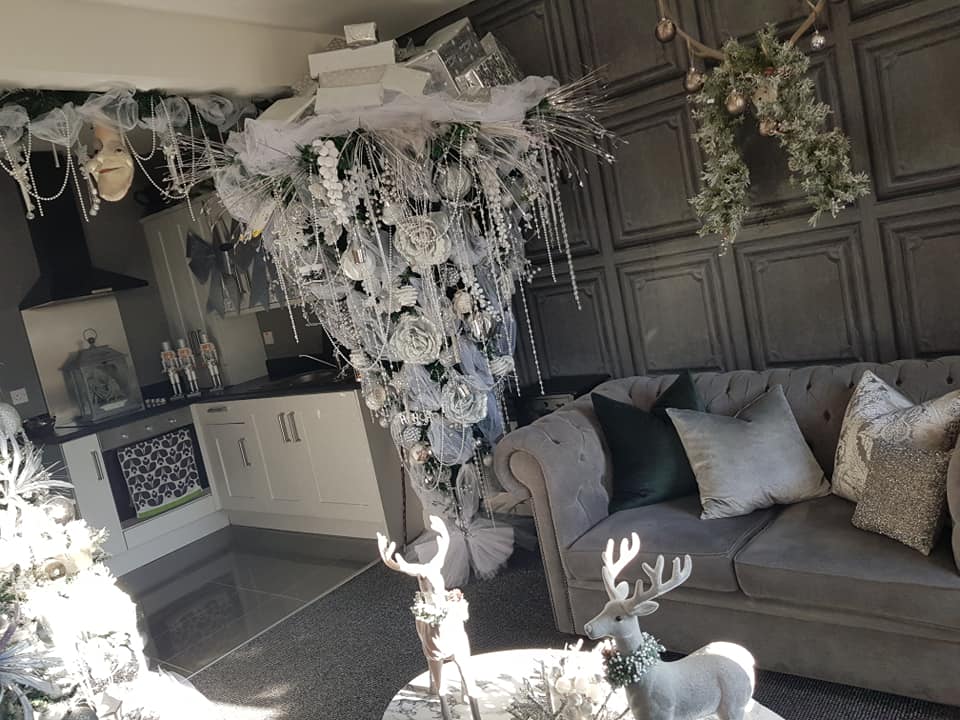 Paul spent three weeks decorating his home. Before it was even finished, his decor was quite the spectacle for passers-by. It even grabbed the attention of the PSNI.
He said: "I was outside on a ladder and the police came along and were asking what I was doing and they asked if they could have a look inside, it wasn't finished but I agreed and they were amazed, they even asked if they could come back in a couple of weeks when it was finished so they're welcome to call round again."
His growing festive collection
Although he admits putting together this Christmas wonderland has been expensive, Paul's festive collection gradually grows bit by bit. The latest additions include the upside-down Christmas tree and chokeberry trees. He really has kept an eye out over the years.
"I've travelled all over the country looking for different wee Christmas bits, the upside down tree which I added this year I got in the Coalisland Christmas shop and have also got stuff from Mid Ulster Garden Centre, Kilkeel and Templepatrick so I just buy bits as I see them."
He tells Belfast Live:"I enjoy the build-up to Christmas more than anything, I just love getting the place decorated, that's my passion as well as my job."
Is he crossing the line, you ask? Well, he reveals that he doesn't know if there is a line anymore, so who knows, perhaps next year his Belfast home will be even more dazzling!