In this amazing road trip itinerary, we will be starting in Belfast and ending in Dublin and discovering some of Ireland's best attractions along the way!
Day One: Antrim
Carrickfergus Castle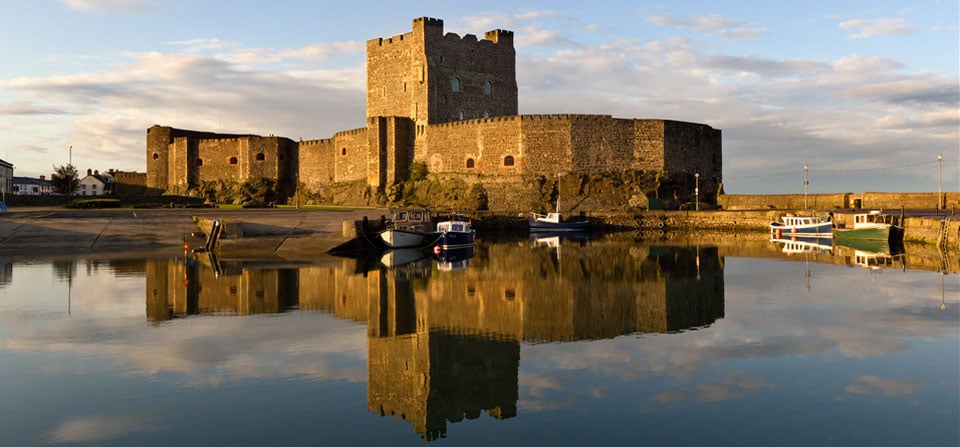 An hour and a half's drive takes you to the impressive Carrickfergus Castle on the northern shore of Belfast Lough. The castle has stood for over 800 years, surviving attacks from Scotland, England and France.
Giants Causeway
Our adventure begins at the very top of Ireland in Co Antrim at one of the country's most breathtaking landmarks, the Giant's Causeway. Visitors decided for themselves whether the formation has its origin in Irish legends or as the result of a volcanic eruption. The unique rock formations are visited by 500,000 people every year.
Carrick-a-Rede Rope Bridge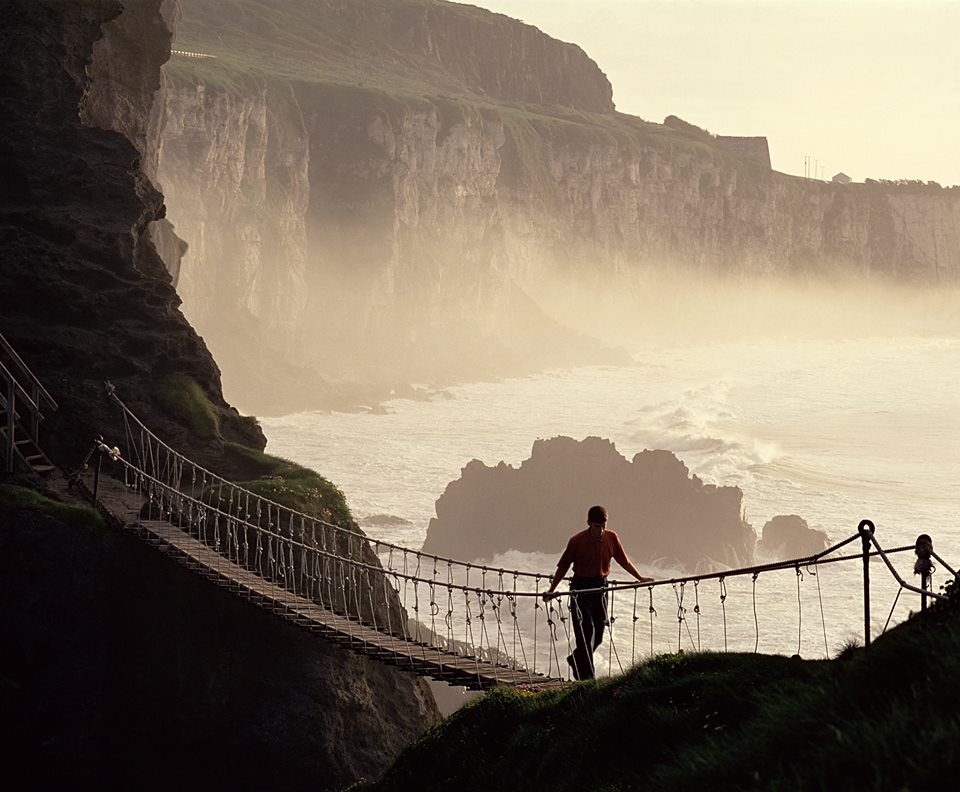 Test your bravery just 20 minutes away from the Causeway with a visit to the 20-metre-long wire rope bridge. The bridge stretches from the sea cliffs to the small Carrick-a-Rede Island.
Day Two: Belfast (an exploration of the city sights)
Titanic Belfast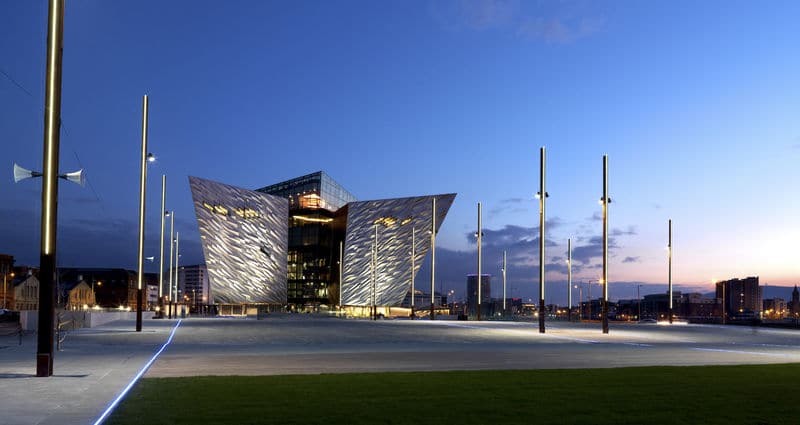 A one hour tour takes you back in time to the era when the ill-fated White Star Liner was built, with nine interactive galleries on the historic shipyard and the ship's voyage.
Belfast City Hall
10 minutes away is the impressive city hall, which opened in 1906. Located in the city centre, you can take a free tour and discover its history. The building looks beautiful when lit up at night.
Ulster Museum
The final stop on our tour of Belfast is the Ulster Museum, a place where visitors can get up close to dinosaur skeletons, a wealth of beautiful paintings and even an Ancient Egyptian mummy.
Day Three (Mourne Mountains, Co Down and Carlingford, Co Louth)
Mourne Mountains
The third day of our road-trip takes us into the striking Mourne Mountains. The tallest peak at 850 metres is Slieve Donard. The Mourne Wall still stands, having been completed in 1922 and connects 15 of the 28 peaks. Finish off with a cup of tea in the Slieve Donard Hotel.
Carlingford
45 minutes away is Carlingford, Co Louth. It is said that when the Vikings invaded in the 9th century, that they settled in this area, near Carlingford Lough. The area is rich in Celtic history, with the legend of Cuchulainn, a mighty warrior of the Fianna originating here. Explore the picturesque Cooley Peninsula by taking one of the many walking trails.