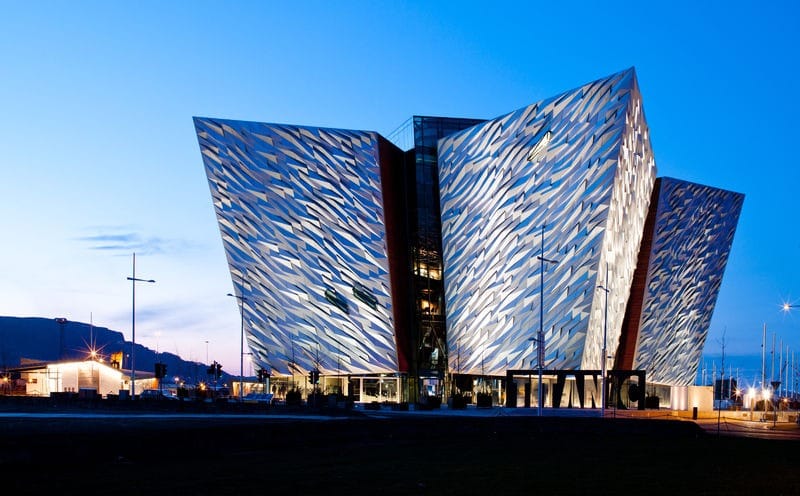 Anyone who lived in Belfast over the last few decades will tell you that the changes to the city have been nothing short of phenomenal.
The recent announcement of the Tribeca project, a £500 million urban regeneration project, is just one in a long list of investments that have been designed to make this previously scarred city a modern, cosmopolitan one.
Indeed, as visitors arrive in the city from one of the major airports, the first thing many will notice is the number of cranes towering above the city's skyline. This is a city on the rise.
Of course, you cannot just talk about Belfast as if it is some sort of hidden gem – a Bruges, Krakow or Galway – that has been 'discovered' by tourists and become fashionable. Belfast's story is only understood in the context of what it was and of what it is becoming.
Countless column inches have been devoted to the city's role in Northern Ireland's Troubles, but 20 years after the Good Friday Agreement, Belfast has become so much more than a living museum of conflict – so much more.
Tourist numbers have exploded in recent years
For many long-term residents of the city, it still feels strange to walk through its centre on a busy day: to see the tour buses ferrying 100s of people to and from the city's attractions; to see queues form for the Continental Market, which pops up in front of City Hall during holiday seasons; to hear the different languages and accents be spoken around the city. Those things just didn't happen just a couple of decades ago.
For any city to become 'international', there are many factors that are needed to bring the dream to fruition, including no little measure of serendipity.
Belfast has benefited from both a top-down and a grassroots approach. While that sounds like business jargon, it really means that the city has had plenty of investment from the European Union, British Government and private investors, but also has had an underbody of artists, innovators and free-thinkers who have been just as integral to the city's growth.
Those behind the Lyric, the Mac, Deanes etc. thrived in the city during the bad times, and fully deserve to see their growth recognised in the good.
Queen's role in Belfast's prosperity should not be overlooked
Often overlooked, however, is the role Queen's University plays in Belfast' success. Dominating the south of the city, it has become a centre of excellence, especially in the area of I.T.
Queen's has ensured that Belfast has a young, educated workforce and has led to an endless line of international companies from the I.T sector creating jobs and building offices in the city. That, of course, has a ripple effect across the city, creating more demand and prosperity.
Watching how the hospitality industry has thrived over the last decade is also intriguing. Like all great cities (and towns and villages) on the island of Ireland, Belfast has its fair share of traditional iconic pubs, with locals and tourists alike enjoying the Old World charm of venues like the Garrick Bar, the Duke of York and White's Tavern.
But it is the new venues that most highlight Belfast's confidence and ambition. Take the Observatory at the Grand Central Hotel for example, offering stunning skyline views from the 23rd floor of the building. The vision and ambition are indicative of a city looking to the future while respecting its past.
Indeed, there is a palpable feel around the city that it is not resting on its laurels. Several new hotels have been completed, with more still to come.
New bars, restaurants and clubs seem to be opening every week. Rather than offer the same thing over and over again, attractions like the Game of Thrones Tour and Titanic Experience are revamped and rebooted to ensure tourists and locals will want to come back again and again.
Just outside Belfast, you can also go on a road trip north to the north of Antrim, to the Giant's Causeway and the Causeway Coastal Route.
Yet, there's still room for improvement
In some senses it is an 'adult city', focusing on mature attractions like restaurants, bars and cafes. An abundance of free WIFI around the city means tourists and locals can access anything from eBay and Titanic Belfast to Facebook and Betway Casino in even the most historic pubs of the city.
You'll also see students 'plugged in' to their laptops in various eateries across Belfast. But, being geared towards adults means the kids can be left out. And, while venues like the Ulster Museum and W5 offer something educational for children, it would be wise for the city to invest in something geared towards venues of more casual fun, such as indoor swimming pools and leisure centres.
It will be interesting to see how Belfast's juggernaut-like growth continues over the years, especially as the shadow of Brexit looms heavily upon Northern Ireland.
However, the city has shown its resilience and innovation during times that have been more of an existential threat than Britain leaving the EU. Expect Belfast's rise to continue unabated as its most precious resource – its talented people – continue to push it forward.
Note: our travel articles should be used only to plan future trips. Please stay at home until the government has advised otherwise.