Here are 10 fascinating facts about the Irish professional wrestler Becky Lynch that you probably didn't know.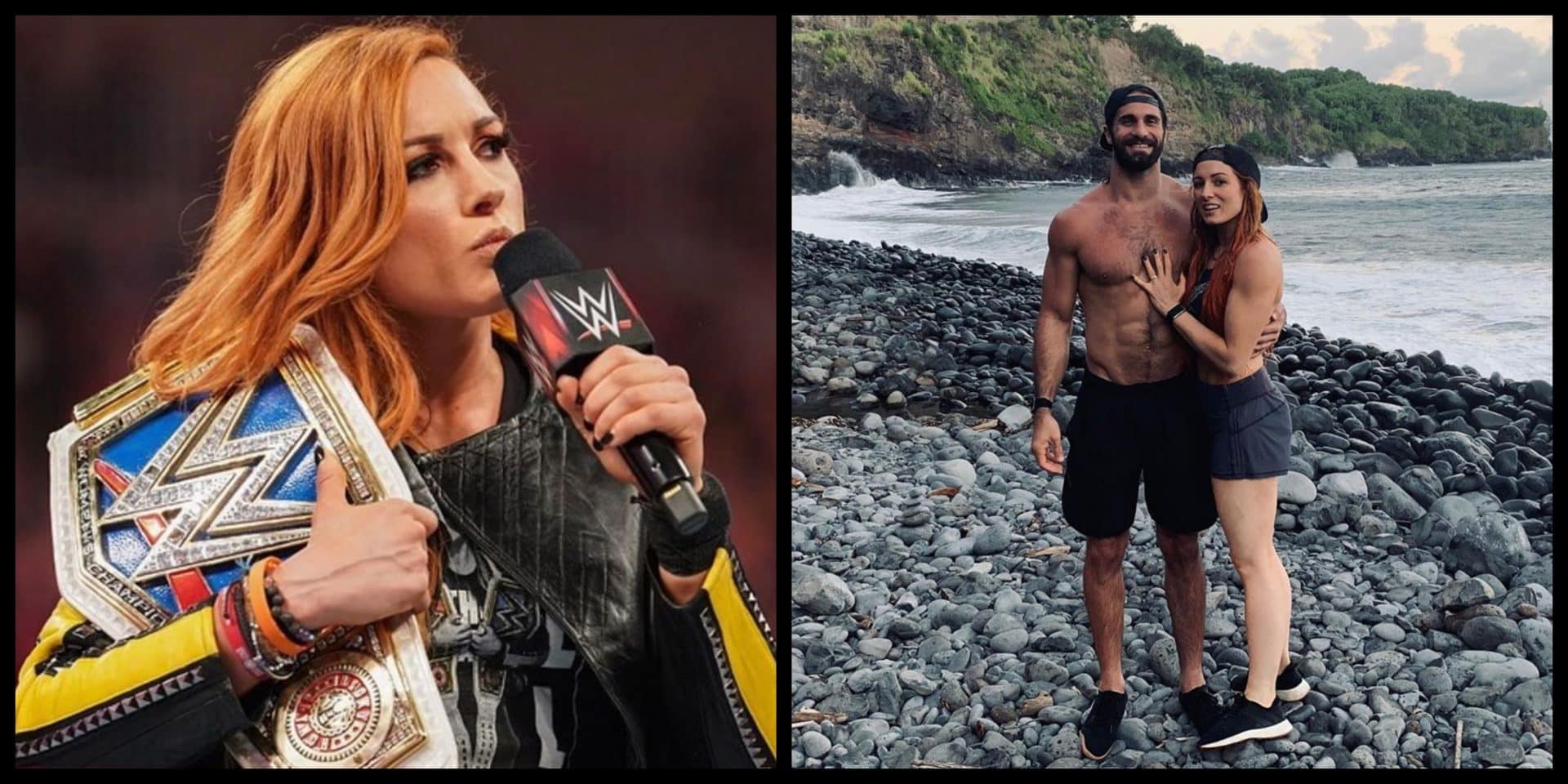 Wrestling hero Becky Lynch is a legend, and we happily join her fan club. After all, she was the first female straight out of Dublin conquering the WWE world and writing international sports history.
Currently the Raw Women's Champion in her first reign, the 32-year-old is a record-breaker, a feminist, and, last but not least, a pretty cool woman with multiple talents in and outside the ring and a great taste in music too.
Think you already know everything there is to know about the Irish superstar? Test yourself with our 10 Becky Lynch facts below.
10. Becky Lynch's real name is Rebecca Quinn
As most professional wrestlers do, Becky Lynch changed her name before getting serious in the ring. These days, she only goes by her birth-name Rebecca Quinn when she is out of the spotlight, while the rest of the world knows her as Becky Lynch.
When she originally started out, she called herself Rebecca Knox.
9. She is a wrestling globetrotter
Becky Lynch doesn't only write wrestling history on a regular basis; she is also a champion at collecting air miles. She has been touring all over Europe, Canada and Japan.
While her constant travels brought money and fame, she did confirm she sometimes suffered from the side effects, namely losing touch with friends and family and missing out on the dating front. (The latter has been resolved for good; see number 1.)
8. Becky Lynch became a wrestler by accident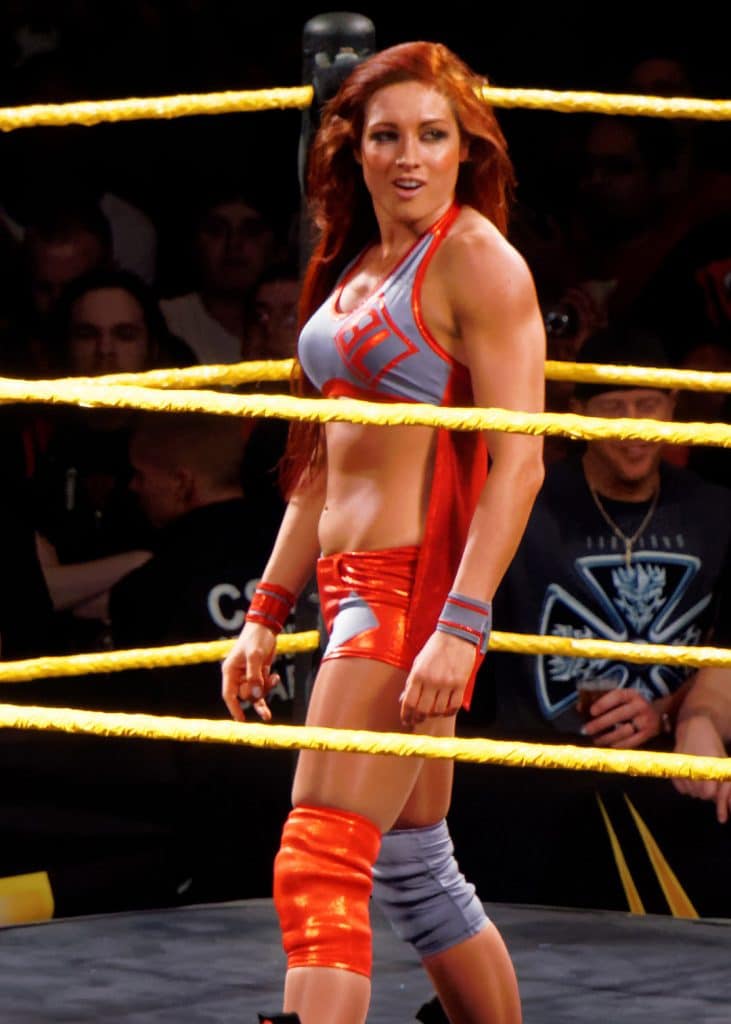 Becky Lynch didn't actually plan to become a wrestling star. While she did start watching professional fights with her brother Richy (later known in the ring as Gonzo de Mondo) at an early age, she leaned towards kickboxing herself.
However, she changed her mind at the age of 15 when her future mentor Finn Balor opened a wrestling centre near her home.
7. Wrestling helped her get sober
Seeing her fit as a fiddle in the ring today, it's hard to imagine that Becky Lynch struggled with substance abuse in her teenage years. "I was drinking twice, sometimes three times a week, and doing things I really shouldn't have. But then, I started wrestling, and I gave up everything", she told ladysports.com, adding "Wrestling didn't change my life, it saved my life."
6. Becky Lynch was already retired
Shortly after her career took off, Becky Lynch was knocked out in the ring in Germany in 2006, forcing her to put all her professional plans on hold. Finnish wrestler Kisu had landed badly on her head, causing damage to Becky's eighth cranial nerve. On top, she suffered from severe headaches, vision problems, and a buzzing in her ear.
Becky was scheduled to return in the ring in 2008 but ended up taking a break for seven years.
5. She worked as a flight attendant
Before conquering the world as a wrestling superstar, Becky Lynch conquered the sky—literally. Like her mother, she worked as an air hostess jetting all over Europe with Aerlingus. However, Lynch wasn't meant to stay. After two and a half years, she quit for good to fully focus on her sports career again.
4. She absolutely adores clowns
It's a Becky Lynch fact that she can't get enough of clowns. "What I loved about wrestling was just being foolish, so I studied clown," she said in a radio interview. "I studied clowns. I studied the art of clowns. I actually did my thesis on clowns."
3. She has a degree in acting and worked as a stunt woman
When she put her wrestling career on hold, Becky Lynch tested the water in other fields. She earned a degree in acting from Dublin Institute of Technology and took up roles in a couple of plays.
She also worked as a stunt woman, sporting her talents in the popular History Channel show "Vikings" among others.
2. Becky Lynch is a huge Pearl Jam fan
Asked about music, Becky Lynch called "grunge and metal the soundtrack of my life." The wrestler confessed a weak spot for Pearl Jam and named "Just Breathe" and Eddie Vedder's "Guaranteed" from the movie "Into The Wild" as her all-time favourite tracks.
Other bands she listens to include Soundgarden, Nirvana, Alice in the Chain and Led Zeppelin.
1. Not everyone was happy about her engagement
Finally, Becky Lynch is part of a super couple: When she announced her engagement to American WWE pro Seth Rollins on social media in August after only six months of dating, calling it "The best day of my life," the fan community went nuts. However, not everyone joined in the celebrations.
Apparently, some folks in WWE feared publicly cuddling up with Seth would damage Becky's brand. Or to say it in her own words: "People don't want to see The Man needing a man." We strongly disagree and can't wait for the wedding pictures!