Ireland has some of the most captivating landscapes in the entire world. And people from all of the globe flock to our fair shores annually in pursuit of a little slice of Irish life.
Cycle routes exist in abundance in Ireland and are one of the finest ways to experience and explore the Emerald Isle. Check out these top ten beautiful scenic cycle routes around Ireland for every level of adventurer.
Easy
1. Great Western Greenway, Co. Mayo
Located in Westport in County Mayo, the Great Western Greenway is one of the top destinations for cyclists, regardless of age or fitness level.
The 42-kilometre stretch is the longest off-road cycling path in the country and offers levelled-terrain, making it ideal for both kids and adults.
The route is broken into three stretches. There is Achill to Mulranny (13 kilometres), Mulranny to Newport (18 kilometres) and Newport to Westport (11 kilometres). This means you can choose to tackle the trek in bite-sized portions if you wish to do so.
2. Sandymount to Dun Laoghaire, Co. Dublin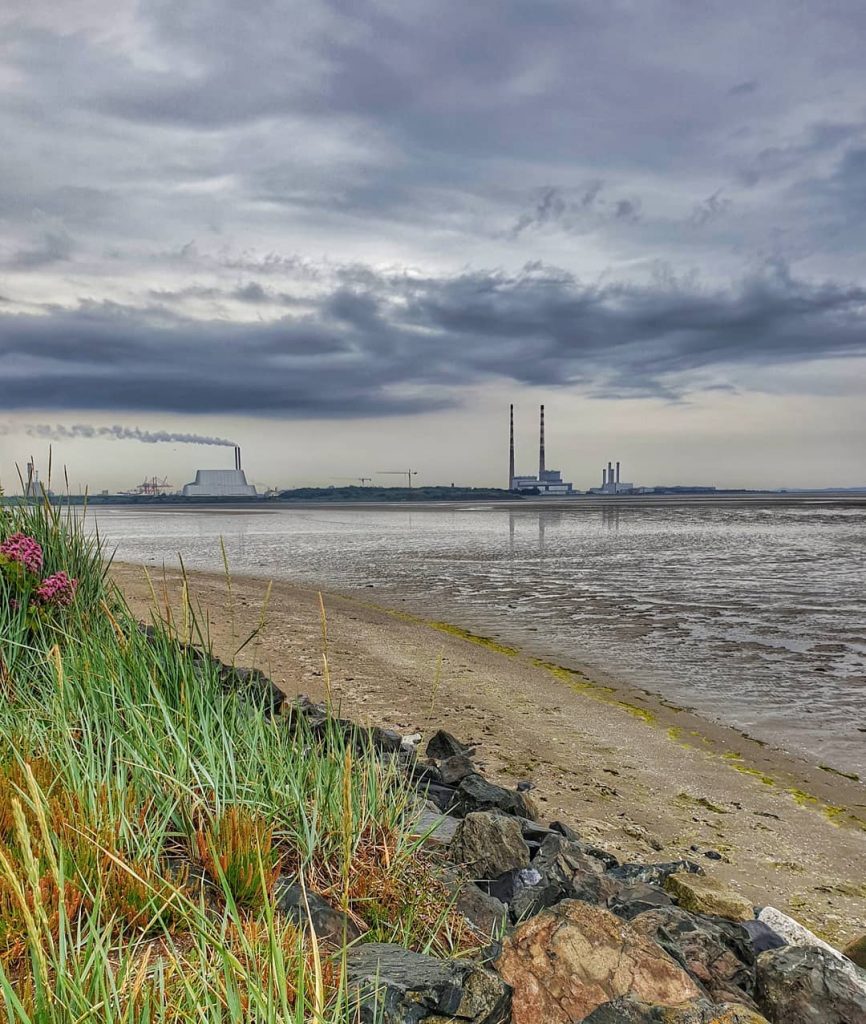 This super-chill seaside cycle in County Dublin is the ultimate day-off activity with friends or the family. The 9.8-kilometre stretch offers stunning views, overlooking sand and sea which stretches out and across the Dublin Bay.
The route ends at Dún Laoghaire where you'll have an opportunity to go for a dip at one of Ireland's most popular swimming spots: the 40 foot!
3. Howth to Malahide, Co. Dublin
This stunning seaside 14.9-kilometre pursuit takes cyclists from the mountain top vista of Howth Summit to the charming coastal town of Malahide.
Starting on Howth Head at the Summit Car Park, cyclists can enjoy bird's eye views over the entirety of Dublin. After head downhill through Howth Village to Malahide, winding the coastline the entire way.
Moderate
1. Lough Gill, Co. Sligo/Leitrim
The 40-kilometre cycle loop around Lough Gill is a fantastic moderate cycle route for those looking for something a tad bit meatier.
This route takes its users on-road, passing through scenic areas and sites of cultural significance in Sligo and Leitrim making it one of the most beautiful scenic cycle routes around Ireland.
2. Inishmór Island, Co. Galway
Cycling the loop of the island of Inishmór (an Islands off Galway) is undoubtedly a "bucket list" addition on this list. This moderate, full-day pursuit covers a total of 55-kilometres and offers cyclists the most enchanting experience.
On this cycle, there are endless opportunities to explore and adventure, with beaches, castles, churches, vistas, natural wonders (and so much more) on offer. What you experience truly depends on how long you give yourself to complete this beautiful scenic cycle route around Inishmór.
Note: you must take a ferry to Inishmór from the mainland to complete this route.
3. Slea Head, Co. Kerry
This moderately tricky cycle route has also got to be one of the most beautiful cycle routes around Ireland. Winding and weaving its way along the cliffs which hug the Kerry coastline is the Slea Head Drive route.
This roadway is a popular scenic drive as well as a cycle route, so note that cyclists will be sharing the terrain with vehicles. The 46-kilometre course starts and ends in Dingle and is, without a doubt, one of the most beautiful cycle routes around Ireland.
Challenging
1. Connemara Loop, Co. Clare
This 150-kilometre cycle route is a challenging and long route located in County Clare.
Winding through the wilds of Connemara, this route is undoubtedly one of the most beautiful cycle routes around Ireland.
Expect mind-blowingly beautiful landscapes, postcard-worthy backdrops and tonnes of beaches, cliffs and caves along the coastline.
Note: cyclists should allow up to two-three days to complete this route.
2. Coastal Causeway, Co. Antrim/Derry
This stunning coastal cycling route offers its users 200-kilometres of unspoilt territory to uncover.
The stretch which links Derry to Belfast can be broken down into smaller portions or tackled head-on. We advise you to give yourself two days for a pleasurable journey.
1. Wild Atlantic Way, Ireland
For serious cyclists out there, this one is for you. This mega-route stretches from the North tip of the country in Donegal to Cork in the South, passing through nine counties and three provinces.
Without a doubt, the Wild Atlantic Way is one of – if not the – most beautiful cycle routes around Ireland. This whopping 2,500-kilometre journey takes on average 25 nights for an experienced cyclist or 54 nights for a standard cyclist.