Here we suggest eight pubs along Dublin's southbound DART line that make up the ultimate ale trail.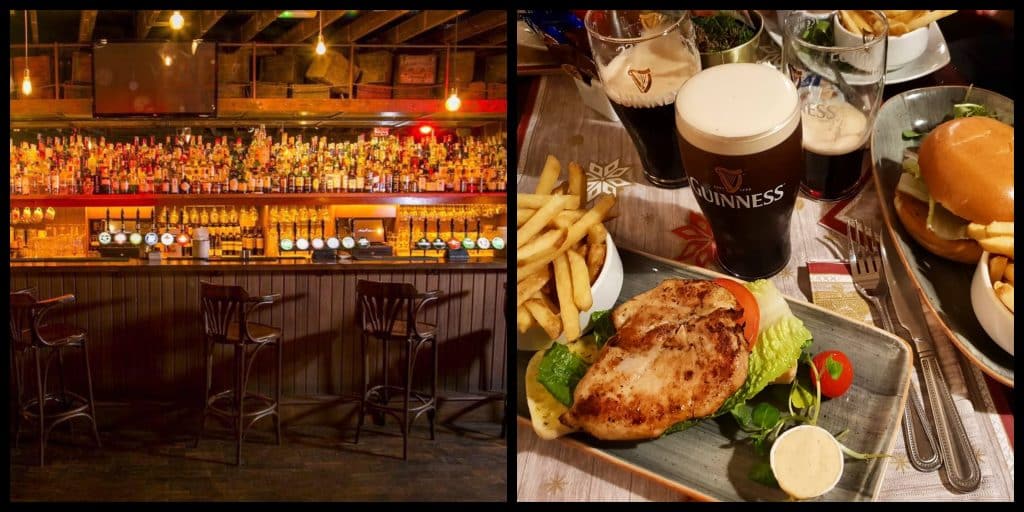 Ever heard of an ale trail? This is where pilgrims (or simply pub-goers) start at one point on a train line. They then get off at each station and enjoy one drink in the pub closest to the station along their route.
Here we are going to navigate an ale trail along the southbound DART (Dublin Area Rapid Transit) line.
Starting from Pearse Station in Dublin city, our suggested ale trail is going to work in a southbound direction, stopping at every second train station. This will offer a total of eight stops (i.e. eight pubs).
A total of 16 stops exist between Pearse Street and the end of the line (Greystones, County Wicklow), but we wouldn't recommend that for even the most prolific of pint drinkers. These are the stops we suggest for a southbound DART ale trail.
Stop 1: Landsdowne Road
Pub: The Dubliner Pub
Landsdowne Road will be the second train stop you come across (after leaving Pearse Street).
This is close to the Aviva Stadium—a state-of-the-art entertainment and sports venue on the Southside of Dublin.
Walk the eight-minute distance to The Dubliner Pub for your first pint of the trail. This local spot may not be mind-blowing, but it does exactly what it says on the tin!
Address: 14-24 Lansdowne Rd, Dublin 4
Stop 2: Sydney Parade
Pub: The Merrion Inn
After hopping back on the DART (in a southbound direction, towards Bray or Greystones), your second stop will be Sydney Parade. Hop off here, and The Merrion Inn is only a short six-minute walk away.
This clean and contemporary gastropub offers a modern, European bistro menu, beers from around the globe, and a bright and spacious setting to enjoy drink number two in.
Address: 188 Merrion Rd, Dublin 4
Stop 3: Blackrock
Pub: The Wicked Wolf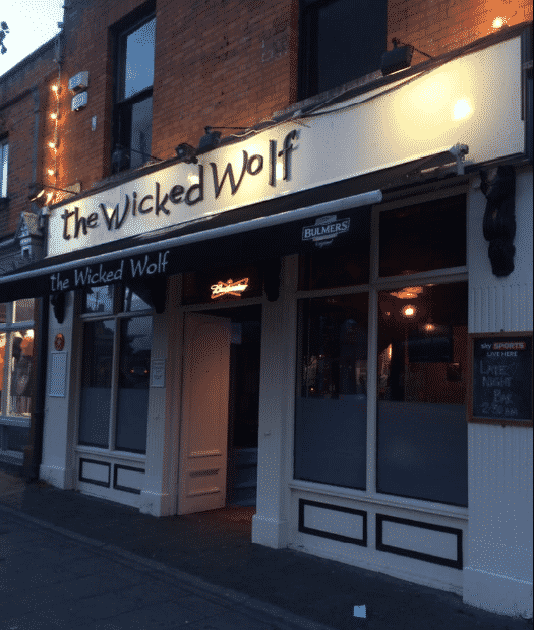 The third stop on your ale trail of the Dublin southbound DART line will be Blackrock (this is two stops after Sydney Parade).
This venue is ideal for laid-back pub-goers and music lovers alike. There is often entertainment and live tunes to keep you keen.
Address: Main Street, Blackrock, Dublin
Stop 4: Salthill & Monkstown
Pub: The Purty Kitchen
Stop four on your ale trail is going to be Salthill & Monkstown. This is another stunning seaside setting, and the area—which is close in proximity to the bustling Dún Laoghaire—is vibrant as hell.
The Purty Kitchen is only four minutes walk from the DART station and makes for a great gastropub to kick back in. It also does top food, and we advise you get a feed here at the half-way mark!
Address: 3-5 Old Dunleary Rd, Dún Laoghaire, Dublin, A96 X7W1
Stop 5: Sandycove & Glasthule
Pub: Eagle House
On stop five of your eight-pub ale trail, the nearest place for a pint is the Eagle House, only a four-minute walk from the DART station.
This is your simple no-frills local pub, but what it does do well is solid pub vibes and perfect pours of the "black stuff" (Guinness).
Address: 18-19 Glasthule Rd, Dun Laoghaire, Glasthule, Co. Dublin, A96 H2N1
Stop 6: Dalkey
Pub: Finnegan's of Dalkey
Only a two-minute walk from the Dalkey DART Station (two stops down the tracks from Sandycove & Glasthule) is Finnegan's of Dalkey.
This is one of the most popular pub spots in this affluent southside suburb, and the vibe is always vibrant.
Address: 1 Sorrento Rd, Dalkey, Co. Dublin
Stop 7: Shankill
Pub: Brady's Shankill
On the second-to-last stop of your southbound Dublin DART ale trail, you're going to get off at Shankill station.
The nearest pub setting is Brady's, which is about a 12-minute walk. Although this is a little further than its predecessors, it'll add a little pep in your step for sure. As they say, "walk it off"!
Brady's is a charming traditional Irish pub with wooden accents and solid pours of pints.
Address: Dublin Road R119, Shankill, Dublin
Stop 8: Greystones
Where: Mrs Robinson
The last and final stop on our DART ale trail will also be the final stop on the train line: Greystones. This is a lovely little seaside town with tonnes of character and things to do, making it a great place to end your pilgrimage.
Mrs Robinson is a quirky pub located only two minutes from the DART station and offers cocktails, living room vibes and a vibrant scene, the perfect place to cap off a day of pub crawling.
Address: 39 Church Rd, Killincarrig, Greystones, Co. Wicklow
Get featured on Ireland Before You Die
Do you want to get your Irish business more online exposure? Especially to those interested in travelling the best places in Ireland? Then why not get a dedicated feature on Ireland Before You Die. Find out more 
here.