From dramatic seacliffs to epic ancient landscapes, these are the most amazing places for rock climbing in Ireland.
With a sweeping landscape that could steal one's heart, it comes as no surprise that there are plenty of places for wild rock climbing in Ireland.
Rock climbing is a top sport here. And with an endless array of mountain summits, coastal cliffs, peaks, and vistas, it is no wonder why.
With that in mind, it is no surprise that adventurers and outdoor enthusiasts come from far and wide to enjoy the Emerald Isle.
10. Dalkey Quarry, Co. Dublin – for the cityside climb
Located in close proximity to the centre of Dublin, Dalkey Quarry is the perfect place to enjoy a cityside climb.
Comprising mainly of granite rock, this urban quarry offers climbers mostly single pitch routes between 32 feet (10 metres) and 115 feet (35 metres) in length.
Address: Scalpwilliam, Dublin, Ireland
9. Doolin, Co. Clare – for culture and cliffs
While Doolin is most commonly associated with its culture and the nearby Cliffs of Moher, you may also be keen to know it boasts some great backdrops for wild rock climbing in Ireland.
Not far from the village in an area locally referred to as Lackglass, you'll find ample opportunities for bouldering with limestone sea cliffs up to 15 feet (4.5 metres) high.
Address: Doolin, Co. Clare, Ireland
8. The Mourne Mountains, Co. Down – for the highest mountains in Northern Ireland
Often referred to as the leading rock climbing destination in Northern Ireland, The Mourne Mountains offer endless possibilities for those keen to discover new routes, with over 1,000 (and 26 crags) to experience.
With options for every level of climber, this is an ideal place to finesse your skills. The star of the show is called FM – a 541 foot (165 metres) relatively easy multi-pitch route.
Address: Newry BT34 5XL
7. The Aran Islands, Co. Galway – the diamond to be discovered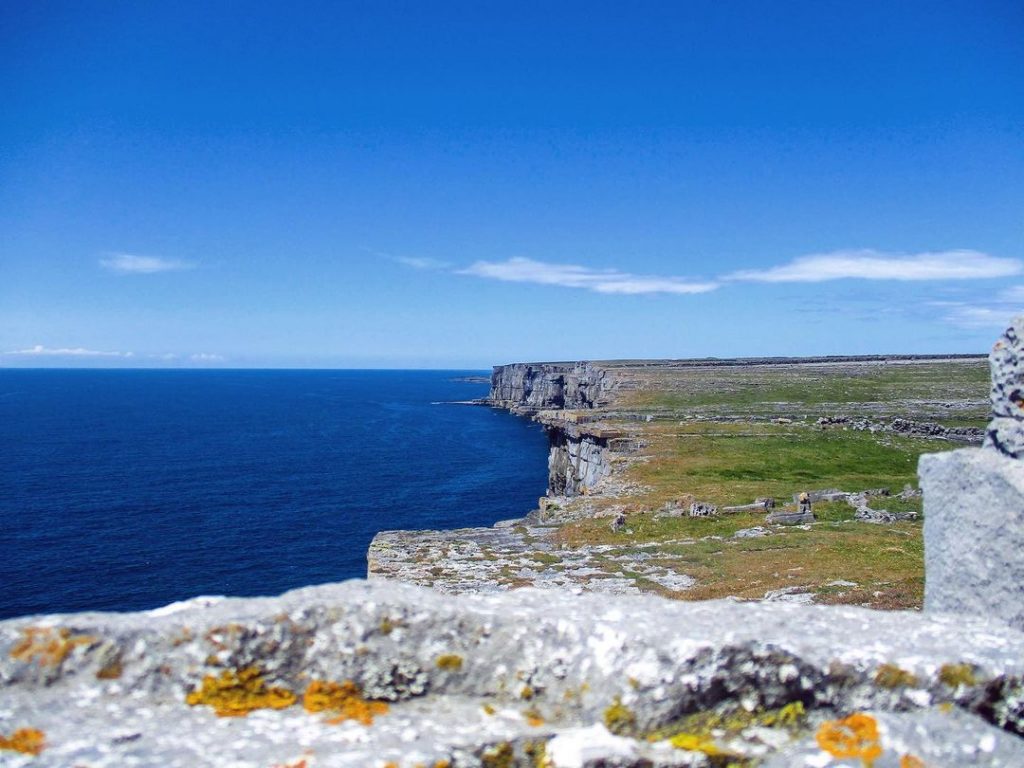 The Aran Islands may be known for history and heritage, but its rock climbing opportunities need not be overlooked.
A vast amount of the rock mass is yet to be climbed, making it a diamond to be discovered. However, Inishmore has tonnes of established climbing locations worth a look at.
Address: Árainn Oghil, Co. Galway, Ireland
6. Glendalough, Co. Wicklow – for the best bouldering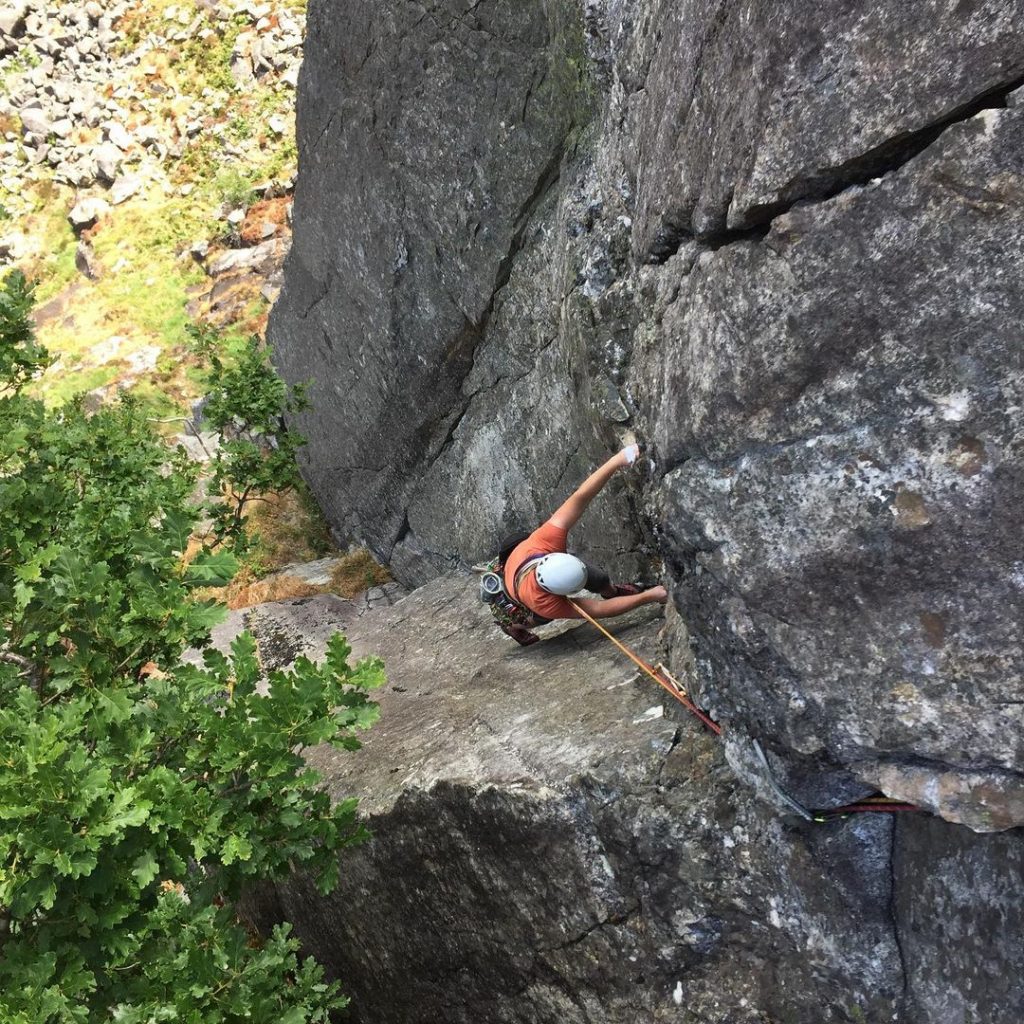 If bouldering is your cup of tea, Glendalough in County Wicklow is the place for you.
Not far from the bustle of the busy ruins of its ancient monastic city, Glendalough offers over 150 bouldering routes ranging from V0 to V13, making it the perfect playground for any level of boulderer.
Address: Derrybawn, Glendalough, Co. Wicklow, A98 HC80
5. The Gap of Dunloe, Co. Kerry – the underrated climb
The Gap of Dunloe is one of the top terrains to tackle when it comes to wild rock climbing in Ireland.
Offering sturdy sandstone with a good hold, there are endless courses to climb in this scenic setting. And, with a variety of crags of varying shapes and sizes, The Gap of Dunloe makes for an exciting alternative to your climbing calendar.
Address: Dunloe Upper, Co. Kerry, Ireland
4. Gola Island, Co. Donegal – for the overnight stay
For those keen to make their climb an overnight experience, look no further than the uninhabited Gola Island. This remote island offers fantastic opportunities for adventurers.
There are over 200 single pitch routes across the granite terrain, most of which presents themselves as sea cliffs and dramatic backdrops.
Address: Co. Donegal, Ireland
3. Ailladie, Co. Clare – the sea cliff hang
If epic sea cliffs are your jam, Ailladie in County Clare gets the gold star. This impressive limestone mass stretches 2,624 feet (800 metres) in width and ranges between 26-115 feet (8-35 metres) in height.
Considered one of the most amazing places for rock climbing in Ireland, this is a must for any climbing enthusiast.
Address: Ailladie, The Burren, Co. Clare, Ireland
2. Fair Head, Co. Antrim – the key spot for climbers
With over 400 routes stretching along a three-kilometre (1.8 miles) crag, this challenging crag is not for beginners.
Most routes must be tackled with an abseiling approach, and courses tend to be long and arduous. Saying that, it is pretty damn spectacular!
Address: Ballycastle, BT54 6RD
1. Malin Head, Co. Donegal – for Ireland's most Northerly point
No list of the most amazing places for wild rock climbing in Ireland would be complete without a top shoutout to Malin Head.
Not only is this cinematic course as awe-inspiring as they come (it was, in fact, a shooting location for Star Wars), but it offers a range of long single pitch and multi-pitch routes, most of which are lower grade.
Address: Cionn Mhálanna, Ardmalin, Co. Donegal, Ireland
Guides:
It is important to remember that the great outdoors – although wild and wonderful – need to be tackled with caution. Remember to climb with a local guide who knows the lay of the land.
We suggest John Healy of Simply Mountains – an experienced guide and full-time instructor with excellent knowledge of the Irish landscape.
Bren Whelan of Donegal Climbing is another top local guide, as is Piaras from Kerry Climbing – an award-winning rock-climbing provider.