Can you list all the cities in Ireland? It may prove harder than you think.
Ask any Irish person to name all the official cities in Ireland, and you'll probably be met with a smug and confident response.
But the truth is, many people who have lived here their entire life may find there are some gaps in their knowledge.
Check out our guide to all the official cities of Ireland as of 2020, listed A-Z.
Why are most of the cities in Ireland in Northern Ireland? – lots of cities in the six counties
You may have noticed that 50% of the current cities on this list are in Northern Ireland. This is due to the differing meanings of the word 'city' in both places.
In the United Kingdom, the process of designating a place as a city was purely for ceremonial purposes.
These places were given city status to honour them, offering more prestige than alternative municipal titles such as "township", "town", or "borough", without providing any extra legal powers.
In the Republic of Ireland, the word "city" has an additional designation in local government. After various reforms, the places that have been granted this status have changed over time.
As Northern Ireland is still part of the United Kingdom, this ceremonial designation remains the same. Therefore, despite the relatively small populations of some of the cities there, those in Northern Ireland are greater in number.
Read on to find out the cities of Ireland, listed from A-Z.
Armagh – recently restored
Gained status: 1994 (again)
Population: 14,777
Armagh has the unique position of having been granted city status twice. Originally gaining the title in 1226, it lost it again in 1840. In 1953, Armagh began to argue for the restoration of their lost status.
In 1994, they got their wish when Prince Charles announced its restoration to mark the 1,550th anniversary of the traditional date of Armagh's foundation by St. Patrick.
Belfast – the capital of Northern Ireland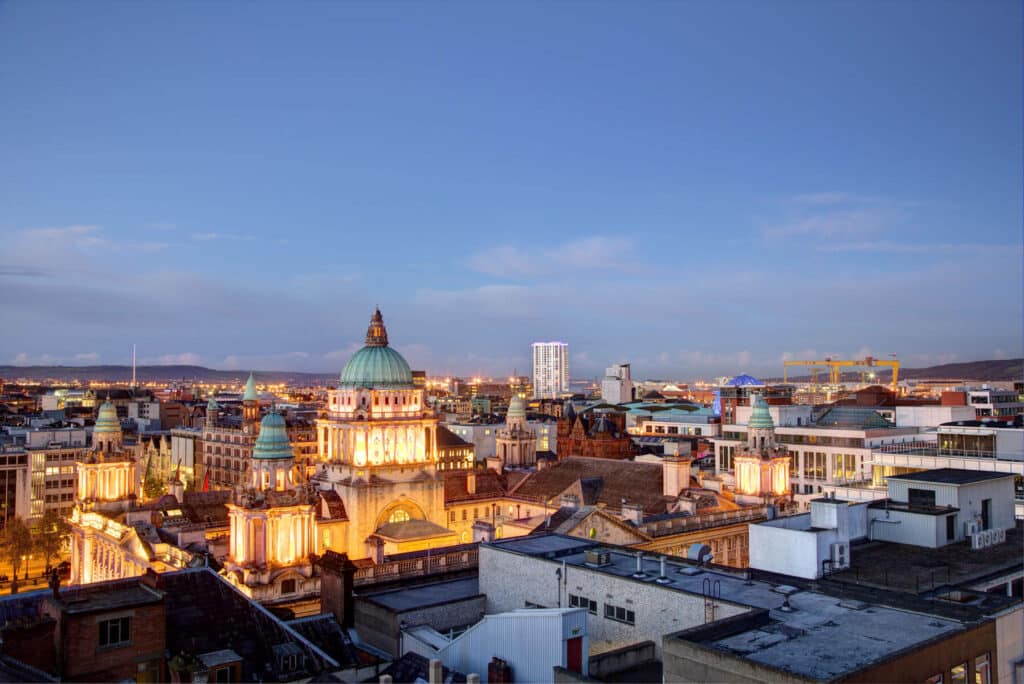 Gained status: 1888
Population: 483,418
Way back in 1888, Belfast looked very different. After applying to be granted city status on the occasion of Queen Victoria's Golden Jubilee, it took one step closer to becoming the lively hub in Northern Ireland that it is today.
Cork – "the rebel city"
Gained status: 1185
Population: 208,669
Located in the province of Munster, Cork is the second-largest city in Ireland. Its population today is around 210,000.
Derry – the walled city
Gained status: 1604
Population: 93,512
Derry, also known as Londonderry, is the fourth-largest city on the island of Ireland and the second-largest in Northern Ireland, after Belfast.
In 2013, Derry was the inaugural U.K. City of Culture, having been awarded the title in 2010.
Dublin – the nation's capital
Gained status: 1172
Population: 1,173,179
As the capital city of Ireland, Dublin boasts an urban area population of 1,173,179, while the population of the Dublin Region (formerly County Dublin) as of 2016 was 1,347,359.
Since it was granted city status in 1172, it has developed to become one of the most historically and culturally rich cities in Europe.
Galway – a vibrant hub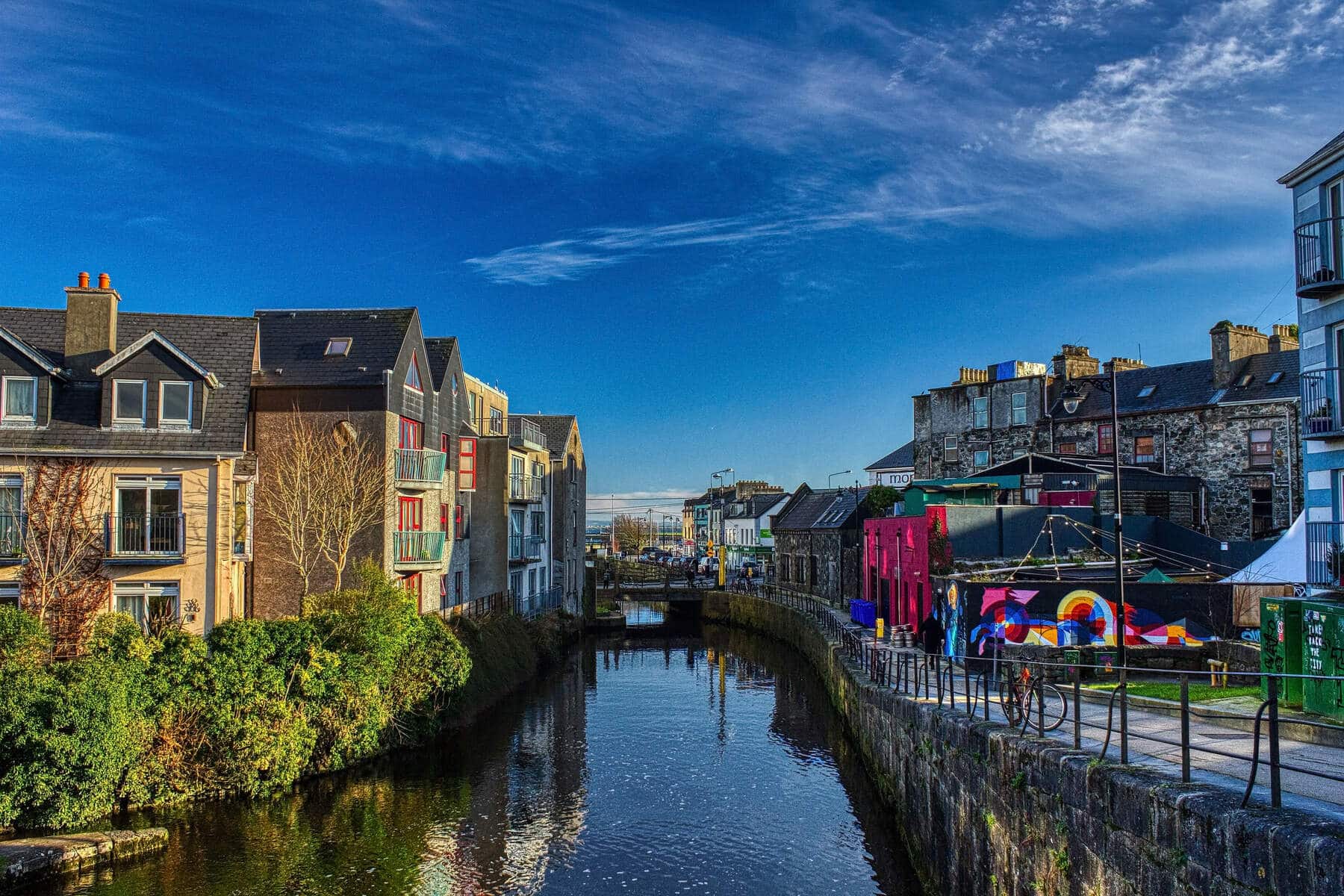 Gained status: 1985
Population: 79,934
Only gaining city status in the mid-80s, Galway has become a popular tourist destination in recent years. It is renowned for its abundance of festivals, celebrations, and events, such as The Galway Arts Festival.
Limerick – a city of history
Gained status: 1199
Population: 94,192
The city of Limerick is bursting with history. One of the oldest cities of Ireland, it has now gained a population of around 94,192 (according to the 2016 census).
Lisburn – a recent addition
Gained status: 2002
Population: 45,370
With a population of 45,370 recorded in the 2011 census, Lisburn is a surprising candidate for gaining city status. But that's just what occurred in 2002 when it was granted the title as part of Queen Elizabeth II's Golden Jubilee celebrations.
Newry – an urban town
Gained status: 2002
Population: 26,967
Similarly to Lisburn, this remarkably small city (with a recorded population of 26,967 in 2011) achieved this status alongside the Queen's Golden Jubilee celebrations.
Known as a "cathedral city", it is the episcopal seat of the Roman Catholic Diocese of Dromore.
Waterford – home of Waterford Crystal
Gained status: 1202
Population: 53,504
Known for its renowned former glassmaking industry (Waterford Crystal originated here), Waterford is the oldest city in the Republic of Ireland.
According to the 2016 Census, 53,504 people live in the city.
Former cities of Ireland – no longer have city status
Aside from Armagh, Ireland also has its fair share of places that were once awarded city status. At one time or another, though, their status has been revoked.
Downpatrick in County Down gained city status in 1403, but by 1661, it had lost this title. Clogher and Cashel lost their original city status in 1801 and 1840, respectively.
Kilkenny had been granted the title of city as early as 1383 but lost it as recently as 2014.