Ireland has had a long relationship with gambling in all its forms, and it is fascinating to explore the evolution of this cultural pastime, so let's dive right in.
Since ancient times, gambling has always brought about a sense of thrill and excitement among the Irish nation, and over the years, it has evolved to incorporate many aspects.
Ireland, with its rich history and long-standing traditions, has a unique relationship with gambling that stretches back centuries, and it is not until you explore this tradition that you see how much it has become ingrained in Irish culture.
Let us delve into gambling in Ireland from a historical perspective.
Ancient beginnings – where it all started
110BC-60AD: First written records of gambling in Ireland.
Pre-17th century: Ancient games of chance and skill, card games, casual sports betting.
18th century: Betting on horse racing became common.
19th century: Horse racing tracks and bookmakers are established.
20th century: Gambling regulations, legal casinos, and online gambling emerged.
Believe it or not, gambling in Ireland goes back further than you may think. It has existed long before the arrival of the Romans and predates the English Conquest.
The first written records relating to gambling date back to between 110BC and 60AD, when locals bet on chariot races, similar to horse racing, which is ever prevalent in sports betting.
It was then that races began to consistently be held at the Curragh Racecourse in County Kildare, a place synonymous today with Irish horse breeding and horse racing.
We didn't know it then, but this would mark the beginning of horse racing becoming one of the country's most popular forms of gambling.
The Irish people have always been known for their love of games and placing innocent wagers, which added to the fun. One such competition was called fidchell. While not the kind of gambling we see today, it involved many of the same strategies.
Another ancient Irish game was called 'banshee' – a dice game with stakes. While it was not overly complicated, it set the foundation for the more strategic games that would emerge in Irish culture.
Types of gambling in Ireland – games throughout the years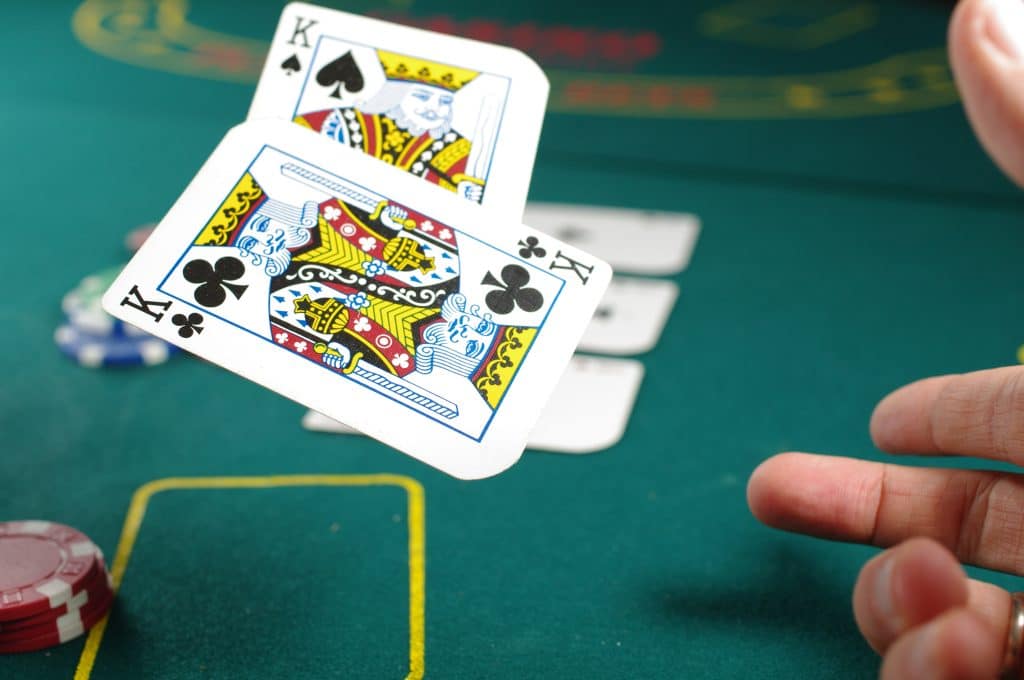 Over the years, gambling has been reshaped in Ireland, and many new, more challenging games have emerged.
During the Medieval Period, locals would bet on hurling matches. This period also saw the introduction of card games brought by travellers and traders. Games like 'poker' and 'brag' started to get people excited about gambling as a thrilling hobby.
Furthermore, during the English colonisation, horse racing and betting became popular, with many bookies opening across Ireland to take bets on upcoming races.
With the establishment of the Irish Free State, regulations came into place for the first time: the Betting Act of 1926. Legal casinos in the mid-20th century then provided a new, more modern avenue for gamblers seeking a different experience.
While it might seem like Ireland has a long history with the National Lottery, this form of gambling was only introduced in 1986 and is still a common pastime for people across the country who want to win the jackpot.
With the National Lottery came scratch cards, raffles, and bingo, and in recent years, online games have become an easy and convenient way to gamble from the comfort of your home.
Gambling in Ireland today – the evolution of a long-standing tradition
It has only been in the past decade, just like in other countries, that Irish gambling has grown online.
Online casinos from gambling brands allow Irish players to sign up and use their services. Casino reviews posted on CasinoAlpha show these brands rated on a scale of one to five.
The things that matter the most are the casino bonuses, the games involved, and fast transactions. When rating a site, these elements are tested several times.
Many Irish gamblers still seek the atmosphere of gambling in a live establishment. There are more than 25 casinos in Ireland, mainly located in the bigger cities, but when it comes to sports betting, there are bookies in almost every town in Ireland.
Nowadays, gamblers have the convenience of being able to bet online through bookmaker's websites. Yet, bookies are still somewhat of a social hub where people like to gather and converse about the latest sports.
As you can see, Ireland's relationship with gambling has changed over the years, from card games and casual sports betting to the establishment of live casinos and gaming centres and society recently moving towards online platforms.
Despite the rapid changes, the Irish people's love for their hobby is ingrained in the Irish culture and is seen as a form of socialisation and fun.
Get featured on Ireland Before You Die
Do you want to get your Irish business more online exposure? Especially to those interested in travelling the best places in Ireland? Then why not get a dedicated feature on Ireland Before You Die. Find out more 
here.
Legal Disclaimer
We cover articles relating to many activities. Some of our articles showcase gaming and gambling as activities. While we do not take money for bets or own any gambling venues, we feel it is important that our readers know the risks of such venues or sites that we may mention in our articles. Gambling involves risk. Please only gamble with funds that you can comfortably afford to lose. See our legal disclaimer for more info.