Dublin is a thriving city with a large youth population. Home to some world-class universities and becoming more and more multicultural by the day, Dublin is the perfect place to explore with a group of friends or as a solo backpacker.
With some of the friendliest locals in the world, top pubs, and great heritage and cultural sites, you'll be spoiled for choice when visiting Dublin.
Here's our backpacker's guide to Dublin, and how to make the most of 48 hours in Ireland's capital city.
DAY 1
On the first day of your trip to Dublin, once you have put all your backpacks or duffel bags down at your accommodation, we advise you to hit the pavement in the city. It's small in size, so a lot can be covered in a single day. More so, public transport can get you from A to B in no time.
Dublin is a laid-back sort of city, so we advise you to go at your own pace and add things in and cut things out of your itinerary as you go.
Morning
The Fumbally
In the AM, check out the Fumbally. It is a little trek off the usually trodden track, but it is so worth a visit. The concept is health-conscious and wholesome food served in a communal table setting—perfect for meeting people. Note: The place is closed Sundays and Mondays.
Kilmainham Gaol
Next, head on over to Kilmainham Gaol. As Dublin's former city gaol, this is a great place to brush up on local and national history.
Many leaders of the Irish rebellion were housed in Kilmainham Gaol's walls, and the tour guides are some of the best you're bound to find on the subject of Ireland's tumultuous past.
Afternoon
The next major attraction you must not miss is the Guinness Storehouse. If you're feeling a bit peckish or in need of a caffeine fix, however, stop by Container Coffee on your way.
This cool and trendy container café is a favourite of youthful city-dwellers and also does fantastic food on the go, as well as quality coffee.
From Coffee Container, Guinness Storehouse is less than a 10-minute walk.
Located at St. James Gate, this is the birthplace of Ireland's beloved stout, Guinness, and the brewery tours are some of the best Dublin has to offer.
Night
After you've left the Storehouse with a belly full of Guinness, you can either walk, bus, or taxi to South William Street, none of which takes longer than 25 minutes. Here you will find Dublin's "Creative Quarter."
For a nice few end-of-day pints, check out Peter's Pub or Grogan's, both of which do top-class Guinness. Cool Dublin bar vibes can be found at No Name, Idlewild Bar, or P Mac's.
At dinnertime, we suggest either Bunsen for burgers, as they have some of the best student-friendly deals in Dublin, or the Vintage Kitchen (bonus points for its BYO policy!), which offers contemporary Irish fare.
DAY 2
On day two of our backpacker's guide to Dublin, we encourage you to get out of the city! One of the best things about Dublin is its wee size. The DART (Dublin Area Rapid Transit) offers a seamless journey along Dublin's coastline, to some of the most charming seaside towns in the country.
Morning
Start off with some breakfast or coffee in Shoe Lane. This bohemian coffee shop is favoured by Dublin locals with a penchant for the speciality brews. Expect milk-alternatives, food to go, and gluten-free and dairy-free treats.
Next, hop on a DART to Howth—the station is just beside Shoe Lane. If you happen to be visiting on the weekend, there should be a market on, but if not, don't despair; Howth is packed with things to do.
Take a boat trip to Ireland's Eye, a small island not far from the shore. This is an ideal activity on a sunny day and gives great views back to the mainland.
Afternoon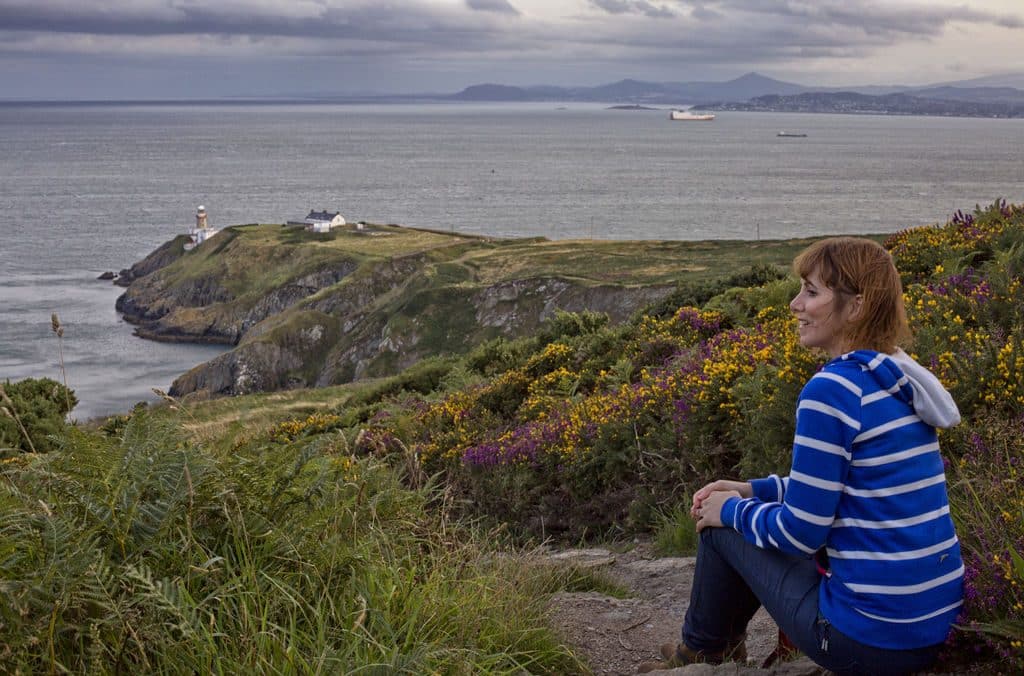 In the afternoon, grab some lunch in the Dog House Blue's Tea Room beside the Howth DART station. This is one of the village's trendiest hangouts, and with a communal open-air vibe, it is also a great place to strike up a conversation.
Next, don those walking shoes and take the cliff path all the way to Howth Summit. Dramatic cliff-faces and sheer drops into the wild Irish Sea are postcard-worthy, to say the least. Once at the Summit, take the main road downhill, and you'll end up back where you started.
Night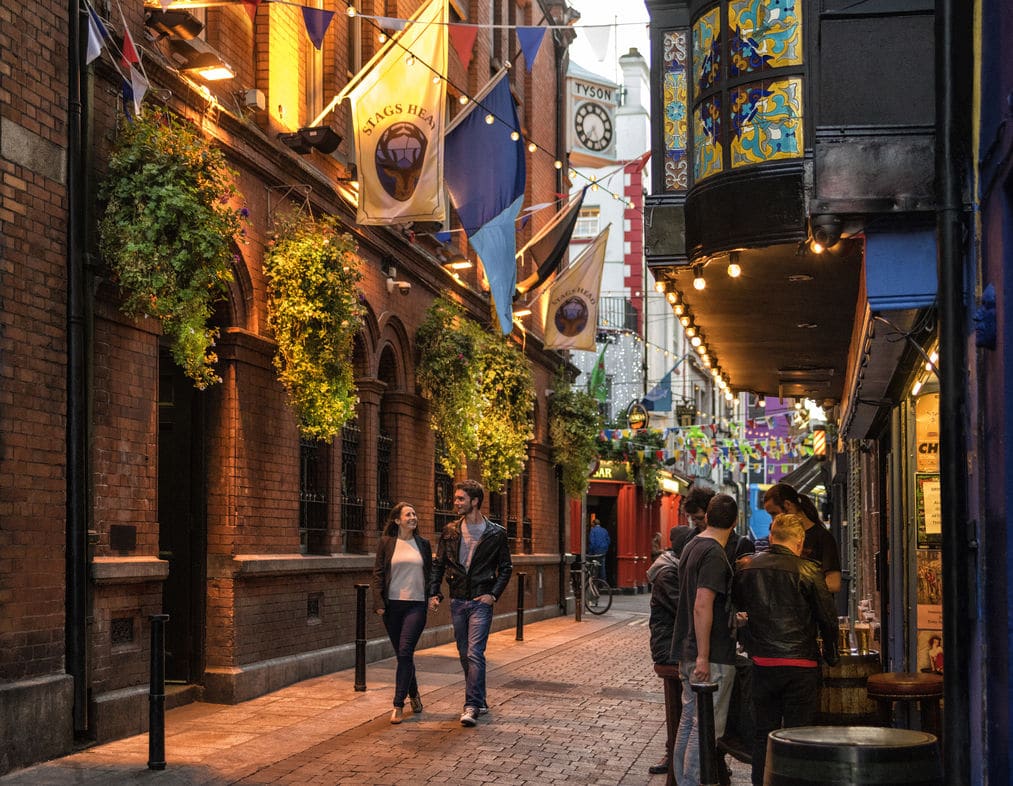 End your day in Howth with well-deserved pints and pub grub in the Bloody Stream. Expect fish freshly caught from the trawlers sitting outside, as well as some solid pub banter, before heading back into the city by DART (around 25 minutes).
Round up a solid two days in Dublin with a visit to Temple Bar, the ultimate tourist destination. As it's crammed with music bars, restaurants, and lively pubs, no trip to Dublin would be complete without it. Check out Bad Bobs or the Old Storehouse for quintessential Irish vibes.
Where to Stay
Closing out our backpacker's guide to Dublin, we have two top hostel suggestions. First, check out Isacc's Hostel if you prefer close proximity to the city and public transport.
If you're looking to live it up, make new friends, and party all night, then stay at the Generator hostel in Smithfield.
Other useful info
For female travellers, check out the The Katie Show Blog's guide to Solo Female Travel In Dublin.