Ballymena firm Wrightbus has signed an agreement to supply up to 800 zero-emission electric buses to the Republic of Ireland.
Ireland's National Transport Authority (NTA) has said that this comes as a result of an investment of about €80.4m.
The first batch will include 120 electric buses and will form the start of a five-year framework agreement.
The battery-powered buses, called Streetdeck Electroliner BEVs, will be made and put together at the Wrightbus facility in Galgorm.
Electric buses to replace diesel buses on Ireland's roads – hot on the heels of Australia and Germany
The NTA has said that the framework agreement has big potential. It could amount to the single biggest bus procurement in the history of the Irish State.
Managing director of Wrightbus, Neil Collins, said, "We are extremely proud of this historic deal, which is hugely significant for Ireland's decarbonisation ambitions and for us here at Wrightbus.
"This deal further cements the reputation we have built in the zero-emission sector and follows hot on the heels of historic deals in Australia and Germany."
He details that this deal displays the company's "ambitions to be at the forefront of the zero-emission drives in cities, towns and rural areas across the world."
Buses will be designated to areas all over Ireland – Dublin, Limerick, Cork, and more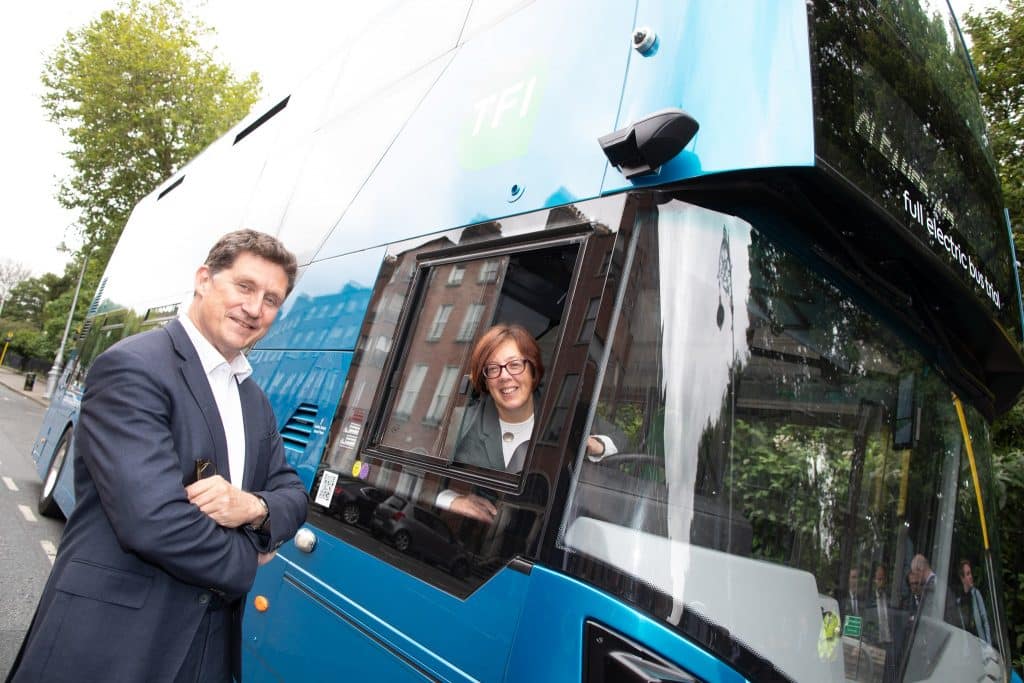 This agreement follows an announcement last month where Wrightbus were to supply 60 hydrogen buses to Germany.
100 of the 120 buses initially ordered are designated for use by Dublin Bus, which will be for services in the Dublin metropolitan area. The other 20 are for use by Bus Éireann in the Limerick metropolitan area.
The remainder of the buses will serve other towns and cities, including Cork, Galway, and Waterford.
A step in the right direction – reducing Ireland's carbon footprint
The Minister for Transport, Eamon Ryan, praised the deal as a step towards meeting carbon reduction targets.
He said; "Going electric will reduce the carbon footprint of our public transport fleet and will help us reach our long-term climate goals, as outlined in the Climate Action Plan.
He also said that the new electric buses to replace diesel buses on Ireland's roads will "help reduce air pollution, improve public health and improve access to public transport for people of all abilities."
What do you think of the 800 new electric buses to replace diesel buses on Ireland's roads? Let us know in the comments.