Close neighbours Ireland and Britain have as many similarities as they do differences. The weather in both countries is wet and windy; at the same time, all that rain gives each nation some of the most stunning scenery in the world.
Rolling green pastures, quaint villages, mountainous national parks and jagged coastlines are typical features in both countries.
Both nations speak English while in Scotland, Wales and Cornwall, pockets of Celtic culture hint at the close historical relationship Britain has with its "little sister".
In addition, the "local" pub is a phenomena ingrained into the fabric of each nation. The famous Irish pint of the "black stuff", Guinness, has a close comparison with the wide selection of British real ales on offer.
As a Brit who studied abroad in Ireland for a year, I can't deny that there are some unique Irish cultural gems that home is really missing out on. I've compiled a list of the seven things I would most like to have taken back with me across the Irish sea.
1. A Decent Pint of Guinness
We all know that the black stuff tastes best in Ireland. Some argue that it isn't even Guinness in parts of Britain as it doesn't taste the same when it travels abroad. They say it doesn't travel well. Either way, nothing beats have a cold pint of Guinness on Irish soil.
2. Tayto Crisps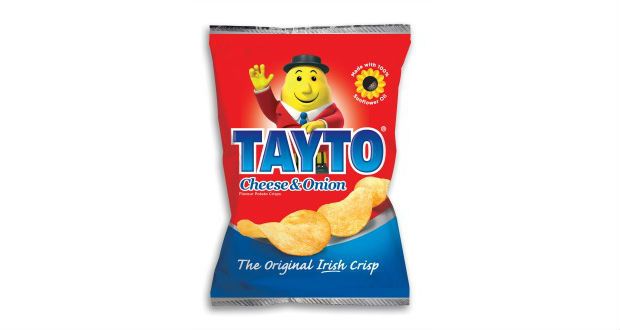 As much a staple of the Irish diet as chicken fillet rolls. Walkers can't compare to the crunchy, flavoursome taste sensation that is Tayto cheese and onion. Plus, the company even has its own theme park in County Meath. Walkers may have adverts featuring Gary Lineker and Lionel Richie, but Tayto has roller coasters- I think I know which one wins here.
3. Club Orange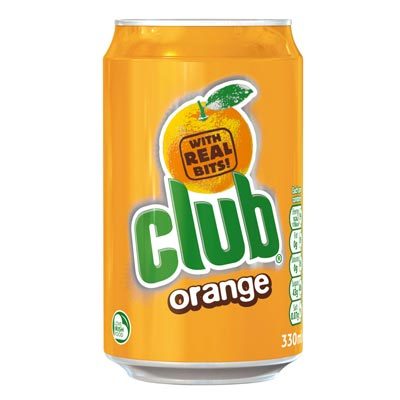 Refreshing and tangy, this exclusively Irish soft drink manages to compete with big names like Fanta and Coke. Now available in Lemon, Blood Orange and the sugar-free "zero" variety for the health conscious, there's no excuse for not supporting Irish industry when you "crack open a cold one".
4. The relaxed attitude
"I've got a meeting to be at in 5 minutes."
"Aww sure, it'll be grand."
The Irish must be some of the most relaxed people in the world. They always have time for a "cupa tae" and a chat.. A walk around Dublin is completely different to swerving around suit wearing, coffee drinking businessmen in London. In today's target driven and fast-paced society, the Irish attitude is one more of us should learn to take. At the end of the day, as long as one has their health, family, and friends, life really is "sure to be grand".
5. Dublin
After debating for a long time which capital city I preferred, Dublin just about edges in front of London for me. While its, of course, subject to personal preference, Dublin is much more compact and far less busy.
Dublin's levels of air pollution are much lower and in terms of quality of life, it ranks ahead of London (at 34th in the world, while the UK capital comes in at 40th). Plus, Dublin's pub scene, nightlife, museums and cultural attractions are unbeatable.
It's just a 40-minute bus ride from central Dublin to some beautiful beaches, such as Portmarnock and Dun Laoghaire. The sun setting on the River Liffey must be one of the most spectacular sights on earth, as natural beauty works in perfect harmony with the spectacular Georgian architecture of the fair city.
If I could have taken just one thing from Ireland back home with me, the city of Dublin would have been my choice!
6. Centra Chicken Fillet Rolls
Or as a vegetarian, just Centra's sandwich bar in general. Fresh salad wrapped into a crusty roll for under three euros is not only a bargain but a delicious way to have lunch on the go.
The "chicken fillet" rolls, in particular, seem to be something of a staple in the Irish diet. My Irish classmates admitted to having been practically raised on them! Sure, in Britain we have Subway, but the multinational sandwich chain just doesn't have the same charm as this Irish institution.
7. RTE's The Late Late Show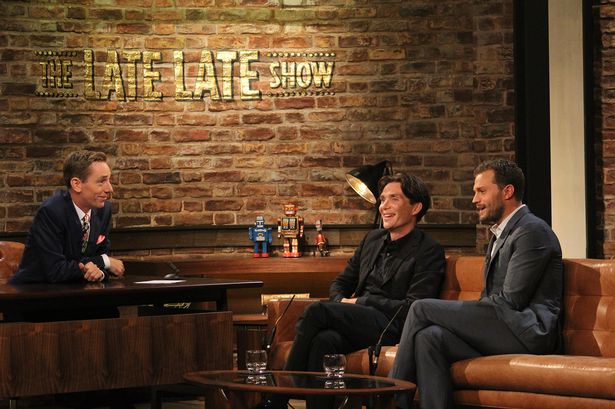 No British talk show host can match the awkward charm of Late Late Show presenter Ryan Tubridy. After being lucky enough to win audience tickets, I can also vouch for him being a genuinely nice guy!
Plus, could you imagine Friday Night with Jonathon Ross holding an antique restoration competition, or the annual Late Late karaoke showdown? Its all of Ireland's greatest qualities rolled into two glorious hours- kitsch, warm, talkative, outlandish and hilarious.
We should also remember that it was on RTE Studio One's stage that boy-band sensation Boyzone were unveiled to the world back in 1993. Those dance moves are something the whole world can thank Ireland for.
8. The Late Late Toy Show
The annual Yuletide family-friendly version of the Late Late show, the Toy Show is as much a part of the Irish Crimbo as going to mass on Christmas Day or lighting a candle.
Children across the country enter auditions a few months before, hoping to be picked to demonstrate toys, sing and dance or be in with a chance of meeting their celebrity heroes.
Recent highlights have included Ed Sheeran joining a young fan on Singstar and a tight lipped Jerry Seinfeld walking off stage after the presenter got his name wrong. It's as wholesome and entertaining as Christmas should be- why can't Britain have an equivalent?