Though it may be small, Northern Ireland has a lot to offer. Here we list the best place to visit in every county of Northern Ireland.
While Northern Ireland is a small region, it's certainly big when it comes to attractions. As a result, there is no shortage of great options when trying to decide the best place to visit in every county of Northern Ireland.
From mountains to museums, bustling cities to stunning glens and ancient caves, there are a wide variety of things to experience in this part of the island. And don't forget that it was a prime Game of Thrones filming location for a reason—it's beautiful!
Here we've listed, alphabetically by county, what we believe to be the best place to visit from every county of Northern Ireland, to ensure you have an experience that you will never forget in all six counties.
1. County Antrim: The Giant's Causeway – ancient and mystical
The Giant's Causeway is a place steeped in Irish mythology, as according to legend it was created by the Irish giant Finn McCool.
The unique rock formations (which are nearly sixty million years old) of the Giant's Causeway have attracted visitors to it for centuries as it sits on one of the most beautifully scenic coastlines in the world. 
When witnessing the beauty of the Giant's Causeway, you can't help but be intrigued and inspired by this natural phenomenon when exploring the hexagonal stones of the Causeway.  
Address: 44 Causeway Rd, Bushmills BT57 8SU
2. County Armagh: Navan Centre & Fort – where history, myth, and reality collide
The Navan Centre and Fort are regarded as one of the most important archaeological sites in Ireland. The centre itself is linked to Irish mythology, with tales of the Irish hero Cú Chulainn and Emain Macha who was the ancient Irish goddess of war and fertility.
By visiting the centre you will be able to gain a great understanding of how people in Ireland lived over 2,000 years ago, you will learn about their daily tasks, their houses, how they lived, and what clothing they used, which will all be on show at their Iron Age dwelling.
As if that wasn't enough to intrigue you, you will also get the opportunity to try your hand at some prehistoric gardening and helping to prepare meals the way Celts did over 2,000 years ago. This is one highly interactive and unique experience that should be on everyone's bucket list!
Address: 81 Killylea Rd, Armagh BT60 4LD
3. County Derry: Derry city walls – surrounded by history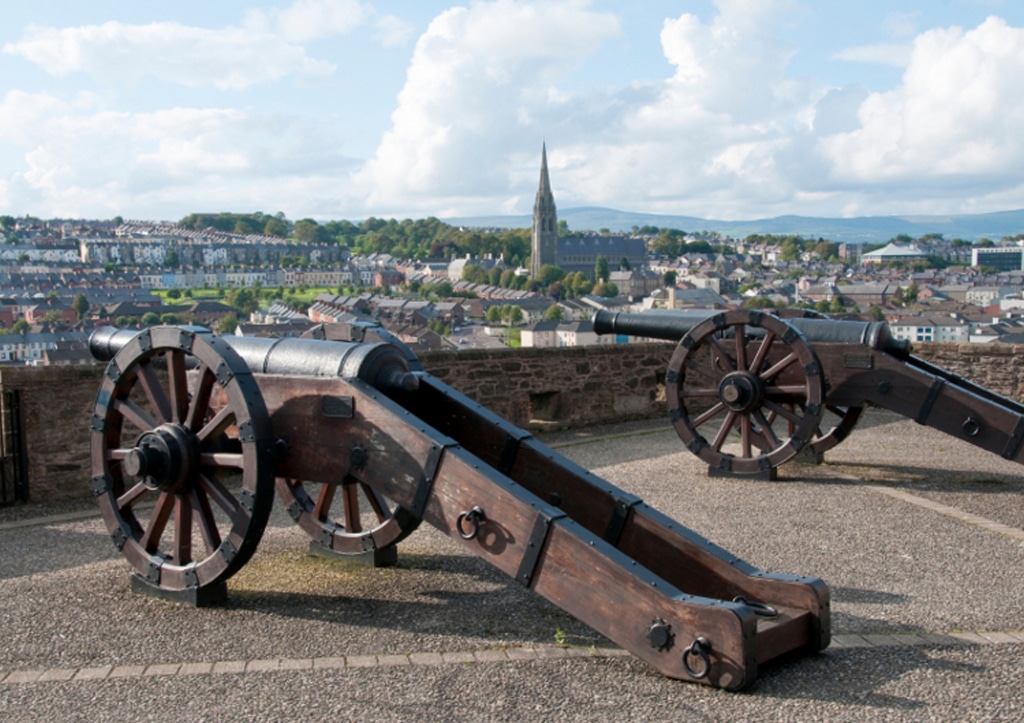 Derry is a city full of history, heritage, and culture and is the only remaining city in Ireland that is still completely walled. The city walls were constructed during the period of 1613 to 1618 as defences for the settlers who arrived from England and Scotland.
The walls are approximately 1.5km in circumference and have formed a walkway that goes around the entire inner city and provides beautiful views of the layout of the original town. The city can also claim to have one of Europe's largest collection of cannons, many of which were used during sieges in the 17th century. The cannons are still displayed to this day in the city Walls.
Address: The Diamond, Londonderry BT48 6HW
4. County Down: Slieve Donard – the highest peak in Northern Ireland
Besides earning the achievement of reaching the highest peak in Northern Ireland and Ulster, the climb up Slieve Donard is also well worth doing as when you reach the summit you will be able to explore a small stone tower and the remains of two prehistoric burial cairns, one of which is the highest known passage tomb in Ireland.
Whether you are a hiker or a history buff, this climb is worth it!
Location: County Down, Northern Ireland
5. County Fermanagh: The Stairway to Heaven – a walk like no other
The Cuilcagh Boardwalk Trail is often nicknamed the Stairway to Heaven as it's walk is something out of this world. It runs through one of the largest expanses of blanket bog in all of Northern Ireland and is made up of tracks, boardwalks, and a staircase. By completing the climb up Cuilcagh Mountain, you will be rewarded with stunning views of the nearby low lands.
Address: Marlbank Rd, Florencecourt, Enniskillen BT92 1ER
6. County Tyrone: Ulster American Folk Park – immerse yourself in a different time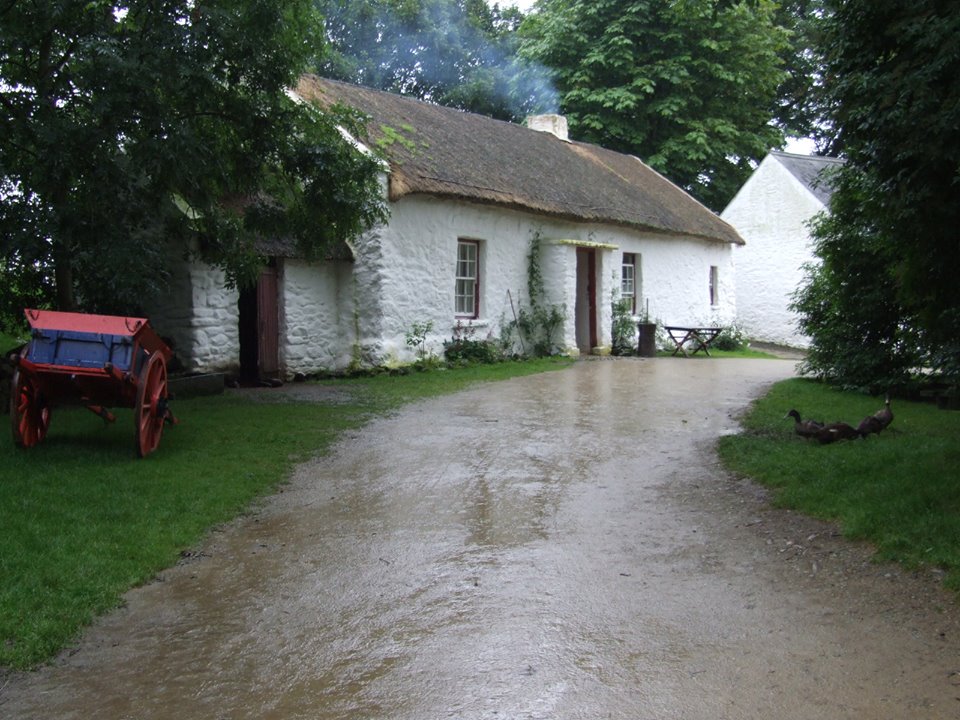 The Ulster American Folk Park in Omagh is an exhibition that examines how life was in Ulster during the 18th and 19th centuries. The exhibition will give you insight into how emigrants lived during this time period, the challenges they faced, and how they lived in Ireland and then how they lived in America after they completed their transatlantic journey.
The exhibition is interactive and contains thatched cottages, an emigrant ship, food samplings, and live characters who will go through their daily routines and explain how life was for them during the 18th and 19th century. In the interactive exhibition, you will even be able to walk through replica streets of Ulster and America.
Address: 2 Mellon Rd, Omagh BT78 5QU
To conclude, the six places we have listed are what we believe are each the best place to visit in every county of Northern Ireland. If there are any more you think deserved to be included in our list, please let us know!