Dublin is a great city, a place of fine characters and history in abundance. It is a dynamic city with great shopping and an active social scene.
Yet, it seems – regardless of how much we love the capital – it is lacking in quite a few things.
With a population of over 1.3 million people (Dublin Chamber, 2017), it is certainly a popular destination when Ireland itself has a population of only just over 4.7 million (Central Statistics Office, 2017).
Saying that there are definite elements of lifestyle that other cities seem to nail when Dublin itself falls short.
5. Traffic Control
If you've ever lived in or visited Dublin, you will not hesitate to state that traffic in this small city is a nightmare!
As the capital develops, more and more one-way systems are being implemented, as well as bus-only lanes, restricted road-use rules and of course, the most recent addition of the Luas (overground tram) Cross City green line extension. With this has come a new and unfavourable wave of congestion in an already congested city.
A recent survey by Dublin Chambers (March 2018) revealed up to 73% of its members cited a direct negative impact on their businesses due to this increase in congestion.
On the flip side, break free out of the capital and of course, you may encounter the expected rush hour jam, but truth be told it'll be a cake-walk in comparison to Dublin traffic.
4. Reasonable Cost of Living
The cost of day-to-day living in Dublin has reached an all-time high. Shockingly (although if you ask a Dubliner, unsurprisingly) it is now more expensive to live in Dublin than London.
This unsightly truth came from a recent survey in The Economist magazine, which ranked the Irish capital as the 13th most expensive city out of 133 destinations. Factors such as food cost, transport, rent and general living were taken into consideration.
All this aside, step outside of Dublin and head over to Cork, for example, where you will find the cost of living to be 18% cheaper or Galway which is 23% cheaper.
Moral of the story: Dublin (unlike other Irish cities) lacks reasonable costs of living. Fact.
3. Real Irish Culture
Culture exists aplenty in Dublin, for sure. Yet, being the capital and attracting dense numbers of tourists per year, it has become a twee version of itself in many instances.
Where once the heart of Dublin culture lay in Temple Bar, it is now seen as a tourist trap. Where once an Irish pub was just an Irish pub; now there are "real Irish pubs" and "tourist Irish pubs".
And, although real culture is still an aspect of Dublin never to be dismissed, you do have to look that little bit harder to find it, in its true authentic form.
In comparison, finding a city pub outside of Dublin with true Irish culture and charisma is not that much of an effort, as they're not catering for the tourists, they just are what they are. That's not to say that tourists aren't welcome, it is just a collective identity which the capital has subconsciously, or consciously subscribed to.
2. Small-town vibes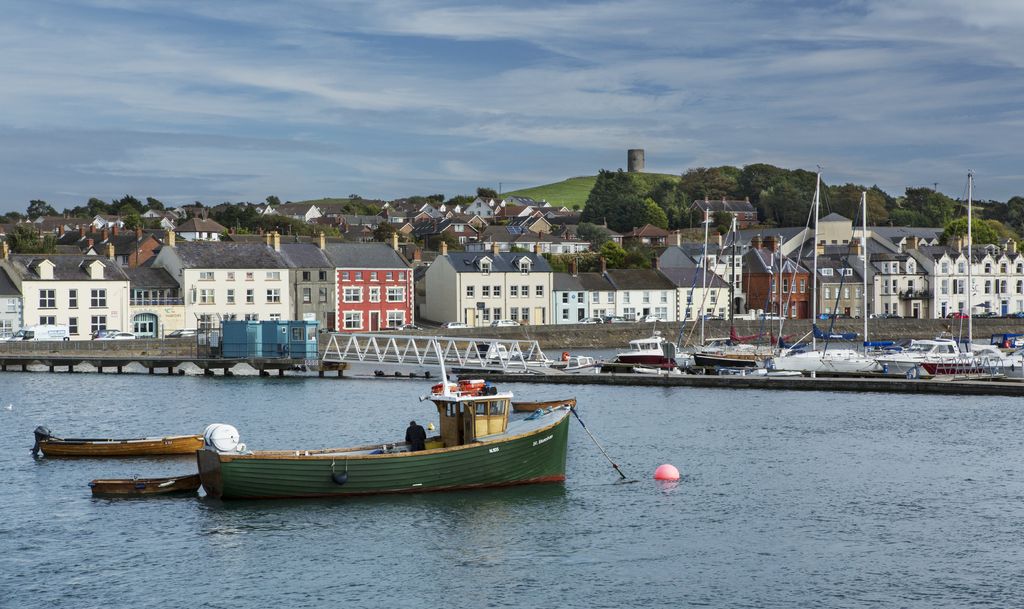 One thing any capital (Dublin included) will always lack is that sense of small-town vibes you get when you're in a community environment. Unfortunately, being a capital city, you often lose that with the title.
Now, don't get us wrong, the Irish, and Dubliners, are some of the friendliest people around.
In fact, in 2015, Yahoo! Travel listed Irish cities (Galway, Dublin and Cork) as three of the five friendliest places in the world. Saying that you just can't beat a warm true welcome from a local when you're outside any capital.
1. Affordable housing
A major concern for Dublin (and Ireland) at the present is affordable housing. This is a serious political and social concern which has gained much traction in the past year, and thankfully, something some cities, outside of Dublin, aren't as desperately in need of.
The Irish Times announced the planning for 2,117affordable houses to be built in the coming year. This will be the first development under Government scheme which was announced last year.
This national crisis, unfortunately, takes on its full form in the Dublin capital exasperated by the unreasonable cost of living locals are subjected to.