Looking forward to a cosy Valentine's Day? Cuddle up with your significant other for a movie night with the best romantic movies set in Ireland.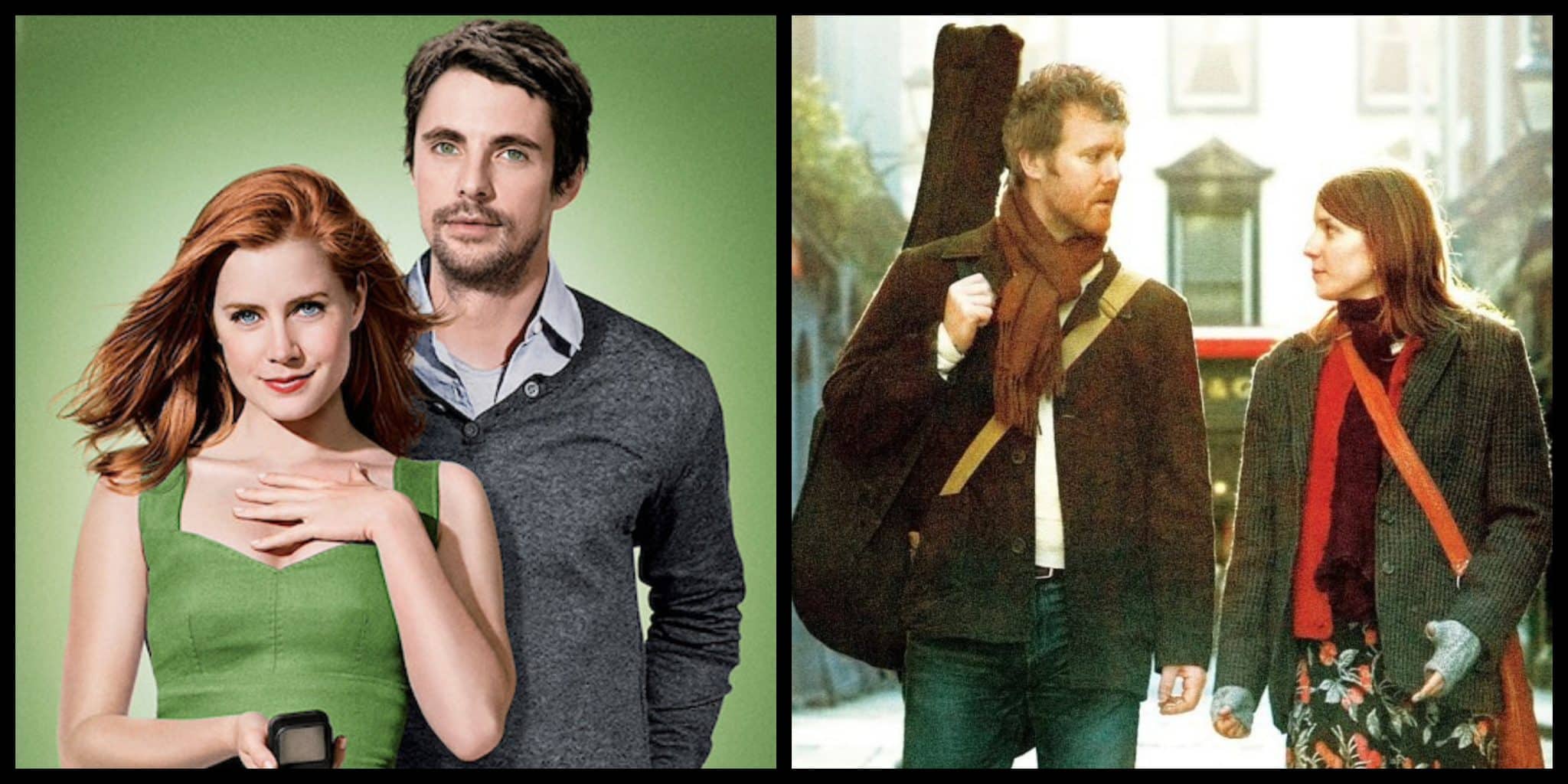 While we all enjoy fancy date-nights out once in a while, we equally love quiet evenings on the couch with our favourite person in the world. And what could be more romantic than watching a great rom-com with chocolate and some sparkling wine on Valentine's Day?
If that sounds like a good idea to you, and all you are still missing is that perfect movie, read on. We have put together a list of our five favourite romantic movies set in Ireland – from classics to new ones.
5. P.S. I Love You (2007) – the ultimate proof that love never dies
We smiled and cried through Cecelia Ahern's novel P.S. I Love You, and the screen version is an equally emotional rollercoaster ride. Starred by Hilary Swank and Gerard Butler, it tells the story of a young widow, Holly, who discovers her late husband Gerry has left her ten letters intended to help her get through the grief over his death by illness.
As heartbreaking as the plot sounds at first glance, don't be fooled to believe you will sob through your entire Valentine's night. We promise that despite the tearful beginning, there will be a lot of happy, uplifting moments, too. And honestly, what's more romantic than true love that lasts even after death tears you apart?
The hit movie was shot in Dublin's legendary Whelan's pub and County Wicklow, with Blessington Lakes, Lacken, the Wicklow Mountains, and The Sally Gap modelling as the perfect backdrop for one of the most emotional romantic comedies set in Ireland.
4. Brooklyn (2015) – Saoirse Ronan's first major romantic hit
Saoirse Ronan took fans and critics by storm with her latest movie adventure Little Women, and we can't wait to see what's next for the Irish superstar. However, Valentine's Day is a great excuse to watch (or re-watch) the film that initially made her a household name around the world.
In Brooklyn, Ronan plays an Irish immigrant to the US in the 1950s that falls head over heels in love with an Italian American local (Emory Cohen). The honeymoon phase ends abruptly though when the past catches up with Eilis and she has to choose between her family and her new beau, her original and her adopted home.
A captivating love story with an outstanding cast, the film inspired by Nick Hornby's novel with the same name is a modern classic and definitely one of our favourite romantic movie set in Ireland. "Brooklyn" was shot for three weeks in Enniscorthy, Wexford and Dublin before finishing off in Montreal, Canada.
3. Leap Year (2010) – a hilarious love triangle story set in Dublin
Thinking about proposing on Valentine's Day but nervous as to whether you will get a "yes"? Cuddle up with your guy or gal to watch Leap Year and we promise, it will all look a lot less daunting afterwards.
The romantic comedy follows Anna Brady (played by the gorgeous Amy Adams) as she travels to Dublin on Leap Day to ask her boyfriend Jeremy (Adam Scott) to marry her. According to Irish tradition, a man who receives a marriage proposal that day must accept. However, things don't quite go according to plan and while we don't want to take away too much of the excitement, there's an emergency plane landing and a new beau involved.
"Leap Year" is a fun love story showing off some of the Emerald's most beautiful places, including Aran Island, Connemara and Wicklow National Park as well as Dublin's Temple Bar, making it one of the must-see romantic movies set in Ireland.
2. Once (2007) – an award-winning classic with Glen Hansard
Chances are Once rings some bells as it earned Dublin-born director John Carney international fame and musician and main character Glen Hansard (another Dubliner) an Academy Award for "Best Song" ("Falling Slowly"). The charmingly understated screen romance (filmed with a mini-budget of just € 130,000!) is set on the bustling streets of the capital where Hansard plays a busker losing his heart to a music-loving immigrant (Markéta Irglová).
Once is a mix of love story and catchy music following the couple's one-week romance while writing and recording songs together. Be prepared to laugh, cry and feel with them as the chemistry between Hansard and Irglová is absolutely magical.
The film opens with Glen Hansard singing his heart out on Grafton Street and goes on to feature more Dublin landmarks such as Temple Bar, St. Stephen's Green Park and George's Street Arcade.
1. Sing Street (2016) – a charming mix of love and music with an 80s vibe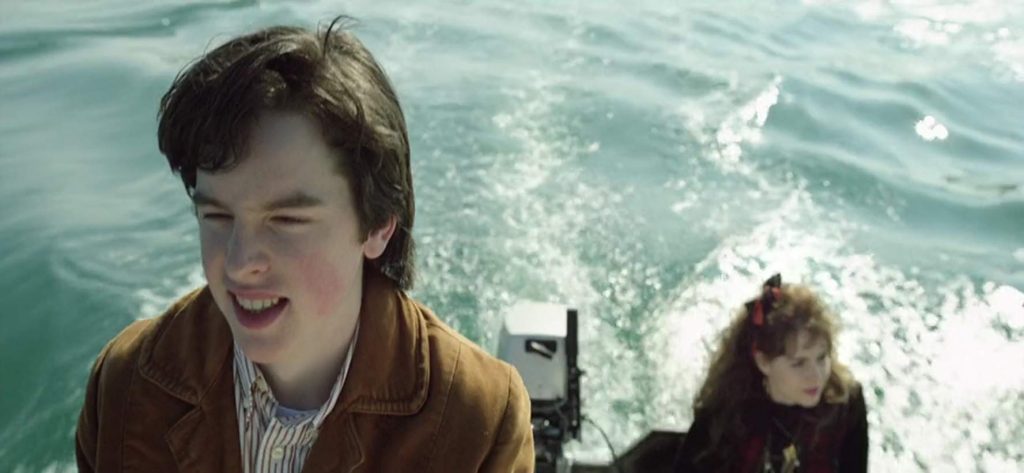 We are huge fans of John Carney, so we just had to include another of his films on the list: Sing Street is one of the most recent romantic Irish movies, and our favourite Valentine's treat especially for music enthusiasts. Perfectly capturing the spirit of 1980s Dublin, the movie tells the story of high school teen Connor (Ferdia Walsh-Peelo), who forms a band to impress the mysterious girl of his dreams.
While the teen romance sets the frame for the feel-good movie, it's equally filled with great songs and stunning live performances by the talented, mostly Irish cast. Love U2? Even better as Sing Street has plenty of nods towards the rockstar's early days (not a big surprise considering Bono was heavily involved in the production!).
Sing Street was filmed in and around Dublin, with prominent locations including St Catherine's Park on Hanbury Lane, Coliemore Harbour on Dalkey Island, Dun Laoghaire Harbour East Pier and Synge Street Christian Brothers School where Carney himself spent his teenage years.
Get featured on Ireland Before You Die
Do you want to get your Irish business more online exposure? Especially to those interested in travelling the best places in Ireland? Then why not get a dedicated feature on Ireland Before You Die. Find out more 
here.