For many people, Kerry is the best county in Ireland due to the wide variety of experiences and activities that it offers. Every year, Kerry attracts tourists from all over the world to experience the county.
County Kerry is often referred to by its nickname, "The Kingdom", and, like a kingdom, it can feel like a magical place surrounded by natural beauty. From stunning scenery to sites steeped in history, to towns bustling with Irish music and the Emerald Isle's world-famous friendliness, there are many things to do and enjoy. It will soon become clear to you why so many people think Kerry is the best county in Ireland.
As such, it's not an understatement to say that there is no shortage of reasons as to why you should visit Kerry. In this article, we will list the five reasons why we believe Kerry is the best county in Ireland and the place that should be at the top of your Irish bucket list.
5. Brilliant beaches – golden shores and fun in the sun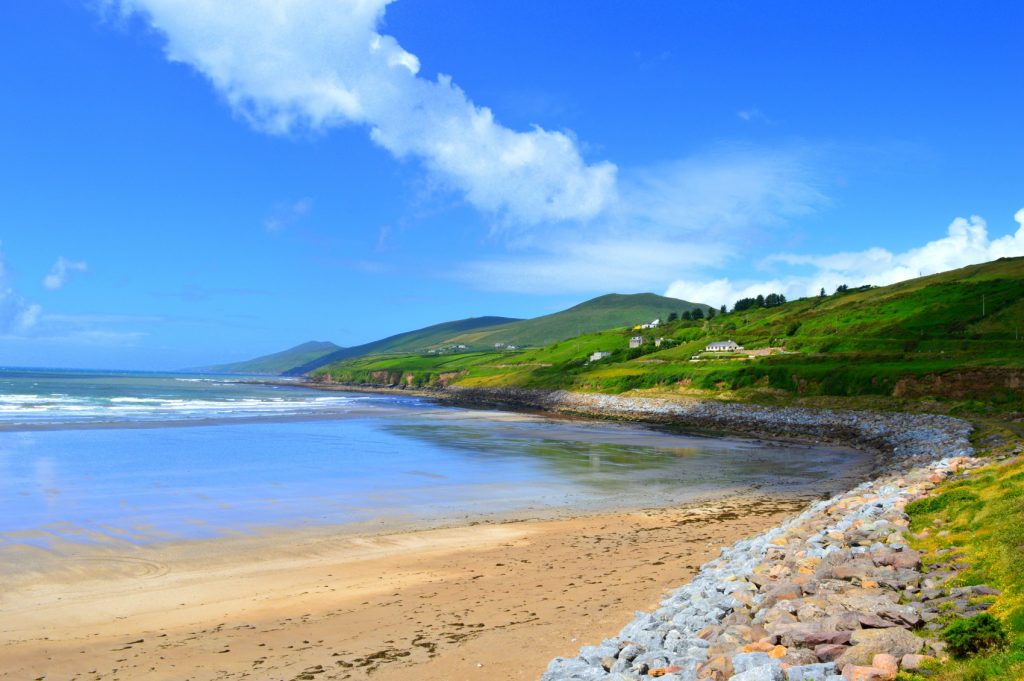 For those who wish to relax on a golden beach and enjoy a leisurely swim in the sea, there are many great beaches to choose from throughout County Kerry.
Some of the most popular beaches to visit in Kerry, Ireland, are Inch beach, which, despite its name, is quite big, Banna beach, which is steeped in Irish revolutionary history and ideal for surfers, and Ballinskellig (often referred to as Ladies' Beach), a bay sheltered by cliffs and a nature lover's dream.
4. Dingle – home to Ireland's favourite animal
Unlike many towns in Ireland which have changed and developed to suit the modern age, the town of Dingle in County Kerry has managed to retain its traditional look and traditional Irish charm.
Dingle is a beautiful, scenic, seaside village that attracts many tourists annually. It is known for its colourful buildings, delightfully inviting pubs, great restaurants, and a wide range of different and exciting activities to take part in.
Dingle's most famous resident, however, is the friendly dolphin Fungie. There are daily boat tours daily for those who wish to meet Ireland's favourite animal.
3. Mesmerizing mountains – a hiker's dream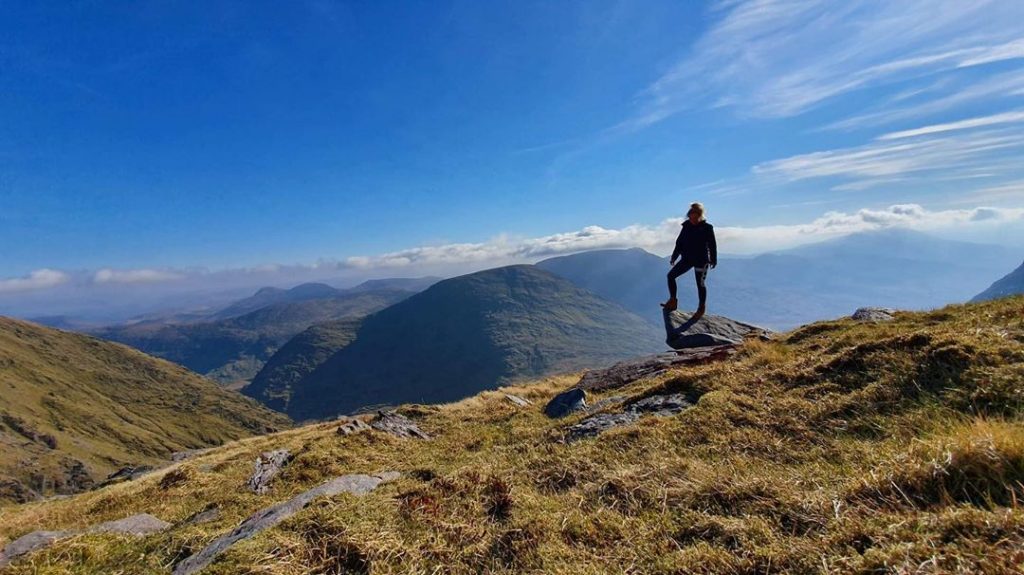 The Kerry landscape is wild and diverse and contains many of Ireland's best and most impressive mountains, especially those located along the stunning McGillicuddy's Reeks. The most impressive of the Kerry mountains would be, without a doubt, Carrauntoohil. It is not only the highest mountain in Kerry but in all of Ireland.
Carrauntoohil stands at over a whopping 1,038 metres , and its summit is the highest point in Ireland. It is commonly referred to as the 'rooftop of Ireland'. By reaching the peak of Carrauntoohil, not only will you have achieved the honour of climbing Ireland's highest mountain, but you will also be treated with spectacular views.
2. Scenic drives – witness the beauty Kerry has to offer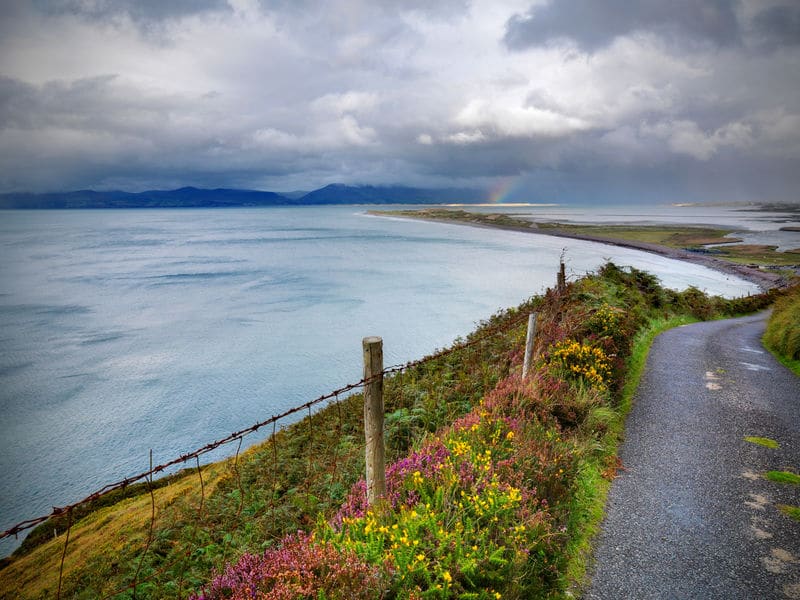 The whole county of Kerry is full of fantastic scenery with uninterrupted and unspoiled views. As such, it makes for an integral part of the Wild Atlantic Way experience.
There are many scenic routes in Kerry that you can drive along, or take a coach tour. The most popular of these scenic routes is the Ring of Kerry where explorers will be treated with picture-perfect traditional Irish villages, staggering cliff views, and luscious, green countryside landscapes.
1. Killarney – the perfect base for exploring Kerry
If Kerry is a kingdom, then the town of Killarney is the jewel in the crown of that kingdom. Killarney is one of the most popular places to go on holiday not only in Kerry but in all of Ireland. It's not hard to see why Killarney makes a great base to explore the rest of Kerry. There is so much to do and enjoy inside it also.
From delicious Irish restaurants to traditional Irish pubs full of music and craic, to exploring natural attractions like the famous Killarney National Park in a horse and cart, you won't go bored in Killarney.
That concludes our list of the five reasons why we believe Kerry is the best county in Ireland. Have you booked your trip to The Kingdom yet?