Galway is the third largest city in Ireland. It is located on the West Coast along the dramatic coastline that spills onto the Atlantic Ocean.
It is a popular destination for tourists and has a healthy population of locals and nationals, as well as emigrants who swarm to the western county in search of fine living and a good ole' time.
Some say it is the true capital of Ireland, and with so many "pros", opposed to "cons" it's fair to say it's a pretty decent place to land. Here are five good reasons why Galway could be the best city in the whole of Ireland.
5. Sports Lovers Haven
Sports are huge in Galway, so for a fan of the games: here's one for you!
Both Gaelic football and hurling are big news in Galway, as well as soccer, rugby, sailing, amongst other sports. The biggest claim to fame in the sporting sector for Galway must be the Galway Races, however.
Taking place annually, this is the highlight of the racing calendar and known worldwide. As Ireland's largest and most esteemed horse racing event, each year, the festivities draw crowds of up to 250,000 people – with numbers continuing to grow.
Sure Galway has become such a sports capital that even the 2017 Irish Hot Air Ballooning Championships took place in the western county!
4. Culture Capital
Crowned the European Capital of Culture in 2020, it is needless to say Galway is at the top of the culture totem pole.
This major international acknowledgement ensures the continued growth of this small-town city with big aspirations. Creativity and culture flow in equal measure in this city, an aspect of local culture which is recognisable from one's first encounter.
Whether you're strolling into your average, everyday pub, or walking by the water's edge as the fishing boats come in, there's a fantastic sense of community identity which has earned this city its title of European Capital of Culture in 2020.
3. Friendly Locals
One reason this city may perhaps be the best going is for its people. Globally acknowledged as being some of the nicest and most engaging characters around, this is just one extra reason that this city is so highly regarded.
Be it a chat with a local in your corner pub, a chinwag with the lady in the chipper, a natter with the old lad in the grocer or a brief exchange when looking for directions, Galway has some of the friendliest people in all of Ireland.
In fact, Galway was voted to be the 5th friendliest city in the world in the Condé Nast Traveller's annual reader survey. On top of that, it was named "Ireland's Most Charming City" by the New York Times travel section and ranked as the number one "Friendliest City in the World" by US magazine Travel + Leisure.
2. Nature in abundance
Nature has got to be one of the most epic aspects of Galway life that puts it ahead of other destinations in the Emerald Isle.
Balancing city and county in perfect measure, Galway is an ideal springboard to hefty excursions, outdoor pursuits, island adventures as well as boasting small and dynamic city vibes like no other.
From the Wild Atlantic Way sitting on the city's doorstep, to the unspoilt nature of the Aran Islands, dramatic coastlines and beaches such as Kilmurvey Beach, Silver Strand and Salthill Beach all at one's disposal, what's not to love about this city-country centre.
In conclusion: nature reigns supreme in Galway, and with all on offer in such close proximity of the city, this is a solid reason why this spot may just be one of the best in Ireland.
1. Reasonably Priced Living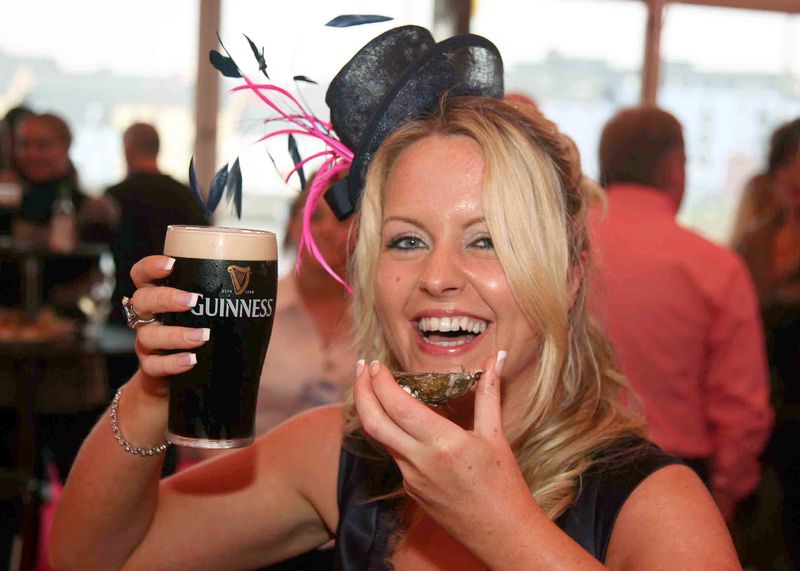 Possibly the most significant and undisputed reason why Galway is (potentially) the best city in Ireland is down to cost of living.
This cultured and cosmopolitan city, which is small in scale and cosy alike, offers high living standards for a fraction of the price you'll pay in other major Irish cities such as Dublin or Cork.
Galway is in fact 23% cheaper to live in than Dublin (which has recently been exposed to be more expensive to live in than London!). In comparison to Cork, for example, rent is about 13% lower.
Safe to say, when it comes to cost of living, Galway holds a pretty strong hand of cards. Just one more reason why it may be one of – if not the – best city in all of Ireland.