People from Cork can often be found to make the proud claim that Cork is the best county in Ireland. According to them, County Cork is the real capital of Ireland.
While it may sound like a bold claim to say that Cork is the best county in Ireland and Ireland's true capital, there is, however, some credence to the statement. Cork is Ireland's second-largest city and in terms of area, the largest county in Ireland at 7,457 km².
Besides these factors, County Cork also has many other things going for it. We will delve in and discuss in this article the five reasons why we believe Cork is the best county in Ireland.
5. It's the food capital of Ireland – a delectable delight
Cork has a well-earned reputation for being Ireland's food capital. Many foodies regard Cork as the food capital of Ireland because it offers delicious food that is of high quality and locally produced, as well as being prepared by talented chefs.
From dining in its many fine restaurants and cafes, to browsing the delicious selection to be found in the stalls at the famous English Market, you won't go hungry in Cork.
4. Festivals and concerts – always something to enjoy
Cork hosts some of the best when it comes to festivals and concerts in Ireland. One of the most popular festivals to take place in Cork is the Guinness Cork Jazz Festival. It takes place every year during the October bank holiday weekend. During this festival, you will be sure to hear jazz music playing all over the city.
Another famous festival that takes place in Cork would be the Cork Midsummer Festival. It takes place every June and provides fun art events to suit all ages.
Finally, in terms of concerts, many world-famous music acts play in the Marquee Cork to sellout crowds throughout the year. There is always something fun going on in Cork!
3. It's a university city – perfect for students  
Another factor that makes Cork such a great city is its real sense of university-city atmosphere. Perhaps this is not surprising as with a population of 123,000, 25,000 are students, so they make up a sizable portion of the people who live in the city.
There is not one but two third-level universities in Cork, University College Cork and the Cork Institute of Technology. The sizable student population of the city help to give it a youthful and social atmosphere.
2. It's steeped in history – the rebel county
Cork has always played a pivotal part in Irish history and gave birth to arguably the greatest Irishman to have ever lived, Michael Collins. Cork is often referred to as 'the rebel city' or 'the rebel county' thanks to the role it played in conflicts and wars in Irish history, especially the Irish War of Independence, where it experienced some of the most fierce and brutal battles of the war.
For those who wish to learn about Cork's exact role in the Irish War of Independence, there are many historic sites to visit throughout the county, such as the Cork City Gaol, the Military Museum at Collins Barracks, and Spike Island which is known as 'Ireland's Alcatraz'.
1. The scenery is stunning – picture-postcard perfection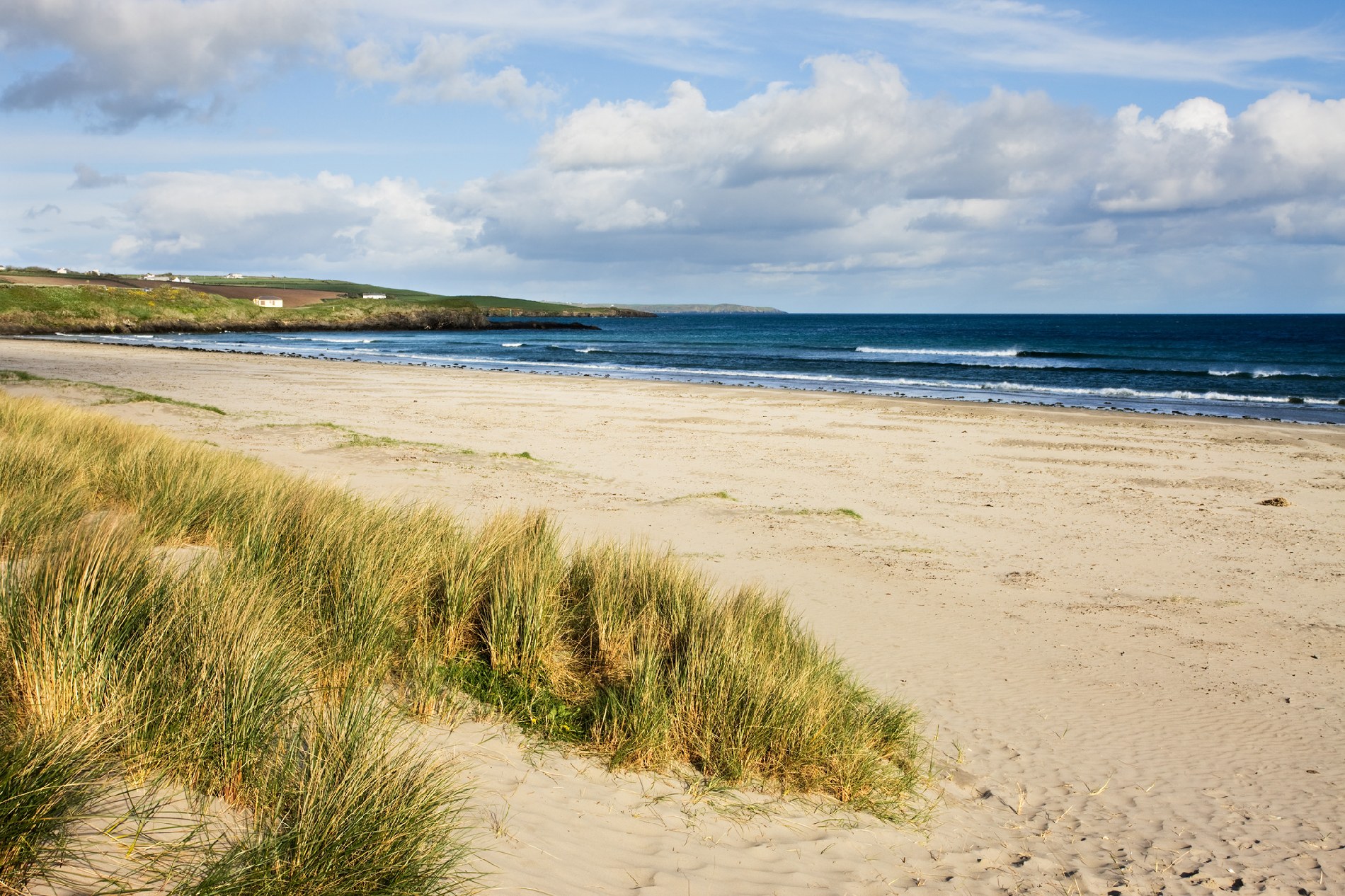 Cork is Ireland's southernmost county and the official starting point for the Wild Atlantic Way road trip. This is fitting as the Wild Atlantic Way, and Cork itself, are full of beautiful breathtaking landscapes and stunning scenery with a spectacular coastline.
From rugged mountains and majestic valleys to wild coastlines and pleasant scenery, it's fair to say that Cork is blessed by mother nature. As Cork is by the sea, you will also be sure to come across many charming seaside towns and quaint little fishing villages all with their own cosy traditional Irish pubs and bustling markets.
So there you have our definitive list of the five reasons why we believe Cork is the best county in Ireland. What do you think? Should the rebel county be Ireland's official capital?