To some in this city, Cork is the real capital of Ireland. It is certainly one of the most beautiful cities in Ireland and has ceoil to beat the band. Many of Irelands finest patrons hailed from Cork, Roy Keane, Christy Ring, Cillian Murphy, Jack Lynch, Rory Gallagher, Michael Collins, Sonia O'Sullivan the list goes on.
Before we start I must admit I am slightly biased being from Cork, however, we are still going to look at 5 reasons why Cork is possibly the best city in Ireland.
1. The Drinks
In the world we live in today it's rare that you find a product that is only sold in certain parts of the world. Cork, well known for its brewery's, likes to keep a lot of the good stuff for themselves. Guinness is rivalled by these two Cork stouts, Murphys and Beamish.
Now, although they are not completely restricted to Cork and even though Dutch giants, Heineken produce Murphys, you'd do well to find a pint of either outside of Cork.
Murphy's is a dry stout described as smooth and creamy, with a subtle bitterness whereas Beamish tastes of full-roasted, full-bodied, and full flavoured hop aroma. If pints aren't your thing, be sure to have a bottle of Tanora possibly the best soft drink of the lot.
Corkonians cling to this precious drink so much that when they changed the formula the city nearly revolted over it. Last but not least Cork is also the home of Barry's tea. Oh, and Jameson, now I'm done.
2. A true University city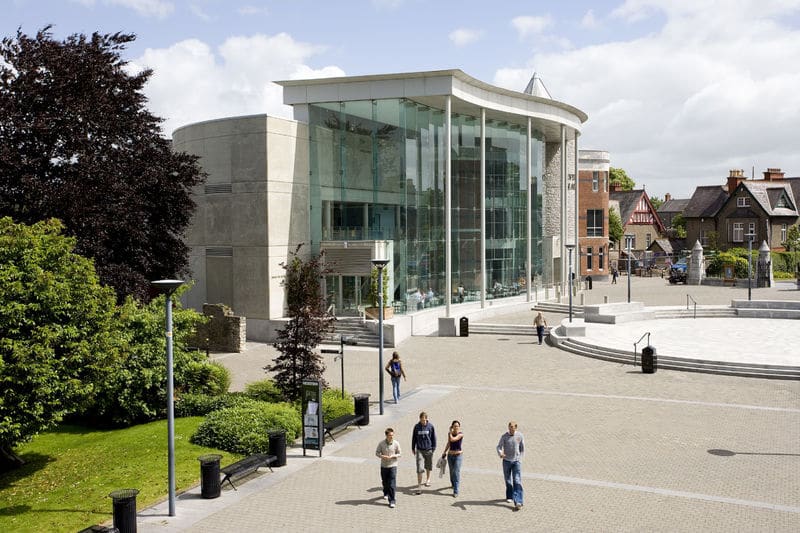 University College Cork. It's been likened to Hogwarts and truly is a magical place. Founded in 1845, UCC has been at the heart of the Cork ever since. It has been awarded the University of the Year, 5 times by the Sunday Times.
Cork is really a young and vibrant city with a real range of cultures from across the world. UCC plays a pivotal role in why Cork has so much culture.
In 2005, it was named Europe's Capital of Culture and institutes like UCC, The Triskel Centre, The Keano, The Granary played a vital role in this. It also means that town is hoping any night of the week that you go out.
3. Cork Slang Boy
The Irish language sped up times 2, with an increase of pitch and a few "likes" thrown in. This is daycent advice if you're looking to speak like you're from Cork. Speaking Cork is a bit of an art form like but it truly sets it apart from the rest of the country.
Down in Cork, you have beurs who are allergic to feens. Feens who think beurs are pure mogs. And beurs and feens acting the langer nonstop but certainly not in Crosshaven.
You can buy a local dictionary called "dowtcha boy" if you're ever stuck or in need of a good translation. (Disclaimer: Please don't go into a shop and ask for a dowtcha boy, it's the name of a book)
4. The Festivals
Where to begin… Cork hosts some of Irelands best festivals, most famously the Jazz. The Guinness Cork Jazz Festival takes place during the October bank holiday weekend (27th -30th). It takes over the city with Jazz music playing in the pubs and on the streets.
Make sure to check it out this year it's not too late. Moving to nicer weather, Cork plays host to the Cork International Choral Choir each year where the city comes alive with over 5000 voices. Cork Midsummer Festival takes place in June and provides a week of arts events for all ages. This is only naming a few of the festivals and shows you just how much culture there is in Cork.
5. The Food Capital of Ireland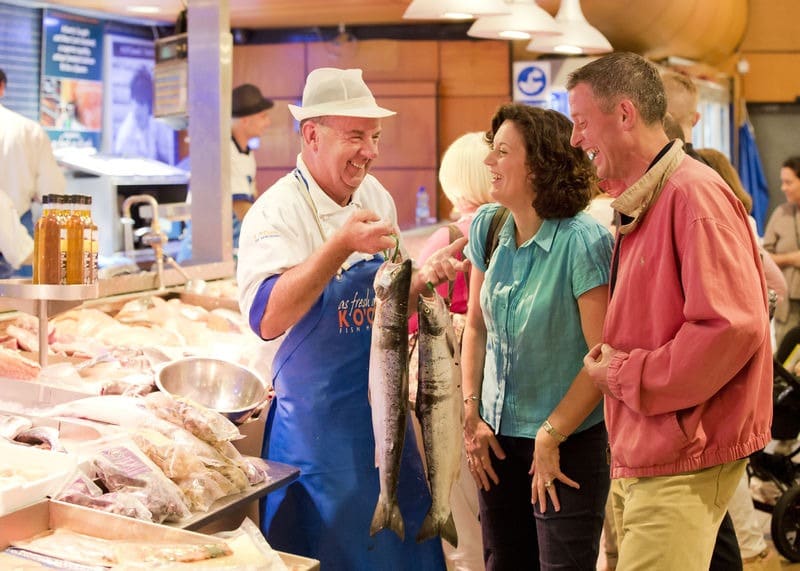 "Awh boy, I can't wait to get a creole" – Most Cork peoples thoughts on return from a trip more than 4 days in length. The legendary chipper is famous for their King Creole and other pitas.
Tiny in size, no more than 20 people can fit inside the door at any one time. Ques get so big (blockbusters) they have now installed a queue cam so you can make sure you're not running into a traffic on the way for your munch. KCs is located just outside Cork City, in a suburb called Douglas. Back to Cork City, we'll head to the English Market.
The Queen of England visited in 2011 and some show was put on but despite all that, she still managed to have the craic with vendors. The English Market has all that is Cork on show and if you needed a one-stop shop to embrace Cork this is your spot.
Home of the best local produce. You have Tom Durkan's Butchers, the best spiced beef in the land. O'Reilly & Sons spout Corks most famous dish Tripe and Drisheen. K. O'Connell's Fish Market, home to the Fishmonger, Pat O'Connell who is as Cork as it gets. The image below sums it all up.