Both Cork and Dublin are fine contenders for the best city in Ireland. They both have dynamic local cultures, great social scenes, deep-rooted history, stunning scenery and fantastic people.
They were both voted in the 2018 Condé Nast traveller's survey on the friendliest cities in the world; Cork came third whilst Dublin came eight. They are in fact so distinctly popular, that often times, Cork is considered to be the "second capital" of Ireland.
With all that said, people often ask which is a better city. And, whilst the answer is a tough one, as they generally fare neck and neck, here are five reasons why cork could be better than Dublin!
5. A University City Atmosphere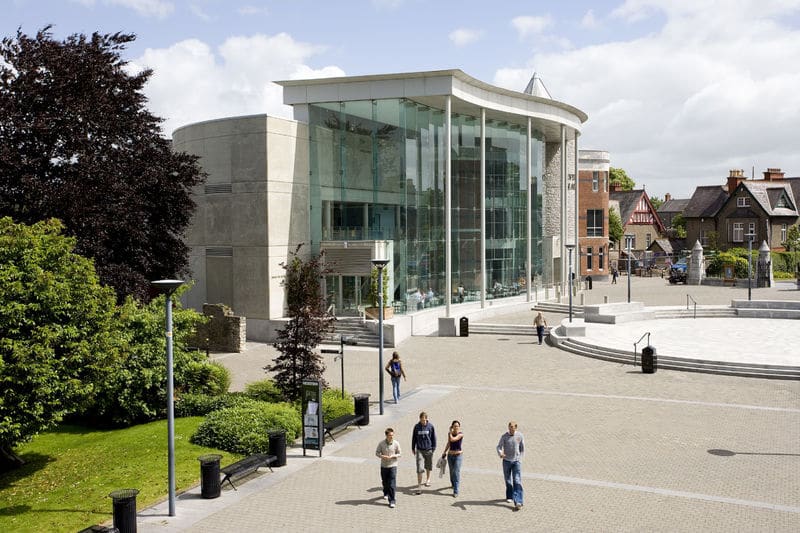 One thing Cork certainly takes lead on is its undeniable university city atmosphere. With a population of only 123,000 people, Cork has an impressive 25,000 students.
There are two main third-level universities, University College Cork and Cork Institute of Technology, which are both extremely highly regarded, as well as a range of learning institutes and further education colleges.
What this results in (with a student population accounting for 20% of total population) is a fantastically youthful atmosphere, which only amplifies the social scene of the city.
4. A Next-Level Food Scene
Food in Dublin is divine, no doubt. Yet in Cork, it is next level.
Not only is the "second capital" home to the Irish hallmark, Ballymaloe, but also the English Market and a wealth of contemporary and creative cafes and restaurants.
Ballymaloe is the homeplace of Darina Allen's cookery school, organic farm and gardens. It is the birthplace of the much-loved Irish staple, Ballymaloe Relish, as well as being a cauldron of creativity in artisanal foods.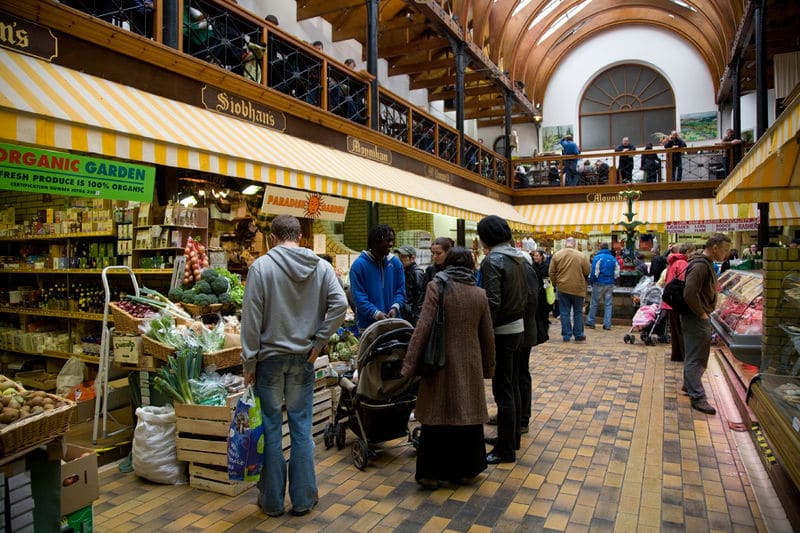 The English Market is a stunning and unique 18th-century food traders market in Cork. The fully covered bazaar is one of the most significant landmarks in the city and is world-renowned for its offering and atmosphere. Take a wander through here and lose yourself in the smells and sounds of a real working English market that has been in business since 1788.
Then there is the endless supply of top-notch eateries in Cork city. Whether it's a veggie meal at Café Paradiso Vegetarian Restaurant and Wholefood Store or a lush afternoon lunch at Jacobs On The Mall, one thing Cork doesn't scrimp on is its food offering.
3. More Stout, Please!
Safe to say, us Irish love our stout! A pint of the "black stuff" is almost woven into the very fabric of our being and even if it is not our drink of choice, it seems that locals will always have a little soft spot for stout.
In Dublin, you can generally only get Guinness in a local pub. You may ask, "what's wrong with that?", and seeing as Guinness is the king of stouts, I guess not a whole hell of a lot. In Cork though, you are overwhelmed with the options of Murphy's and Beamish (often considered the hipster's choice!). Point is, who doesn't like options? In Cork, you got options.
2. Live music
Live music is a major part of Irish culture. It is one of the things which has defined Ireland throughout generations and still is ablaze. You never have to wander far about town to comes across a "session" or "jam" and often times they are impromptu happenings late into a good night at the pub, only lending to the music scene's authenticity.
Truth is though, Cork does have a major leg up on the music scene, you could argue. Not only is live music in Cork often considered the best in Ireland, but there are some major music festivals which only add to its street cred. A top one to mention would be the Cork Jazz Festival which takes place every October.
If you're truly looking for an authentic experience however just choose a laid-back local bar and you're sure to be in for a treat.
1. Cost of Living
One major win for Cork over Dublin has got to be cost of living. When it comes down to this, there is no argument: Cork wins.
According to the recent findings by Expatistan (accurate as of November 2018), Cork is 18% cheaper to live in than Dublin. Whereas Dublin is now even more expensive to live in than London, Cork stays cool and casual with more affordable lifestyles all around.
Cork is not only 21% cheaper than Dublin on transport, but a whopping 27% cheaper on housing.