From casinos to the racing track, these are the top five places to place a bet in Ireland.
They say that Ireland is a land of luck. Indeed it is known to many for its love of Guinness, endless landscapes, fantastic hospitality and U2, but did you also know that Ireland is a fabulous destination for punters?
Indeed, Ireland has a lot to offer any type of individual, and that includes gamers and high rollers, too. If we've piqued your interest, feel free to read on and learn about the top five places to place a bet in Ireland.
5. Bingo halls – for old and young alike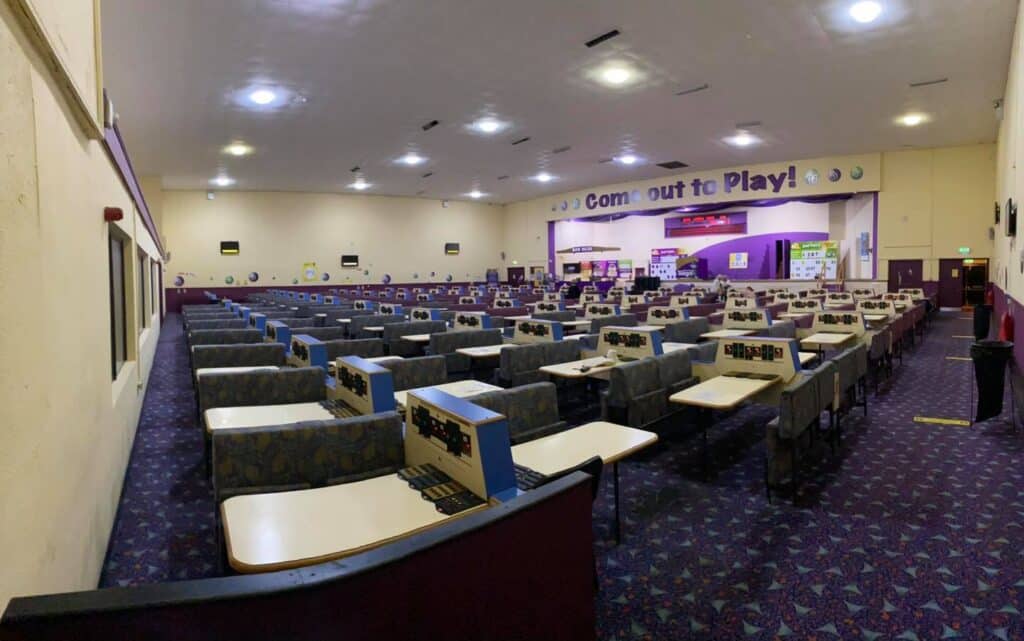 Bingo may seem like an old school hobby, but it is becoming increasingly cooler in Ireland.
Dotted around the Emerald Isle, bingo halls often hide in plain sight under the image of a local community hall or leisure centre. These venues, however, are some of the most active on a weekly basis, with bingo nights taking the town by storm.
While bingo may not be your traditional bet-placing activity, don't be fooled; players buy into the game and can walk out with big winnings!
4. Online casinos – for gaming on the go
One of the most seamless places to place a bet in Ireland is online. Before the pandemic took hold, online efforts were bigger than ever before.
Yet, now the online community thrives at an all-time high, with many businesses relocating with an only-online offering.
Given that, gamers will be delighted to know that they have better platforms and more finessed games on demand like never before!
If you're curious as to which online provider would suit you best, head over Erfahrungen.com where you can see customer reviews, ratings and scores of online bookmakers!
Whether you're after the horses or dogs, you'll find it all in one place there.
3. At the bookies – for a laidback bet
Did you know that one of the most dynamic ways to test your luck is at the bookies?
Dotted around the island of Ireland you will find low-key, local bookmakers as well as more mainstream commercial bookies.
Often filled with a handful of locals testing their good ju-ju on just about anything – from boxing to football, the Olympic games to international song contests – there's much fun to be had at a local Irish bookmaker.
2. Casinos – for a night out
Casinos are another top contender on our list of places to place a bet in Ireland. Sprinkled around the country en masse, you never have to travel far to find a place to throw down a cheeky bet on the Emerald Isle.
There are venues in the four corners of the country to choose from. Some of our favourites include the Sands Amusements in County Donegal, Caesar's Palace in County Galway, Fitzpatrick's Casino in County Limerick, and Macau Sporting Club in County Cork.
For those keen to have a wealth of casinos to choose from, head to Dublin. Here you will find endless places to place a bet. Our top three include the Playland Casino, The Sporting Emporium, and Fitzpatrick's Casino (a sister venue of the Fitzpatrick's in Limerick).
1. Horseraces – for your finest attire
Horseracing is an age-old sport that remains ever-popular on the Emerald Isle. With this in mind, it is without a doubt one of the top places to place a bet in Ireland.
Whether you're looking to enjoy a race in front of the TV or online, it is up to you. However, if you're seeking the full experience, there is no better way to test your luck than with a day at the races.
To top it off, a visit to the racing track is a great excuse to don your finest attire, be it a suit or fancy hat. And sure look, there's never enough occasions to get dressed up these days!
Get featured on Ireland Before You Die
Do you want to get your Irish business more online exposure? Especially to those interested in travelling the best places in Ireland? Then why not get a dedicated feature on Ireland Before You Die. Find out more 
here.