Many places in Ireland will make you believe in fairies thanks to their magical atmosphere.
It's said that the Emerald Isle is not only a place of beauty but a place where magic still exists, full of locations that have a magical and mystical aura about them. The fairy folk, similar to leprechauns, have been, and continue to be, an integral part of Irish folklore and mythology.
Every Irish person will be familiar with the many stories and myths about fairies (or pixies, as they are sometimes referred to), they may even have had an encounter with them. Fairies are often thought to be descended from either angels or demons, and as such, the Irish people believe that there are both good and bad fairies that you can run into.
While most Irish myths have disappeared over time, the fairies still have a prominent place in Irish culture, and they are still an essential and sacred part of Irish folklore.
There are many fairy trails in Ireland and also some unique off-the-beaten-track places where you will be most likely to spot fairies, such as forests and ringforts. In this article, we will list five places in Ireland that will make you believe in fairies.
5. Erica's Fairy Forest – where fairies live
Erica's Fairy Forest contains a beautiful fairy village which was built in loving memory by the parents of Erica Ní Draighneain, as a testament to her belief in the magic of fairies. Within the fairy forest, there is a peaceful walking trail populated with many colourful resident fairies all decorated with tiny doors, small houses, and stunning displays that change every season.
It's one of the best places in Ireland that'll make you believe in fairies. Make sure to knock on every little fairy door in the village. You never know, one might be home!
Address: Fairgreen, Co. Cavan, Ireland
4. The Giant's Lair Story Trail – a fairytale setting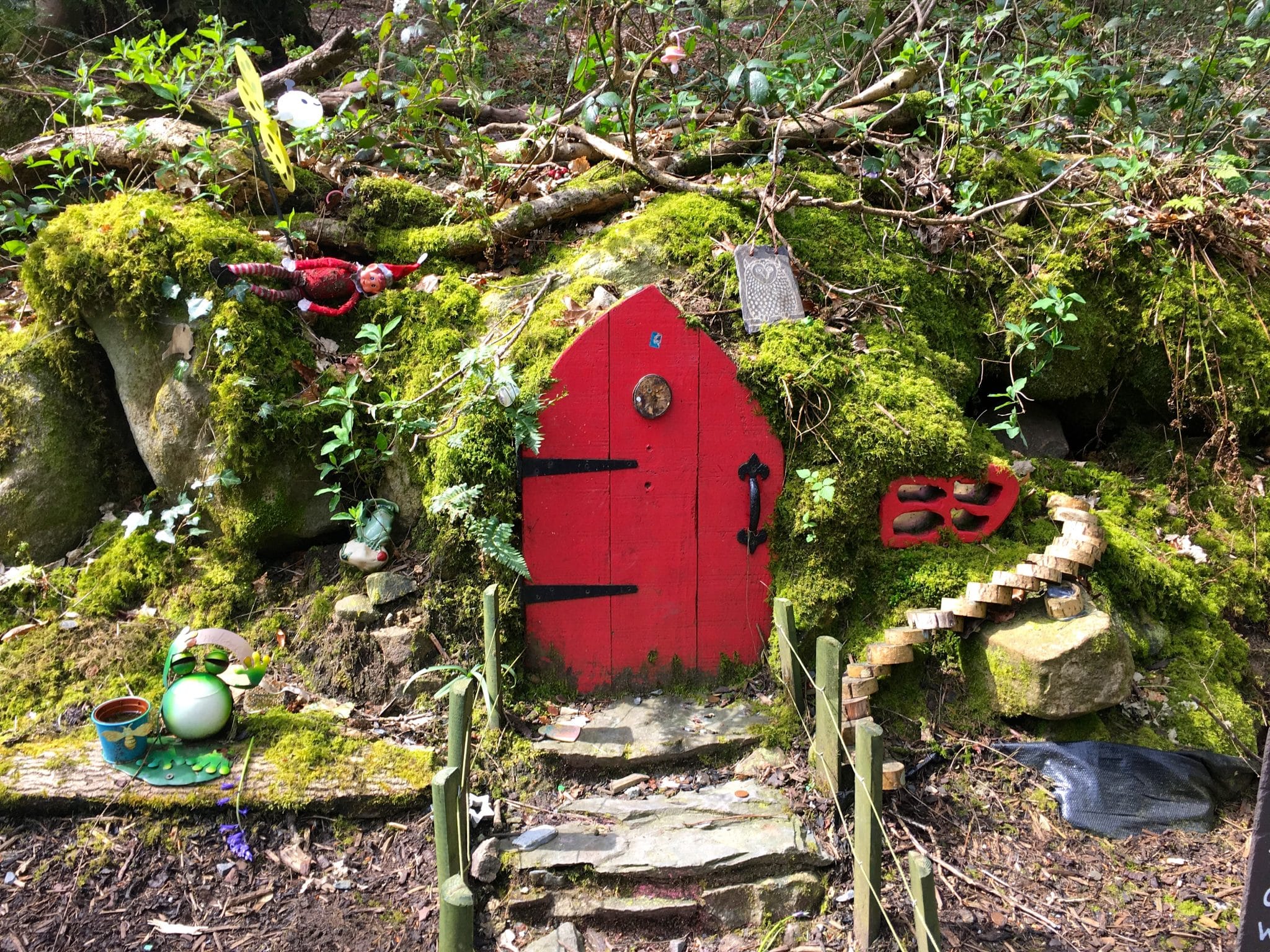 One can't walk through the woods of Slieve Gullion without feeling like they've been transported into a fairytale story. Between the mesmerising willow trees and the Giant's overturned table and chairs, to the rope bridges in the Fairy Kingdom itself, it's enough to turn any non-believer into a believer of magic.
Even if you don't find any fairies when you are there, with a 10-kilometre scenic drive around the Ring of Guillion, boardwalk path, adventure park, nature trails, wildlife pond, and a passage tomb to enjoy, you will still be guaranteed a magical time.
Location: County Armagh, Northern Ireland
3. Grianán of Aileach – ancient fairy fort
Grianán of Aileach is an ancient, preserved ringfort (also known as a fairy fort) which was most probably formed around 2000 years ago. Ringforts are quite common across the Irish landscape; there are up to 60,000 of them still existing in Ireland today.
Grianán of Aileach stands out as a fairy fort as it has become renowned for being a place where many supernatural occurrences have taken place, and many people from both Ireland and abroad have travelled to this location in the hopes of coming across a fairy.
Location: Grianan of Aileach, Carrowreagh, Co. Donegal
2. The Fairy Bridges and Wishing Chair – make a wish to the fairies
When walking through The Fairy Bridges and Wishing Chair in Bundoran, it's hard not to feel the magical presence of the fairies themselves in one of the Wild Atlantic Way's best-hidden gems. There are magical displays of nature to enjoy along the Tullan Strand with dramatic views of Mullaghmore and the Slieve League Cliffs to take in.
The breathtaking scenery is illuminated by the naturally-formed sea stacks which have become known as the Fairy Bridges and used to cross over the water. A rock-hewn wishing chair, which has been attracting visitors since the 1800s, can also be found there. It's said that many famous faces have taken a seat there over the years.
Why not take a seat there yourself and make a wish? The fairies might just grant it!
Location: Bundoran, Co Donegal
1. Knockainey Hill – home of the fairy goddess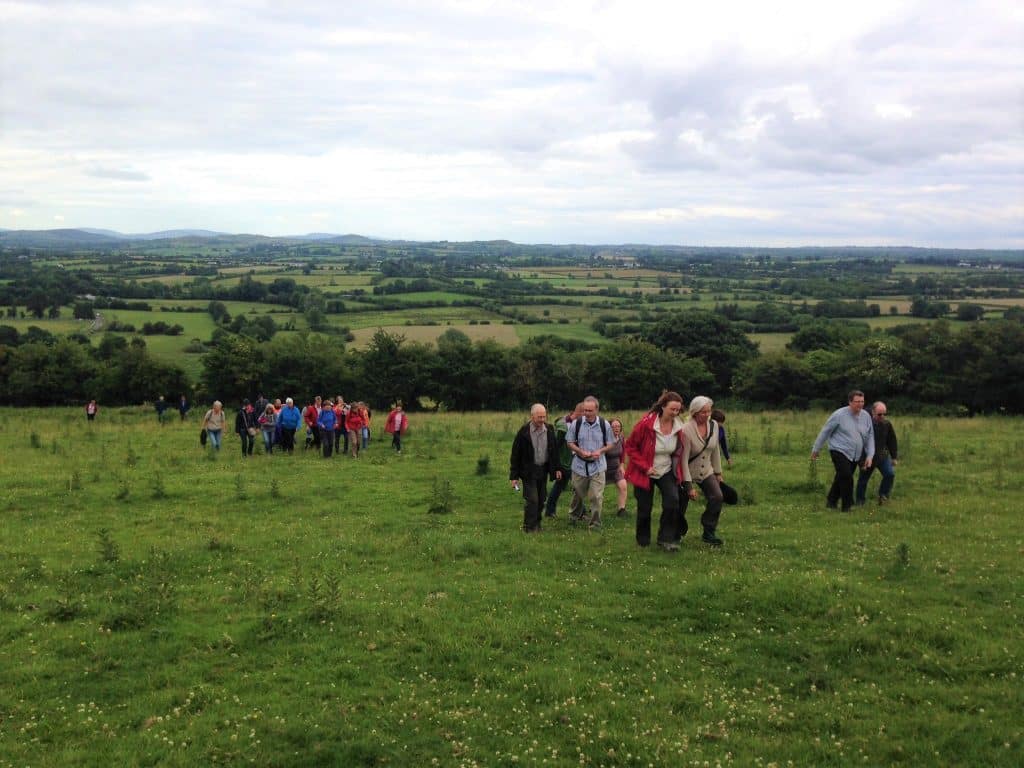 Knockainey Hill is a famous Irish fairy hill said to be an absolute hotbed for fairy activity, and it's been a recommended spot to visit for those who wish to witness a fairy for decades.
Knockainey Hill was named after the Irish pagan goddess Áine who, in Irish folklore, was often depicted as a fairy. It's believed that her fairy magic still lives on in Knockainey Hill and may be behind the many unexplained sightings and strange activity in the area. 
Location: Knockainey Hill, Knockainy West, Co. Limerick
It's impossible not to become a believer of fairies when you visit these places in Ireland. Just remember to keep an eye out for that fairy dust!