Whether you're looking to test your Irish luck or simply want to enjoy some games with the entire family, these are the physical and virtual places Irish people can play games.
For those who love to test fate, enjoy the thrill of the experience, or simply want to play some family-friendly games with the entire clan, we've got you covered; these are the top five physical and virtual places Irish people can play games.
Ireland is a treasure trove of entertainment venues. Dotted across the Emerald Isle in various shapes and sizes, entertainment and gaming centres, both online and physical, thrive en masse.
5. Physical casino – for a social experience
If the sound of the slot machines lighting up, the electricity running through the air, and the buzz of adrenaline as you throw the dice sounds to your liking, a physical casino may be on the money.
In Ireland, there are tonnes of physical casinos to choose from. The highest concentration of top-quality venues is in Dublin, the capital of Ireland. There you will find a range of physical casinos to suit all sorts of gamers. From laid-back neighbourhood joints to multi-floor large-scale venues.
Our top pick of physical casinos are The Sporting Emporium, just off Grafton Street, or Playland Casino on Talbot Street. Further afield, you have Macau Sporting Club in Cork, Sands Casino in Donegal, and Max Gaming in Northern Ireland.
4. Activity centres – for those who want to try something new
Activity Centres are another one of the top physical and virtual places Irish people can play games. Thriving by the dozens in every county in Ireland, activity centres offer endless adventures for those who want to mix it up and try something new.
From paintball and archery to rock climbing and zorbing to kayaking and ziplining. It is safe to say that a day spent at one of Ireland's top activity centres won't soon be forgotten.
Ideal for hen and stag parties, birthdays, team building, and corporate events, as well as kids days, there's a little something for everyone. Many of the centres also offer holiday camps for children during the school breaks. Check out Carlingford Centre in Louth or Todds Leap in Tyrone.
3. Online casino – for gaming on the go
Gaming on the go is becoming more and more popular these days. As we seem to get increasingly busy and live in an increasingly digitised world, it is no surprise that online casinos are one of the top physical and virtual places Irish people can play games.
Online gaming is a great option for those who love to play although they are not in a position to visit a physical location each time they'd like to. And, in recent years, the online game community is thriving now more than ever.
Another reason why online casino sites are preferred by many is the variety of games readily available and at your fingertips in but a moment's notice. Sure, what's not to love?
2. Lotto – a hub for online games with big jackpots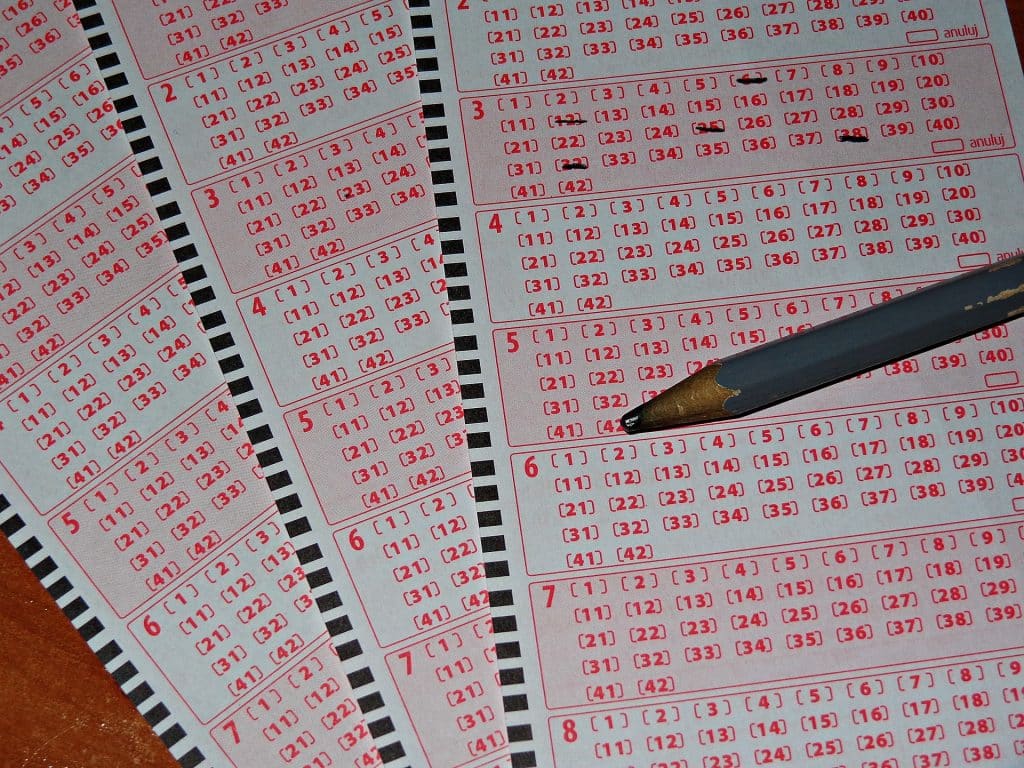 It's safe to say that we've all dreamed about winning the lotto at some stage in our lives.
Whereas once playing the lotto consisted of going into your local store, filling out a physical piece of paper, and waiting intently to hear the numbers roll out, the experience can be much different nowadays.
Indeed, the old-school system is in place, but now the lotto is so much more than a weekly draw. Its website and app are flush with games for those who want to win big – from Monopoly-inspired plays to quick-draws and instant-win offerings.
1. Amusement arcades – fun for the whole family
Amusement arcades are another one of the physical and virtual places Irish people can play games. Coming in all shapes, styles, and sizes, these family-friendly entertainment centres offer enjoyment for all ages.
Offering a wealth of gaming opportunities, there's much to keep you amused at these Irish arcades. Think racing games, air hockey, shooting games, snooker, and so much more. Often, there will even be a bowling alley or laser tag centre on-site.
Top amusement arcade centres in Ireland include LeisurePlex (multiple locations across Ireland) and Funtasia Theme Park (located in County Louth). That being said, there are many local amusement arcades dotted across the Emerald Isle in country towns and sleepy villages.
Get featured on Ireland Before You Die
Do you want to get your Irish business more online exposure? Especially to those interested in travelling the best places in Ireland? Then why not get a dedicated feature on Ireland Before You Die. Find out more 
here.
Legal Disclaimer
We cover articles relating to many activities. Some of our articles showcase gaming and gambling as activities. While we do not take money for bets or own any gambling venues, we feel it is important that our readers know the risks of such venues or sites that we may mention in our articles. Gambling involves risk. Please only gamble with funds that you can comfortably afford to lose. See our legal disclaimer for more info.