Athlone may not come to mind when you think of a great day out but stick with us and we'll prove to you why this town, in the centre of Ireland, should be at the centre of your attention!
Bear in mind this is Ireland we're talking about, and the annual average rainfall in Athlone is 931mm so, get your umbrella out and enjoy our list of 5 of the best things to do in Athlone on a rainy day.
5. EXIT Escape Room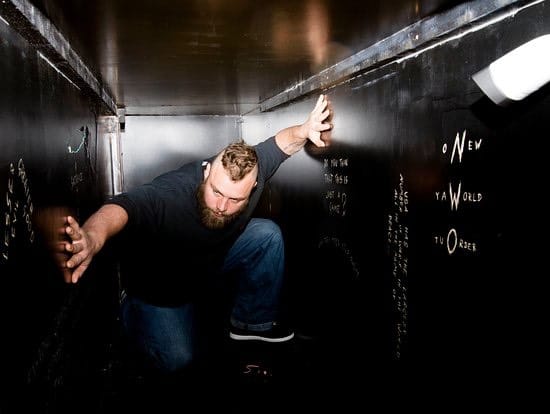 The perfect rainy-day activity, EXIT Escape Room in Athlone, will offer an experience you will never forget, that's if you make it out alive! They will lock you in a room, yes, they will actually lock you in and challenge you and your friends to escape from the room in an hour by following a series of clues.
Let's hope they're still your friends after the hour as this is something that requires a lot of teamwork and co-operation, skills not everyone has.
They offer four different games, each with a varying level of difficulty and an hour (which is the average escape time) in the escape room will cost €18-€20 per person. Don't worry students; you will be offered a discount and all kids under ten go free.
Address: 35 Church St, Loughanaskin, Athlone, Co. Westmeath, Ireland
4. Have a pint at Ireland's oldest pub
The perfect spot for a celebratory drink after FINALLY making it out of the escape room, this bar is like no other. I say that because a drink in Sean's Bar means you are having a drink in the oldest pub in Ireland.
Dating back to 900 AD, this historic pub came about at a crossing point on the River Shannon and today holds the Guinness Book of Record's title as Ireland's oldest pub.
Soaked in ancient history and full of character, anyone can go to Sean's Bar and enjoy the warm and friendly atmosphere, listen to some live music and have a chat with locals and international visitors alike.
A delicious pint of Guinness or a glass of their signature Whiskey beside their big open fire, will leave you forgetting all about the rain pouring down outside.
Address: 13 Main St, Athlone, Co. Westmeath, Ireland
3. Viking Tour
Step back in time and embrace your inner Viking with the Viking Tours Ireland. Starting quayside in Athlone beside the Castle you can hop on board one of their beautiful old longboats with the Captain Viking Mike, for a journey into the past.
Take in the beautiful scenery while brushing up on your history knowledge as you sail north up to Lough Rea and stop at Hodson Bay or venture South along the Shannon to the ancient monastic settlement of Clonmacnoise.
This is one for all ages and a great family day out, but if the more mature (or immature) among us are looking for a bit more fun, they can check out the special whiskey boat tours also available.
We promise, we haven't gone mad by suggesting you go on a boat on a rainy day, all boats are covered over so you can enjoy the trip and stay nice and dry on board.
Address: The Quay, Athlone, Co. Westmeath, Ireland
2. Athlone Castle
A trip to the Castle, located in the heart of Athlone along the Banks of the Shannon, is well worth a visit. Especially while you're waiting for the Viking boat to arrive and you're just so eager to learn more!
We make everything easy for you here at Ireland Before You Die, or at least we try our best.
Their state-of-the-art visitor centre is not just any old museum; it will tell the story of settlement in this part of Ireland's Ancient East through a series of modern exhibitions, authentic museum artefacts, interactive games and an intense 360º cinematic experience of the Great Siege of Athlone.
They offer guided tours for large groups when booked in advance and there are multilingual audio guides available at reception.
Address: Castle St, Athlone, Co. Westmeath, N37 A6D7, Ireland
1. Hodson Bay Watersports
When it comes to Athlone, we've definitely saved the best for last. Just outside Athlone Bay Sports is an outdoor adventure centre situated on Lough Rea and guaranteed to bring out your adventurous side, or maybe just your inner child.
Athlone is proudly home to Ireland's largest floating park and the Guinness Book of Records highest inflatable waterslide. If that's not enough, you can also do some kayaking and stand up paddleboarding (SUP) or try out a paddle boat.
Bay Sports is only open in the summer months so let's hope you get a nice sunny day but if not and it ends up raining (yes raining during an Irish summer, who would have believed it) you can't let that stop you.
Embrace the wet weather and dive in head first in your nice cosy wetsuit. You'll enjoy the hot shower afterwards even more.
Address: Hodson Bay Pier, Athlone, Co. Roscommon, Ireland