Here are the five best waterfalls in Northern Ireland that you need to see in your lifetime.
From a scientific point of view, waterfalls are a pretty simple concept. They occur where water flows over a vertical drop in the course of a stream or river.
But for millennia, they have been the subject of folktales and legends, symbolising portals to other worlds, renewal, and magic. Something about the sight of one seems to get the human imagination flowing.
If you're planning on going waterfall spotting in the north of the Emerald Isle, you'll have no shortage of them to choose from. Check out our selection of the top 5 magical waterfalls in Northern Ireland.
5. Ness Country Park – for Northern Ireland's highest waterfall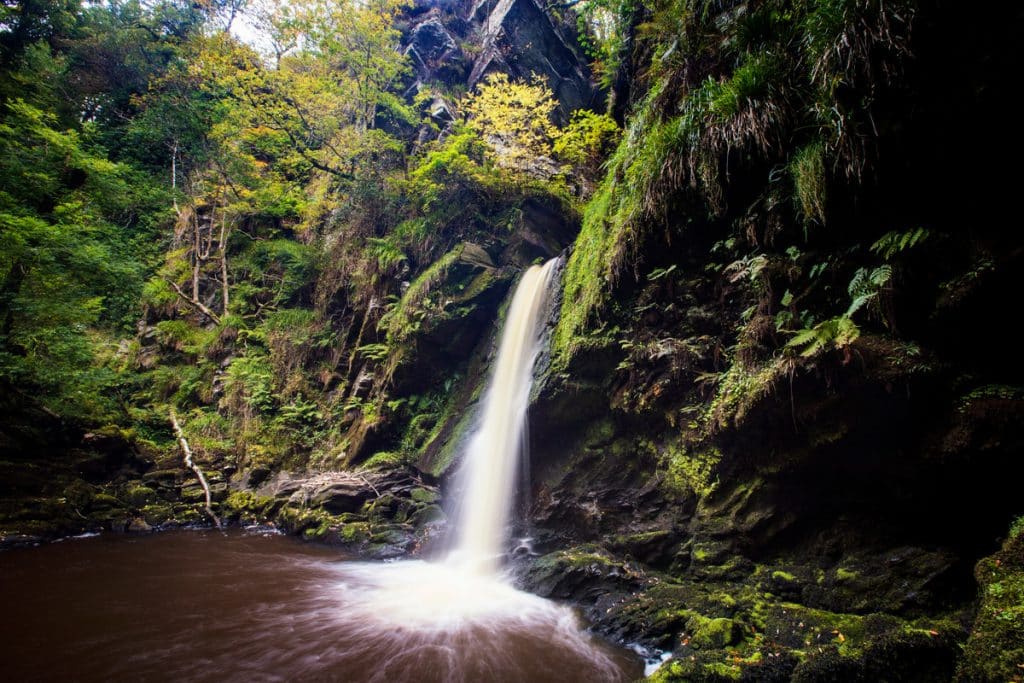 The beautiful Ness Country Park attracts hundreds of walkers a year. Made up of 55 hectares of woodland, this oasis includes Northern Ireland's highest waterfall.
Once you've snapped some photos of this striking sight for Instagram, you'll have plenty more to keep you occupied. Make sure to check out the riverside walks, wildlife ponds, and wildflower meadow this park has to offer as well.
Address: 50 Oughtagh Rd, Killaloo, Londonderry BT47 3TR
4. Glenoe – for an especially Instagram-worthy waterfall
If you ever happen to be visiting the charming little village of Glenoe (sometimes Gleno), you should definitely factor in a woodland walk that meanders up and down the sides of the glen. You'll be rewarded with the remarkable (and very Instagrammable) Glenoe Waterfall.
If you time your visit to coincide with springtime, this natural wonder will be framed by majestic greenery in the form of ferns and mosses.
It is worth noting, though, that this is a steep route at points, so ensure you have a moderate fitness level and some good walking boots before heading there.
Address: Waterfall Rd, Gleno, Larne BT40 3LE
3. Waterfall Walkway, Glenariff – for an enchanting trail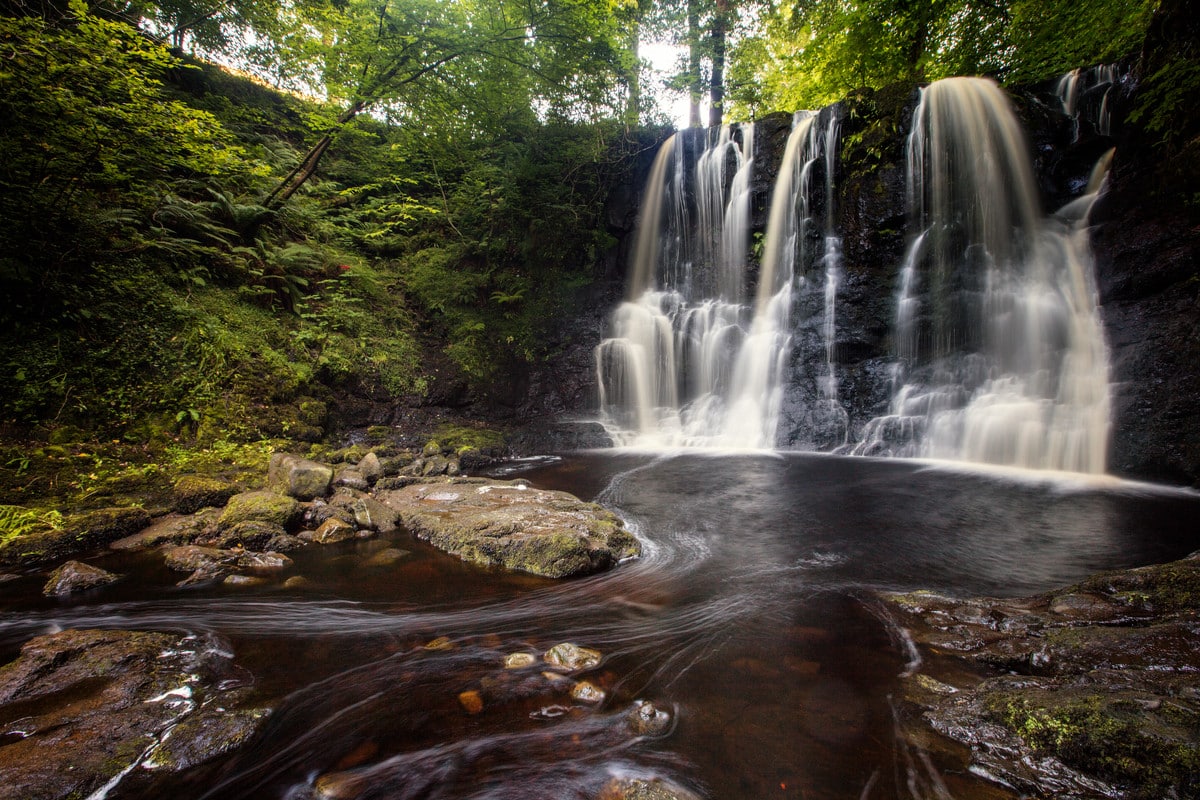 The largest of the famous nine Glens of Antrim, Glenariff is certainly one to add to your bucket list.
Here you'll find a 3-mile trail amongst the Glenariff Forest Park that is known as 'Waterfall Walkway.' This walk is a particularly popular site for experienced and budding photographers alike, due to the otherworldly waterfall and beautiful woodland.
You'll also have all of your needs cared for on this walk, with a shop and seasonal restaurant at the Forest Park carpark. You can treat yourself to a mid-walk feast at the Manor Lodge restaurant, which is located around the halfway mark.
Address: Glenariffe Road, Ballymena
2. Pollnagollum Cave – for a fantastical cave setting
The Marble Arch Caves Gobal Geopark is a must-visit for all tourists coming to Northern Ireland. Deep within the Belmore Forest here, within the Geopark, you'll find the magical Pollnagollum Cave.
Aside from having a pretty cool name, this cave is also fed by a waterfall, adding to the impression that passing through it could lead to a fantastical new world.
On a more natural level, you also might catch a glimpse of one of Belmore's more unusual mammals around this waterfall.
The allusive Irish hare is considerably larger than a rabbit and can be distinguished by its long back legs and black tips on the ears.
You'll be lucky if one comes anywhere near you, but you might just be fortunate enough to catch a photo of one if you're quick enough!
Address: Enniskillen BT74 5BF
1. Tollymore Forest – for one of Northern Ireland's most beautiful waterfalls
Set at the foot of the iconic Mourne Mountains, Tollymore forest covers a mammoth area of almost 630 hectares.
Seeped in folklore and legend, the forest is said to be home to all sorts of magical creatures, from fairies to witches. It seems fitting, then, that it is also home to one of Northern Ireland's most beautiful waterfalls.
Located on the River Shimna, that flows directly through the middle of the forest park, this is one sight not to be missed.
Address: Bryansford Rd, Newcastle BT33 0PR
Whether you are wanting to gaze in awe at the wonder of these natural structures, or are more interested in their mythical reputation, make sure to add these picturesque waterfalls in Northern Ireland to your bucket list.