Looking for a stout that could be better than Guinness? You've come to the right place.
It's always a lovely sight watching a pint of the black stuff (Guinness) getting poured. The way the white, creamy head mixes with the dark stout beneath, watching the bubbles rise to the top. Ahh, perfect.
Even though we love our Guinness here in Ireland, sometimes it can be nice to just try something different for the fun of it—plus, it's not as if Guinness is going anywhere. It's good to branch out and taste a different beer every now and again.
That's why, in our article today, we're going to list five delicious Irish stouts for you to try. Whether or not they're better than Guinness will be for you to decide, but we think they're pretty good.
Sláinte!
5. O'Hara's – a uniquely Irish stout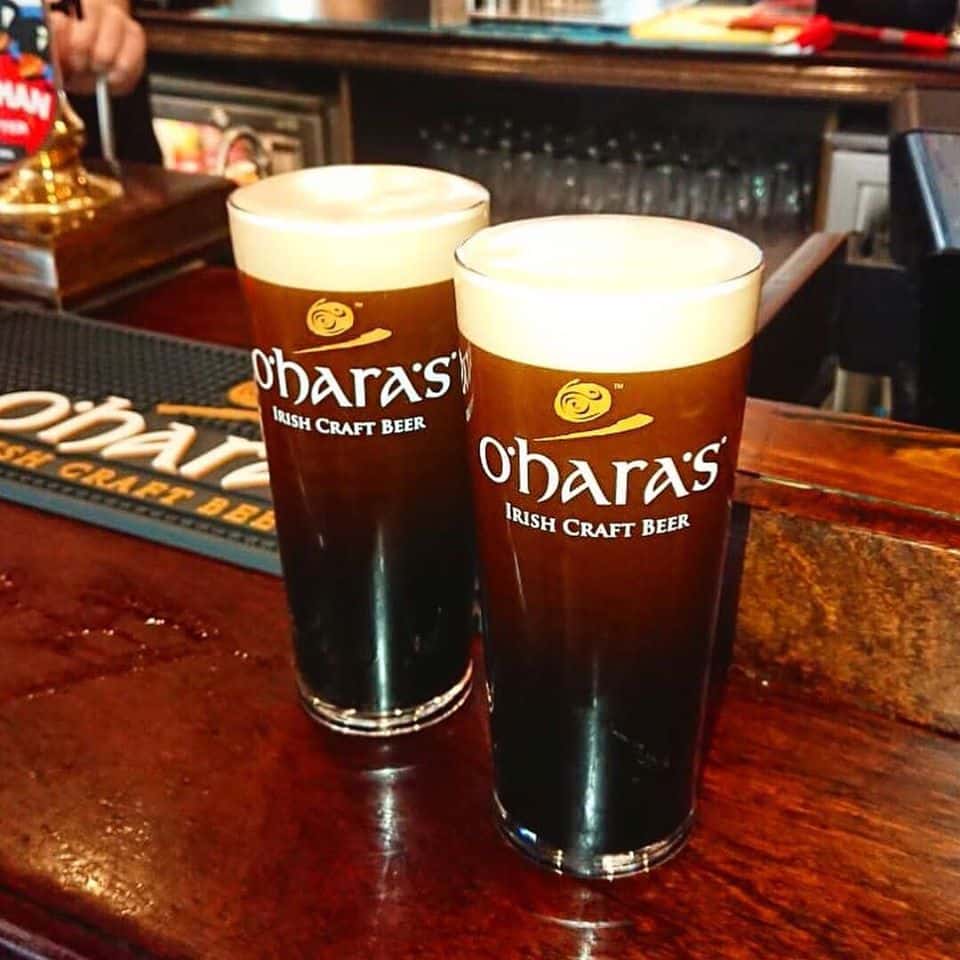 We're starting with an absolutely fantastic Irish stout. Anyone who has drunk O'Hara's before will immediately understand why it's on our list.
First brewed in 1999, O'Hara's Irish stout has been awarded prestigious honours for its quality and authenticity. It has a strong rounded and robust flavour, and it's incredibly smooth to drink. A generous amount of Fuggle hops also gives this quality stout a tart bitterness, which we love.
Anyone who has drunk it before will instantly recognise its iconic dry espresso-like finish. This lovely aftertaste keeps us going back for more.
A pinch of roast barley allows O'Hara's to stay true to Irish tradition and creates a flavour so often yearned for by seasoned stout drinkers.
4. Beamish – a balanced and delicious stout
We love Beamish. From the first sip to the last, this heavenly, creamy Irish stout utterly scintillates the taste buds.
From its roasted malt and slightly oaky-wood smell to its notes of dark chocolate and coffee, we couldn't not include this incredible stout on our list. If you ask us, it's a seriously strong contender for being better than Guinness, but we'll let you decide that one.
It has a dark-tan foam head that is utterly bursting with flavour; its popularity is such that it's now served in bars and pubs all across Ireland. One taste of this delicious dry stout and you may never want to go back to drinking Guinness again!
3. Murphy's – for a beer with delicious toffee notes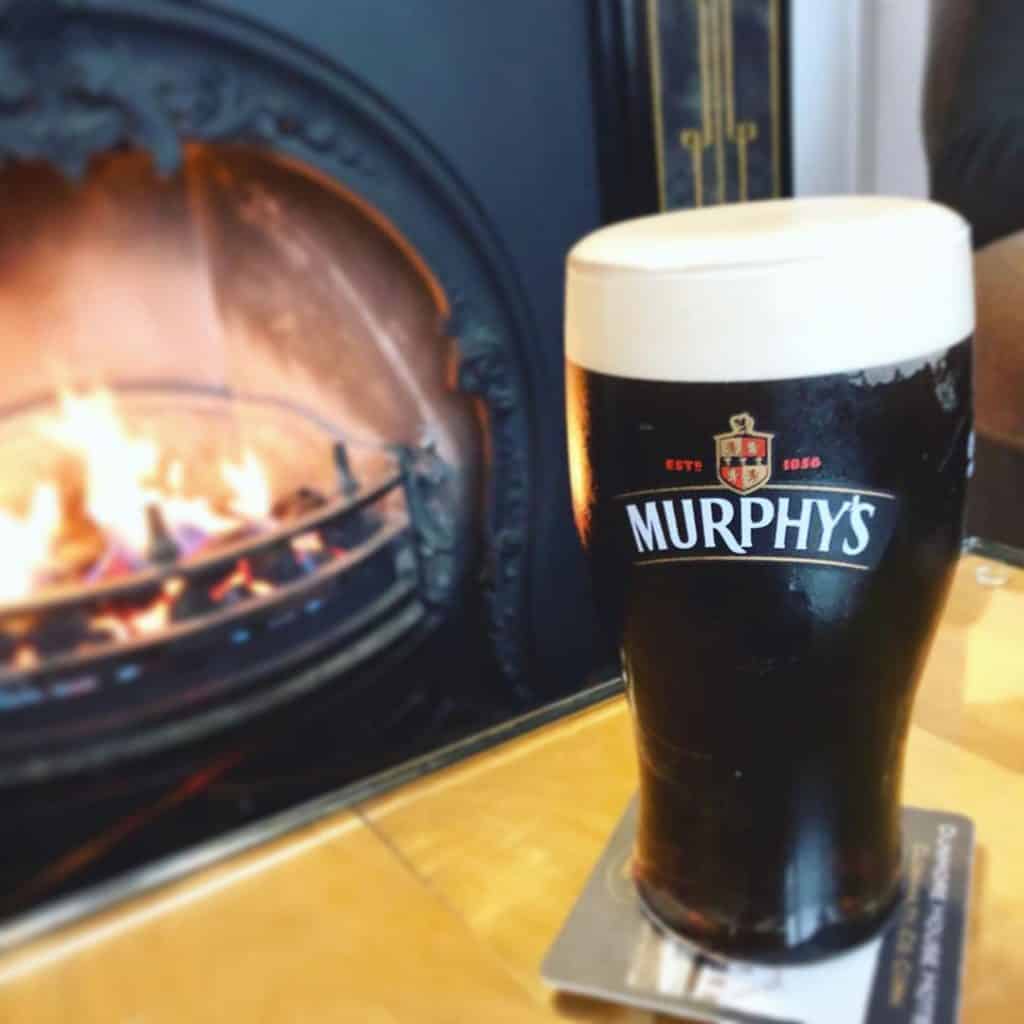 Murphy's is an internationally recognised Irish stout and has been brewed since 1856 in the well-known Lady's Well Brewery in Cork.
This Irish stout is dark in colour and medium-bodied. It's another silky-smooth beer, but this one has a much lighter taste than the first two on our list. That's why we love it. It also has very little to no bitterness, so if you're not a massive fan of bitterness in stout, this is the one for you.
It has mouth-wateringly delicious notes of both toffee and coffee, and Murphy's stout is well known for their irresistibly creamy finish. This stout really is like a meal in a glass.
2. Porterhouse Oyster Stout – a wonderfully smooth Irish stout with a hint of brine
Don't let the name put you off. No sneaky oyster is hiding at the bottom of this magnificent stout, only a delicious smoky and peaty flavour, with hints of the sea and dark-roasted coffee.
The hint of the sea isn't overpowering either, so don't worry about that—it's incredibly well balanced and a real delight to the palate. It might take a few sips to get used to, but once you are, you'll fall in love with the taste.
Its pour is a deep, dark, mahogany colour, and it has a very lively head that'll leave you with a big, foamy stout moustache—always a good sign when it comes to Irish stouts.
1. Wicklow Brewery Black 16 – a stout that could be better than Guinness
Ahh, yes, the Black 16. This is a real favourite of ours and the one stout we'd recommend to people wanting to try something other than Guinness.
A medium to full-bodied Irish stout, this pint offers the drinker a mouthful of delectable flavours ranging from vanilla to coffee to chocolate. The drinker will also be able to notice a slight nuttiness to the beer, something that we absolutely adore in the Black 16.
It has a lovely subtle bitterness, nothing is overpowering about this beer whatsoever. Each individual flavour has room to breathe and expand.
Is it better than Guinness? Quite possibly.