Paying for the cost of college alone can be very difficult. Thankfully, there is help, and we have listed five great scholarships for Irish American students to avail of.
A scholarship is a financial aid provided to students with prominent abilities but scarce funds. By contrast to the student loans and financial aid, scholarships are gifts that shall never be given back. Quite frequently they are given by philanthropies, corporations, and non-commercial organizations.
This kind of charity is considered socially important as when every member of the society is given the opportunity to grow, such society prospers. There are hundreds of various kinds of financial aid offered to US citizens with ethnic scholarships being only one type of aid among many.
Here is a list of five different and diverse scholarships offered by both non-commercial organizations and educational institutions which want to help young Irish sons and daughters to get into colleges of their dreams.
1. Mitchell Scholarship – helping the leaders of tomorrow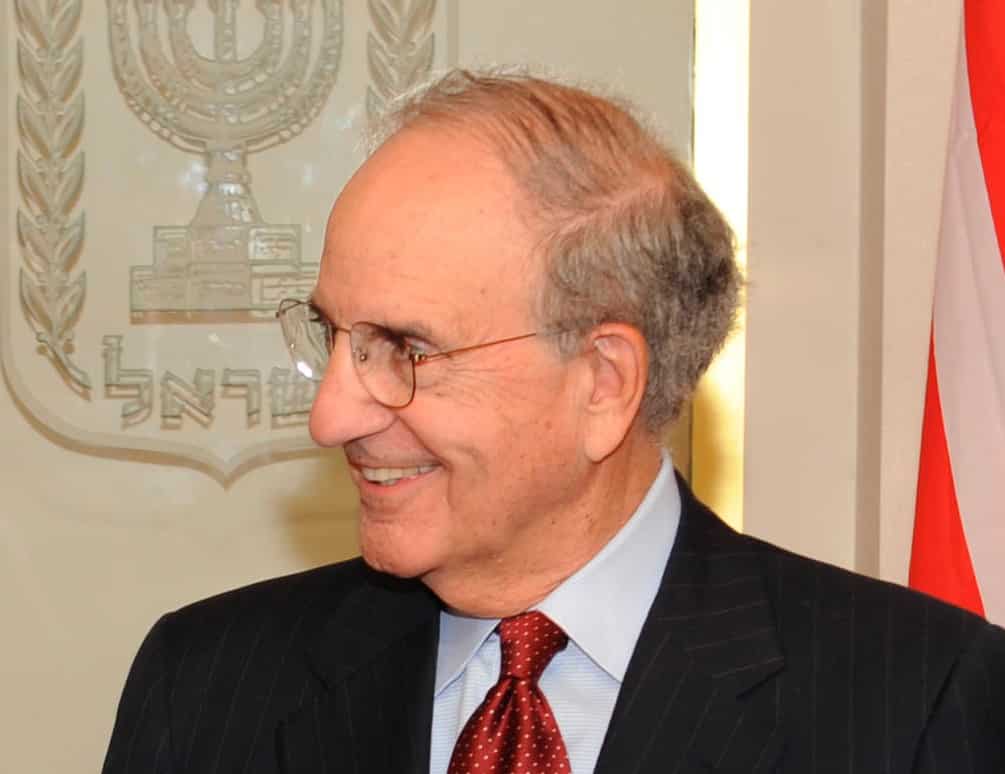 This Scholarship is provided by the US-Ireland Alliance and is named after George J. Mitchell, the former US Senator who contributed to the peace in Northern Ireland. The scholarship covers all expenditures for living, travel, and studying in the college or university of your choice, but the competition is rather harsh too.
To be eligible for the scholarship, you have to be a bachelor degree holder, older than 18 but younger than 30. As the organization states, the Mitchell Scholarship helps the leaders of tomorrow to meet each other and improve their bonds for the sake of future cooperation.
2. Michael J. Doyle Scholarship – assisting young Irish Americans
This scholarship is provided by the Irish Society who sees its mission in helping young Irish Americans. To apply for the $1,000 per year scholarship, you have to submit an essay that will show the board why they have to pay for your tuition rather than anyone else's.
And as the stakes are high, you might find some professional online help from a reliable service like CustomWritings.com come in handy. The writers of this academic assistance company compose custom papers that fully correspond to the requirements you set. Try them out to see how an exceptional scholarship essay should look like. 
3. Ancient Order of Hibernians scholarships – a more diverse scholarship
To apply for a $1,000 Irish Way Scholarship for the four-week program devoted to Irish culture developed by the Irish American Cultural Institute, the applicant has to be a child or a grandchild of an Ancient Order of Hibernians member.
The AOH has a more diverse scholarship as well. Children and grandchildren of the Order can apply for two $2,000 scholarships for studying in colleges and universities of Ireland. To be eligible for the scholarship, one has to be a student of an accredited educational institution in the USA and to be accepted to the accredited educational institution of Ireland.
4. James M. Brett Scholarship – for help studying Law
This is a quite individual scholarship that Siena College provides to young Irishmen who wish to study law. The scholarship is offered for one year and can be renewed for four years.
5. Mary C. Reilly Memorial Scholarship – to help young women of Irish ethnicity
This one-time non-renewable scholarship is provided to young women of Irish ethnicity by the Providence College. To apply for this scholarship, one should show great grades, demonstrate academic potential, and have plenty of school activities to tell about.
What are the types of scholarships existing in the US? – scholarships available for Irish American students
There are three main types of scholarships offered to American students. The athletic scholarships are given to prominent athletes and are usually provided by the sports departments of the educational institutions. Coaches from colleges and universities send their recruiters all over America to find new talented athletes to join their teams.
This means that to apply for this scholarship, an athlete can just send an email with the video of his or her performance to the coach of the college he or she is interested in.
Merit scholarships are usually given to truly talented young men and women who have proved to be excellent in some fields, be it mathematics, music, or geography. The battle between thousands of applicants can be tense, but this allows the scholarships to be given to those students who deserve them the most. The contests can include writing essays, poetry, or participating in a quiz, like the Geography Bee hold by the National Geographic Society.
There are also individual scholarships that are given to students who correspond to particular demands of the philanthropic society which provides such financial aid. These can be requests to the applicant's background, religion, nationality, etc. There are also scholarships given to those who plan to start a specific career that has a social meaning, like becoming a lawyer, a nurse, or a teacher.
How can one use the scholarship? – what your funds can go towards
Though there are scholarships that cover tuition, living on campus, and even books, not all of them are like this. Most of the scholarships help you only partially and you can find yourself in a situation when you get not what you have expected.
Let's say that one year in the college of your choice costs $5,000 and you've received a need-based loan of $2,000. Will this mean that the $1,000 scholarship you won thanks to some competition will cover you up and you will have to pay only $ 2,000 per year by yourself and right away?
Unfortunately, financial aid is in high demand and the scholarship you have won will be added to your assets, which means that your need-based loan will be partially covered by this scholarship and you will still have to pay $3,000 for your tuition. On the other hand, the sum of your future student debt will be $1,000 per-college-year lower which is a great thing.
Learn all the terms and conditions of every financial aid, need-based loan, and scholarship you apply for to know well what you will get in every situation.