Derry Girls is now a worldwide phenomenon of a series having become the highest-grossing Channel 4 comedy since Father Ted.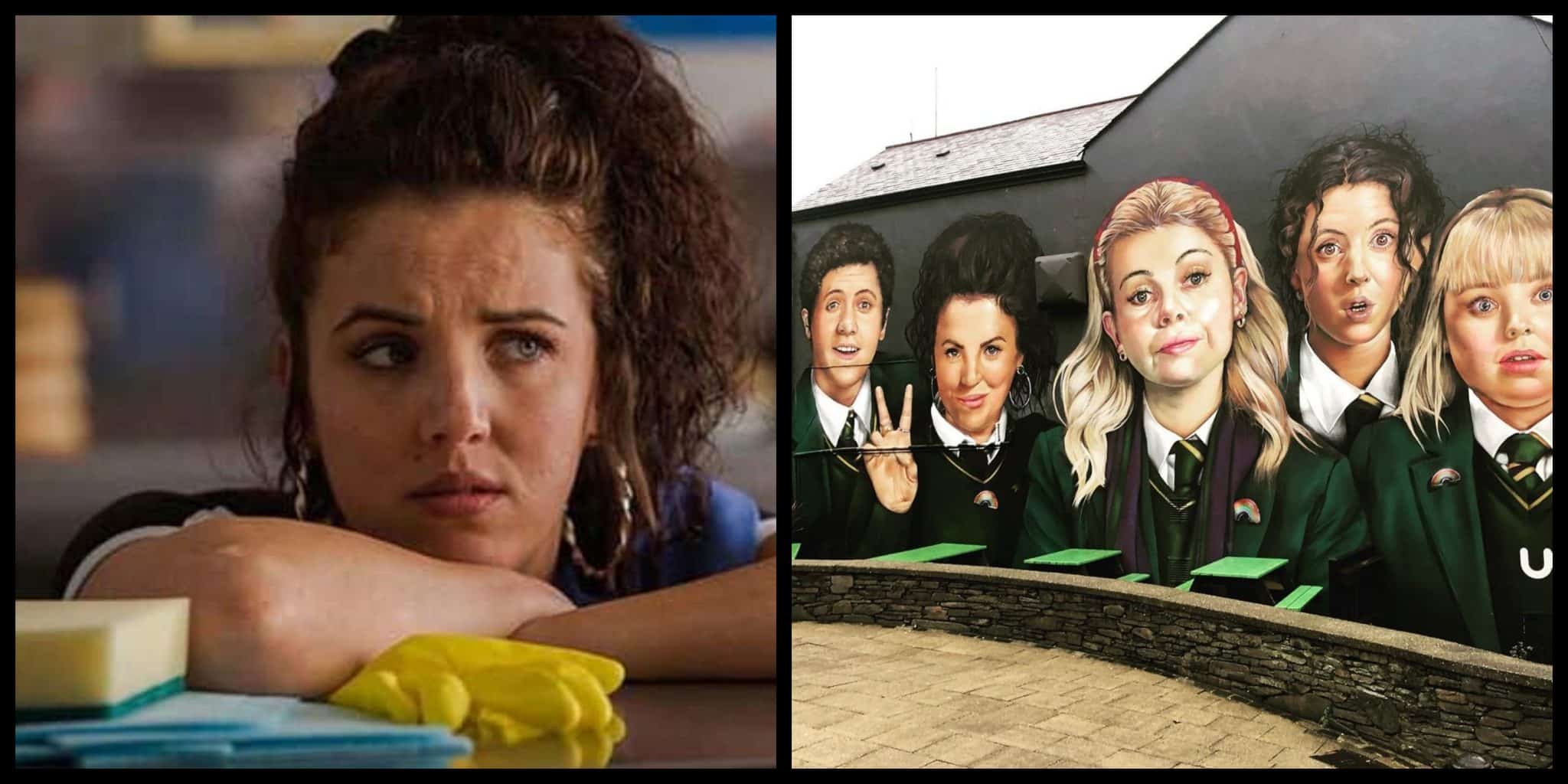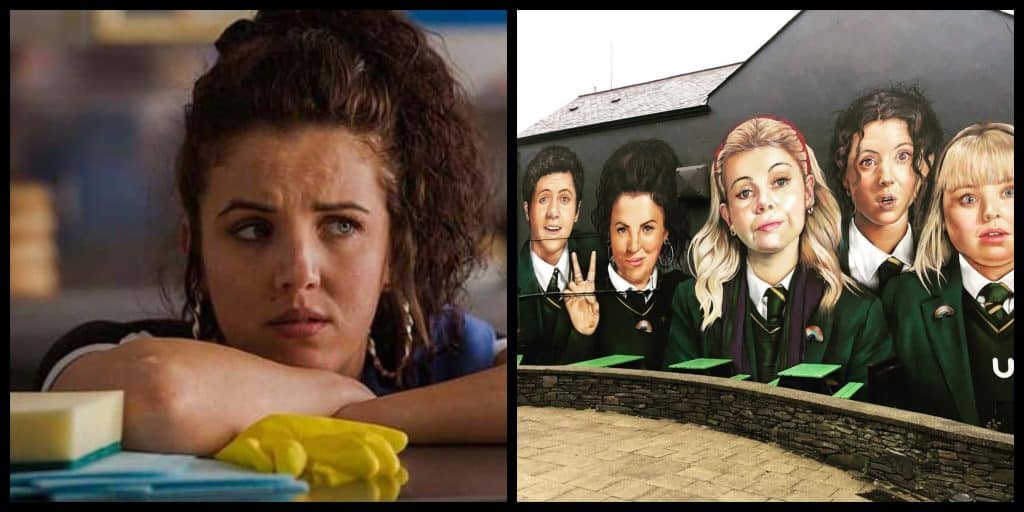 We decided to be a wee bit nosy and find out some little-known facts about the actors who play our favourite group of on-screen pals. Check out these five little-known facts about the Derry Girls cast.
5. They are not actually school age – like, at all
Erin and the gang are a fresh-faced bunch, and we certainly didn't think twice about them playing a group of fifteen-year-olds. We were shocked to find out that the cast members are all at least ten years older than the characters they play. Nicola Mary Coughlan, who plays Clare Devlin, is the eldest of the group at 33 years old. Yes, you read that right – little baby-faced Clare is actually 33.
And before you ask, even after more embarrassing extensive research, we were unable to unearth what night cream Nicola uses.
4. The cast is split between Derry natives and non-natives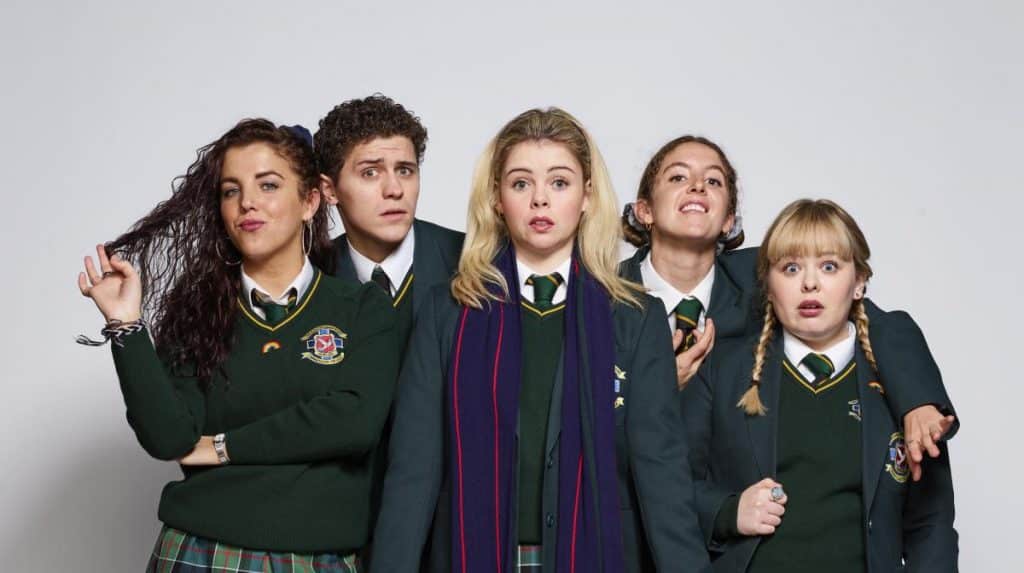 The seamless accents had us completely fooled, but actually, some of the main cast are southerners with a remarkable vocal imitation ability. Nicola Coughlan, who plays Clare, is actually from Galway, while Louise Harland (Orla McCool) is a Dub. Coughlan credits the iconic former Girls Aloud member, Nadine Coyle (of Popstars passport-gate fame), as her accent inspiration. That's quite a party trick, ladies!
There are some genuine Derry girls on the screen though – Saoirse-Monica Jackson (Erin Quinn) was born and bred in the walled city, as was Jamie-Lee O'Donnell (Michelle). Jamie-Lee is one of the only cast members who still lives in Derry – and she gave a hilarious interview to The Irish Times in 2018 about the incredible levels of attention she gets walking around her hometown.
3. They have their very own mural in Derry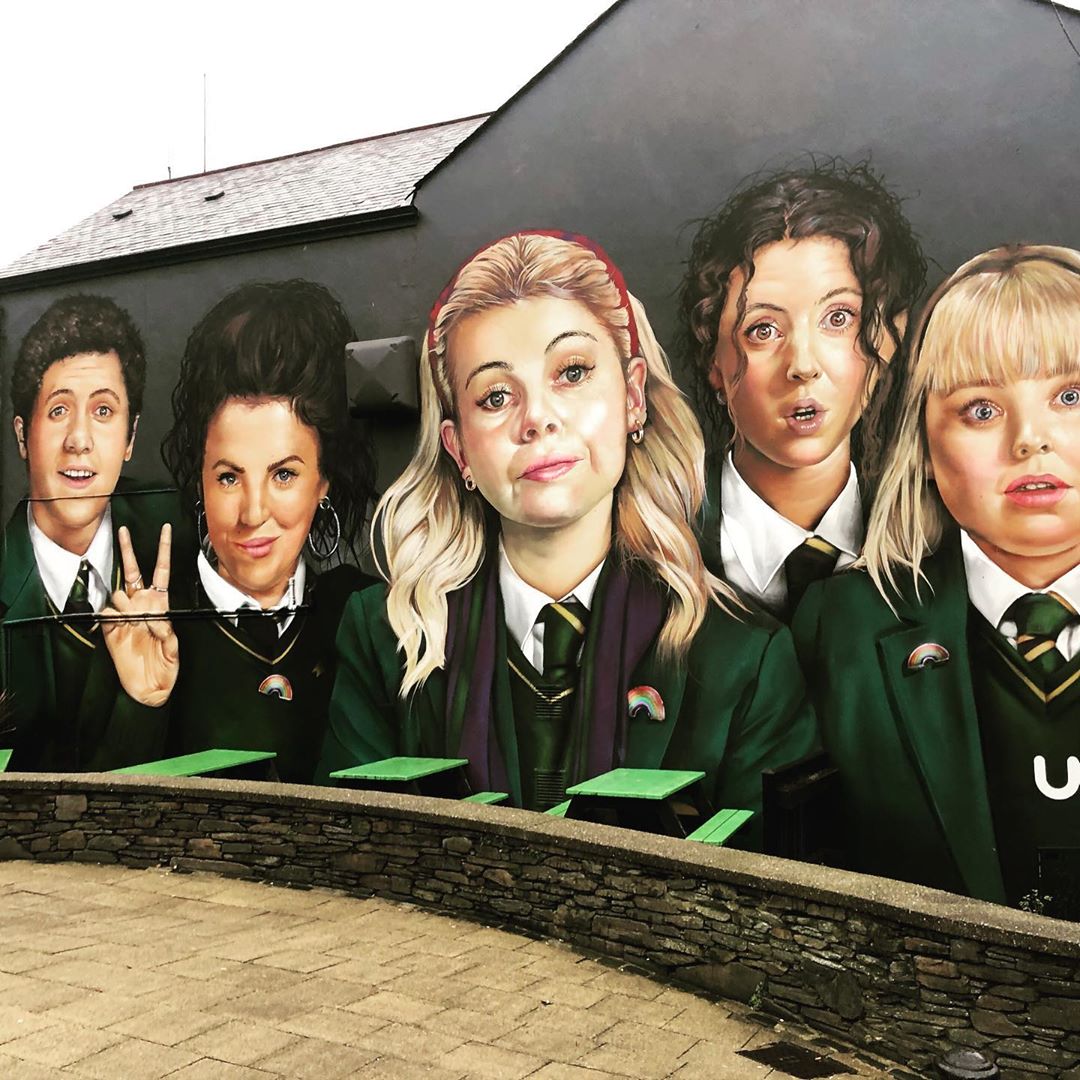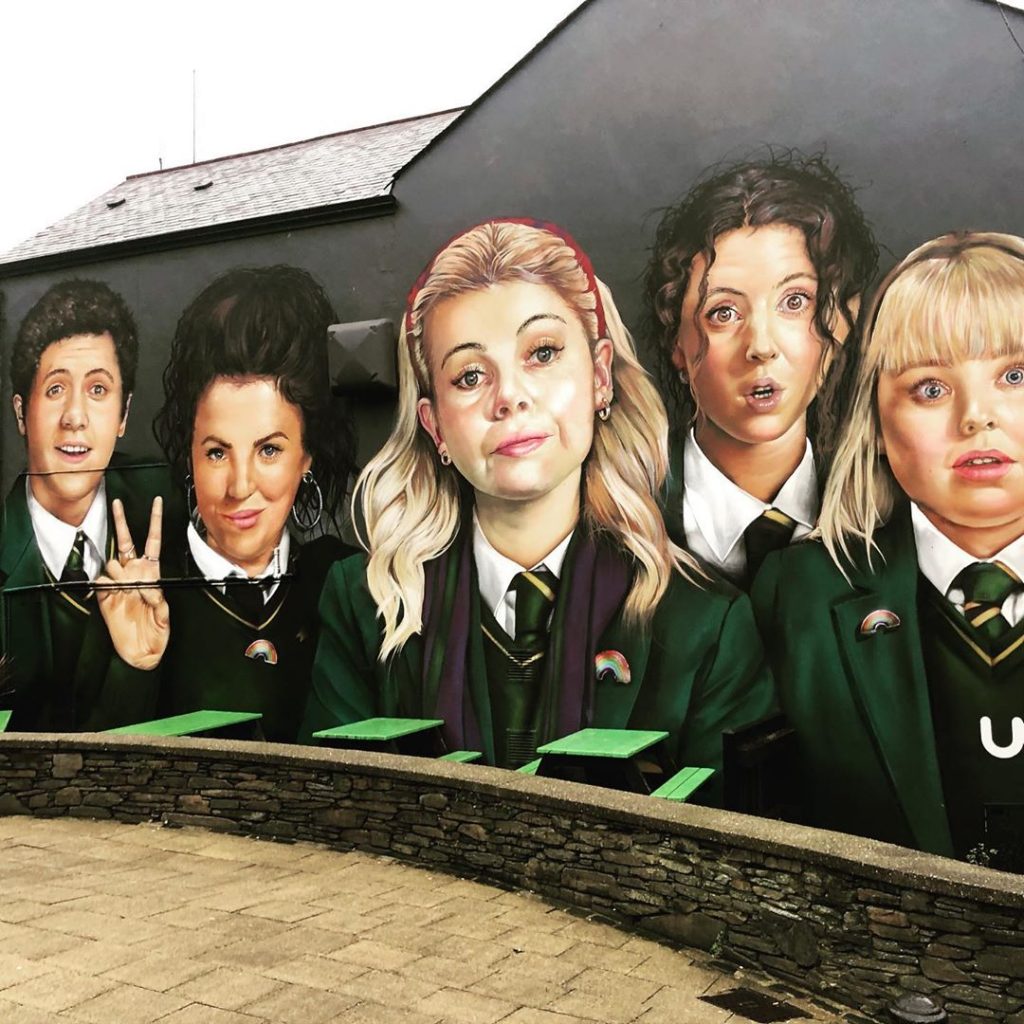 Derry is famous for its street art, much of which is political and all of which offers a fascinating insight into the history and culture of the city. It is, therefore, the ultimate compliment that the city of Derry saw fit to devote a wall to a mural of the Derry Girls cast.
Completed in January 2019 by Derry-based street artists UV Arts, it is now a proud stop on Derry's famous mural walking tours. If you want to see it with your own eyes, you'll find it on the corner of Badger's Bar & Restaurant, Orchard Street.
Fun fact about the mural – James Maguire (the token boy) was the last character to be painted. The people of Derry were very concerned that he wouldn't be included and were hugely relieved when his trademark curly locks began to crop up. Bless.
If you have any understanding of the significance of Derry's street art, you'll know why this is such a meaningful milestone for both the cast and the series.
2. They each have a Spotify playlist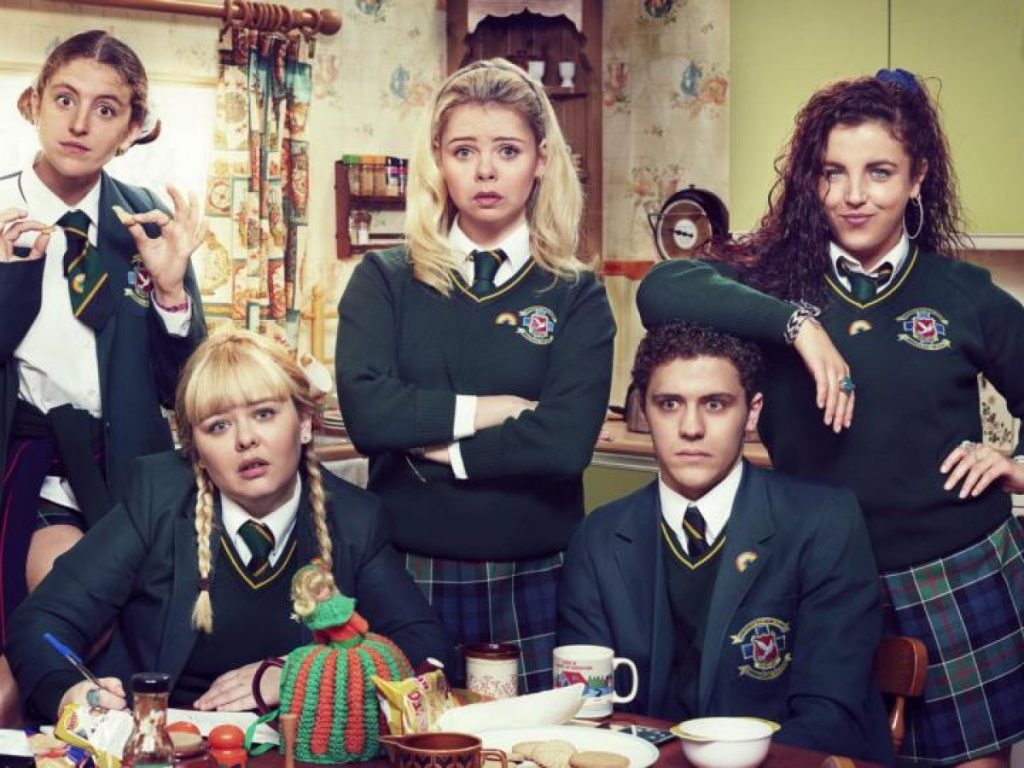 The nostalgic soundtrack of the series is just one of the many things we love about Derry Girls. We always love it when our favourite shows are generous enough to upload the tracks from each episode to a dedicated Spotify playlist – saves us some serious effort on Shazam.
Well, the cast of Derry Girls has entirely changed the game by making individual cast member playlists. Yes, you read that right – delicious old-school tunes to match the personality of each individual Derry girl are readily available to you on Spotify, and they're perfect.
Orla McCool is a whimsical mix of Kate Bush and Alanis Morissette, while Erin Quinn has your pre-drinks covered with her boyband hits. Michelle Mallon is an absolute mood with her Beastie Boys and Alice Cooper classics. And of course, if you want to mix things up a bit, the general soundtrack is available too. They really are too good to us.
1. They were put in some interesting situations during production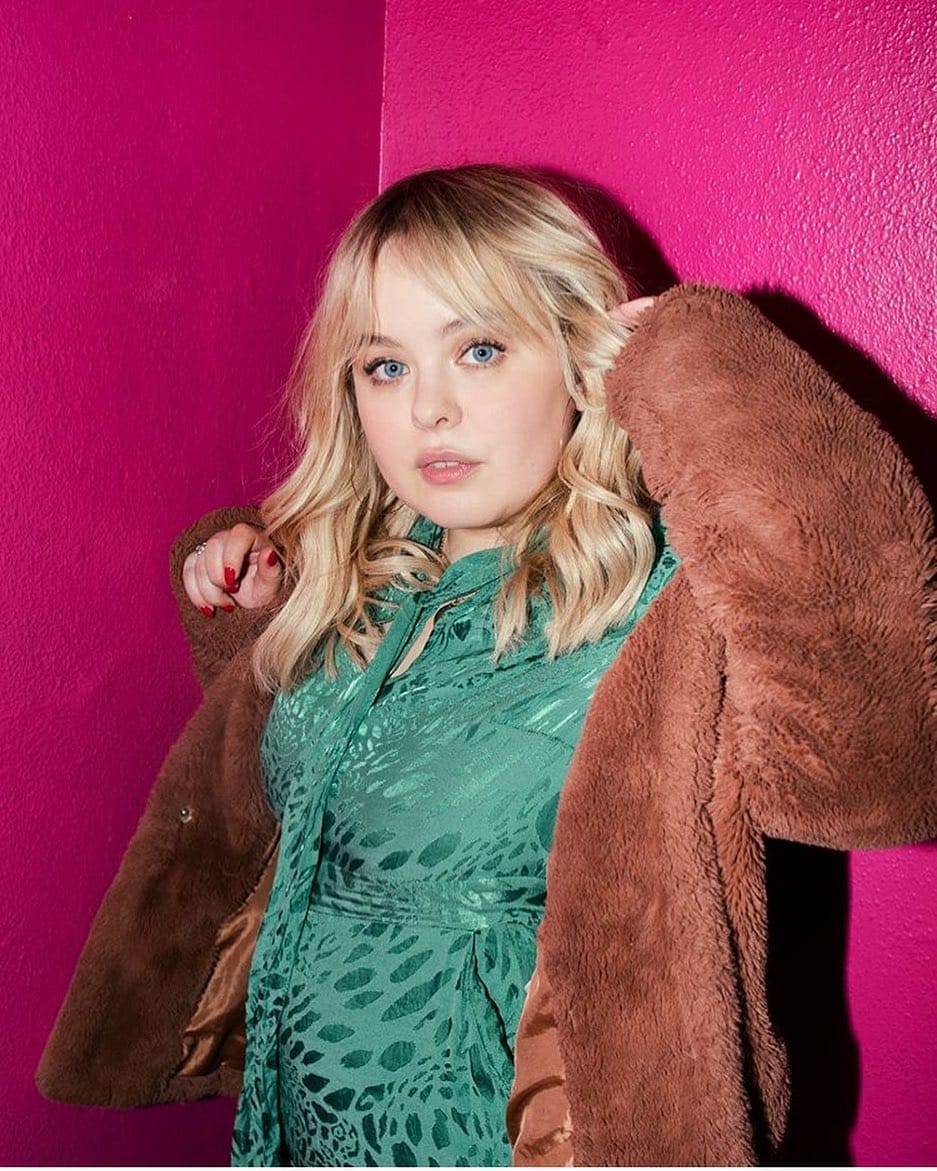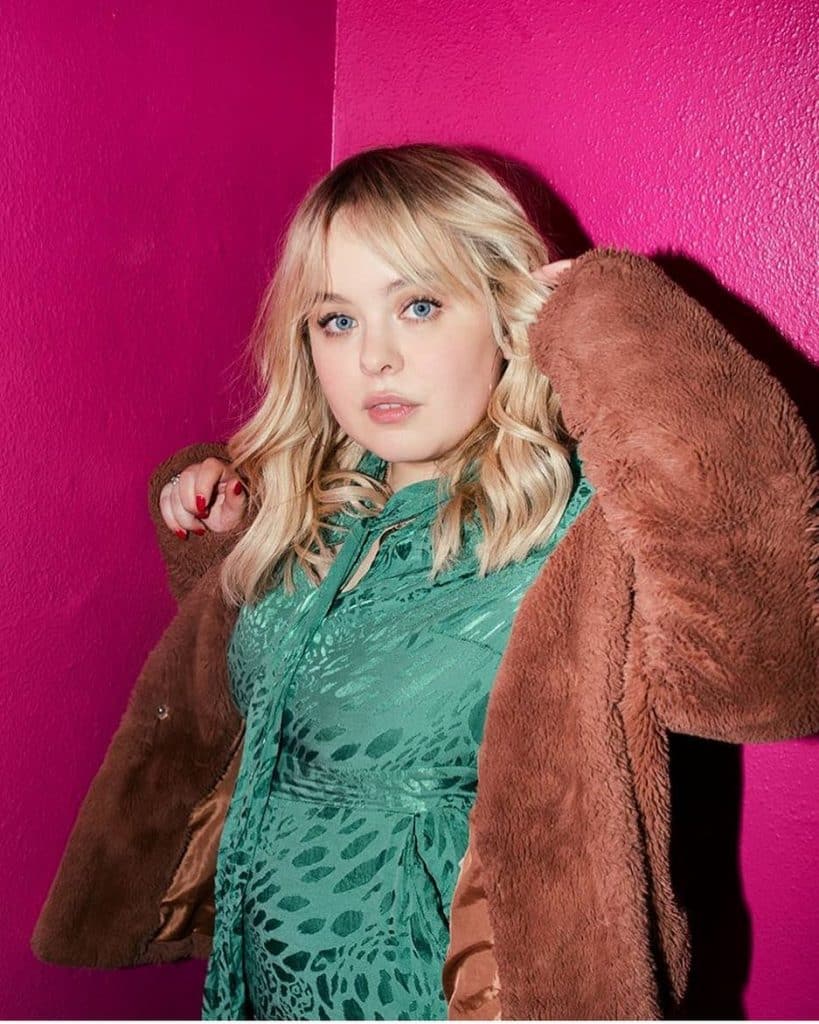 Screenwriter Lisa McGee and director Michael Lennox were not afraid to think outside the box when priming the cast of Derry Girls for their small-screen debut.
The cast was made to live together in a small apartment during the filming of season one, mostly to create a natural group dynamic and genuine friendship between the main characters. The cast also had a lot more creative freedom concerning the content of the series than many other actors have – for example, Louise Harland (Orla McCool) is the one who created the now iconic 'Like a Prayer' step aerobics routine.
Also, Nicola Coughlan was told that her character was gay at the beginning of filming. She was asked not to share this information with the rest of the cast and knew that it wouldn't be revealed to the audience for some time. However, this fact allowed her to add nuances to her acting performance that would make sense in retrospect after Clare came out later in the series. Clever stuff.