Located in the midlands of Ireland is a town called Tullamore. The town's most famous export has to be Tullamore D.E.W, an Irish whiskey which traces its roots back to 1829.
On a recent trip to the very south of Ireland, we had the pleasure of staying in Tullamore with an old friend who is now a talented Engineer in the Tullamore Distillery.
We were very fortunate to be given behind-the-scenes access to the newly built distillery on a private tour and tasting session, and we learned a few things along the way.
Here are the top five things we learned.
1. D.E.W is the initials of the whiskey's former general manager
First things first, the name. What is the DEW in the name all about?
Many people think it has something to do with actual dew, as in the water in the form of droplets that appears on thin, exposed objects in the morning due to condensation. Some even think it could be a reference to the famous Irish ballad 'The Foggy Dew.'
However, Tullamore D.E.W. is actually named after Daniel E. Williams, who was the general manager and later, the owner of the original Tullamore Distillery.
Tullamore D.E.W's website describes him as "the man who decided that true craft could only come from the True Character and insisted that his whiskey was made accordingly".
2. Production moved away from Tullamore for 60 years
The whiskey was established in the Tullamore, at the old Tullamore Distillery in 1829.
In 1954, the distillery ceased production, having been hit by declining sales due to some factors such as Prohibition, the Anglo-Irish Trade War and high taxes introduced by the Irish Free State.
In the 1960s, the brand was sold to John Powers & Son, the Dublin distillers who later merged with two other Irish distilleries to form Irish Distillers.
Then, in the 1970s, Irish Distillers closed their existing distilleries and consolidated production at a new distillery built in Midleton, County Cork.
In 2010, the brand was purchased by the Scottish company William Grant & Sons, who constructed a new distillery on the outskirts of Tullamore.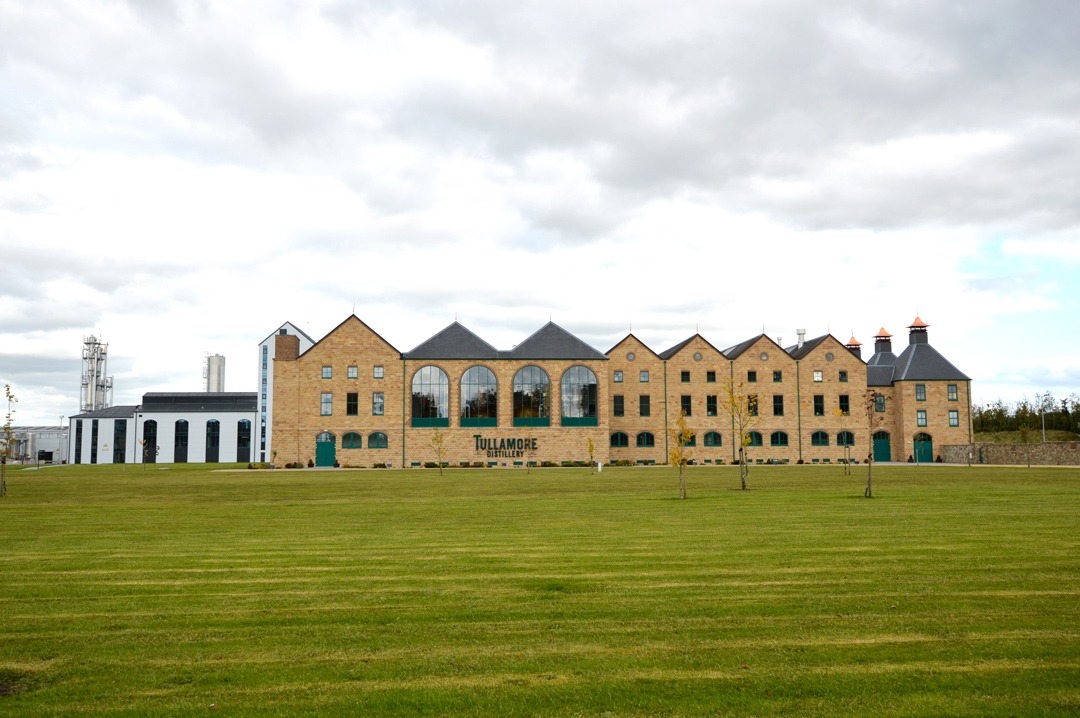 The new distillery opened in 2014, bringing production of the whiskey back to the town after a break of sixty years.
Interestingly, the master distiller who closed the gates of the old distillery for the last time handed the keys to the new master distiller which connected the old distillery with the new.
3. Beer is used to make whiskey
Beer enthusiasts, look away now. You might be shocked to find out that beer is first brewed then used to create whiskey.
However, it's not a made from regular beer such as Heineken.
The distillery brews a specific type of beer (distiller's beer). This beer is typically between 7 and 10% ABV.
It's perfectly drinkable, although you might not want to as it probably doesn't taste great.
That's because this beer was brewed solely for purposes of making whiskey, and not to be served in your local pub.
It isn't just Tullamore D.E.W that does this, pretty much all whiskey is made from beer.
Whiskey enthusiasts will know this fact well, but we were utterly clueless and were shocked to hear this fact.
4. They made possibly the best Irish TV Commerical EVER!
We all remember some of the great TV adverts produced by Guinness and Harp, but Tullamore D.E.W has an advert to rival them all.
The advert in question features four young gents winding their way across a grassy hillside on a rainy day, suited up in their most elegant clothes.
The lads end their journey sitting on a stone wall facing a graveyard by a chapel, drinking whiskey and singing the classic Irish folk song "A Parting Glass" in the rain in honour of an old friend they are about to say goodbye to.
We're not going to ruin it for you so have a watch at it below:
5. Tasting lesson: older whiskey isn't necessarily better
Some say that whiskey gets better with age, so we assumed that when we tried Tullamore D.E.W's 14-Year-Old Single Malt Single Malt Whiskey, we thought it would be nicer than the 12-year-old Special Reserve.
However, we found out that this is not always the case.
Both whiskies were excellent in their own right, but the 12-Year-Old is definitely a nicer whiskey.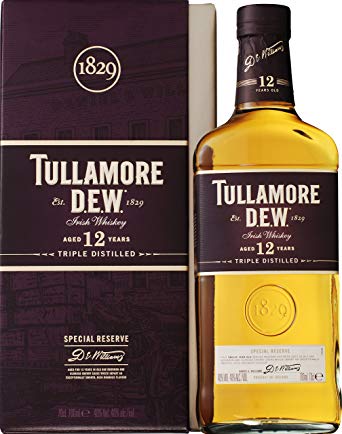 That said, the 14-Year-Old is a Single Malt, and the 12-Year-Old is a blended whiskey, which essentially makes them different whiskies.
Still, the 12 wins and we'd go as far as saying that it is the best whiskey I've ever tasted (I'd just like to point out that I haven't been paid to say that, it genuinely is my favourite).
Sláinte and a big thank you to Matthew Lynn and the team at Tullamore D.E.W!
And, check out our Best Pubs in Tullamore article if you are planning a trip.
Get featured on Ireland Before You Die
Do you want to get your Irish business more online exposure? Especially to those interested in travelling the best places in Ireland? Then why not get a dedicated feature on Ireland Before You Die. Find out more 
here.