Belfast is the dynamic capital of Northern Ireland. Located a short two-hour drive from Dublin, Belfast is a city that is blossoming.
The capital is ripe with a youth population, a thriving nightlife, and sites of cultural and historical interest. And given its proximity to natural sites of beauty and wonder, it is a pretty solid choice for a getaway when in Ireland.
Here are the top five reasons to visit Belfast for a weekend.
5. Nightlife
If you're considering a weekend trip to Belfast, a major draw is its nightlife.
This is not to say that it will rival other European cities such as Berlin or London—that is not the kind of nightlife we're talking here. When we refer to nightlife in Belfast, we are alluding to its dynamic bar and pub scene.
If you're craving an "old-man pub" where locals dominate and Guinness flows freely, you'll find it.
Perhaps you're looking to dance the night away in a lively bar, without the commitment of entering a gaudy nightclub. No worries there either!
If you want smoky jazz in a lavish laid-bar setting, Belfast has it too.
Belfast has a broad range of nightlife options and truly excels in terms of bar and pub culture. Live music is a popular feat, too, whether that is "trad" or contemporary, so get your dancing shoes on during your weekend trip to Belfast.
4. Restaurants
The restaurant scene in Belfast is booming. A new wave of upscale eateries have taken the city by storm in recent years, and we love it!
New, immersive dining experiences are all the rage, so if you're keen to have tea beside the replica grand staircase immortalized in the 1997 cult film Titanic, eat inside a shipping container restaurant, or dine in the subterranean setting of Crumlin Road Gaol in the old inmate's canteen—no problem!
Furthermore, an increase in cool little cafés that focus on healthy eating, alternative diets, and speciality coffee means that the Belfast culinary scene truly has its finger on the pulse of food trends.
3. Entertainment
One thing is certain: you won't be bored if you visit Belfast for a weekend. There are tonnes of things to do in the city.
Whether you're after adventure (see #2) or looking to learn a little something (see #1), you don't have to look far.
Belfast's SSE Arena is booming nightly with international, world-class artists taking to the stage. If you're feeling like seeing a spot of theatre, check out the Grand Opera House that has been open since 1895.
Or, if you want to enjoy something a little more low-key, there is live music from local artists nightly in bars around the city.
Simply put, entertainment exists en masse in Belfast!
2. Adventure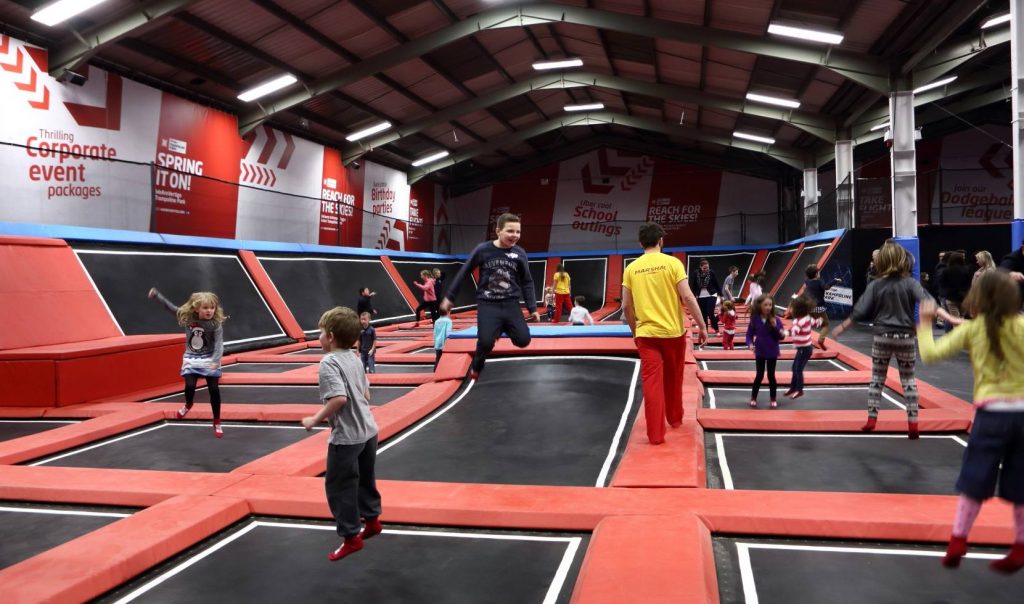 For those of you craving a little more adventure during a weekend trip to Belfast, never fear—Belfast is bountiful for adrenaline junkies and thrill seekers.
There is indoor skydiving and high-rope walking, as well as adventure parks and excursions to enjoy daily. Needless to say, you won't get bored when you're on a weekend trip to Belfast.
We Are Vertigo is a great place for those of you looking to add a little bounce to your day. This indoor inflatable adventure park is fun for all ages. The Jungle NI offers activities such as zorbing and paintball. If you're looking to raise some hell, go off-road driving at Todds Leap.
1. History
One of the most captivating elements of a trip to Belfast is the chance to gain a little look into its rich history.
The city is home to some fantastic museums such as the Northern Ireland War Memorial Museum, which offers insight into the North's experiences during World War II.
Black Cab tours trace the cityscape during the Troubles (a time of political, social, and cultural unrest which spanned from 1968 – 1998). It is a compelling experience and one not to be missed when visiting the city.
One of the most popular historical pulls for the city, one could argue, is the presence of Titanic Belfast, a world-leading tourist attraction located in Belfast city. The infamous "unsinkable ship" was built in Belfast's docklands, and the award-winning interactive museum is without a doubt the top reason to visit Belfast for a weekend.   
If you are interested in Belfast, you should consider a 'More than the Troubles' walking tour.