From whiskey tasting to Irish dancing, here are five reasons to check out The Points and An Síbín in Belfast.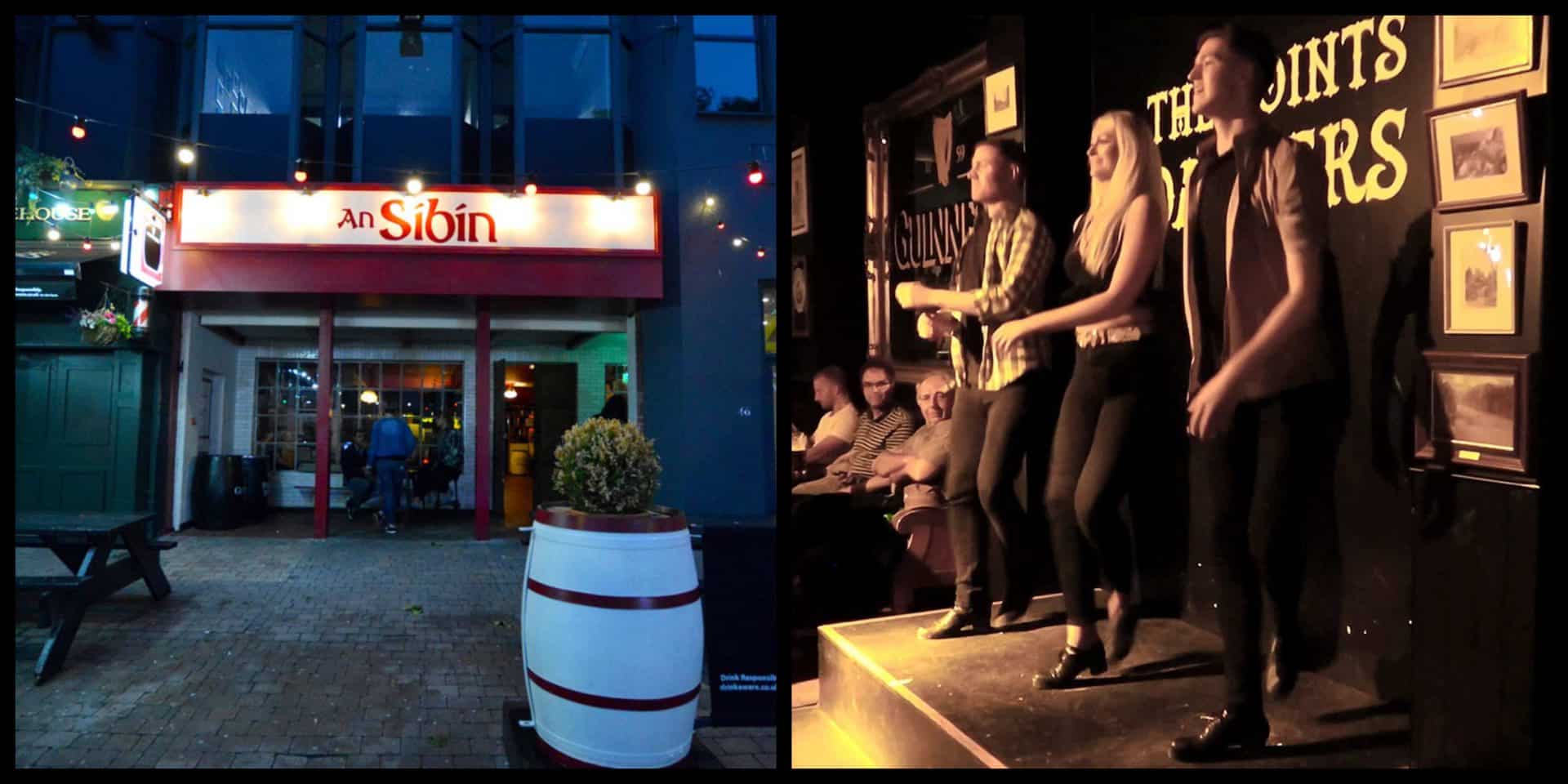 Belfast, the capital of Northern Ireland, is a small but buzzing city full of character and craic (Irish slang for "fun"). And if there's one thing that makes for good craic, it's a night out at a traditional Irish pub or bar.
Superb drinks, comfy seating, and a visually inviting space are all elements of a great Irish pub, in our opinion. But add live folk music, Irish step dancing, and a whiskey tasting room, and you have the ingredients for an unforgettable night out.
If you'd like all of that in one location, let us point you to The Points Whiskey and Alehouse and its adjoining whiskey bar, An Síbín. Situated on the Dublin Road in the heart of Belfast, these venues are attached so that customers can wander freely between the two.
We recently had a chance to soak up the atmosphere and drinks at both. Based on our visit, here are five reasons to check out The Points and An Síbín in Belfast on your next night out. You'll probably see us there!
5. The cosy ambience and décor
Stepping into The Points and An Síbín, you'll feel an immediate sense of comfort and culture. Sit by the fireplace and find yourself surrounded by old Irish collectables and idyllic framed pictures that transport you to different times and places in Ireland.
In An Síbín, you may feel like you've returned to your Irish childhood, as behind the bar are shelves of classic Irish snacks and sweets—from containers of Clove Rock to boxes of Cornflakes. What's more, shelves near the booths hold antique items such as clocks, bread tins, and vintage books.
At the bar in An Síbín, you'll also find an antique potato scale (because we all know how important potatoes are to Irish culture), as well as a stack of board games that you and your mates can play over a pint.
Fun fact: Síbín is Irish for "shebeen," a term originating in Ireland around the turn of the 17th century. It referred to an illicit bar or club where whiskey and poitín were the drinks of choice.
4. The vibrant live music
If there's one thing that signals a good night out at the pub, it's live music. The Points offers just that, all seven nights of the week. We stopped in on a Friday night just before nine, while a harmonicist and a guitarist played inviting folk tunes, and people gathered around tapping their feet.
Next, a trio consisting of a fiddler, banjo player, and guitarist took the stage. Together they put their own spins on traditional Irish favourites such as "Tell Me Ma" and "Whiskey in the Jar," and it wasn't long before clapping and even dancing ensued among pub-goers.
When a pub has people up and dancing before half-nine, you know you've come to the right place. Later in the night, folk covers of more modern songs like "Shut Up and Dance" kept hips swaying and heads bobbing.
Note: Loudspeakers in An Síbín allow the live music to be heard and enjoyed in both venues.
3. The fantastic craft beer and ale
Fancy a Guinness? Or perhaps a refreshing light beer? The Points has an extensive selection of both local and international craft beer and ale behind the bar, so there's a range of choices to suit your mood on any given night.
You might choose to enjoy these drinks during happy hour, every Friday from 4 p.m. to 7 p.m., when complimentary bar snacks are also on offer. Yes, you heard right—complimentary snacks!
Of course, if you're not in the mood for beer or ale, don't worry; The Points offers stellar cocktails and wine too. And, of course, whiskey—which brings us to our next point.
2. The whiskey selection and tasting room
One thing Northern Ireland is known for is its Bushmills whiskey, made at the Old Bushmills Distillery down the road from the Giant's Causeway. Tasting Irish whiskey is an experience not to be missed—whether you're a whiskey connoisseur or not.
The Points and An Síbín in Belfast offer a fantastic setting for that experience. The former has an impressive selection of whiskey behind the bar, and the latter contains a whiskey tasting room that's available for private hire—a brilliant idea for birthday, stag, or hen parties.
As if that isn't impressive enough, the Irish Whiskey Awards have nominated An Síbín for the Irish Whiskey Bar of the Year 2019 award. Though it's only been open a few months, this bar is already putting itself on the map as a focal point for the whiskey-loving community on the Emerald Isle.
The wise words painted on the wall of the tasting room say it all: "What whiskey will cure – there is no cure for." If we had to recommend one whiskey to try at The Points or An Síbín, we'd suggest the 16-year-old Bushmills malt whiskey they have on offer. It sure has a kick to it!
1. The lively Irish dancers
Step dancing is a staple of traditional Irish culture, and one thing you don't often get in pubs around Belfast is the chance to watch Irish step dancing for free, especially on a regular basis.
Every Friday and Saturday night starting at about 10 pm, the Points dancers come on stage in periodic bursts of impressive footwork. The dance stage conveniently sits where The Points and An Síbín join, so customers lounging in both pubs can get in on the fun.
Check out our short video below to watch the talented Points dancers in action, as well as other highlights of The Points and An Síbín in Belfast. That said, nothing beats going there in person!
More Info
Address: 44 Dublin Rd, Belfast BT2 7HN
Websites: http://sibinbelfast.com/ and https://www.thepointsbelfast.com/
Get featured on Ireland Before You Die
Do you want to get your Irish business more online exposure? Especially to those interested in travelling the best places in Ireland? Then why not get a dedicated feature on Ireland Before You Die. Find out more 
here.