Want a comfy place to get lost in a book? We've rounded up the five cosiest bookshops in Dublin.
Ireland is renowned for its rich literary history. Our small island has birthed some of the most influential writers of our time, from Oscar Wilde to Jonathan Swift.
What better way to celebrate this literary tradition as the weather turns cooler than finding a cosy refuge to get lost in a new book? Take a break from the hustle and bustle of city life and escape to one of the cosiest bookshops in Dublin.
5. Alan Hanna's Bookshop – specialising in Irish interest titles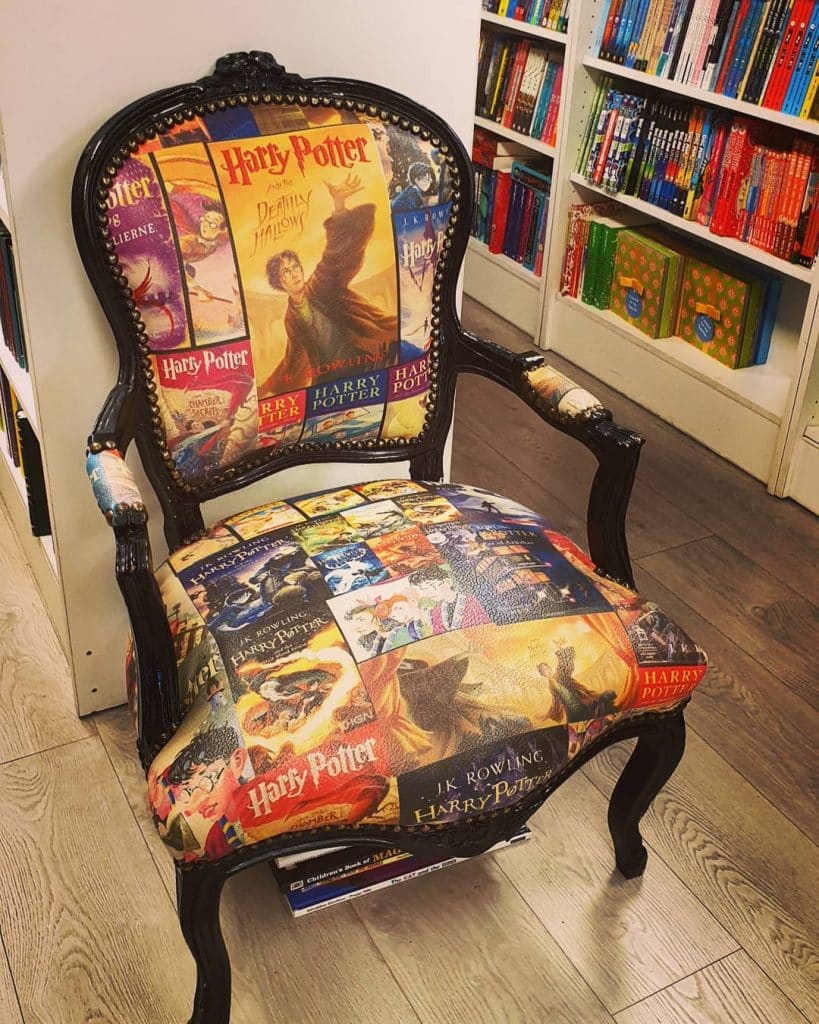 As the wind develops an icy bite through the streets of our fair city, you could do worse things that step into the warmth of Alan Hanna's Bookshop. Safely tucked away from the busy tourist hotspots, you'll find a wealth of titles to choose from, many with a focus on Irish history and culture.
This store has become somewhat of an institution for book lovers all over the city, currently being run by the fourth generation of an Irish family. Wipe away your winter blues with a cup of hot chocolate from the attached coffee shop and get lost in a good novel at Alan Hanna's.
Address: Rathmines Road Lower Rathmines Rd Lower, Rathmines, Dublin 6, D06 C8Y8, Ireland
4. The Company of Books – for a literary community
It's important to support our independent bookshops in Ireland, and The Company of Books is a great place to start. Despite its small yet cosy size, this shop offers a wide selection of books to choose from.
Opened in 2009, the store is nestled in a sleepy residential area of Dublin, so you'll be free from distraction to get lost in whatever genre takes your fancy.
As the winter will soon be upon us, this shop has you covered for those days you can't face leaving your fireside. A Company of Books hosts an online book club that meets monthly, meaning anybody can experience the unique sense of community only a group of people reading together can bring.
Address: 96 Ranelagh, Dublin 6, D06 R6C8, Ireland
3. The Winding Stair – for a boozy reading session
The Winding Stair is named after a poem by Irish literary legend W.B. Yeats. Why not soak up one of his many influential titles in this beautifully cosy bookshop in Dublin?
Browse the shelves on the ground floor, then make your way up the (you guessed it) winding staircase to the artisan Irish restaurant above, which serves both lunch and dinner.
Whether you like your books accompanied with tea, coffee, or a glass of wine, you'll have all your needs taken care of here.
This Aladdin's cave of books also carries a selection of more unconventional titles you won't find elsewhere, all within an ornate setting.
Address: Ormond Quay Lower Ormond Quay Lower, Dublin 1, D01 R9Y5, Ireland
2. The Gutter Bookshop – for unique gifts and stationery
You might have heard this common phrase in Ireland: "Get your mind out of the gutter!"
Don't let the name fool you; The Gutter Bookshop caters for all booklovers, not just fans of the erotica genre.
Another independent bookshop on our list, this spot offers both unique titles and bestsellers, all within its bursting shelves.
You'll also be able to pick up some special gifts and stationery for any occasion, ideal for friends and family fond of Irish literature. If you can't see the title you're looking for here, the friendly staff will be happy to assist you.
In all seriousness, the shop's name actually takes inspiration from the famous quote by Oscar Wilde: "We're all in the gutter, but some of us are looking at the stars."
Address: 20 Railway Rd, Dalkey, Co. Dublin, Ireland
1. Books Upstairs – travel the world through a single book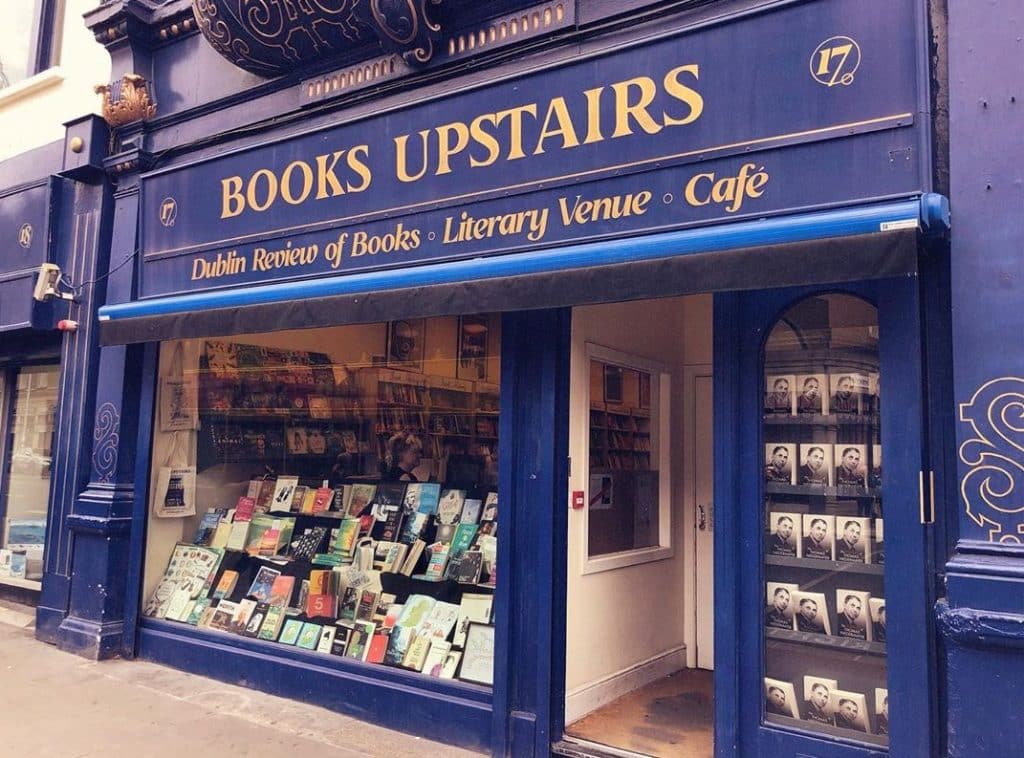 Originally housed in College Green, the charming Books Upstairs is one of the cosiest bookshops in Dublin and has been adored by book lovers, particularly fans of world history books, since its opening.
Now stationed in the heart of the city centre, this ambient bookshop is complete with a cosy café. As well as an impressive selection of book reviews and new and older titles, the royal blue-fronted store also holds regular literary events and readings.
Call in and leave your email with the friendly staff here to be alerted about these upcoming events and more.
Address: 17 D'Olier Street, Dublin 2, Ireland