Ireland is well known for its quaint traditional cottages, dotted across the ever-changing landscape, and found within hidden gems. If you're planning a trip, here are our top five adorable cottages in Ireland that you can stay in.
If its peace, tranquility and nothing but the sound of the birds or movement of water you're after, then a retreat to the Irish countryside is what you need. This beautiful part of the world is well known for its ancient stone houses with cute thatched roofs, and it is one of the main features that attract visitors each year.
Here at Ireland Before you Die, we want you to experience both, so we have found the five most adorable Irish cottages that you can stay in, each one just as idyllic as the next. And yes, these fairy-tale homes really do exist.
So, if you've always dreamed of setting foot in a traditional Irish cottage, you can now do just that, and, better yet, you can stay there and really experience country life. All five are little gems but each have something different to offer.
5. Beach Cottage, Co. Galway – a rustic getaway in Connemara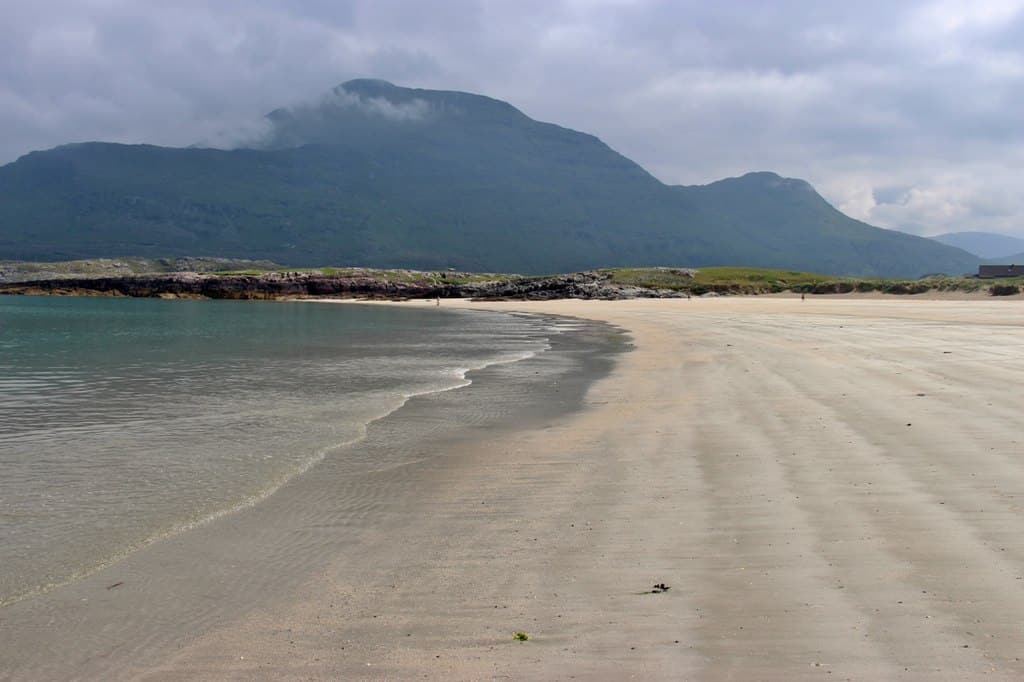 Within a few minutes' walk from this little beauty, you will arrive at one of the most fabulous beaches in the whole country, that of Glassilaun Beach in Galway.
You will be forgiven for thinking you are on a tropical Caribbean island, but when you return home to this rustic cottage, you can light the log burning stove, take a hot bath and return to the Irish country life.
Address: Glassillaun, Renvyle, Co. Galway, Ireland
More info: HERE
4. The Red Stonecutters Cottage, Co. Clare – quiet and rural coastal cottage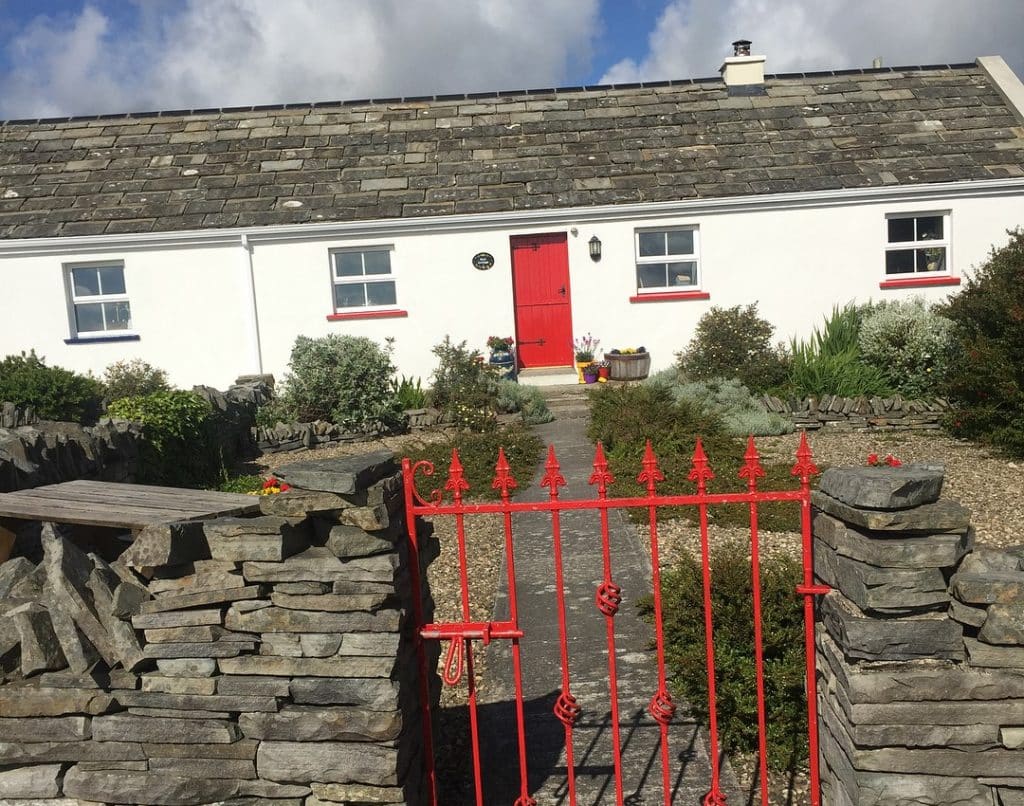 Close to the beach towns of Doolin, Lahinch and Liscannor, this restored cottage has many aspects of its past life and staying here is like going back in time. Sign us up!
Sitting atop Doonagore with panoramic views of the Atlantic Ocean, the Aran Islands and the Burren, this is truly one of the most adorable cottages in Ireland that you can stay in.
Address: Unnamed Road, Co. Clare, Ireland
More info: HERE
3. Four Directions Cottage, Co. Cork – one of the most adorable cottages in Ireland that you can stay in
This beautiful and unique cottage located in County Cork is an absolute gem. Not only is the property in an idyllic location, but it is completely renovated so everything is traditional but tastefully decorated.
With magnificent views over Bantry Bay, visible from all directions, you will be spoilt for choice when it comes to activities in the area. Whether you want to completely relax in this peaceful surrounding or go hiking along the many trails close by you will be in the heart of it all, so the choice is yours, making this one of the best cottages in Ireland that you can stay in.
Address: Park, Waterfall, Castletown-Bearhaven, Co. Cork, Ireland
More info: HERE
2. Rose Cottage, Co. Wicklow – retreat to an 18th Century cottage
One of the best cottages in Ireland that you can stay in, this house is full of character and located in an ideal setting to explore the majestic Blessington Lakes as well as being close enough to explore Dublin city centre.
Located in Ireland's Ancient East, this large and homely cottage is a perfect base to explore many historic areas including Glendalough and Roundwood. We would truly recommend a stay here if you are thinking of visiting the Emerald Isle.
Address: Rose Cottage, Kilbride, St valery'S, Co. Wicklow, Ireland
More info: HERE
1. Cloch Na Scith, Co. Galway – thatched cottage comforts in Spiddal
In at our number one spot of the most adorable cottages in Ireland that you can stay in has to be Cloch Na Scith, located close to the quaint town of Spiddal. This dreamy cottage is like something featured in a magazine and is an absolute fit for your Irish country vacation.
Within close proximity to The Burren, the Aran Islands and Connemara, this place is ideal for exploring what the west coast has to offer. Although, we wouldn't blame you for just wanting to relax at home and enjoy the beach views.
Address: Kellough, Spiddal, Co. Galway, Ireland
More info: HERE
Let us set the scene; you wake up, open the curtains and make a fresh brew on the wood fire stove which you will then enjoy with a backdrop of some stunning landscape, before preparing to head off into the wilderness to explore the beauty of the countryside, the buzz of the villages and the ancient history of the land.
When you return, you will take a nice hot bath whilst listening to nothing but the birds chirping from the trees outside before enjoying a delicious home cooked dinner with a glass of wine as the sunsets, before putting your feet up and preparing to do it all over again the next day. Doesn't sound too bad, does it?