Limerick – a city that is sometimes overlooked when travelling in Ireland. However, Limerick city and the surrounding area has much to offer visitors.
Limerick is a must and when you are here, use this 48 hour itinerary for the Limerick area. From foodie spots to tourist attractions, we have you covered when you are in the great south west.
Day 1: Morning
Breakfast at The Locke Bar
Located on the quays of the River Shannon, the Locke Bar is a typical Irish pub that does a fantastic full Irish breakfast. More food than you can eat, this breakfast spot will have you full until lunchtime.
It opens at 9am on weekdays and 10am on weekends.
Address: 3 George's Quay, Limerick, V94 K8KX, Ireland
King John's Castle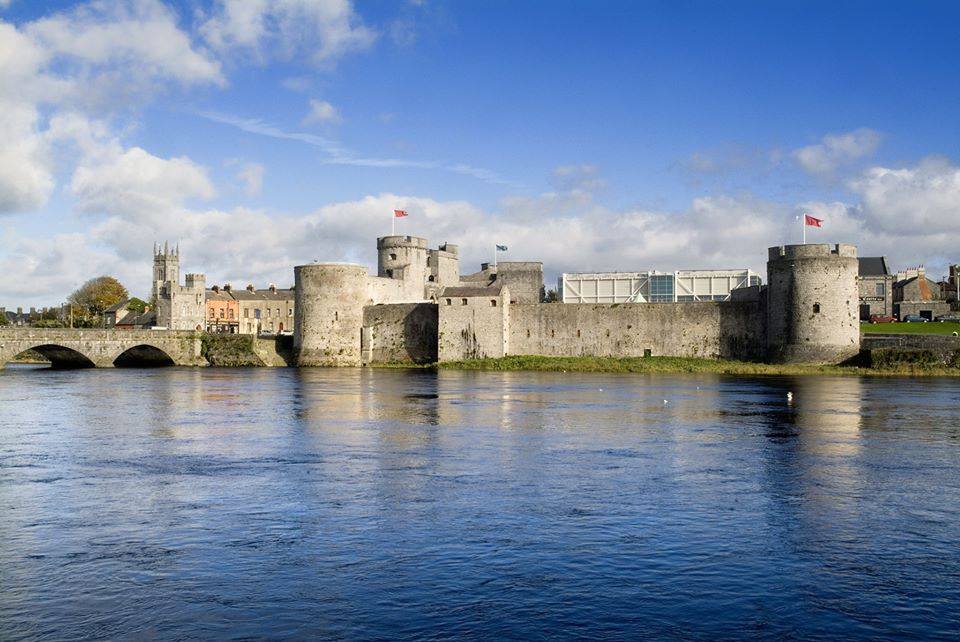 Its close proximity to the Locke makes King John's Castle the ideal next stop. A 13th Century castle that offers gorgeous views over the Shannon.
If you're into history, this is a must as within its walls lies over 800 years of Limerick's history.
Tickets can be purchased online for a tour of the inside. There is also a visitor's centre for you to find out any extra information about the area and a cafe to enjoy a tea or coffee before you continue on your tour of Limerick.
Address: Nicholas St, Limerick, Ireland
Afternoon in Adare village
Lunch Option A: Pub lunch in Adare
Along the streets of Adare, you'll find many pubs that offer good food. Whether you choose Sean Collins, Aunty Lena's or Bill Chawke's, you're guaranteed a good feed at a reasonable price.
Lunch Option B: Adare Manor
If you're feeling fancy (and have a few bob in your pocket) then why not treat yourself to lunch at the newly renovated Adare Manor. Located on the outskirts of the village, Adare Manor was refurbished by JP McManus and reopened last year.
Afternoon Tea costs €55 or €69 if you're in the mood for some champagne.
Address: Adare, Co. Limerick, V94 W8WR, Ireland
Stroll around Adare
A quaint town filled with thatched cottages, cute shops and churches, Adare is the perfect village to spend the afternoon aimlessly strolling around getting lost in your quintessential Irish village.
Evening
Dinner & drinks at La Cucina Centro
Located right on the Main St in the city centre, La Cucina Centro is one of two sister restaurants in the area.
Perfect for both couples and families alike, the restaurants boasts an extensive Italian menu from pizzas (we would recommend) to pastas.
Grab yourself a cheeky cupcake to take home afterwards – you won't regret it!
Address: Henry St, Limerick, Ireland
Day 2: Morning
Breakfast at The Buttery
The Buttery is an ideal breakfast spot if you're staying in the city centre as it's located just off Henry St.
With a menu to die for, customers can choose from various egg dishes, breakfast fry, pancakes or French toast to name but a few.
If it's more of a brunch time, then you can always enjoy a cheeky glass of bubbles with your meal.
Address: 10 Bedford Row, Limerick, Ireland
The Milk Market
The Milk Market is open every weekend in the city. Filled with dozens of food stalls and vintage stores, the market has something to offer everyone.
It opens at 10am Friday, 8am Saturday and 11am Sunday and is open until 3pm.
If you're into vintage clothing, Limerick's famous The Edge Clothing is at the market and has shop filled with the best vintage finds Ireland has to offer.
Address: The Milk Market, Limerick, Ireland
Afternoon/Evening
A trip to Bunratty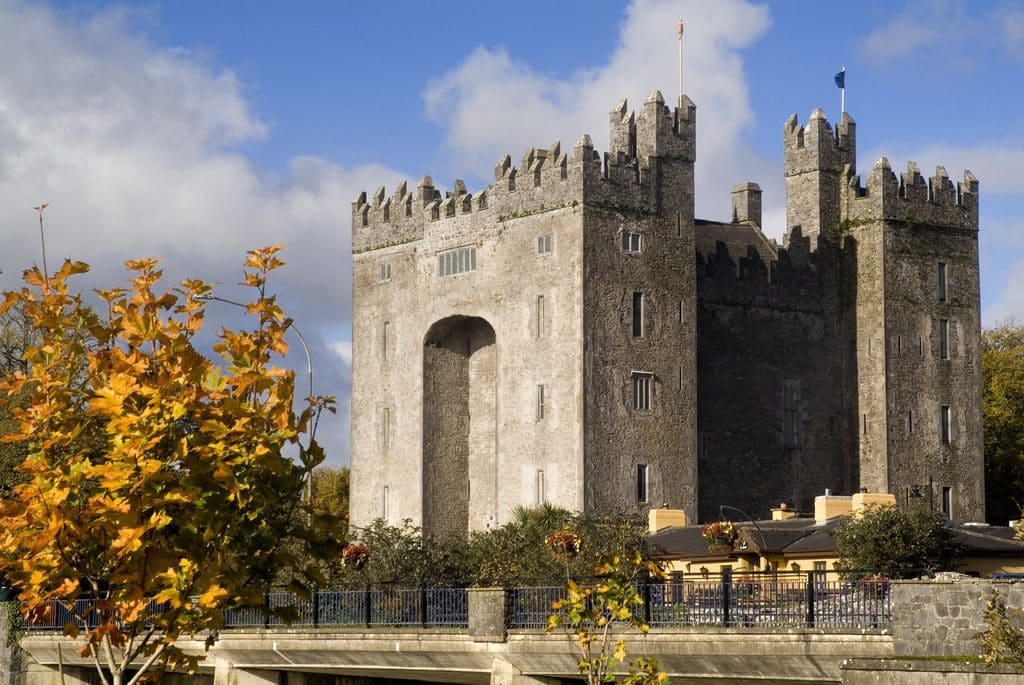 Bunratty Castle is less than 20 minutes from the city centre on the way to Shannon Airport. A medieval castle that is a top tourist attraction in Ireland is a must-do when you're in Limerick.
Filled with centuries of history, you're guaranteed to step back in time as you roam through the castle walls.
Why not go all out during your trip to Bunratty and enjoy the medieval banquet. A unique dining experience in the castle where you will be joined by Earls for your meal.
Tickets for tours and for the banquets can be purchased online via their dedicated website.
Address: Bunratty West, Bunratty, Co. Clare.
Evening
Dinner and drinks in Limerick
To round off your two days in Limerick, get yourself back into the city for a few drinks in the stylish bars the city has to offer.
Two of our favourites are House and 101. House is located along the quays giving you a glorious sunset view while you enjoy your cocktail while 101 is located on O' Connell St and is ideal for enjoying a cosy drink with your friends or other half.