Got 48 hours in Dublin? Here we suggest how to best spend two days in Ireland's capital city.
As the capital city of Ireland, Dublin offers endless possibilities for adventure, excitement, and entertainment.
Whether you're one who favours old-school pub vibes, world-class theatre, fine-dining, or solid street food, Dublin has it all.
As the tourism market continues to soar, Dublin is becoming more multicultural by the day. And with so many ways to spend your time wisely, we have put together a two-day suggested itinerary.
If you so happen to be spending 48 hours in Dublin, this is what we recommend you do.
DAY 1
Morning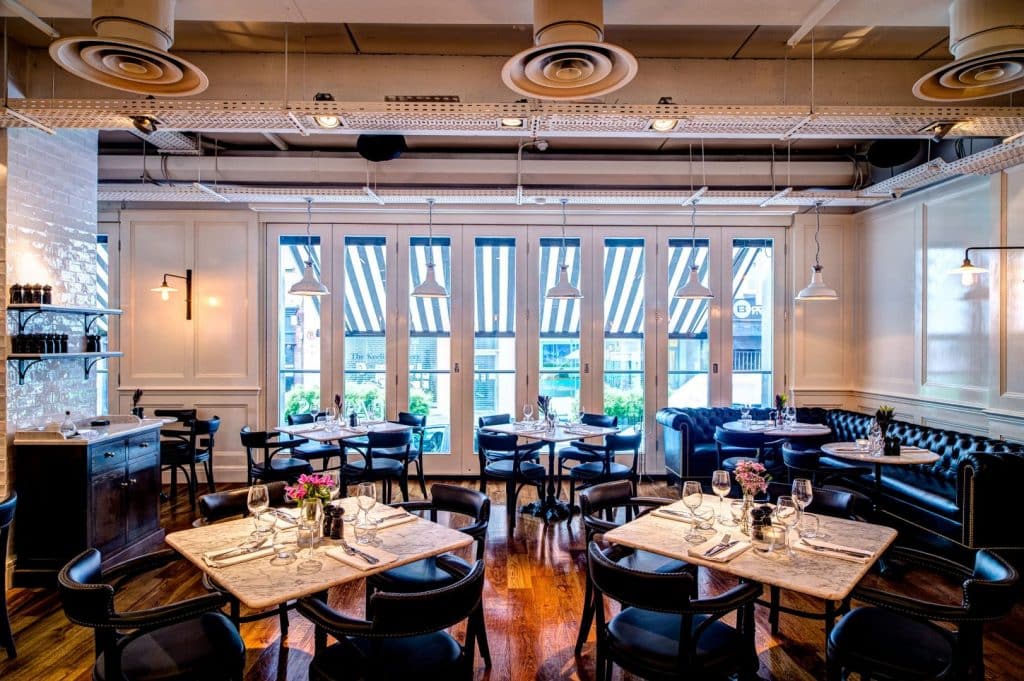 For breakfast, try out Balfes. This is an upmarket kind of place that offers a solid selection of fresh and wholesome breakfast dishes to kick-start your day.
They even have a selection of health-conscious mains designed by Paul Byrne of BodyByrne Fitness.
Next, take a stroll down Grafton Street and head on over to the National Gallery of Ireland. This is the perfect feast for your eyes once your belly has been satisfied!
With impressive permanent and temporary exhibitions of world-renowned masters, you're certain to be besotted.
Grab a light snack or coffee at the gallery's café if you're feeling a bit puckish, before heading over to Trinity College. This affluent university is the leading third-level institution in Ireland and is rich in culture, history, and heritage.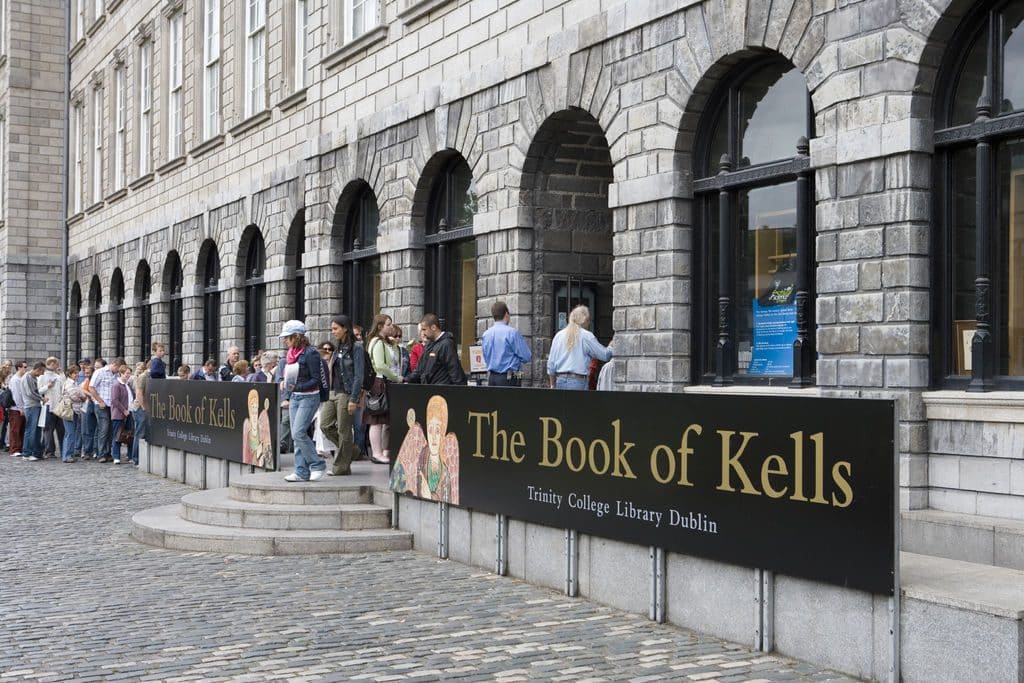 Not only are the grounds stately and impressive, but Trinity is also home to some top attractions. We suggest you first check out the Book of Kells, an ancient Christian Gospel which dates back to 800AD.
This is a top attraction in Dublin so booking in advance is advised. More so, avoid holidays and peak times during the weekend due to sheer demand.
Afterwards, check out the Long Room, part of the Old Library. This magical library looks like it was lifted from the pages of a Harry Potter novel and is sure to be one of the most photo-worthy sites you'll see in Dublin.
Afternoon
Market Bar is only a short walk away and is a great place to enjoy some share-style tapas over an afternoon drink.
Then head up to the Guinness Storehouse for an afternoon tour of Ireland's iconic brewery.
The self-guided experience ends at a cloud-scraping bar that overlooks the entirety of Dublin—while you enjoy a pint of Guinness, of course.
Evening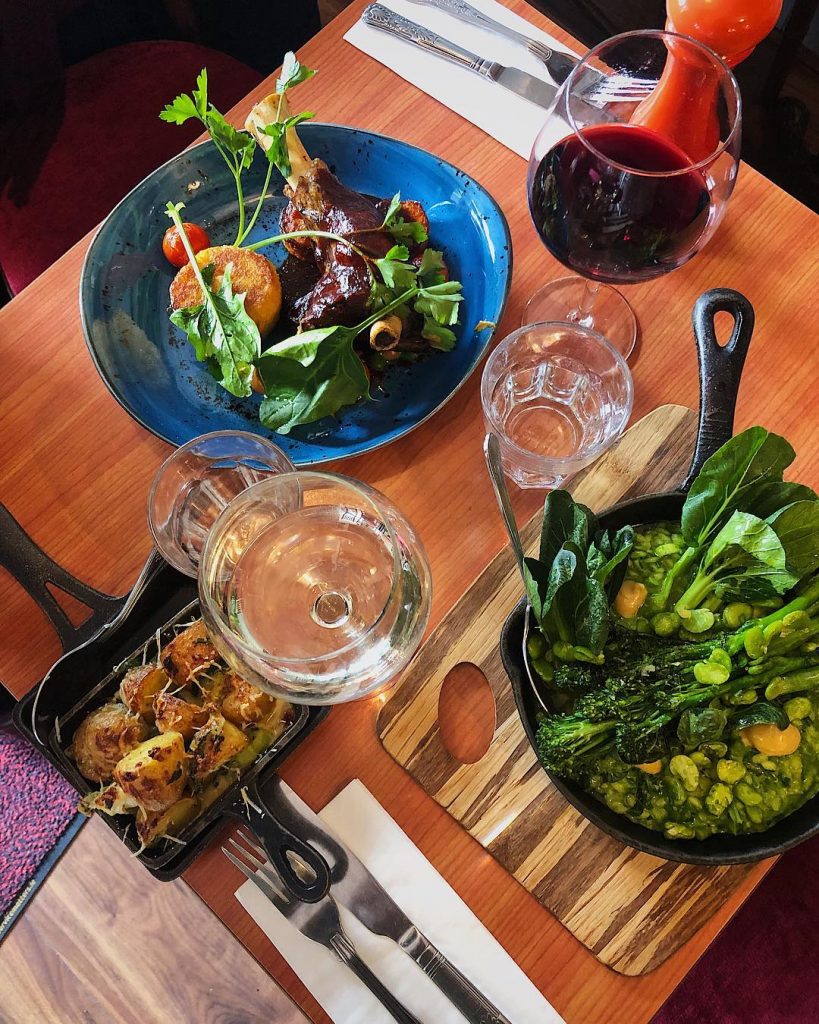 For dinner, we suggest you check out a local gem, The Vintage Kitchen. Not only is it considered one of Dublin's best restaurants, but it is BYO alcohol. You can also bring your own vinyl records to play!
Enjoy after-dinner drinks in one of the many bars in Dublin's "creative quarter," which spans South William Street, Drury Street, and George's Street.
Rest up good in the Marker Hotel—the top on-trend five-star hotel in Dublin city. With a rooftop bar overlooking the city, this is the perfect place to end your night.
DAY 2
Morning
On day two of your 48 hours in Dublin, we suggest that you get out of Dublin city for the day and head to the charming seaside village of Howth.
This small fishing village is only 25 minutes from the city by DART (Dublin Area Rapid Transit) train and is as picturesque as they come.
Grab a coffee and a breakfast snack in Shoe Lane before hopping on the train at Tara Street Station, heading on a Northbound DART to Howth.
Afternoon
Once in Howth, we suggest you enjoy this stunning seaside town with a cliff walk to Howth Summit! This course traces the cliff's edge all the way to the tip of the peninsula, where you can enjoy breathtaking views of Dublin and its surroundings.
The route is a loop that will take you back to the village, where you can enjoy a lazy lunch in the Doghouse Blues Tearoom.
Freshly baked pizzas, sandwiches, seafood, and salads are served here in this quirky living-room-style restaurant.
Burn off a hefty lunch with a walk of all three piers. Wild and weathered fishing trawlers line the way, and those who are curious can peer right into large-scale working boats. Next, pop by the Howth Market and peruse the local businesses.
You can also do a boat trip out to the nearby island Ireland's Eye from the West Pier when the weather allows!
Evening
In the evening, enjoy one of the finest seafood dinners you're likely to have ever experienced in Aqua. This upmarket eatery may cost a pretty penny, but it'll be worth every cent.
As the night draws in, we suggest you make tracks back to Dublin city and spend the end of your 48 hours in Dublin enjoying a pub crawl in the famous Temple Bar area.
Venues like the Temple Bar and Bad Bob's may be a bit touristy, but they are great craic (a colloquial term for fun) regardless!
Note: Although two days in Dublin is enough to soak up its electric atmosphere. We always encourage travellers to stay at least 3 days in Dublin to allow for sightseeing at ease.