Located on the southside of Dublin county along the coast is the 40 Foot – one of the top wild swimming spots on Ireland's east. Read on to find out all you need to know before taking the plunge.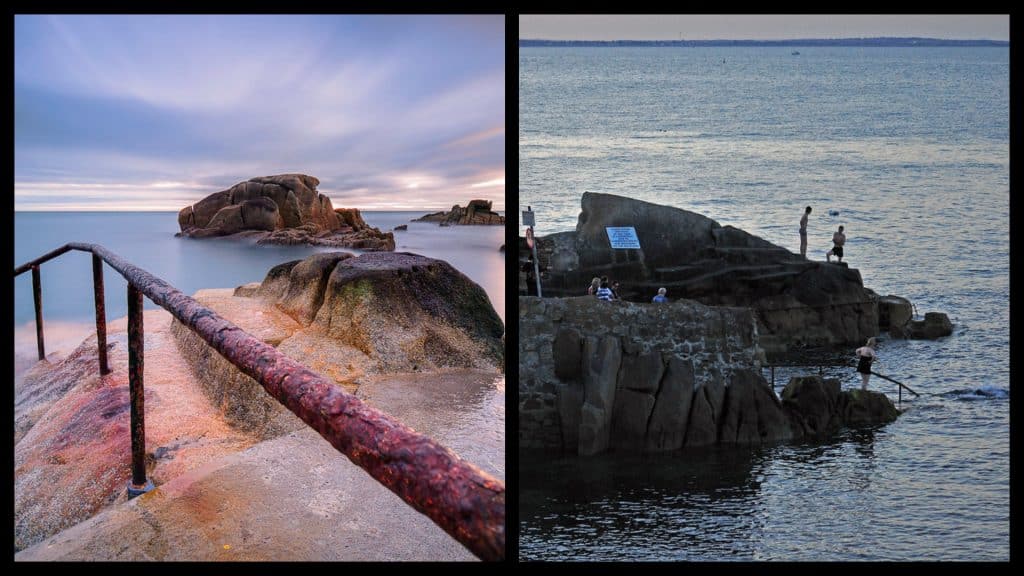 Akin to the cold, Irish people at large possess a love of wild swimming. As an island, there are endless places to dip your toe or to dive right in. If you are tempted to join the masses, a top spot to test the water is at the 40 Foot in Dublin – one of the island's top wild swimming spots.
Located not far from the city, there is much to love about this watering hole that spills into the Irish Sea.
Overview – in a nutshell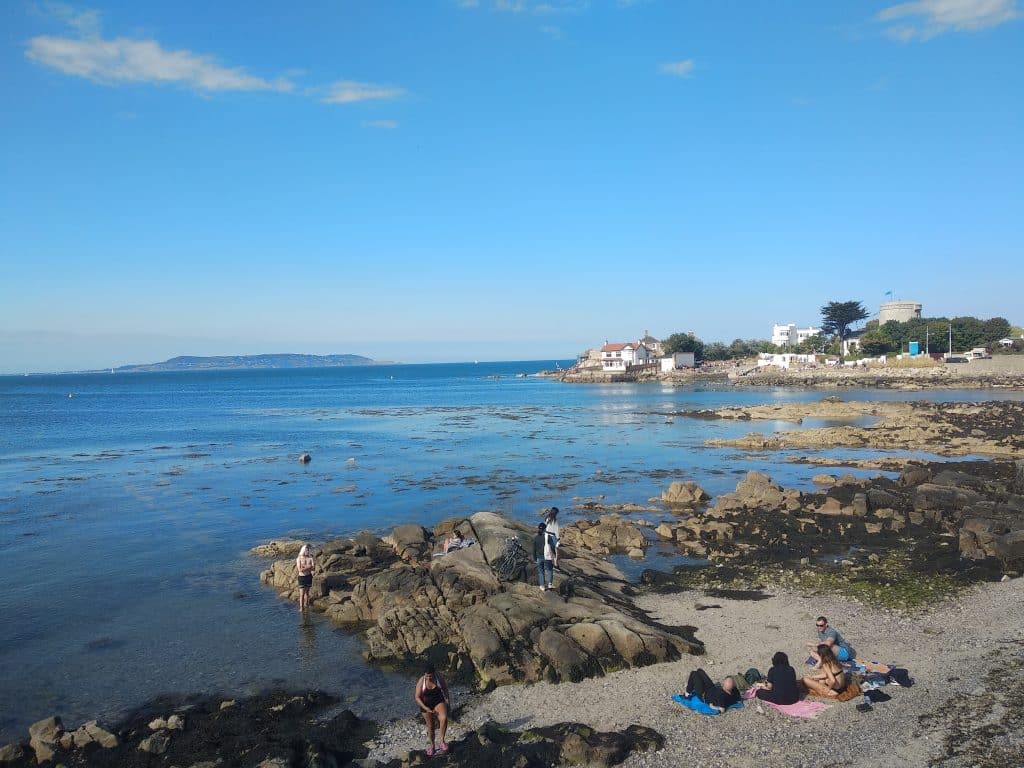 Dublin's famous 40 Foot is located in Sandycove, not far from the hustle and bustle of the capital city. It's one of Dublin's most treasured swimming spots and has been welcoming brave locals for over 250 years.
Whereas once the 40 Foot was a gentlemen's bathing place for the noteworthy members of society, today it is a place for like-minded individuals who want to embrace the elements year-round.
When to visit – the best time to experience it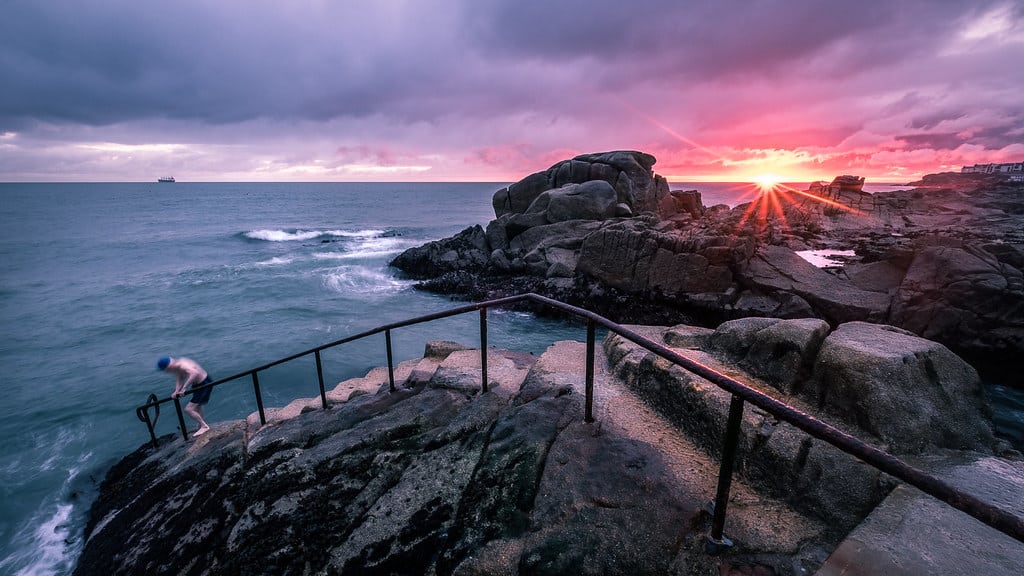 The 40 Foot is an all-year activity. It is free to visit, and given that it's relatively remote, a visit here on a sunny day could set your mind to anywhere in the world.
It's naturally busier on weekends and holidays, particularly during the warmer months. Saying that, with a loyal following of local swimmers who grace the waters daily, it's rarely an isolated experience.
Swimming on Christmas Day in Ireland is an age-old tradition, and if you do happen to be in the locale during this festive time, make sure to stop by.
What to see – when you're around the locale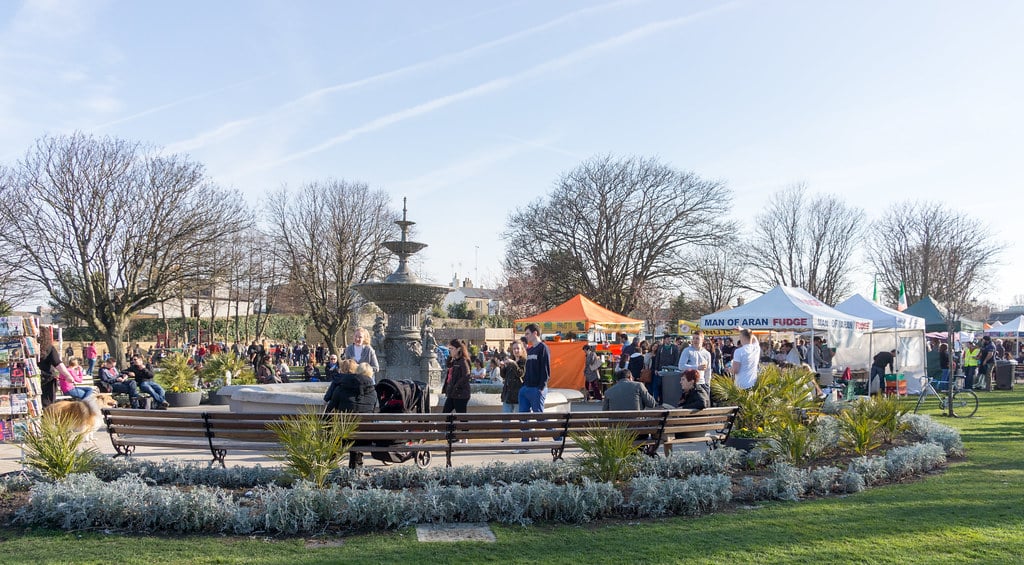 The 40 Foot is located on the outskirts of Sandycove village. With this in mind, its proximity to the town opens up a world of things to do and see outside wild swimming.
Sandycove Castle is set not far from the site, and Otranto Park and Peoples Park are the perfect places for a picnic when the weather is on form.
Where to park – for those travelling on wheels
If you're lucky, you'll be able to snag a parking spot at street level on one of the roads that wind around this sleepy suburb.
For those who aren't so lucky, we recommend heading back towards Dun Laoghaire – a larger neighbouring town that is ripe with parking lots.
Things to know – fun facts for all
Dublin's 40 Foot is not just favoured amongst locals but also in literary text. In James Joyce's book, Ulysses, the character, Buck Mulligan, took a dip in the chilly waters.
Contrary to what the name implies, the 40 Foot neither boasts 40 foot high waves nor does it offer cliff jumping from 40-foot tall cliffs.
How long is the experience – to make the most of it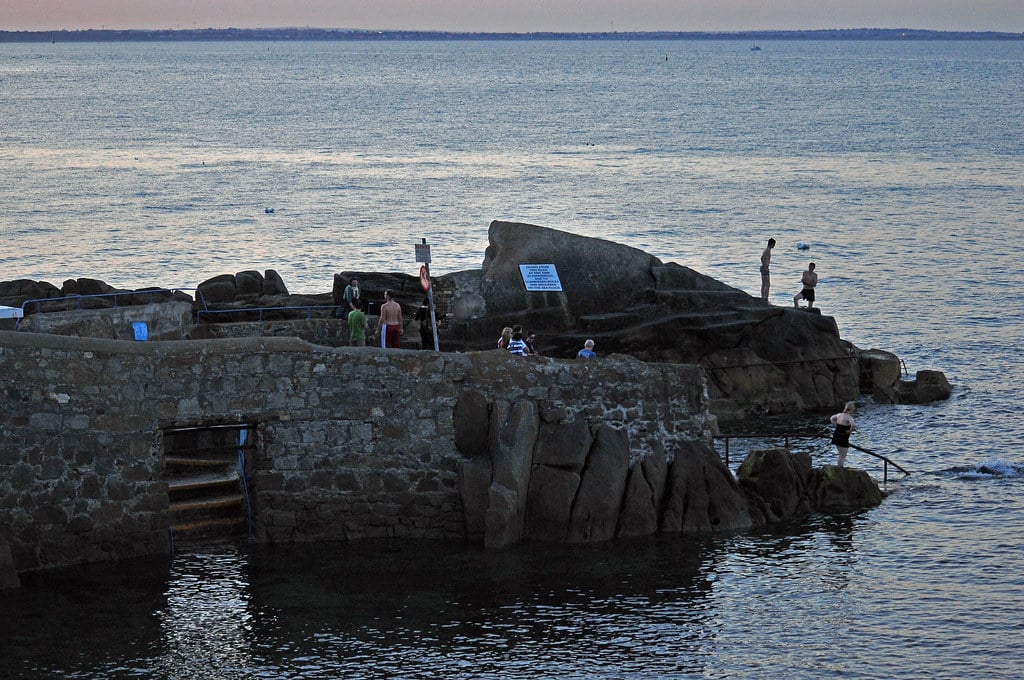 Unless you're a seasoned wild swimmer, you'll likely jump in and soon jump straight back out.
Given that it's the Irish Sea we're talking about, the water will be chilly most of the year.
Even during the summer months, when temperatures reach their hottest, you can still expect a cool sea dip. With this in mind, an hour at the 40 Foot should be more than plenty!
What to bring – the packing list
Come prepared to the 40 Foot. There are likely to be many swimmers coming and going, so if you're shy or simply don't want to undress in front of perfect strangers, we advise you wear your bathing suit under your clothes for ease of organisation.
Have your towel and dry gear ready for when you get out of the water. A towel poncho or robe is also favoured by locals and is an easy way to warm up while changing with added privacy.
Where to eat – for a post-swim treat
For a warm drink, a fresh pastry, or hot toastie, head to Sandycove Store & Yard.
This spot makes for the perfect post-swim treat and, seeing that it is off the tourist trail, it feels a lot more authentic than other town cafes you'll come across.
Where to stay – for a good night's slumber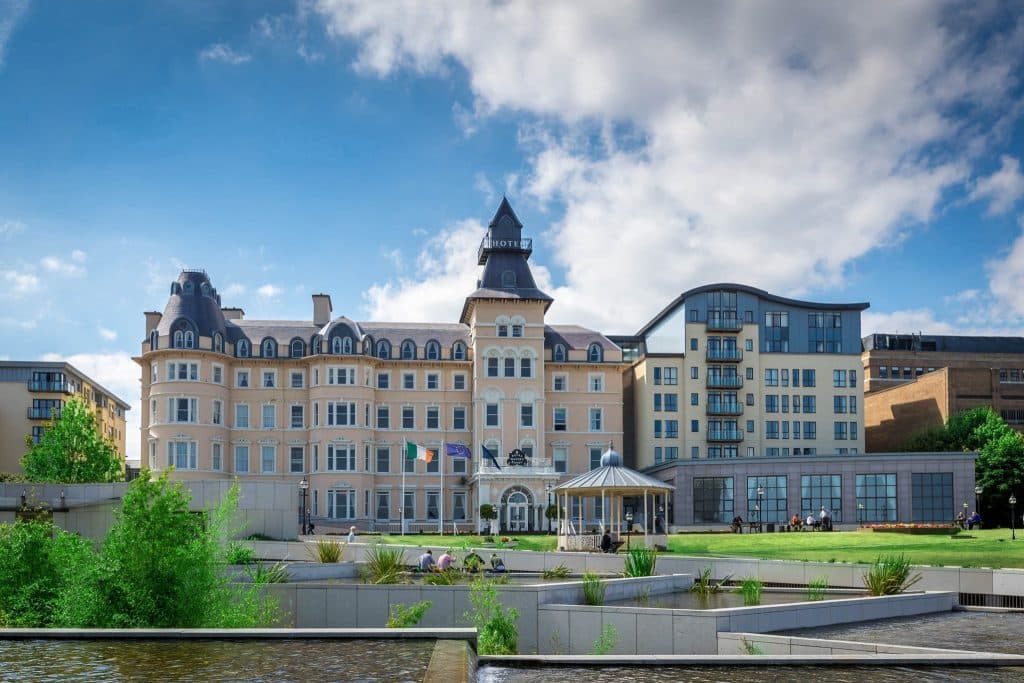 Dun Laoghaire's four-star Royal Marine Hotel is perfect for coastal views in the centre of a vibrant community within walking distance of the 40 Foot.
If you're looking for something more low-key, the Ferry House Bed and Breakfast is just a short walk from the sea and offers a homely alternative compared to a hotel.