Have you heard any of these mad local phrases from every county of Ireland?
It must be quite tricky sometimes when people from other English speaking countries come to Ireland and hear us talking in Irish slang.
Of course, there are lots of English words we use correctly, but Irish people love using unique phrases to describe things.
Every county has its own unique slang and phrases, some of which you might not have heard before.
Here is one mad local phrased from every county in Ireland so you can always know what the people from that county are actually trying to say.
32. Antrim – she's a double bagger
Meaning: She is so ugly you would have to put a bag over your own head to get with her.
31. Armagh– take her handy
Meaning: An expression meaning be careful or take care.
30. Carlow – he ran like da clappers
Meaning: He ran away very fast
29. Cavan – yer some boy, you are
Meaning: You're an eejit.
28. Clare – stall the digger
Meaning: Take it easy or stop what you're doing.
27. Cork – you had a hilo
Meaning: You had a fall or an accident.
26. Derry – look at the shape of him/her/yer man/yer one
Meaning: Look at how that person is dressed or acting or representing themselves.
25. Donegal – like a bag o' weasels
Meaning: Used to describe someone in a bad mood or someone who is hard to talk to.
24. Down – snared a waker
Meaning: To be badly caught out doing something that you shouldn't have been.
23. Dublin – d'ya know wah I mean like?
Meaning: Do you understand what I am trying to say. Often thrown onto the end of a sentence that makes absolutely no sense.
22. Fermanagh – there's a want in ya as big as an ass
Meaning: Describing someone as being a bit stupid or not being the sharpest tool in the box.
21. Galway – I've seen better men on top of wedding cakes
Meaning: Used to describe a man who is unattractive or a man with a more attractive partner.
20. Kerry – are ya picking up what I'm putting down?
Meaning: Do you understand what I am trying to say.
19. Kildare – alright lid, any stir?
Meaning: Lid is the Kildare pronunciation of Lad, and any stir means what's up or what's going on.
18. Kilkenny – ya coming for a puck about?
Meaning: Are you coming to play a bit of hurling but nothing too intense.
17. Laois – that fella is as feckin' mane
Meaning: Someone who refuses to spend money and will never put his hand in his pocket.
16. Leitrim – 'mon we get langers
This Leitrim phrase is one of the 32 mad phrases from Ireland.
Meaning: Come with me and let's go and get drunk.
15. Limerick – acting the maggot
Meaning: the term 'acting the maggot' is used as a lighthearted Irish insult for when someone is joking around and/or up to no good.
14. Longford – that fella would rob the milk out of your tea
Meaning: Describing someone with no morals who would steal just about anything.
13. Louth – the shape of ya
Meaning: An insult used to describe the state of someone's physical appearance, often used in combination with a string of other insults.
12. Mayo – chill the beans
Meaning: If someone tells you to chill the beans, they want you to calm down and relax.
11. Meath – chance your arm at it
Meaning: An expression meaning you may as well try something, what's the worst that could happen?
10. Monaghan – chancin' quare ones
Meaning: When you are "chancin' quare ones" you are so desperate for the shift that you are trying girls or guys of a lesser standard than you usually would.
9. Offaly – away with the fairies
Meaning: Someone who is away with the fairies is generally in a world of their own detached from what is actually going on. Also known as "to have notions".
8. Roscommon – tight as a duck's arse
Roscommon's addition to our list of 32 mad phrases from every county of Ireland has a crazy meaning.
The last reputation you want to have is being as tight as a duck's arse; it means you are known to be overly frugal and not spend your money.
7. Sligo – I haven't got a balls notion
Meaning: If you haven't a balls notion, then you are completely and utterly clueless about the topic or item in discussion.
6. Tipperary – having a right shneere
Meaning: If you are having a right shneere in Tipp, then you are having a great auld time altogether, and there are probably a few laughs involved.
5. Tyrone – a day for the hay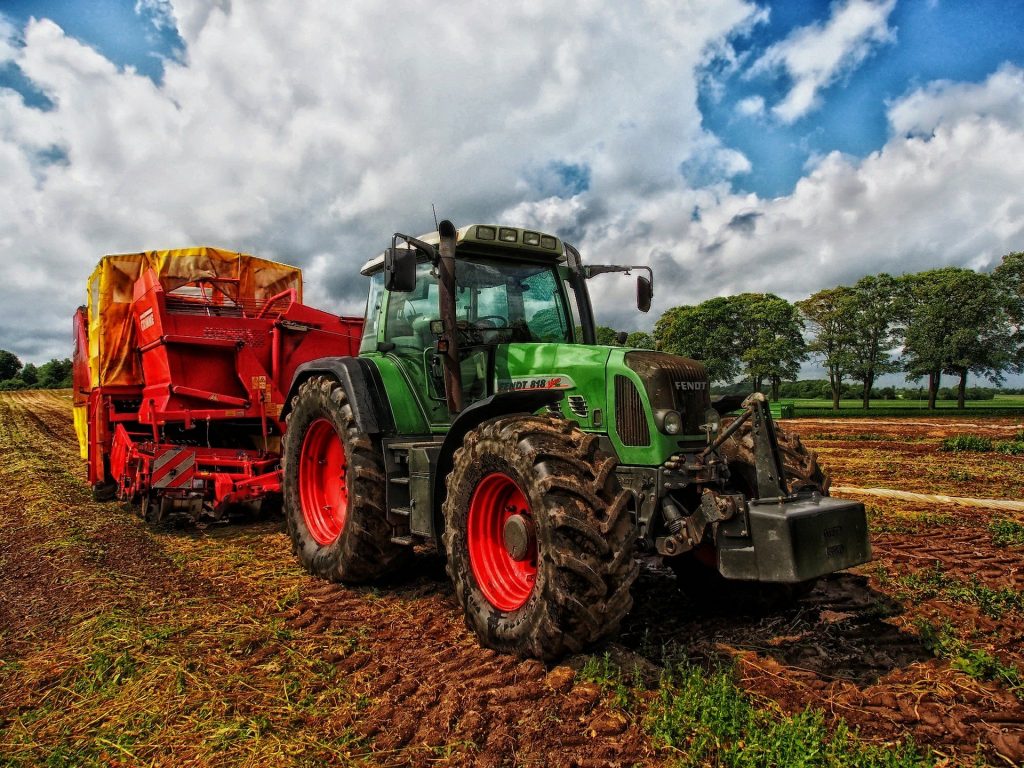 Meaning: This means that you are currently experiencing good weather that is ideal for farming.
4. Waterford – you're about as useful as a Kilkenny man with a football
Meaning: This person is implying that you are useless or very bad at the task at hand.
3. Westmeath – tell your story walking
Meaning: If someone says this to you, then they have no interest in hearing what you have to say and want you to walk away from them as you say it.
2. Wexford – the smell of rage off ya
Wexford's addition to the 32 mad phrases from every county of Ireland means when someone is so angry that you can physically tell.
1. Wicklow – that'll learn him
Meaning: This is the Wicklow interpretation of saying "that will teach him a lesson".