Sports fans, test your knowledge! Here is the biggest Irish sports star from each county in Ireland.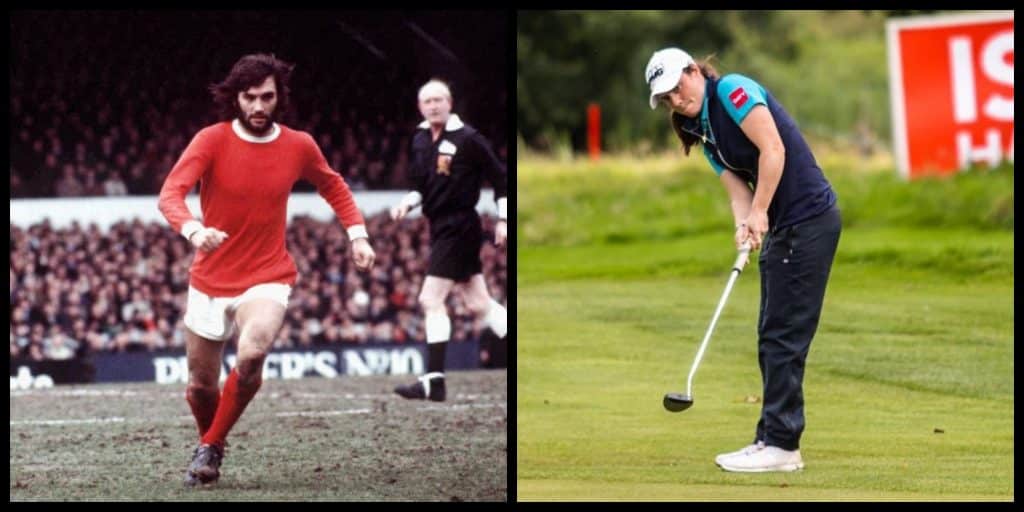 Ireland is a nation deeply embedded in sports, from its native games of Gaelic football and hurling to the worldwide sports of boxing, golf, and soccer, among a range of others.
Across these games, Ireland has produced some of her own and the world's best and most accomplished sportspeople, who have achieved remarkable success at home and abroad.
Here are the biggest Irish sports stars from every county in Ireland.
1. Antrim – George Best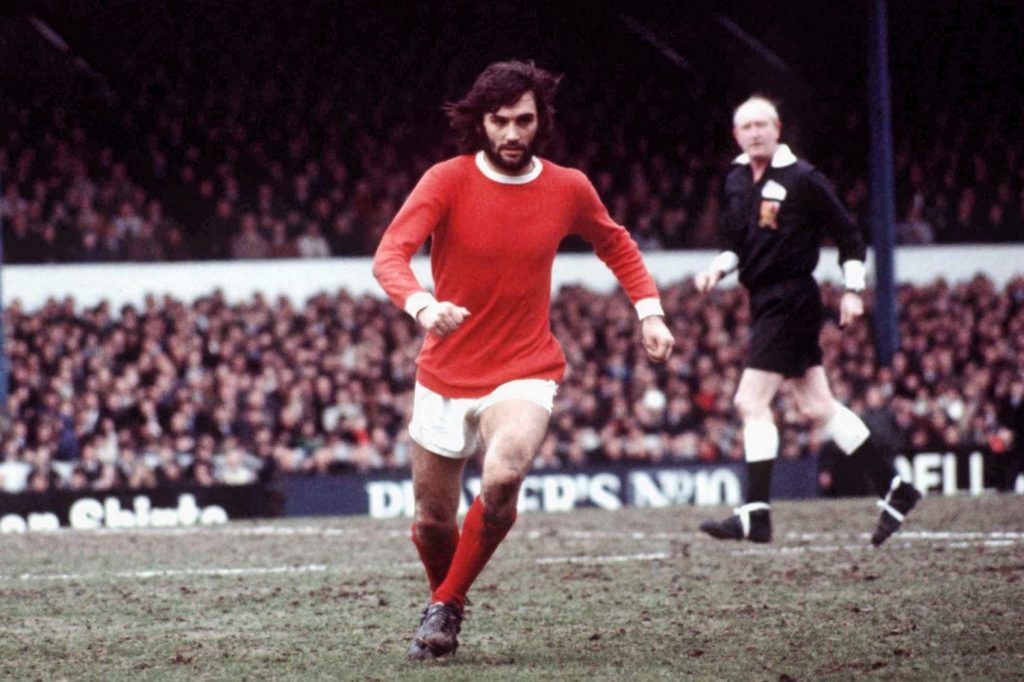 From East Belfast, George Best played for Manchester United and the North of Ireland and is widely regarded as one of the best footballers of all time.
2. Armagh – Kieran McGeeney
McGeenery is the current Armagh Senior Football manager and former captain of the only Armagh side to ever win the All-Ireland, in 2002.
3. Carlow – Sean O'Brien
O'Brien is a British and Irish Lion and a Heineken Cup winner with Leinster. He was crowned European Player of the Year in 2011.
4. Cavan – Leona Maguire
Maguire is a professional golfer who was ranked first in the world between May 2015 and 2016 and then 2 August 2016 and 28 February 2018, the longest streak in history.
5. Clare – Michael Cusack
Michael Cusack was one of the founders of the Gaelic Athletic Association (GAA) and has a stand named after him in Croke Park.
6. Cork – Roy Keane
Keane is a former Manchester United and Ireland captain and former Ireland assistant manager. He's one of the best footballers to come out of Ireland and known for his no-nonsense approach.
7. Derry – Martin O'Neill
Winner of the Champions League with Nottingham Forrest on two occasions, O'Neill is the former Leicester, Celtic, Aston Villa, and Ireland manager.
8. Donegal – Michael Murphy
Michael Murphy is the Donegal Senior Football captain and one of Ireland's most influential Gaelic footballers, winning the All-Ireland in 2012.
9. Down – Rory McIlroy
Previously ranked as the No. 1 golfer in the world for 95 weeks, McIlroy is a four-time major champion.
10. Dublin – Brian O'Driscoll
One of the best rugby players of all time and regarded as Ireland's greatest, Brian O'Driscoll is a three-time Heineken Cup winner and the most capped rugby union player in history
11. Fermanagh – JJ McCoy
A former Ireland Rugby international, McCoy won the 1985 Five Nations Championship and Triple Crown.
12. Galway – Padraic Joyce
Galway's greatest ever Gaelic footballer Joyce has just been appointed as manager of the Galway Senior Football team.
13. Kerry – Colm Cooper
Regarded by many as the greatest Gaelic footballer of all time, 'the Gooch' is a five-time All-Ireland winner and the second-highest scorer in Gaelic football history.
14. Kildare – John Doyle
John Doyle played 15 years for the Kildare senior football team, top-scoring in the 2008 and 2010 Championships and winning an All-Star in 2010.
15. Kilkenny – Henry Shefflin
Shefflin is a ten-time All-Ireland winner, the competitions top scorer with 27 goals and 485 points and perhaps the greatest hurling player to grace the game.
16. Laois – Zach Tuohy
Tuohy is a former footballer for Laois and now plays as a professional footballer for Australian Rules club Geelong Football Club.
17. Leitrim – Mickey Quinn
He is one of only two men from Leitrim to ever win a football All-Star and a winner of the Connacht Championship in 1994.
18. Limerick – Paul O'Connell
O'Connell is a former Munster, Ireland and British & Irish captain. One of Ireland's greatest ever rugby players, he has three Six Nations medals to his name.
19. Longford – Eddie Macken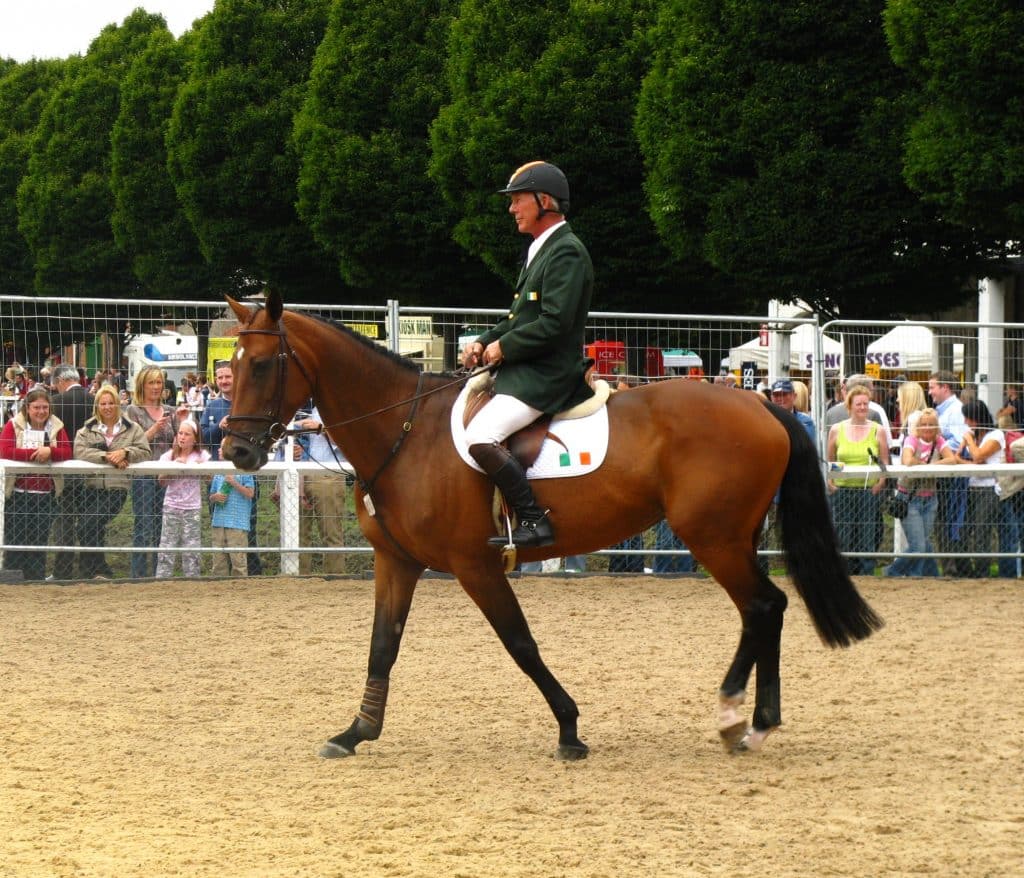 He was an Irish equestrian show jumper who won 3 Aga Khan Cups in a row and a record four consecutive Hickstead Derby wins.
20. Louth – Rob Kearney
An Irish Rugby professional, he is one of Ireland's greatest ever full-backs and a winner of four Six Nations Championships.
21. Mayo – Cora Staunton
Winner of four All-Ireland medals and eleven All-Stars, Staunton is one of Ireland's greatest ever female footballers and played AFL for Greater Western Sydney.
22. Meath – Trevor Giles
One of the best Gaelic footballers of his generation, Giles is a winner of two All-Ireland titles and three All-Stars.
23. Monaghan – Barry McGuigan
McGuigan is a boxing legend and became WBA featherweight champion in 1985.
24. Offaly – Shane Lowry
Lowry is a professional golfer who won the 2019 Open Championship in remarkable fashion.
25. Roscommon – Dermot Earley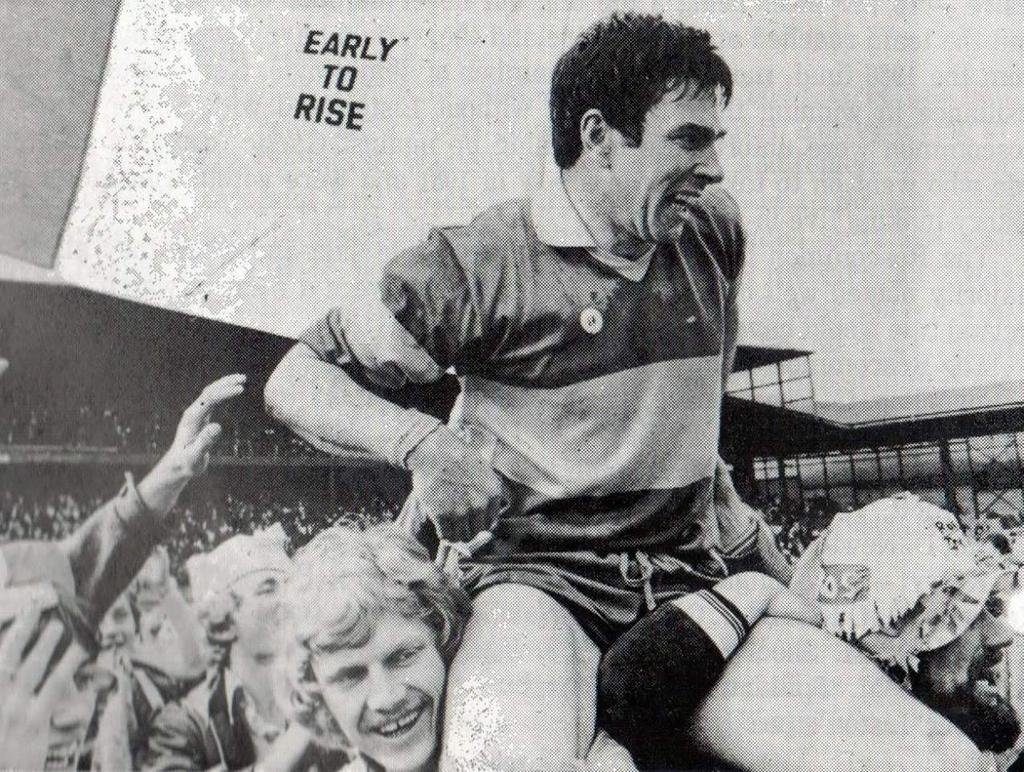 Earley won two All-Stars while playing for Roscommon and served as the Irish Defence Forces Chief of Staff from 2007 to 2010.
26. Sligo – Sean Fallon
Fallon made 254 appearances for Celtic and was also an Ireland international.
27. Tipperary – Seamus Callanan
Callanan is the current Hurler of the Year, holds four All-Stars, and is a winner of three All-Ireland Hurling titles.
28. Tyrone – Peter Canavan
One of the greatest Gaelic footballers of all time, Canavan is a two-time All-Ireland winner and scored the decisive goal in the 2008 decider against Kerry.
29. Waterford – Sean Kelly
Kelly is a former professional road bicycle racer and winner of nine monument classics and 193 professional races in total.
30. Westmeath – Dessie Dolan
Dolan played county football for Westmeath and for the Ireland International Rules team, winning an All-Star in 2004.
31. Wexford – Lee Chin
Chin is one of Ireland's best hurlers and a winner of the 2019 Leinster Championship alongside one All-Star award.
32. Wicklow – Katie Taylor
One of Ireland's greatest ever sportspeople, Taylor is a two-weight boxing world champion and an Olympic gold medalist.
And there you have them—the biggest Irish sports stars from every county of Ireland! Our small island sure has some impressive athletes.
Get featured on Ireland Before You Die
Do you want to get your Irish business more online exposure? Especially to those interested in travelling the best places in Ireland? Then why not get a dedicated feature on Ireland Before You Die. Find out more 
here.
Legal Disclaimer
We cover articles relating to many activities. Some of our articles showcase gaming and gambling as activities. While we do not take money for bets or own any gambling venues, we feel it is important that our readers know the risks of such venues or sites that we may mention in our articles. Gambling involves risk. Please only gamble with funds that you can comfortably afford to lose. See our legal disclaimer for more info.