From the outside, travelling around Ireland might seem expensive, but here we list the best free place to visit in every county in Ireland.
Ireland is a popular tourist destination, and our beautiful little country welcomes millions of tourists every year. There is a massive variety of different things to do and see in Ireland for people with all different kinds of interests.
Every county in Ireland has something to offer tourists and while many of them come with a price tag, this list will show you the best free place to visit in every county of Ireland so you can spend more time planning your trip and less time worrying about financing it.
1. Antrim – The Giant's Causeway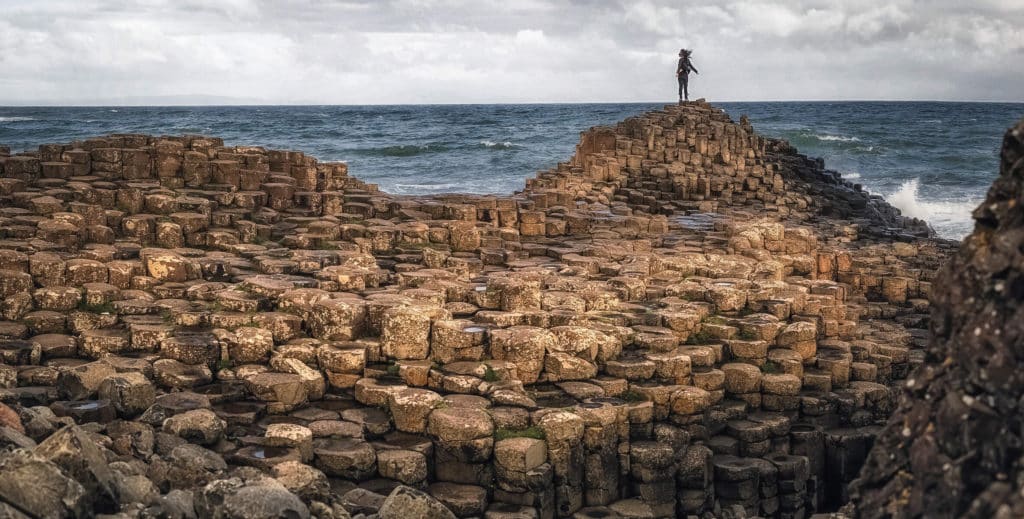 The Giant's Causeway is one of the most incredible sights in Ireland made up of 40,000 hexagonal shaped columns of basalt rock. It is a fantastic work of nature that you have to see with your own eyes.
While you do have to pay for the car park and visitors centre, parking further along the road and walking in makes the experience completely free.
Address: Bushmills BT57 8SU
2. Armagh – Gosford Forest Park
Gosford Forest Park is an estate associated with Dean Swift. It has nature trails, wild animals, a castle and even a playground for children.
Address: Markethill, Armagh BT60 1GD
3. Carlow – The VISUAL Center For Contemporary Art
VISUAL is a leading contemporary art space situated in Carlow town with free admission to the gallery.
Address: Old Dublin Rd, Graigue, Carlow, R93 A3K1, Ireland
4. Cavan – Cavan Burren Park
Cavan Burren Park contains lots of walking routes, fantastic scenery, and is packed with history. An ideal way to spend a sunny day in Ireland.

Address: Burren, Blacklion, Co. Cavan, Ireland
5. Clare – The Cliffs Of Moher
The Cliffs Of Moher are one of the most popular attractions in Ireland. The cliffs are over 700 feet above the Atlantic ocean below and are a must-see in Ireland.
Like the Causeway, you have to pay for parking and the visitors centre, but admission on foot is free. There was no way they weren't making it on to our list of best free places to visit in every county of Ireland.
Address: Cliffs of Moher, Lislorkan North, Co. Clare
6. Cork – Ballycotton Cliff Walk
Ballycotton Cliff Walk is a beautiful trail with lots of scenery overlooking the ocean below. It is an ideal way to spend sunrise or sunset.
Address: Seven, 51°49'29. 8°00'30.7″W, Ballycotton East, Co. Cork, Ireland
7. Derry – Derry City Walls
Derry is surrounded by big walls that line the inner city. Derry is the only remaining completely walled city in Ireland.
Definitely worth a visit if you have never seen a walled city before.
Address: The Diamond, Londonderry BT48 6HW
8. Donegal – Malin Head
Malin Head has a beautiful walkway along the rocks with breathtaking views. Even on an overcast day, Malin Head is as picturesque as it is when the sun is shining.
Address: Malin Head, Ardmalin, Co. Donegal, Ireland
9. Down – The Mourne Mountains
The Mourne Mountains are known as an Area of Outstanding Natural Beauty. So whether you're a seasoned hiker, or just out for a leisurely stroll, they are definitely worth a visit.

Address: 5 Donard Park, Newcastle BT33 0HL
10. Dublin – Trinity College
Trinity College in Dublin is packed with history and stories. It is free to wander around this prestigious college and take in all of the beauty and charm it has to offer.

Address: College Green, Dublin 2, Ireland
11. Fermanagh – Florence Court
Florence Court is a beautiful mansion with gardens and grounds to explore. It is the perfect location for a scenic date and Fermanagh's choice for the best free place to visit in every county of Ireland.
Address: Florence Court, Florence Court Demesne, Enniskillen BT92 1DB
12. Galway – Galway Market
The Galway Market is open every Saturday and Sunday all year round. It features lots of stalls with local food, arts and crafts, and showcases the best of everything that Galway has to offer. Alternatively, The Western Way is one of the best walks in County Galway.
Address: 1- Ireland, 7 Lombard St, Galway, Ireland
13. Kerry – The Ring Of Kerry
The Ring Of Kerry, Ireland is an amazing experience by bicycle or car. You can journey through the twisty narrow roads of Kerry and take in all of the amazing sights and scenes along the way.
Address: Valentia Rd, Garranebane, Cahersiveen, Co. Kerry, Ireland
14. Kildare – Kildare Village Outlet
Of course, Kildare Village Outlet can be very expensive if you go on a shopping spree but, it is still worth seeing even if you have no intention of spending money.
There is just a quirky vibe and personality to Kildare Village that you don't get from indoor shopping centres.
Address: Kildare, Nurney Road, Co. Kildare, R51 R265, Ireland
15. Kilkenny – Black Abbey and Saint Mary's Cathedral
Both Black Abbey and Saint Mary's Cathedral offer paid tours, but you do not have to spend any money to experience their beauty, history, and incredible architecture.
Address: Gardens, Kilkenny, Ireland
16. Laois – Emo Court
Emo Court and Gardens have multiple walking trails, a lake, a mansion, and tea rooms. All the makings of a great day out.
Address: Emo, Portarlington, Co. Laois, Ireland
17. Leitrim – Glencar Waterfall
Waterfalls are beautiful, and everyone loves them. Glencar is no exception and is definitely worth checking out if you are in Leitrim.
Address: Formoyle, Glencar, Co. Leitrim, Ireland
18. Limerick – The Hunt Museum
Every Sunday, the Hunt Museum has free entry. If you are in Limerick on a Sunday with no money left after the weekend, then it is the perfect way to spend a few hours.
Address: Rutland St, Limerick, Ireland
19. Longford – Corlea Trackway
Corlea Trackway is a beautiful walk in Longford overlooking the bog, an ideal day out for any Irish person. Longford's best free place to visit for every of Ireland.
Address: 2 Cartron Rd, Cloonbreany, Keenagh, Co. Longford, N39 XT18, Ireland
20. Louth – Castle Roche
If exploring castle ruins in the farmland of Louth sounds like a fun time to you then Castle Roche is the place for you to go if you are ever in Louth.
Address: Roche, Co. Louth, Ireland
21. Mayo – Croagh Patrick
Croagh Patrick is the site where St. Patrick banished the snakes from Ireland. The rocky nature of the trail makes it a challenging climb to the top of the County Mayo mountain but it is worth it for the incredible views along the way.
Address: Croagh Patrick, Teevenacroaghy, Co. Mayo, Ireland
22. Meath – Newbarn Farm
If you have ever wanted to pet a sheep or stroke a donkey, then Newbarn Farm is the place you should go to if you are ever in Meath.
Address: New Barn Farm, A84DP49, Dublin Rd, Donaghmore, Ashbourne, Co. Meath, Ireland
23. Monaghan – Lough Muckno Leisure Park
Lough Muckno is a fantastic free place to bring kids. Fresh air, lots to do, and lots to see making it Monaghan's spot for the best free place to visit in every county of Ireland.
Address: Onomy, Co. Monaghan, Ireland
24. Offaly – Lough Boora Discovery Park
Lough Boora features enormous outdoor sculptures, a bird sanctuary, walking trails, and other activities all situated in the heart of Offaly bogland, a culchie's dream!
Address: Boora, Leabeg, Tullamore, Co. Offaly, Ireland
25. Roscommon – Boyle Abbey
The ruins of Boyle Abbey make for a great self-guided tour and day out to get some fresh air and learn some more local history.
Address: 12 Sycamore Cres, Knocknashee, Boyle, Co. Roscommon, F52 PF90, Ireland
26. Sligo – Benbulbin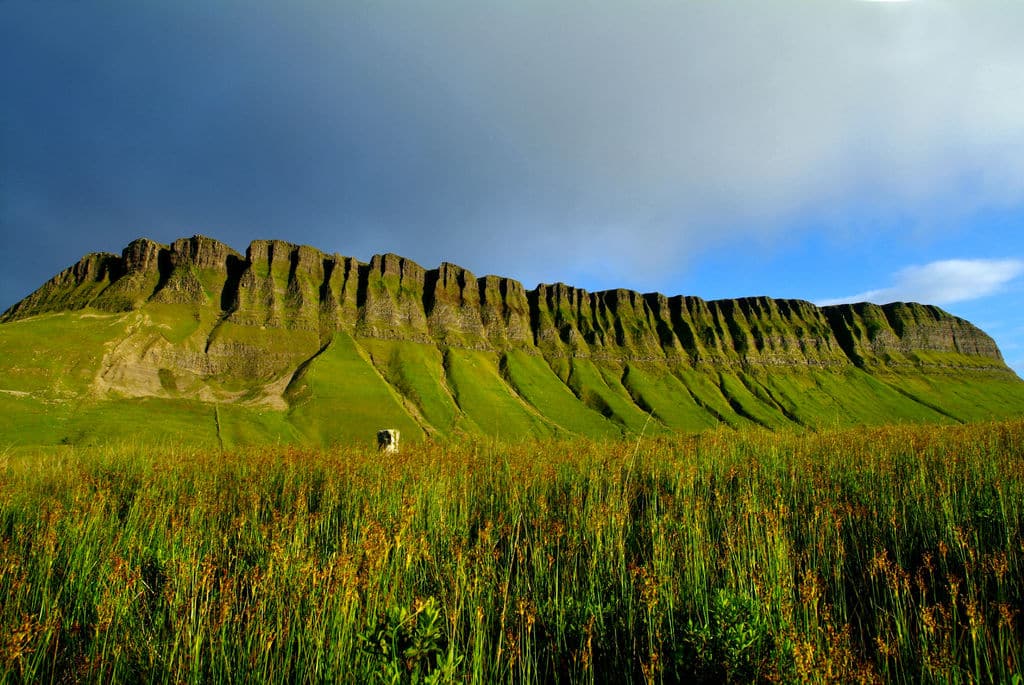 Benbulbin is a photographer's dream. Beautiful scenery and wildlife all surrounding the mountain and walking trails.
Address: Benbulbin, Cloyragh, Co. Sligo, Ireland
27. Tipperary – Hore Abbey
If you are careful enough to walk through the fields of Tipperary without stepping in cow piles, you get to Hore Abbey and get to walk around the ruins and experience all of its history.

Address: Loughnafina, Co. Tipperary, Ireland
28. Tyrone – Gortin Glen Forest Park
Gortin Glen offers trails, forest walks, hikes, and hill paths. Beautiful scenic routes perfect for any fan of the outdoors.
Address: Glenpark Rd, Omagh BT79 7SU
29. Waterford – Waterford Greenway
Waterford Greenway is a perfect walk or cycle that shows off the best of what Waterford has to offer.
Address: Waterford Greenway, Co. Waterford, Ireland
30. Westmeath – Belvedere House Gardens And Park
Belvedere House features beautifully kept gardens and parkland for you to explore. Ideal on a sunny day and definitely up there for Westmeath as the best free place to visit in every county of Ireland.
Address: Belvidere, Mullingar, Co. Westmeath, N91 EF80, Ireland
31. Wexford – Kilmore Quay Harbour
A walk around the picturesque Kilmore Quay Harbour when the sun is shining is the best way to experience Wexford for free.
Address: Quay Road, Beak, Kilmore Quay, Co. Wexford, Ireland
32. Wicklow – Bray Head Cliff Walk
This walk from Bray Head to Greystones is a beautiful scenic route along the coast and a brilliant way to experience Wicklow. It just had to make our list of the best free place to visit in every county of Ireland.
Address: Newcourt, Co. Wicklow, Ireland