Ireland is a small island made up of 32 counties within the four provinces of Ulster, Munster, Leinster, and Connaught.
Despite being part of a tight-knit land with shared traditions, culture, and history, each county has its own unique story to tell.
Here is one fascinating fact about every county in Ireland.
1. Antrim
Antrim is home to the Giant's Causeway. Legend says that it is the ruined remains of a pathway to Scotland built by the mythical figure Fiann McCumhaill. It is a UNESCO World Heritage Site believed to have been created 50 to 60 million years ago.
2. Armagh
The county of Armagh is the spiritual capital of Ireland, and Armagh city is the only city in the world with two cathedrals named after the same person, St. Patrick, Ireland's patron saint.
3. Carlow
The oldest working bridge in all of Europe is situated in Leighlinbridge, Co. Carlow, built in 1320.
4. Cavan
The O'Reilly family established a castle in Cavan town in the late 13th century, and produced the phrase "Life of Reilly" due to the family's great wealth and power. They even created their own currency.
5. Clare
County Clare is home to the iconic Cliffs of Moher, one of Ireland's main tourist attractions with 1,580,010 visitors in 2018 alone.
6. Cork
Cork is home to Cobh, a historic point of departure for many Irish people from 1848 to 1850, where 2.5 million left for North America.
7. Derry
Derry is the birthplace of two Nobel Peace Prize winners, the politician John Hume and the poet Seamus Heaney.
8. Donegal
Donegal is Ireland's most northern county and is home to Ireland's most northerly point, Malin Head, located on the Inishowen Peninsula.
9. Down
County Down is home to the Mourne Mountains. It contains Slieve Donard, the highest mountain peak in the North of Ireland, reaching 2,788 feet.
10. Dublin
We've got a fascinating fact about every county in Ireland, but this one is particularly mind-blowing: While Dublin is Ireland's third smallest county by physical size, it has the island's largest population of 1.345 million, thanks to Dublin city, Ireland's capital.
11. Fermanagh
Fermanagh was the home of renowned Irish poet Oscar Wilde, who was born in the town of Enniskillen and educated at the town's Portora Royal School.
12. Galway
Galway is one of Ireland's cultural hubs, as shown by the fact that Galway City has 7,000 Irish speakers, almost 10% of its population.
13. Kerry
Kerry hosts Ireland's largest mountain, Carrauntoohill. It stands at a remarkable 3,409 feet and is situated in the MacGillycuddy Reeks range, which includes 12 miles of beautiful Kerry landscape.
14. Kildare
The founder of Irish Republicanism, Theobald Wolfe Tone, is buried in the ancient parish church and graveyard of Bodenstown. He was buried there on the 19th of November 1798.
15. Kilkenny
The hurling stronghold of Ireland is Kilkenny. 'The Cats,' as the county hurling team is known, are the most successful hurling team in Irish history, with an untouchable 107 championship titles.
16. Laois
Ireland's first farmers came from County Laois. This occurred during the Neolithic period of 4,000 to 2,500 BC, when they cleared forest and planted crops.
17. Leitrim
Due to the devastating effect of the famine of 1845 to 1851 on Leitrim's small population, you are more likely to meet someone with Leitrim roots outside of Ireland than in the country itself.
18. Limerick
Limerick is the birthplace of the now world-famous Irish coffee. A coffee brew mixed with Irish whiskey, it was created by Joe Sheridan in the Limerick village of Foynes in 1943.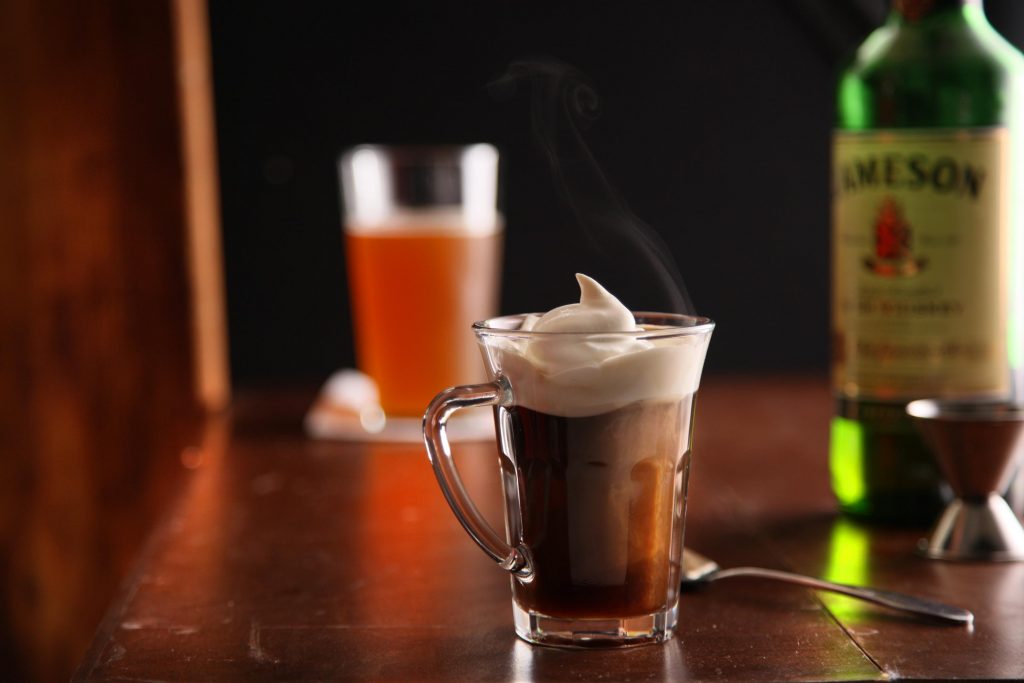 19. Longford
The Irish name for Longford is 'An Longfort,' which comes from the Viking phrase for a safe harbour, a "Stronghold."
20. Louth
Known as "the wee county," Louth is the smallest county in Ireland with a total area of just 812 square kilometres.
21. Mayo
The word "boycott" originated from County Mayo, after 19th-century British land agent Charles C. Boycott was frozen out by his community during the Irish League's campaign of ostracism during the Land War.
22. Meath
Known as "The Royal County," Meath derives its nickname from the Kings of Ireland who many years ago visited the Hill of Tara to be crowned in royal rituals.
23. Monaghan
Monaghan is the birthplace of famous Irish poet Patrick Kavanagh, who penned famous poems such as "On Raglan Road" and "The Great Hunger."
24. Offaly
37 million Americans claim Irish ancestry, and former U.S. President Barack Obama is one of them, with roots in the Offaly village of Moneygall.
25. Roscommon
Clonalis House, built in 1878, is the ancestral home of the 'O'Conors,' who were descendants of the last High Kings of Ireland and Kings of Connaught.
26. Sligo
Sligo is the surfing capital of Ireland. The beaches of Strandhill, Streegah, and Easkey have some of the best winds for surfing on the Wild Atlantic Way.
27. Tipperary
The Gaelic Athletic Association (the 'GAA') was formed in the Hayes Hotel in the town of Thurles on 1st November 1884. The GAA is the body that governs the traditional Irish sports of Gaelic Football, Hurling, Handball, and Camogie.
28. Tyrone
County Tyrone is the traditional stronghold of the various O'Neill clans and families, who were the strongest of the Gaelic families in the province of Ulster.
29. Waterford
Coming up with a fascinating fact about every county in Ireland is not difficult, with some much interesting history to look at. County Waterford is no exception. Waterford City is the oldest city in Ireland, founded by the Vikings in the year 914. Part of its ancient walls remain intact.
30. Westmeath
County Westmeath was officially created in 1543 and was named after the historic kingdom of Mide, which also included Meath and parts of Cavan, Kildare, Offaly, and Longford.
31. Wexford
Former U.S. President John F. Kennedy traced his Irish roots back to New Ross, County Wexford, where his great grandfather Patrick Kennedy was born.
32. Wicklow
Last alphabetically as well as chronologically, County Wicklow was the final of the original 32 counties of Ireland to be formed, its creation dating back to 1606.
There you have it: a fascinating fact about every county in Ireland. All 32 counties are worth learning about—and worth visiting!