Dublin is a city bustling with sights and culture. These 20 must-visit attractions will ensure you see the best the city has to offer.
Dublin is a lively city, rich in culture and heritage. As the capital of Ireland, it is also the most densely populated metropolis on the Emerald Isle and offers a dynamic social scene.
With so much to see and do, it comes as no surprise that Dublin's tourism is booming like never before.
If you're planning a trip to the island of Ireland, or are simply looking for some ideas and inspiration, we've got just the ticket. Here are the 20 must-visit attractions in Dublin!
20. St. Patrick's Cathedral – Ireland's oldest church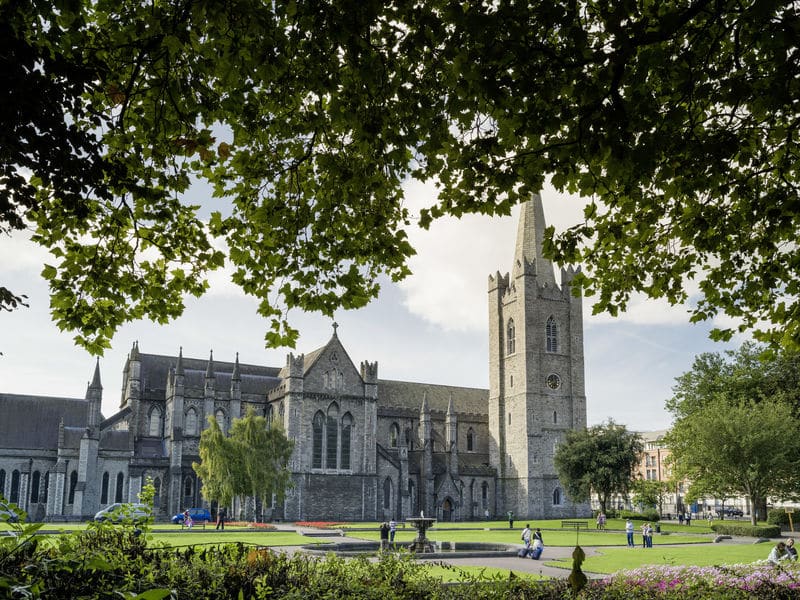 Founded in the 12th century, St. Patrick's Cathedral is the tallest and largest church in Ireland. Although the church is still active to this day, it's more of a major tourist attraction than a church.
If you're keen to check out some cathedral architecture, along with heaps of other out-of-towners, this is for you!
Address: St Patrick's Close, Wood Quay, Dublin 8, Ireland
19. Irish Whiskey Museum – to taste the spirit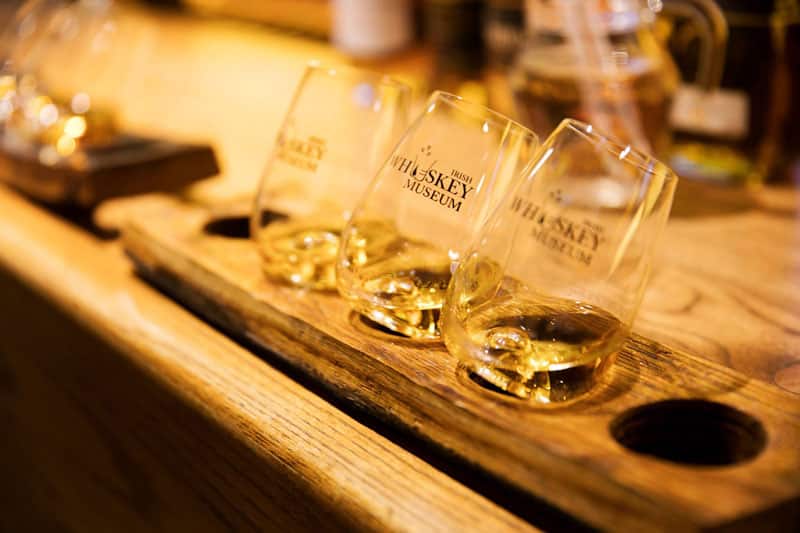 It's all in the name, really. This is a museum where you go to taste tonnes of whiskey and learn a little about Ireland's famed spirit.
The museum is located at the bottom of Grafton Street, opposite Trinity College, in a super accessible location, making it an easy addition to any itinerary.
Address: 119 Grafton Street, Dublin, D02 E620, Ireland
18. Croke Park – to explore our sporting history
A must-visit attraction in Dublin has got to be Croke Park. This is the capital's preeminent sports stadium and seeing a match here is practically a rite of passage.
If a major match is scheduled, you'll be hard pushed to get tickets, but smaller games are easy to get into on short notice!
Address: Jones' Rd, Drumcondra, Dublin 3, Ireland
17. National Botanic Gardens – to stop and smell the roses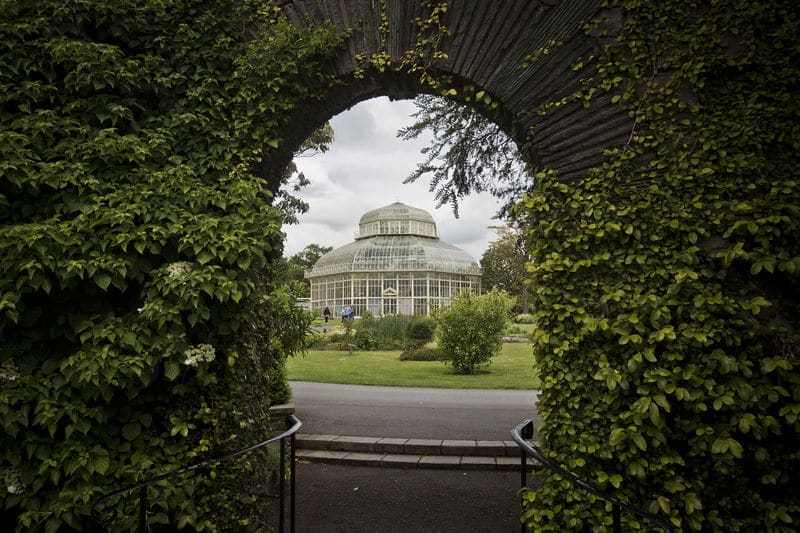 Take some time to smell the roses at Dublin's National Botanic Gardens. With a stunning glass atrium and a parade of native flora, this is the perfect place to picnic on a sunny day in Dublin.
Only moments from the city streets, this is a great place for a romantic date too and one of the top, must-visit attractions in Dublin.
Address: Glasnevin, Dublin 9, Ireland
16. Irish Museum of Modern Art (IMMA) – great for rainy days
IMMA is a must-visit attraction in Dublin. Housing permanent and temporary exhibitions in the stately Royal Hospital Kilmainham, this site makes for a great rainy day activity.
If the sun does decide to make an appearance, its dreamy grounds are the perfect place to lap up some rays, too!
Address: Royal Hospital Kilmainham, Military Rd, Kilmainham, Dublin 8, Ireland
15. Great South Wall – a spectacular walking route
If you're looking for a prime leg-stretch close to Dublin city, head to the Great South Wall.
This pier stretches out into Dublin Bay and ends at the Poolbeg Lighthouse. On turning back to the shore, you'll be met with panoramic shots of Dublin Port and the famous Poolbeg Chimneys.
Address: S Wall, Poolbeg, Dublin, Ireland
14. Phoenix Park – to grab fresh air
The largest enclosed park in Europe is home to Dublin Zoo, and the President of Ireland's permanent residence. It is where wild deer graze at dawn and dusk. Safe to say, Phoenix Park is one of the must-visit attractions in Dublin.
Bring a picnic and enjoy its endless grounds of enchanting woodlands and wild, flowered fields. Another great free date spot if the weather is right!
Address: Phoenix Park, Dublin 8, Ireland
13. Howth – ideal for day trips
No trip to Dublin would be complete without a day trip to Howth. With some of the finest fresh seafood on the Emerald Isle, majestic cliff walks, the Howth Market, and heaps of traditional bars, this little fishing village is not to be missed.
The DART (Dublin Area Rapid Transit) effortlessly links Dublin city to Howth (less than a 30 minute journey away) making it a fantastic place for a day trip.
Address: Censure, Dublin, Ireland
12. Freemason's Hall – to uncover secrets
The Freemason's are one of the world-leading secret organisations. You can visit their Grand Lodge in the heart of Dublin by guided tour.
This ancient fraternity stretches generations, and a look behind its doors promises wonder and intrigue.
Address: 17 Molesworth St, Dublin, Ireland
11. Teeling Distillery – a modern distillery experience
This distillery tour offers insight into Dublin's newest, major whiskey distillery and is one of the most popular attractions in all of the city.
Located in The Liberties, this makes for a solid place to duck your head when raindrops start to fall (which happens quite often).
Address: 13-17 Newmarket, The Liberties, Dublin 8, D08 KD91, Ireland
10. National Gallery of Ireland – home to masterpieces
Located in the heart of Dublin city, the National Gallery of Ireland is a fantastic rainy day activity and is free as well!
Housing great works from leading artistic masters, as well as temporary exhibitions, there's a guaranteed feast for your eyes at the National Gallery, making it one of the must-visit attractions in Dublin.
Address: Merrion Square W, Dublin 2, Ireland
9. Viking Splash Tour – a unique way to see the city
One fun and unique attraction in Dublin is the Viking Splash Tour. This tour is enjoyed onboard an amphibious WWII vehicle which explores the city by both land and sea! An extremely memorable experience of the capital city.
The tour guides, who assume a Viking role throughout the experience, are one of the key selling points of this exciting tour.
Address: St Stephen's Green North, Dublin 2, Ireland
8. Marsh's Library – packed full of history
Marsh's Library was founded in 1701 and went on six years later to become Ireland's first public library.
The building has been perfectly preserved and acts as a portal between Ireland's present and ancient past.
Address: St Patrick's Close, Wood Quay, Dublin 8, Ireland
7. National Museum of Ireland (Natural History Museum) – to explore the natural world
Dublin's Natural History Museum is located next to the National Gallery of Ireland (see #10) and is also free.
Hosting an array of awe-inspiring exhibits on the natural world, this is another perfect place to dodge the bad weather.
Address: Merrion St Upper, Dublin 2, Ireland
6. St. Stephen's Green – ideal for picnics
The Iveagh Gardens are a better "hidden gem" park in Dublin city but no trip to the capital would be complete without visiting St. Stephen's Green. A perfect thing to do for free in Dublin.
On sunny days, this destination comes alive. It's the perfect place to picnic, just don't forget to feed the ducks!
Address: St Stephen's Green, Dublin 2, Ireland
5. Temple Bar – to soak up the atmosphere
Although Temple Bar is regarded time and again as a tourist trap, no trip to the city would be complete without spending at least one night there.
Dense with lively pubs offering local music and traditional Irish vibes, a pub crawl in Temple Bar is the perfect way to enjoy a date-night in Dublin.
Address: 47-48, Temple Bar, Dublin 2, D02 N725, Ireland
4. Glasnevin Cemetery – the resting place of greats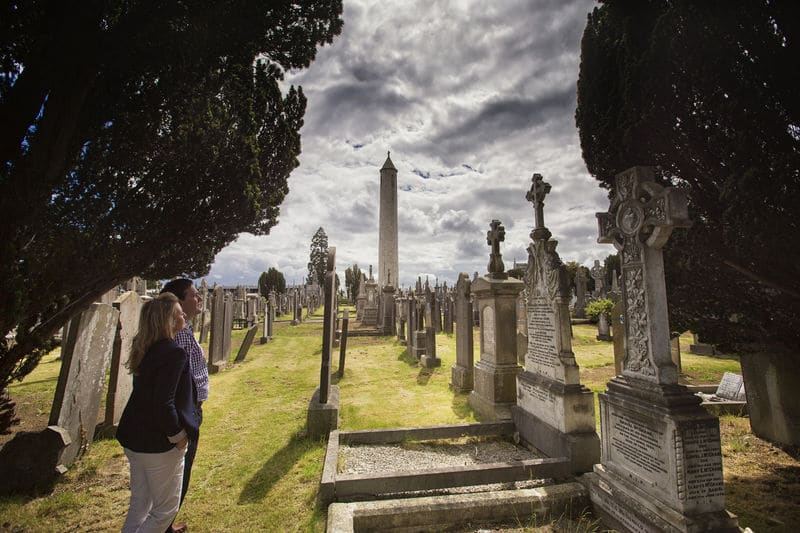 Glasnevin Cemetery is a graveyard, museum, and one of Dublin's must-visit attractions.
The site is now the resting place of great Irish leaders such as Éamon de Valera, James Larkin, and Charles Stewart Parnell, as well as music legends like Luke Kelly.
Address: Finglas Rd, Botanic, Glasnevin, Co. Dublin, D11 XA32, Ireland
3. Kilmainham Gaol – central to Ireland's historical independence
If you're keen to learn a little more about Irish history and the fight for independence, we suggest you stop by Kilmainham Gaol, one of the most educational must-visit attractions in all of Dublin. If you love history and are wondering what to do in Dublin, Kilmainham Gaol is your best bet!
Address: Inchicore Rd, Kilmainham, Dublin 8, D08 RK28, Ireland
2. Trinity College Dublin – full of magical sights
Trinity College is the preeminent university in Dublin and stands strong in the centre of the capital. This prestigious institution has stood throughout great periods in Irish history and is home to numerous attractions.
The Book of Kells, a perfectly preserved Christian Gospel which dates from 800AD, rests on site. The majestic Long Hall, a library which looks like it was lifted from a Harry Potter book, is another top attraction on the grounds of Trinity.
Address: College Green, Dublin 2, Ireland
1. Guinness Storehouse – a great interactive experience
No trip to Dublin would be complete without learning how to pull a pint at the Guinness Storehouse at St. James's Gate. This city side brewery is synonymous with the capital and its stout is intrinsically linked with the Irish identity.
The interactive tour offers endless experience-led exhibitions which trace its history and heritage and finishes in a roof-top bar overlooking the city.
Address: St James's Gate, Dublin 8, Ireland
Get featured on Ireland Before You Die
Do you want to get your Irish business more online exposure? Especially to those interested in travelling the best places in Ireland? Then why not get a dedicated feature on Ireland Before You Die. Find out more 
here.