Ireland is a top bucket-list destination and one of the most friendly countries in the world. It is home to stunning sights, natural wonders, a dynamic cultural scene, historic lands, sporting opportunities, photo-ops and our very own cultural mascot, Guinness! And somehow, no matter how much the Emerald Isle evolves, traces of Ireland's mysterious ancient past are never out of sight.
Here are the 14 reasons why everyone should visit Ireland at least once!
14. The Sunrises and Sunsets

Have you ever seen the sunrise over the Atlantic Ocean, throwing a watercolour palette of pinks and lavenders across the clouds above Ireland's west coast? Pictures don't do it justice. This is something you have to see with your own eyes and trust us: you'll never forget it!
13. The Beaches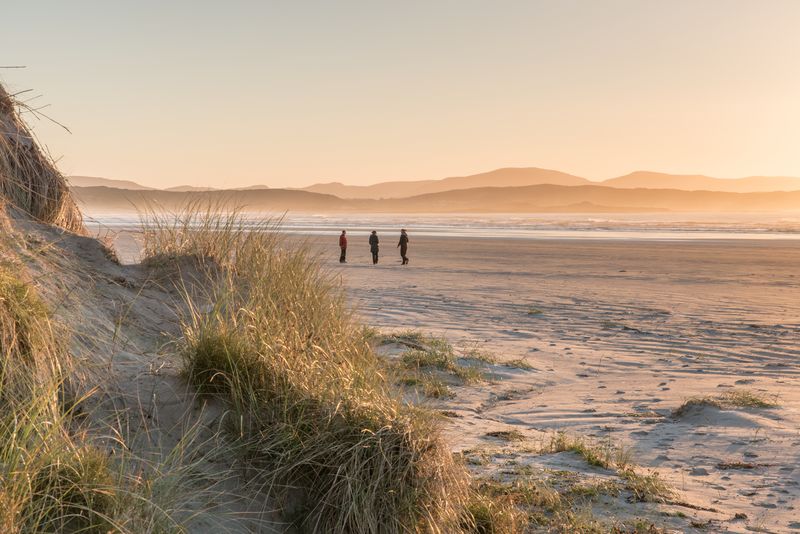 There are quite literally hundreds of beaches in Ireland, marrying land to oceans around the perimeter of the island. Whether you're looking for a white sandy setting, a surfer's paradise, rocky seaside surroundings, dog-friendly stretches or coves with tranquil waters (perfect for the kids), we've got 'em all.
12. The Road Trips
Ireland is a small country of only 4.75million people. Given its petite size, it's ideal to visit Ireland for a road trip in the summer months. For tourists in your own country, summer is the perfect time to load up the car and do a festival tour around the Emerald Isle, experiencing all those places you've always said you'd visit, but have never had the time to!
11. The Surfing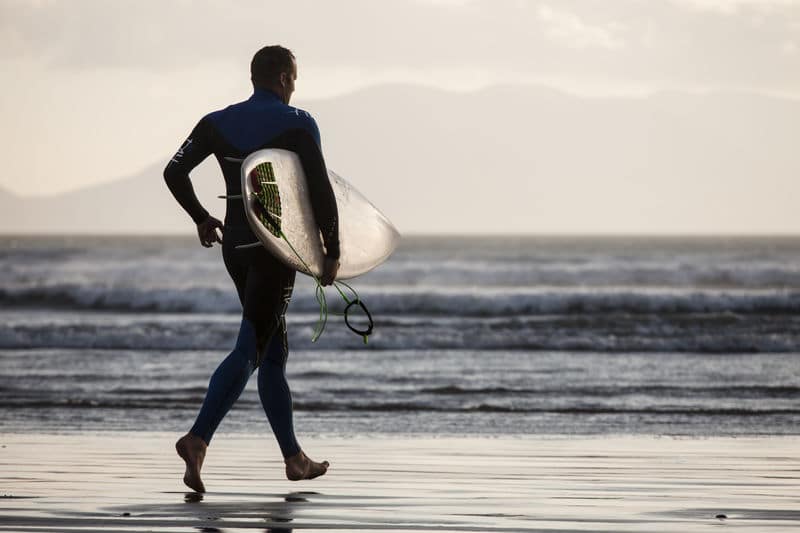 Another great reason to visit Ireland is for Surfing – it's some of the best in the world. Swells off the west coast of the country attract people from all over the world, year round, but particularly in the summer months.
10. The Adrenaline
Are you a bit of an adrenaline junkie? Then look no further than a trip to Ireland. Extreme spots exist in abundance all over the country, and a bonus is that you never have to travel too far to take part in them. From buggy racing and off-road 4×4 experiences to skydiving and zorbing – Ireland has it all!
9. The Hiking

Are you a seasoned explorer who loves to take to the trails? Ireland is the place to be. Tourists come from far and wide to pound the pavements leading into Ireland's wild country ways. Whether you are keen to climb a mountain or wander waterside, there are options to suit all levels of fitness.
8. The History

Ireland has a dark and complicated history. Sites of historical significance exist in abundance across the country as well as state-of-the-art educational centres, museums and institutions which specialise in Irish history.
7. The Craic

The craic is mighty! Need we say more? In Ireland, our humour is called "banter", and we have "lots of craic" which basically means "good fun". We're known for it worldwide, so you may as well come and see what all the fuss is about.
6. The People

The Irish have been consistently voted as being some of the friendliest people in the entire world! No matter where you go, you're always likely to come across a friendly face who is on hand to dish out directions or up for a good chinwag over a pint of Guinness.
5. The Guinness

Ireland is the home of Guinness. Enough said.
4. The Unspoilt Beauty

Ireland teams world-class, contemporary cities with an abundance of unspoilt beauty. In Ireland, you never have to drive far to come across a still freshwater lake, grazing deer, rolling pastures or wandering livestock. Just don't forget the camera!
3. The Music

Music is an inherent part of Irish culture. It is as prevalent today as it was centuries ago and it is a dynamic element which brings people together, from all walks of life. Nightly, across Ireland, there are gigs and "sessions" in the local pub, and a trip to Ireland wouldn't be complete without experiencing this!
2. The Culture

Irish culture is electric. We are a small but proud country and cultural aspects from our native language to traditional trades, music to the arts thrive in abundance today. Whether you're looking for a cultural museum, live show, performance or experience, Irish culture is accessible no doubt.
1. The Natural Wonders

The number on reason to visit Ireland is for the stunning natural wonders such as the Cliffs of Moher and the Giant's Causeway, which both draw serious crowds to the Emerald Isle annually. Don't forget to check out the stunning – although slightly less touristy – Wicklow Mountains, Ring of Kerry and Connemara Lakes, to name but a few.